Many people see New York City as a dangerous place (including many who have never even been here). However, as professionals who have worked in the city for decades, we have a different view.
New York City has plenty of safe and family-friendly neighborhoods. You just have to know where to look.
Luckily for you, we know a thing or two about staying safe in New York City. We've got you covered with our guide to the safest neighborhoods in NYC.
Let's jump in!
Top 11 Safest Neighborhoods in NYC
You can find many safe neighborhoods across the five boroughs (Brooklyn, Queens, Manhattan, Staten Island, and the Bronx).
Not sure where to start? Here are our top 11 picks for the best neighborhoods in the city:
1. Tribeca, Manhattan
Tribeca is our first recommendation for a safe area in New York City.
This celebrity-filled neighborhood is located in lower Manhattan near the Hudson River and has undergone several successful crime reduction initiatives over the years. Crime in this area also dropped by nearly 10 percent this year!
2. Battery Park City, Manhattan
Battery Park City is another safe neighborhood in south Manhattan (it's also much more affordable than Tribeca!).
It features many more green spaces (including its namesake, Battery Park) and is close to the Hudson River Shoreline. It also has a crime rate 16% lower than the national average.
3. Kips Bay, Manhattan
Kips Bay is a neighborhood in midtown Manhattan (the east side of the island) that attracts a lot of young professionals.
Kips Bay is smaller than it used to be, but, like Tribeca and many other neighborhoods, it has gone through many crime reduction programs. It has a similar crime rate to Battery Park City at 21.92 crimes per 1000.
4. Brooklyn Heights, Brooklyn
If you want to be close to Manhattan without the sky-high prices, consider Brooklyn -- specifically, Brooklyn Heights.
This popular Brooklyn neighborhood is known for its many historic buildings and cute tree-lined streets. It's also gone through significant safety improvements over the last several years and currently has a combined property crime and violent crime rate of 17.6 per 1,000 residents.
5. Greenwich Village, Manhattan
Greenwich Village is on the west side of Manhattan and is one of the most well-known neighborhoods in New York. It's famous for its many restaurants, cafes, and clubs, as well as its many brownstones.
In the last few years, Greenwich Village has also become quite a bit safer than it once was. It has a property and violent crime rate of 40.4 per 1,000 residents. Of these crimes, property-related ones are the most common.
6. Murray Hill, Manhattan
Murray Hill is another safe Manhattan neighborhood. It's located between the east river and Midtown and attracts many young professionals.
This neighborhood's crime rate has dropped by over 40 percent in the last two decades, making it an excellent choice for those interested in living on the East side.
7. Nolita, Manhattan
Nolita gets its name from the fact that it's north of Little Italy. It doesn't have quite as much Italian charm as it used to, but it's still a great place to live. The neighborhood also has a crime rate of roughly 20 crimes per 1,000 residents.
8. Fresh Meadows, Queens
Fresh Meadows is located in Queens and offers a good mix of urban and suburban vibes. It also has impressively low crime rates.
The latest data shows a rate of just 9.3 property and violent crimes per 1,000 residents. Most of these are property crimes, too.
9. City Island, the Bronx
City Island is located in the northeast Bronx and is one of the Pelham Islands. It has a crime rate of 25.78 per 1,000 residents, making it one of the higher ones on this list, but still relatively safe.
Most of the crimes in City Island are property related, too, and your chances of being a victim of a violent crime are 1 in 128.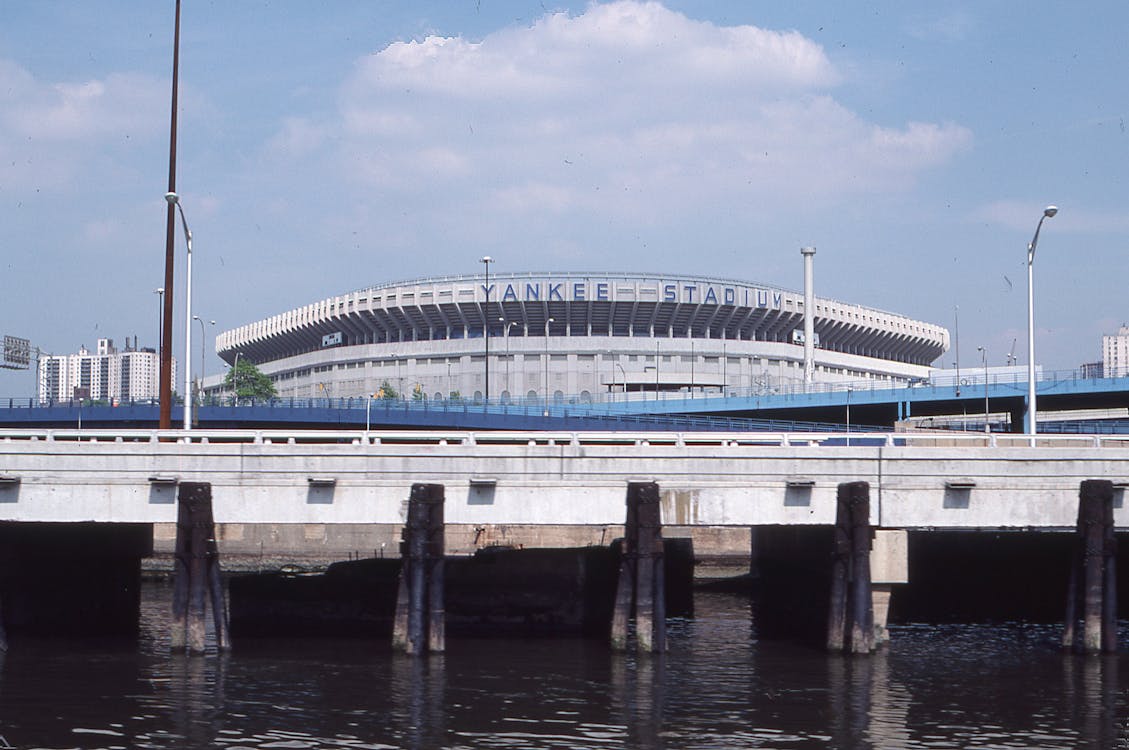 10. Long Island City, Queens
Long Island City is another safe area in Queens. It's located on the far west side of the borough and has crime rates almost equal to those in Fresh Meadows.
Long Island City has a crime rate of 9.47 per 1,000 residents. Crime in this neighborhood has also decreased by over 33 percent in the last 20 years.
11. West Brighton, Staten Island
West Brighton is on Staten Island. It's known for being a safe and family-friendly area (although it does take you farther away from key attractions like Central Park, which can be a bummer if that's your primary reason for moving to the city).
This neighborhood has a crime rate of slightly over 2,000 per 100,000 residents. The entire borough of Staten Island also has a crime rate of 2.01 per 1,000 residents.
Key Factors to Consider When Looking for a Safe Neighborhood
What exactly do we mean when we say a neighborhood is safe? Here are some of the most important factors we consider:
Crime Rates and Statistics
One of the first things we take into account is a neighborhood's crime rate. We also break the crime statistics down based on violent crime and property crime to determine the safest places.
Police Presence and Community Engagement
We also consider the NYPD presence in a community.
A more substantial police presence in an area is one factor that contributes to a low crime rate. It also reduces rates of serious crimes like homicides, robberies, rapes, and aggravated assaults.
Public Safety Measures and Initiatives
A specific part of the city will also be safer if it has a variety of public safety measures and initiatives in place. We look for programs that bring the community together to ensure people feel comfortable seeking help -- and get it when needed.
Tips for Ensuring Safety in NYC
Even if you're in one of the city's safest neighborhoods, you still need some street smarts to ensure safety. These are our top three tips to keep you safe in the Big Apple:
Tip 1: Put Your Valuables Away
Don't walk around with your phone or wallet sticking out of your back pocket. That might fly in a small town, but it makes you an easy target for a pickpocket in New York City. Tuck valuable items away in your bag, and keep that big with you, especially when using public transportation.
Tip 2: Stay Aware on the Subway
Speaking of public transportation, the subway is a staple for most New Yorkers. Pay attention to your surroundings when you ride the subway, especially during peak hours when it's most crowded.
We recommend avoiding the subway late at night. However, if you don't have another option, the conductor's car is generally the safest place to be.
Tip 3: Stick to Well-Lit and More Populated Areas
When walking around the city, stick to well-lit and more populated areas, especially at night. Dark, empty alleys are risky places to be anywhere in the country, including New York City, so steer clear of them.
Conclusion
As you can see, you can absolutely live in New York City without constantly looking over your shoulder. Choose a safe neighborhood (such as one of those listed in our guide) and practice some basic street smarts, and you'll have no trouble settling in.
After you've chosen which of these NYC neighborhoods is most suitable for you, be sure to reach out to us at Oz Moving & Storage. We have over 30 years of experience helping people move to New York (and other cities across the country) and are confident we can provide a streamlined and low-stress experience.
Contact us today for a free quote!