If you're 100% set on moving to New York City, we've compiled a comprehensive checklist of essentials to help you move out of your old one.
Moving can be a hassle. There's paperwork, furniture, goodbyes, and all sorts of loose ends to tie up. And, of course, plenty of fresh starts to commence. So before you drop off your old keys and head for the city that never sleeps, make sure you've taken care of the following.
1. Have a Place to Stay
If you're set on moving to NYC, you likely already have a crash pad. But if not —  start searching ASAP. Because real estate in the capital of the world can be very tricky, and places go fast. 
The average monthly rent for an NYC apartment is around $4K. And the majority of New Yorkers are renters. To move in, you'll likely need a security deposit (typically one month's rent), proof of income, and a guarantor. You might also have to pay a broker's fee (also around one month's rent) — especially if you're going through a management company. Although there are plenty of websites for no-fee apartments too (streeteasy, renthop, nobroker.nyc, etc.). Word-of-mouth goes a really long way in NYC too. 
And if you're on a budget — prepare, like most locals, to live with roommates. Or maybe sublet, stay with a friend or two, or at an Airbnb. At least while you figure things out.
2. Explore the City In Depth  
Apartment hunting will also give you the opportunity to study your new home hands-on. You can definitely learn a lot about NYC online and through networking. But the Big Apple is huge. So to get a genuine feel for what awaits you, explore its five boroughs (Manhattan, Brooklyn, Queens, the Bronx, and Staten Island) first-hand. Visit as many of their nearly 300 hundred neighborhoods as you can. Study the lay of the land, the vibes, the culture, how the public transportation system (i.e., the MTA) works, how much stuff costs, and so on. 
3. Update Your Address 
Once you've found a place, notify all the necessary channels of your soon-to-be change of address and update your contact information. Make sure the United State Postal Service knows where to forward your mail. And talk to your bank, insurance company, places of employment, school, doctor, family, friends, and so on. Notify anyone that might need to know that you are a certified New Yorker now.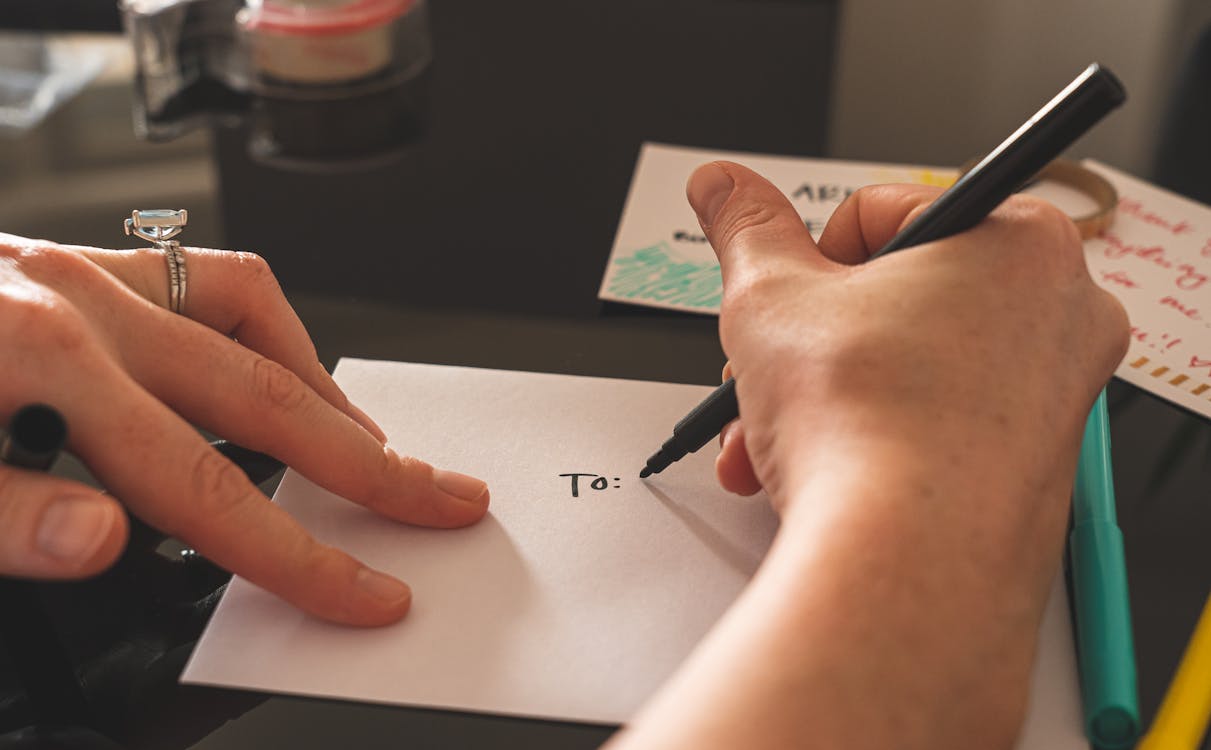 4. Register Your Car and Update Your Driver's License
As a New Yorker, you don't necessarily need a car. But if you have one and plan to keep it, you'll need to register it. And you'll also need to apply for a new driver's license within 30 days of moving. You can learn more about how to do that via dmv.ny.gov.
5. Take Care of All Other Essential Paperwork
A successful move to NYC will naturally require a fair amount of tedious paperwork. And there will be plenty of red tape too. You'll need IDs,  recent passport photos, tax records, pay stubs, receipts, contracts, and all sorts of other not-so-fun stuff. So do your homework, give yourself plenty of time, and make sure you don't miss anything.
6. Set Up The Utilities at Your New Place
A lot of that paperwork will come in handy when organizing your new home though. because you'll want to make sure that the lights, water, internet, and heat are all in working order before you move in. Especially if it's winter (because NYC winters are no joke). So talk to your landlord and/or broker, neighbors, and other locals, do some research online, and shop around. 
7. Make Sure Your Loved Ones Are Taken Care Of Too
Once your funds, your address, and all your moving paperwork are in order, ensure a smooth move for anyone that's in your care too. If you have kids — find the right school for them. Don't worry, NYC has some of the best in the country (and nearly 2,000 to choose from). 
And make sure anyone else in your care is comfortable and safe in their new home as well. Do some research and find a local doctor, pediatrician, and any other necessary medical services you and your loved ones may need.
8. As Well As Your Pets
And if you're a pet parent, find a local vet and research the proper NYC pet licensing procedures for your furry friends as well. Moving isn't easy for anyone, but it can be especially stressful on pets. So you want to make sure they are as comfortable as possible in the concrete jungle.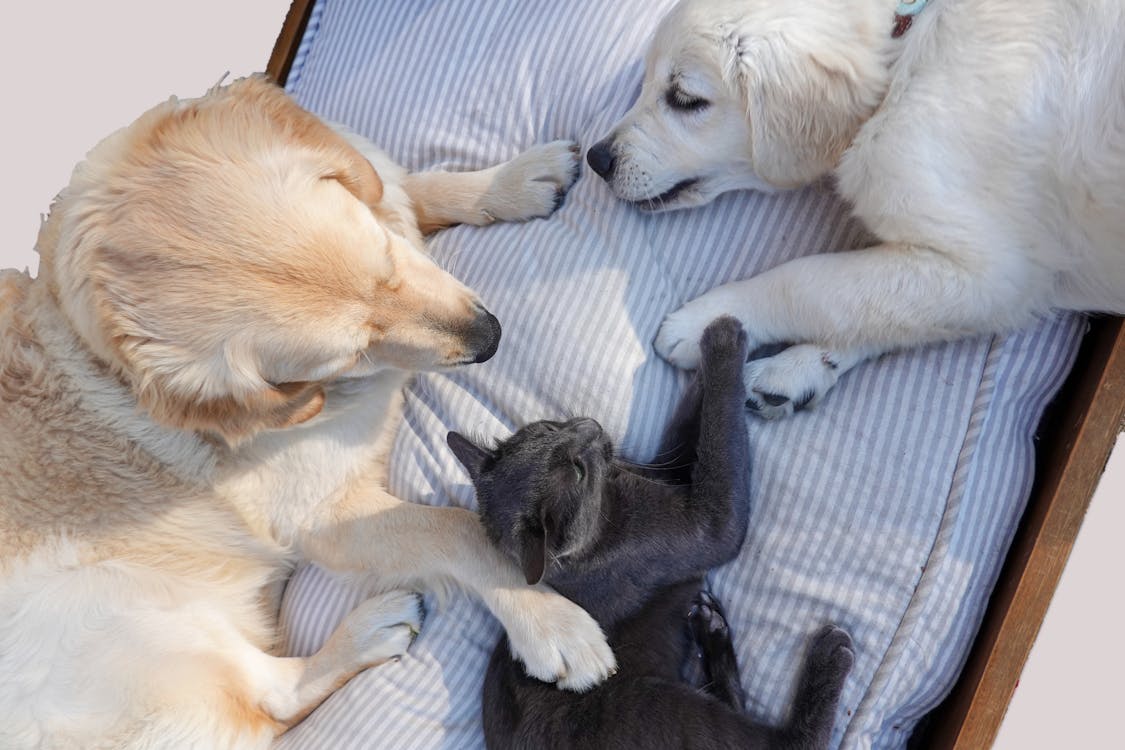 9. Budget Conscientiously 
NYC isn't cheap by any standards. Manhattan, for example, has the highest cost of living in the nation. And NYC as a whole is among the most expensive cities on Earth. So check your credit cards, savings, and overall income. Get a pen and paper and do some careful calculations. Factor in rent, food, bills, transportation, school and medical expenses, taxes, and the actual move itself. Think long-term. You'll need at least a few thousand dollars to land on your feet here.
10. Set a Moving Date Early
Once you've got your budget, paperwork, new place, and loved ones covered, set a moving day. It's best to give yourself at least two months in advance. Then get out those boxes and bubble wrap and start packing. This is the bittersweet part.
11. Double-Check Everything
Once you're more or less packed, have said your goodbyes, have your new keys in hand and are ready to drop off your old ones — stop. Go through the checklist above, consult with your own notes, and double-check everything. Dot your "i"s, cross your "t"s, and take a deep breath. Then double-check everything again. And then brace yourself for the once-in-a-lifetime adventure that now awaits you — i.e., New York City.
12. Prepare to Hustle, Bustle, and Roll With The Punches
And the last thing on our moving to New York City list of essentials is to stay on your toes. There's no place like NYC anywhere on the planet, and millions of people the world over would love to call it home. But the 8.5 million who do tend to have a tough skin. Because, as magical as it is, this concrete jungle can both make and break you in a New York minute. Things are expensive, apartments are not easy to come by, winters are brutal, and there are plenty of surprises. 
So trust your instincts, network, keep your options open, and have a backup plan. Embrace and fully give yourself to the unique, versatile, fast-paced, one-of-a-kind energy and lifestyle this beautiful town offers. Keep an open mind, be flexible, and develop the ability to adapt fast — no matter the situation. And with a bit of luck and plenty of patience, you're sure to fall in love with and make it in NYC in no time. 
LIKE OUR FACEBOOK PAGE FOR MORE GREAT MOVING TIPS: Oz Moving & Storage