What You'll Find In This Guide
Moving to a new city is both exciting and challenging, especially when moving to a big city. And long-distance moves can be particularly tricky. But a cross-country move from LA to New York City? Well, that's by definition a game-changer. So if you're thinking about trading the Californian sunshine for the bright lights of Broadway and Times Square, the green of Central Park, and all the other magic the Big Apple has to offer — NYC welcomes you with open arms. Meanwhile, we've got some tips to help make your transition as stress-free as possible.
How Much Does It Cost to Move from LA To NYC? 
The cost of this nearly 3,000-mile life-changing journey from the west coast to the east coast generally averages between $1,500 and $8,000. But it ultimately depends on how much stuff you have, your transportation, and whether you hire movers. Here's a general breakdown of the estimated costs*:
DIY move (and/or truck rental):
Studio or 1-bedroom: $1,500-2,500.
2-3 bedrooms: $2,000-4,000.
4 bedrooms or more: $3,500-5,500. 
Moving container (or basic moving services):
Studio or 1-bedroom: $2,000-3,500.
2-3 bedrooms: $2,500-5,500.
4 bedrooms or more: $3,500-8,500.
Full-service move:
Studio or 1-bedroom: $2,500-4,500.
2-3 bedrooms: $3,000-8,500.
4 bedrooms or more: $7,000-20,000.
*Your overall costs can vary greatly depending on a number of factors. For example, if you're just driving a few boxes cross-country, you could manage with a few hundred bucks. However, if you're packing, transporting, and unpacking an apartment with five rooms, the cost to move will be much higher. 
So do a careful inventory of your stuff, calculate your budget, and explore all your options to find the best prices. You can always reach out to OZ for a free quote too.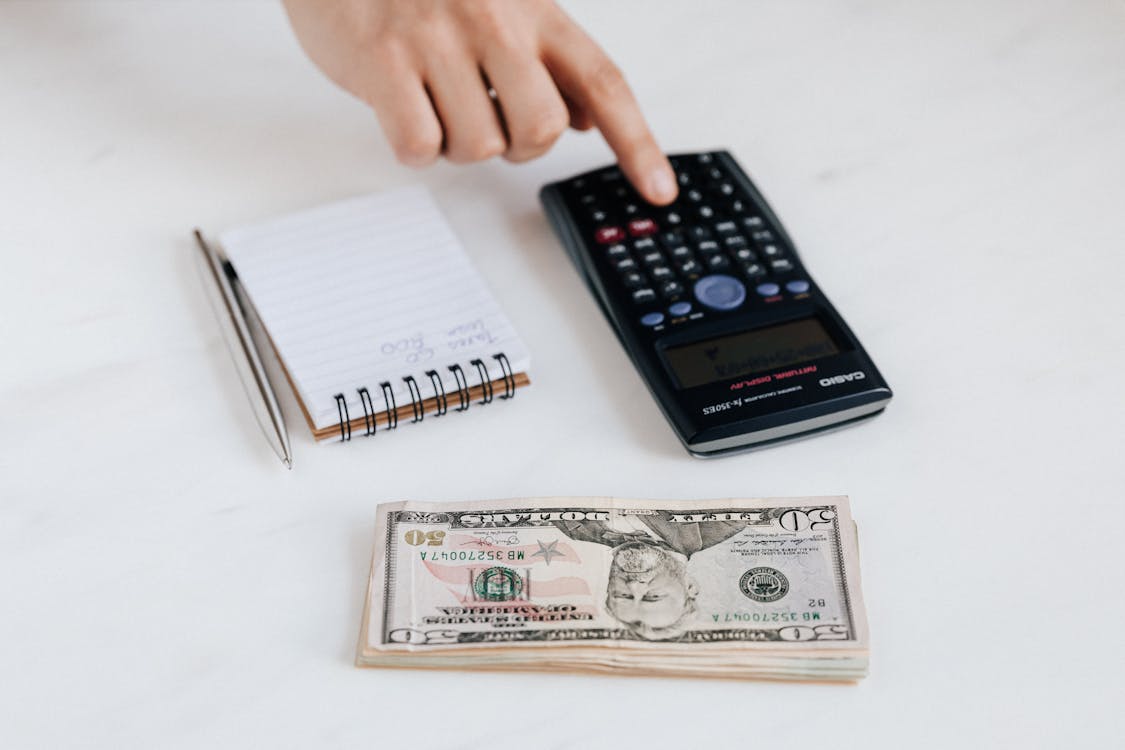 How Much Should I Save Before Moving To NYC?
To land on your feet in the city that never sleeps, we recommend you put away anywhere between $5,000-10,000. You'll obviously need to factor in moving and transportation costs, as well as rent, food, and other general expenses while you get settled in.
How Long Will the Move Take?
Depending on the amount of stuff and how you transport it, you're likely looking at anywhere from a week to a month. Here's what ETAs to expect with most professional movers:
- Standard services: 9-21 days.
- Expedited services: 7-14 days.
- Express services: 5-7 days.
Remember that there are countless factors that can affect your overall transportation times too. For example, a cross-country road trip with a few boxes might take you two-three days. But moving a whole house is a different story. So do some homework and weigh your options.
Pros and Cons of Moving to NYC from LA
LA and NYC are more similar than they are different. They're two of the most populous and culturally diverse cities in the U.S. As such, both are home to millions of people from all over the world and from all walks of life. Moreover, both offer food, culture, entertainment, nightlife, and lifestyle options of every imaginable variety. However, each has its own very distinct character and vibe. So anyone moving from one to the other will definitely have to make some adjustments. Here are a few things to consider:
Cost of Living
Neither city is cheap. But when it comes to the overall cost of living in LA vs NYC, the former comes out on top. New Yorkers spend on average around $1,500/month (before rent) to get by, while Angelenos average around $1,200. The price of food, groceries, restaurants, and monthly bills is generally slightly lower in LA too. However, California's income tax is the highest in the country (about 1.5% more than New York's).
Housing
Buying and renting in LA also tends to be cheaper. New York is the wealthiest city in the world, with Manhattan consistently ranking as one of the world's most expensive neighborhoods. The average monthly rent in NYC is upwards of $4,000, while in LA it's still under $3,000. And nearly 50% of both LA and NYC residents live with roommates. That said, a decent studio apartment in Staten Island, the Bronx (or even certain parts of Queens and Brooklyn) can be a lot cheaper than a small room in a neighborhood like Santa Monica or Beverly Hills.
Job Opportunities
When it comes to work, both metropolises are thriving. L.A. is generally famous for its ever-booming entertainment industry and — in recent decades — tech. But NYC also holds its own when it comes to show biz and tech jobs. Moreover, home to Wall Street and often considered the financial center of the world, NYC also offers plenty of opportunities in business and finance. And while the cost of living is higher, NYC jobs generally pay more too.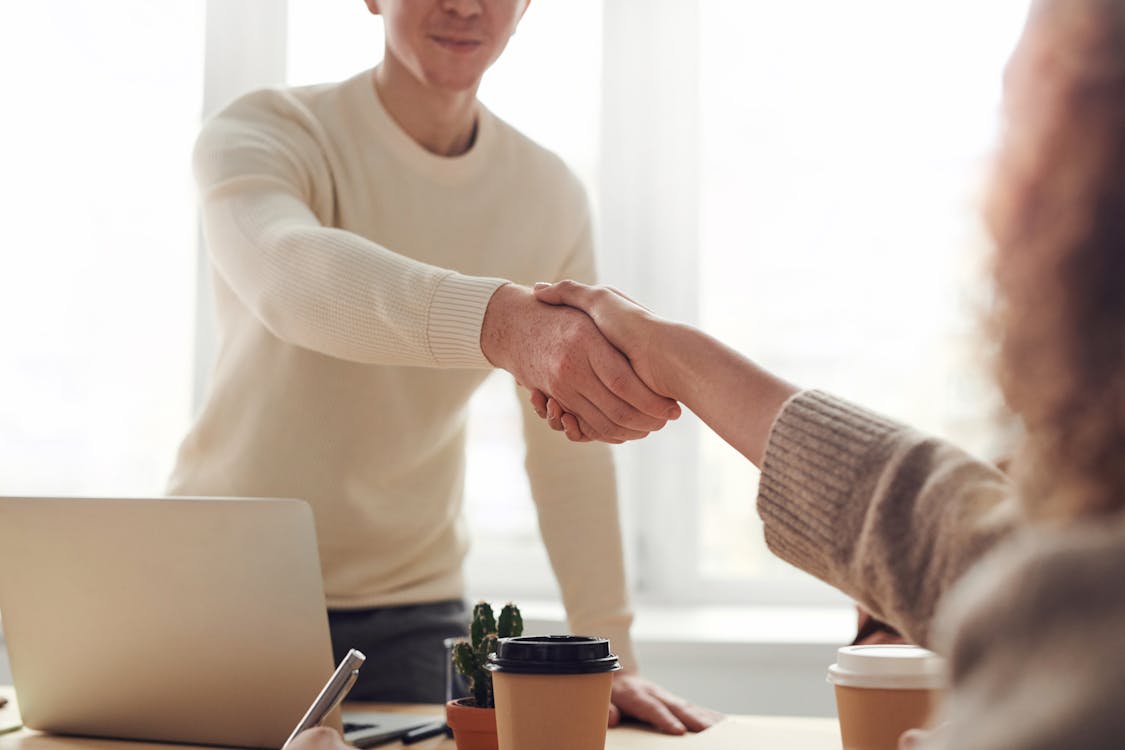 Transportation
One of the many benefits of moving to NYC is that, unlike LA, you don't really need a car. The Big Apple's intricate public transportation and subway system can get you to almost any part of the city 24/7. Rush hour, however, can be really tricky in either city. But LA is also a lot more spread out, so driving and/or getting an Uber is often your only bet — which can be both costly and time-consuming. Meanwhile, NYC is more compact and, therefore, generally a lot more walkable (or bikeable).
General Lifestyle
Both cities are definitions of big city life. However, it's no secret that NYC is a lot less laid-back. After all, it's called the city that never sleeps for a reason. So if you're coming from California, prepare for a big change of pace. The constant hustle and bustle of the concrete jungle might take some getting used to.
The Weather
And the one thing that LA definitely has over NYC is warm sunny days year-round. NYC weather can be very tricky and unpredictable. And the winters can be downright brutal. So brace yourself.
How to Move from Los Angeles to NYC? 
 DIY move from LA to NYC may prove cheaper if you don't have that much stuff, plenty of time, and a car or truck. However, moving long distances is no walk in the park. And if you don't have a vehicle, are limited on time, and/or are transporting specialty items, it can be downright risky. So enlisting the help of a professional moving company is often both your safest and cheapest bet. Depending on the nature of your move, Oz Moving in Los Angeles can help you with either the bare essentials or with every step of the way. So we recommend you do plenty of research, calculate your budget, ask around, and decide which option works best for you. And either way, don't forget that winter coat.
LIKE OUR FACEBOOK PAGE FOR MORE GREAT MOVING TIPS: Oz Moving & Storage