Moving to a new city is challenging, but a long-distance move across state lines can feel downright impossible!
Are you overwhelmed with packing your belongings and settling into a new, far-away location? If so, don't worry.
This guide on how to move long distance will answer all your questions and help you feel more prepared.
Plan for Your Long-Distance Move
The more preparation you do, the easier your long-distance move will be.
Here are some critical steps you can take when planning your big move:
Create a Schedule for Your Move
It doesn't matter how minimalist you think you are. You can't procrastinate when planning a long-distance move. As soon as you know you're moving, get to work and create a schedule. Don't wait until the last minute. 
Start by figuring out when you need to be in your new location. Do you need to be there on a particular day to start a new job or ensure your kids are present on the first day of school?
Once you know when you need to arrive, work backward and calculate how much time you have to plan, travel, and get settled.
Break the moving process up into smaller, more manageable chunks, and assign deadlines for key tasks. For example, give yourself specific dates for scheduling movers, packing certain rooms, and setting up utilities in your new home.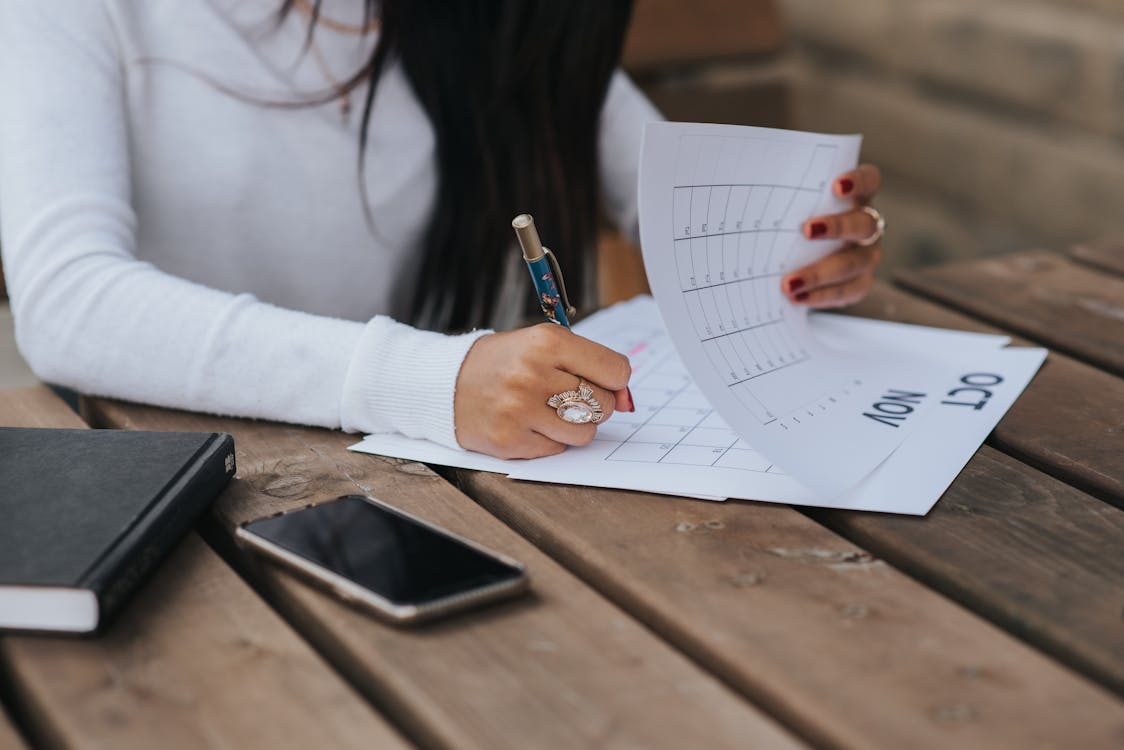 Update Your Mail, Utilities, and Important Records
Few things are more frustrating than moving to a new place and not having access to essential documents because you forgot to update your address (or updated your address too late).
It's easier to handle these tasks while you're still in your current home rather than waiting until you've already moved. 
Reach out to the post office and arrange to have your mail forwarded to your future address. You can usually do this online and pick the day you want to start receiving mail at the new place. 
Contact utility companies, too, and get your house or apartment's utilities transferred to your name. Updating utility information ensures you don't arrive at a freezing house or an apartment without an internet connection.
How to Pack for Your Long-Distance Move
It's easy to feel daunted when you start packing for a long-distance move. It takes much more planning than a local move. However, these packing tips can help you streamline and tackle this daunting project: 
Create a "Pack" & "Do Not Pack" List
Making lists can help you feel more in control when you begin packing.
Grab a notepad or open the Notes app on your phone and conduct a walk-through of your house or apartment. Create two lists for each room: One for things you want to pack and one for things you don't.  
At first, this might seem like a time-wasting task. In reality, it can save you a lot of time when you start packing.
Creating "pack" and "do not pack" lists also saves you from transporting a ton of unnecessary clutter when you relocate to your new home.
You're starting over in a new place. Why would you take a bunch of old stuff you don't need anymore with you?
See also: What to pack first when moving.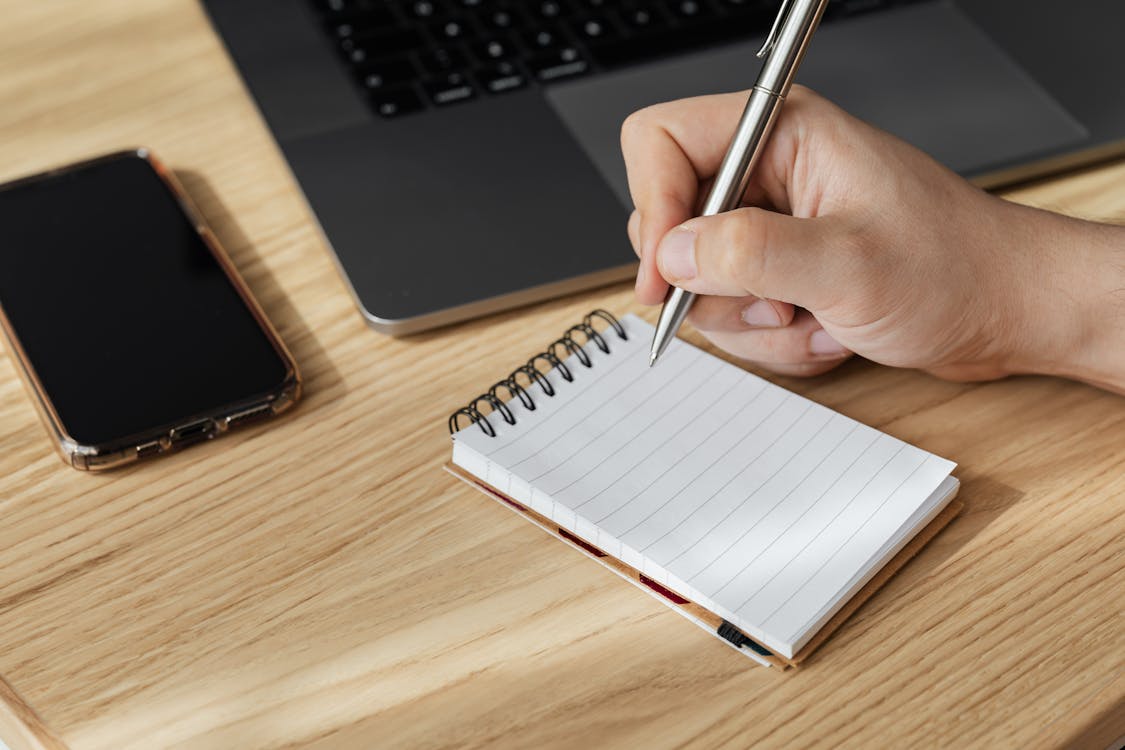 Declutter & Donate Unwanted Items
After you've finalized your "do not pack" lists, decide what you want to do with the items you're not taking with you.
Do you want to host a yard sale and make some extra cash from your unwanted belongings? Would you like to donate them to a local shelter or thrift store?
You can likely repurpose many of your items. However, some will also need to go straight into the trash. 
Dedicate a day or two (or more) to purging, decluttering, and donating so you have time to clear out and minimize your belongings before packing.   
Gather Packing Supplies
You've emptied your home of all the items you don't want to take with you when you move. Now, your next job is to gather packing materials and moving supplies.
If you're willing to spend extra money, you can buy packing various sizes of boxes. If you want to cut moving costs, you can also reach out to local businesses and ask if they'll give you their leftover boxes.
Many people also give moving boxes away after they move, so check social media to see if anyone near you has some boxes they'd like you to take off their hands. 
In addition to boxes, make sure you have lots of tape, bubble wrap, and packing paper. Buy several markers, too, so you can clearly label boxes. 
Organize and Prioritize Your Packing
After you have a stack of boxes, a pile of tape, and rolls of bubble wrap ready to go, organize and prioritize packing your remaining belongings.
Look over your remaining belongings and decide which ones can be packed now and which ones you'll need to keep using until the day you move.
For example, if you're moving in the summer, you can pack your winter coat and snow boots now. However, keep warm-weather clothes readily accessible so you stay comfortable leading up to your move.
As you pack, do your best to organize your belongings logically. For example, pack all your office supplies in one box and label it "Office." Then, put all your winter clothing in another moving container and mark it "Winter clothing."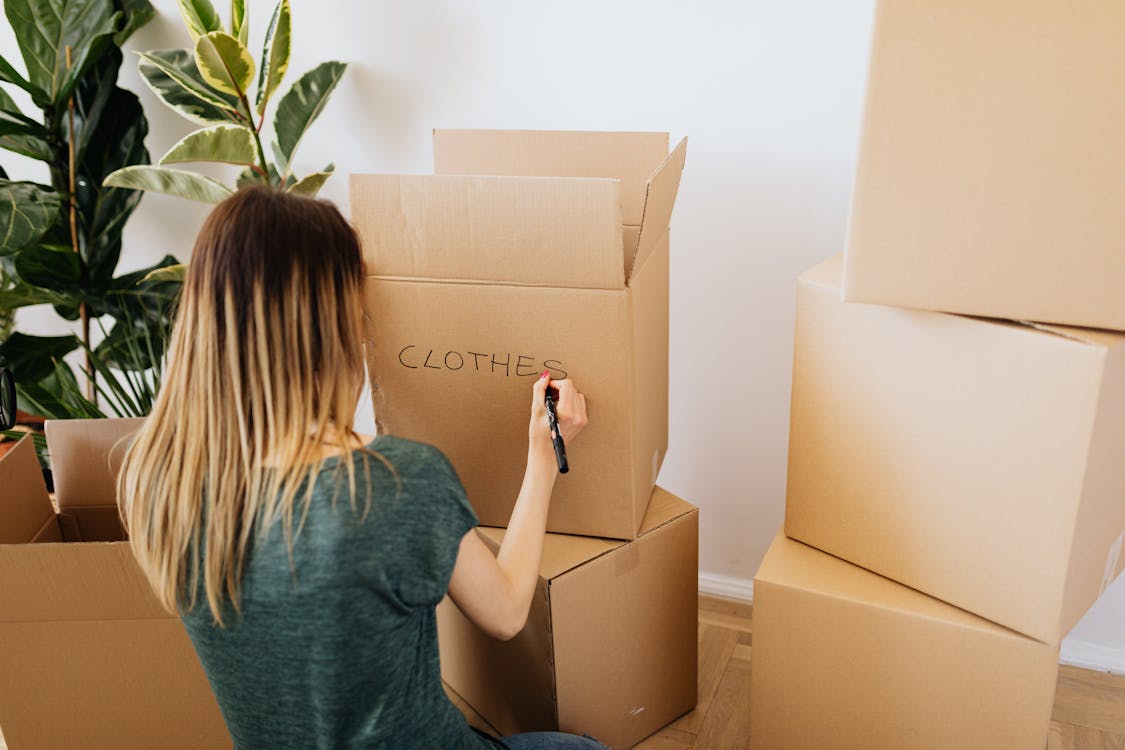 Like the list-making process, organizing as you go takes extra time initially. However, it also saves you a lot of time when you arrive at your new destination and start unpacking. 
It might also be useful to read our guide on: When to start packing for a move. 
Be Cautious with Fragile Items
In general, it's better to over-prepare when packing fragile items.
In other words, adding an extra layer of bubble wrap isn't going to hurt. However, skimping on the bubble wrap because you want to save time or money might.
Label boxes that contain fragile or valuable items, too. Adding this label serves as a reminder to you and your movers to treat the box with extra care. 
Prepare for Travel
Once you feel more confident about your packing process, it's time to think about travel logistics. You likely won't make it to your new destination in one trip. To ensure you're safe, comfortable, and have a chance to recharge throughout your journey, follow these travel preparation tips:
Make All Travel Arrangements
You can trust that your movers will get your belongings safely to your new home. Now, you need to start making plans to ensure you, your family members, and your pets arrive safely as well. 
Give yourself plenty of time to make travel arrangements. Are you going to drive? Fly?
If you're driving, research the fastest route and identify hotels or Airbnbs where you can stay along the way.
If you're traveling with pets, ensure each hotel or Airbnb is pet-friendly. Invest in travel crates or harnesses for your pets, too, so they stay comfortable. 
For those who are flying to their new home, search online to find the most affordable plane tickets. Consider options for flying your pets as well, especially if they're not small enough to sit in the cabin with you.
Plan for Your Delivery Window
Plan around your moving company's delivery window. Make sure that, if the movers don't arrive for a week or two after you do, you can still get by without having to buy a bunch of extra stuff. 
First, decide what to take with you and what to load on the moving truck or transport using van lines. Then, pack all your must-haves in the car or luggage to keep with you.
Must-haves might include a few sets of clothes, your moving-related paperwork, personal records like birth certificates and pet health documents, and toiletries like a toothbrush, toothpaste, and deodorant.
You might also want to pack a few air mattresses to have a place to sleep while waiting for your furniture to be delivered.
Share Key Information with Your Movers
Pass along critical information to your professional movers to minimize confusion when they arrive at your new home.
For example, do they have to park in a specific place? Will they need a parking pass? Do they need to use the freight elevator at your new apartment building? 
Make the delivery process as easy as possible for your movers. The simpler it is, the less hassle everyone (including you and your family) has to deal with.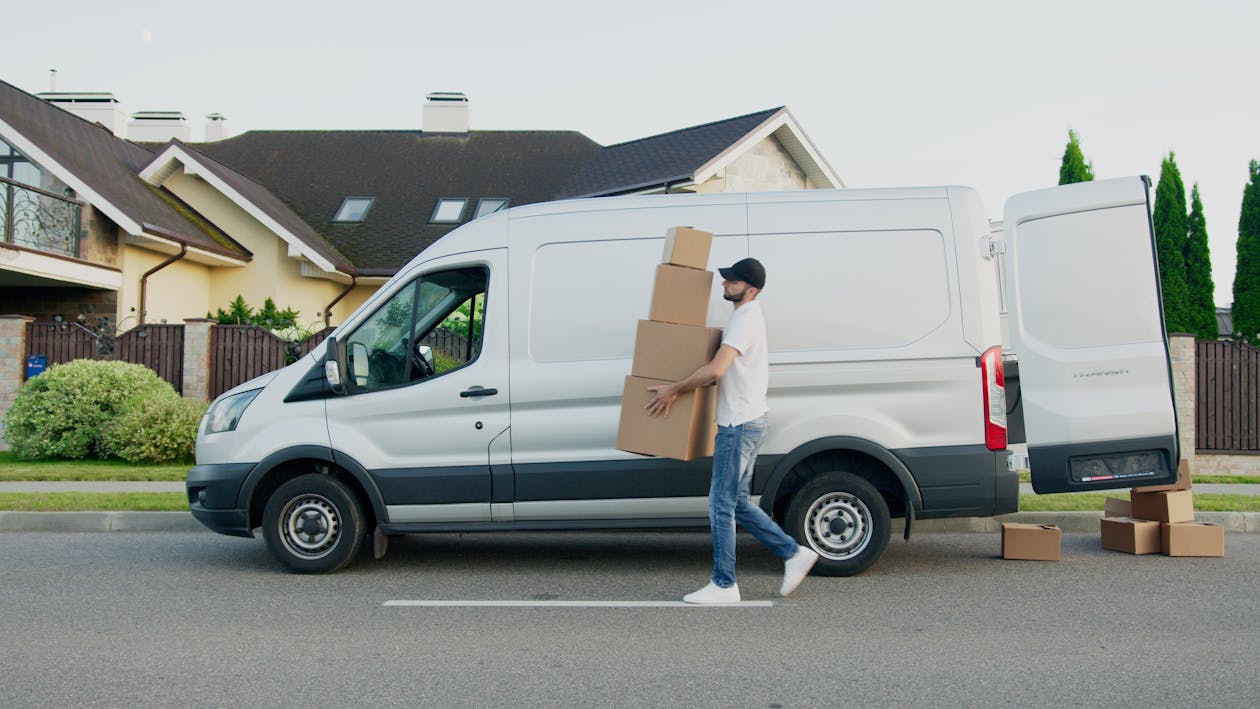 Long Distance Moving Checklist
A detailed moving checklist can make even the longest, most complex moves feel more manageable. Here are some easy-to-reference checklists to help you stay on track as you prepare to move long-distance:
3 Months Out
Choose a move date

Consult your landlord and let them know you're moving

Organize financial documents to share with your new landlord or mortgage lender

Create a moving budget

Look for a new place to live

Assess your home and create "pack" and "do not pack" inventory list

Research and get moving estimates from multiple companies
2 Months Out
Finalize new rental or home sale

Give notice at children's schools

Check-in with children's new school

Book movers

Pick up packing supplies

Update address

Research driver's license renewal in your new state

Update home/auto/health insurance information with providers

Start packing

Hire painters and cleaners

Donate, sell, or dispose of unwanted items

Update utility information
1 Month Out
Check-in with the moving company

Pack non-essentials

Decide what's coming with you vs. being transported by movers

Take the car to the mechanic to ensure it's in good shape for the drive

Finalize repairs to your current home/apartment

Pack day-of bags/boxes

Prepare your car

Dispose of unwanted leftover items

Coordinate with the new landlord or your realtor to ensure your new home is ready for you to move in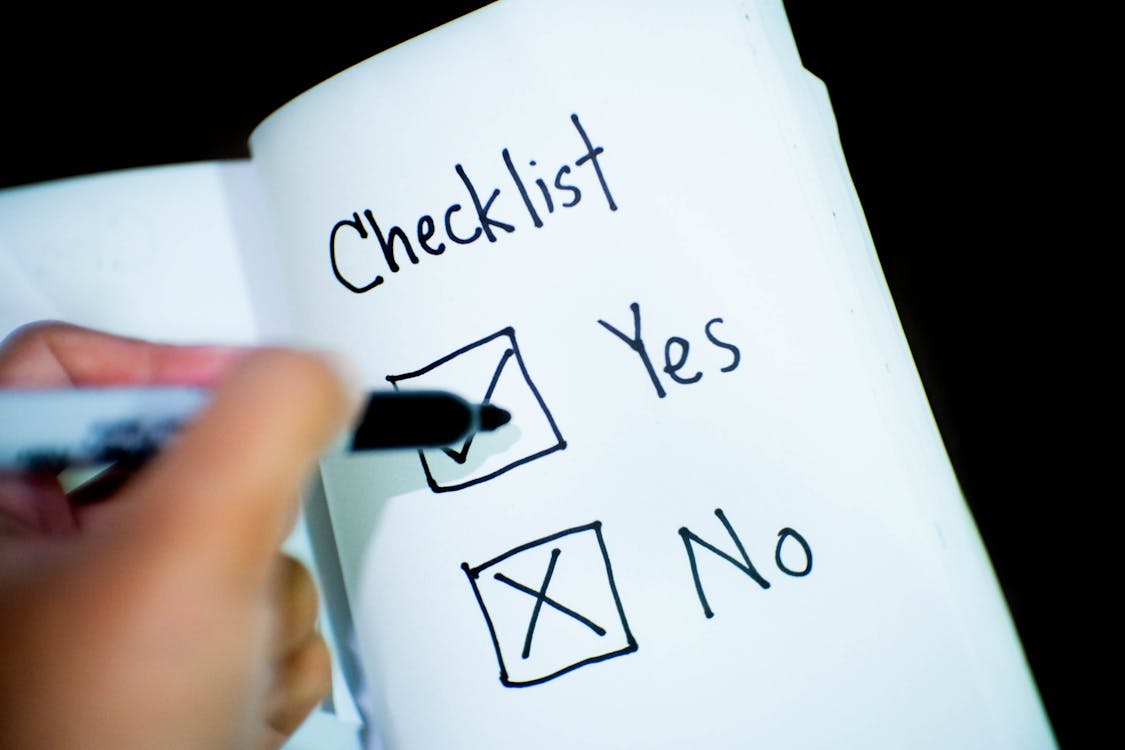 FAQ
Are you still feeling confused about how to handle a long-distance move? If so, check these frequently asked questions to address your lingering concerns: 
How Can I Move Long Distance Cheaply?
One of the best ways to save money when moving long-distance is to start early. The more time you give yourself to plan, the easier it is to get multiple quotes and find the best prices.
If you want to cut costs, take a DIY approach as much as possible. For example, pack by yourself or make home repairs yourself instead of hiring professionals.
Keep in mind, though, that saving money typically requires spending more time. Make sure you leave room in your schedule to handle critical tasks before you move.    
What Should I Not Move Long Distance?
Certain items aren't worth taking with you when interstate moving or making a big cross-country move. Here are some belongings you should consider selling at a garage sale or donating instead of taking with you when you move:
Old clothing: If you haven't worn it in months or years, and it's not a sentimental piece, don't bring it with you.

Old furniture: Furniture is bulky, heavy, and hard to move. If you don't love it, don't bring it.

Appliances: Similar to furniture, appliances are bulky, heavy, and hard to move.

Extra vehicles: Instead of paying to ship all of your cars, keep your primary vehicle and sell the others to avoid additional expenses
Consider sorting through your books and blu-rays, too. Paring down your collection and getting rid of media you no longer enjoy will lighten your load and make a long-distance move more manageable.
How Does Long Distance Moving Work?
When you partner with a long-distance professional moving company, they will assign a dedicated project manager who acts as your guide throughout the moving process.
A team of full-service movers can help with packing, loading the truck, transporting items, and unpacking them. They may even offer storage services and real-time tracking updates to keep you informed about the status of your belongings.
How Do I Move Furniture Long Distance?
The best long-distance moving companies will make it easy for you to move your favorite pieces of furniture.
They'll wrap your furniture in plastic and moving blankets to prevent scratches or dents. They can also disassemble and reassemble furniture to make it easier to pack and transport.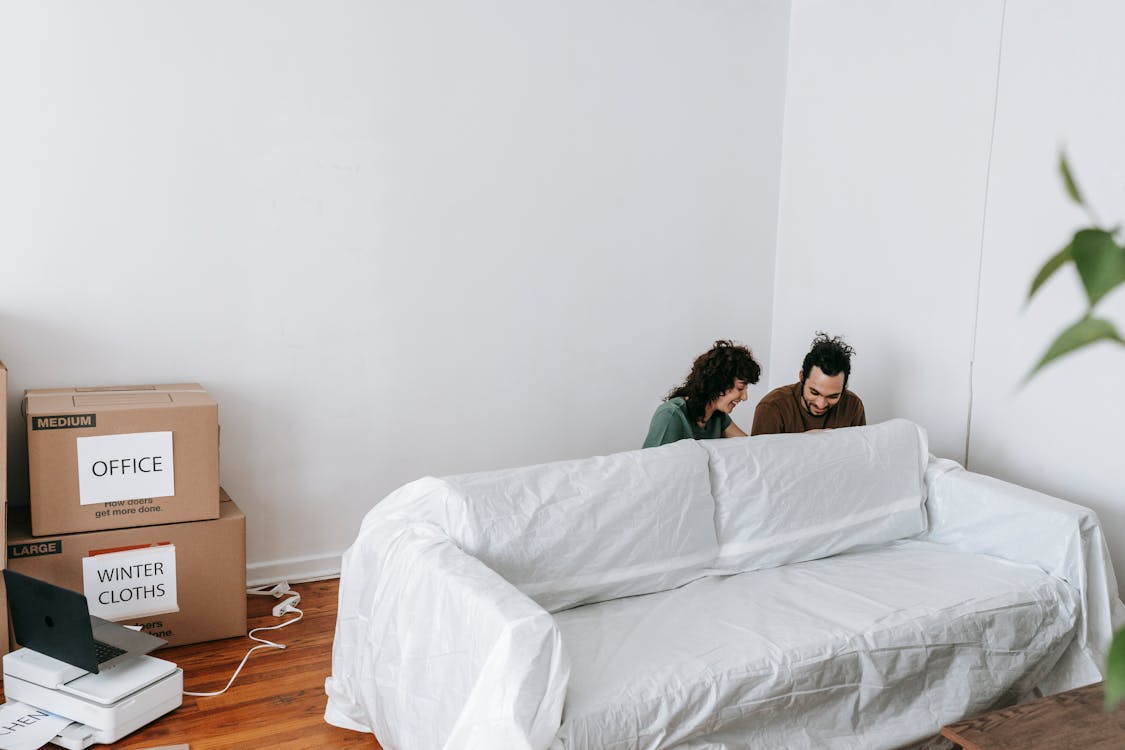 How Do I Pack Clothes for Moving Long Distance?
For the parts of your wardrobe that you do want to take with you on your long-distance move, these tips can help you ensure they stay clean and in good condition:
Do laundry first; Don't bring a bunch of dirty, smelly clothes while moving cross-country

Pack shoes separately from clothes to avoid getting them dirty

Place the heaviest items at the bottom of the box

Use trash bags to protect hanging clothes

Label every box 
It's also a good idea to pack a separate "first-week" box or suitcase and keep it with you during the move. Fill the box or suitcase with in-season clothes, so you don't have to scramble to find clean items as soon as you arrive.
Should I Buy Long-Distance Moving Insurance?
Moving insurance covers losses and damage. If anything goes wrong, the policy ensures you'll be reimbursed. 
Losses, damage, and theft can affect anyone, regardless of the distance they're moving. However, a long-distance moving experience presents even more opportunities for your belongings to get lost, damaged, or stolen.
Investing in long-distance moving insurance will save you a lot of money and headaches. It'll also give you peace of mind knowing that the moving company will reimburse you in the event of a mishap.  
Prepare for Your Long-Distance Move Today
Long-distance moving is time-consuming and stressful. Don't let your nerves get the best of you, though.
With careful planning and preparation, you can set yourself and your loved ones up for a (mostly) stress-free moving experience.
Start by hiring long-distance movers to (literally) do the heavy lifting for you.
At Oz Moving & Storage, we connect you with trained, skilled movers who will help you through every stage of your move. Our team performs 15,000 moves yearly and treats every customer as the most important one.
Want to see what we can do for you? Contact us online and get a quote today, or reach us at our New York City headquarters at this phone number: (212) 452-6683.
LIKE OUR FACEBOOK PAGE FOR MORE GREAT MOVING TIPS: Oz Moving & Storage