New York City is one of the most multifaceted and versatile places on the planet. But along with all the wonder the Big Apple has to offer, it, unfortunately, has its fair share of bad apples too. And the moving industry is no exception. So if you're planning a move, check out these dos and don'ts from Oz Moving & Storage to help ensure that you don't get taken for a ride.
What You'll Learn in This Article:
Moving scams are a common problem in New York City, with many rogue moving companies engaging in fraudulent activities such as overcharging, holding belongings hostage, and damaging or losing items.

The best way to protect yourself from moving scams is to do your research and choose a moving company that is licensed, insured, and has a good reputation.

Before hiring a moving company, be sure to get multiple quotes in writing, and ask for references and proof of insurance.
What You'll Find in This Guide
Most Common Moving Scams in NYC
NYC moving company scams don't discriminate. So it doesn't matter whether your new address is some of the world's most prime real estate in Manhattan or — like nearly half of all New Yorkers — you're moving in with roommates in Brooklyn, Queens, the Bronx, or Staten Island. Here are six red flags to keep an eye out for across the board. 
1: Quick and Cheap Moving Quotes
One of the most common moving scams out there is the bait and switch. That's when movers offer surprisingly low moving estimates right off the bat — only to then suddenly change these low-ball estimates to a significantly higher price. They'll usually do this when you're in a tight spot — i.e., on the actual moving day, during the moving process itself, or after the fact. Sometimes they'll even hold your belongings hostage in the moving truck until you pay up. On the other hand, most reputable moving companies will offer a free quote for your move. However, that's just an estimate, and your actual moving costs will ultimately depend on a number of factors (size, weight, travel times, etc.). So if they offer a final quote without asking a few questions and/or doing an in-home (or photo/virtual) inventory first — this too is a bad sign.
2: Large Deposits
Another common technique fraudulent movers use is asking for big deposits upfront. They might offer all sorts of wonderful services in exchange — and then simply not deliver, or even disappear completely. A general rule of thumb is not to pay more than 20% of your total estimate (although this number may be a bit higher if you're moving long-distance). 
3: Cash Only
If the company prefers direct deposits and/or cold hard cash for their moving services, then something is likely off too. While cash is good for tipping, most professional movers will accept a wide variety of payment methods — including credit cards.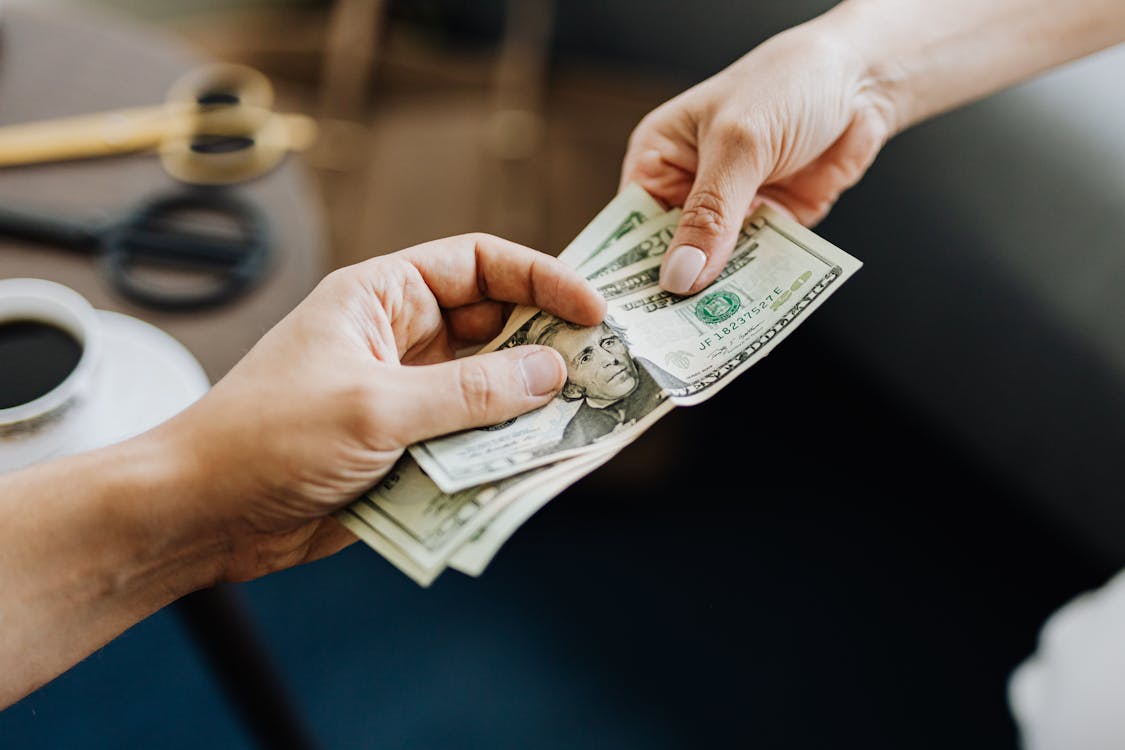 4: Shady Credentials and Insurance
To be legal, your movers need much more than some brawny shoulders, a driver's license, and that NYC charisma. They also need to be insured, registered with, and certified by some official New York State and nationwide organizations. So be wary of companies that sound better than they look on paper (more on that in "Tip 1" below)
5: Shifty and/or Blank Paperwork
Asking for your John Hancock on confusing and/or blank documents is also a definite deal-breaker. Your signature is binding, which is why it is crucial that you know exactly what you're putting it on. Meanwhile, some NYC scammers will ask you to sign official-looking documents that are too confusing, vague, or even blank. And if you do, you're likely agreeing to a lot more than you bargained for. So read the fine print, and ask questions.
6: The Name Change
And one way that scammers hide their tracks and continue operating is by frequently changing their business name. This enables them to dodge bad reviews and generally avoid accountability. It also keeps them on the move (pun intended), under the radar, and, as such, a step ahead of organizations like the Better Business Bureau (aka the BBB). The lack of a physical address, generic-sounding business names, and limited points of contact are all major warning signs here too.
5 Tips to Avoid Moving Scams in NYC
According to Forbes, the BBB receives an average of 13,000 moving company complaints a year, with over 10% of those moving companies having an "F" rating due to complaints being unresolved. So here are five tips on how to protect yourself from the bad apples of NYC's moving industry (and, thereby, avoid adding to the statistics above).
1: Familiarize Yourself with the Legalities
When it comes to moving your home —  knowing the law is vital. Moving companies in NYC have to be certified by the New York State Department of Transportation. They should also have insurance, and able to provide a Certificate of Insurance (aka a COI). They should provide a bill of lading (aka BL or BoL). And if you're moving interstate, the company must also be registered with the Federal Motor Carrier Safety Administration (aka the FMCSA) and have a license number from the U.S. Department of Transportation (i.e., a USDOT Number). 
In short, there's a lot of paperwork that makes a company legit and trustworthy. But if they have nothing to hide, they will happily share and explain all their credentials upon request.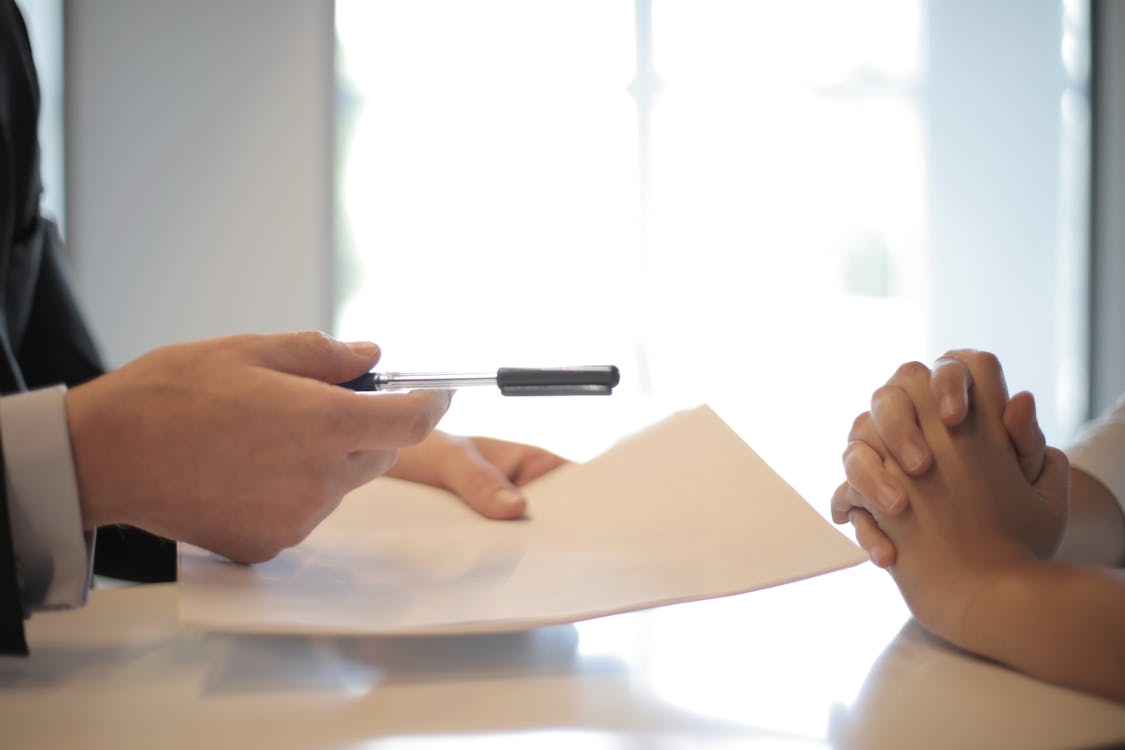 2: Shop and Ask Around
Fortunately, there are dozens of honest, hard-working, certified, and reputable moving companies scattered all over NYC. So take your time, compare moving quotes, services offered, credentials, and so on. Read online reviews, see what the BBB is saying, and listen to the word on the street. But also reach out to the companies themselves. Ask for references, prepare a list of specific questions — and make sure they're all answered to your satisfaction. Be flexible and keep your options open.
3: Make it Personal
A phone conversation is not enough to ensure a legitimate moving process. So even if you're super busy and/or out of NY State, make sure you actually meet your movers (even if via a Zoom call) before you start negotiating. Get an interpersonal feel for the company, shake a few hands, and establish a rapport well before moving day. Also, make sure the movers do an in-home (or virtual/photo) inventory before giving you a quote. And try to be physically present throughout as much of the actual moving process as possible.
4: Get Everything in Writing
Another age-old method of protecting yourself from fraud is to have as much in writing as you can (aka, a paper trail). Written estimates and signed contracts are always more official than verbal agreements — which can be disputed (especially on moving day, or while your stuff is on a truck). Asking for things in writing can sometimes be enough to scare the scammers off. And in case it doesn't — you have evidence. And remember to use your credit card if you can, don't pay more than a 20% deposit, and don't sign what you don't understand.
5: Trust Your Instincts and Stay Vigilant
And go with your gut. You have plenty of choices when it comes to hiring real-deal movers in NYC . So if something feels wrong — be it the branding, the numbers, the paperwork, or the overall vibes — just call it off. If the moving process has already begun and you feel you're being duped, involve a third party (a friend, neighbor, or anyone else that can act as a witness). Speak with the company about your concerns immediately. It may, of course, just be some miscommunication, but it might also be a scam. So if the red flags are glaring — contact the authorities ASAP.
Conclusion
Moving scams are unfortunately common in NYC, but by staying informed and following a few key tips, you can protect yourself from falling victim to these fraudulent practices. 
The most common red flags include quick and cheap moving quotes, large upfront deposits, cash-only payment requests, lack of proper credentials and insurance, shifty or blank paperwork, and frequent name changes by moving companies. 
To avoid these scams, it's crucial to familiarize yourself with the legal requirements for moving companies, ask for recommendations, meet the movers in person or via video call, get everything in writing, and trust your instincts. By following these tips and staying vigilant, you can ensure a safe and smooth moving experience in the bustling city of New York.
LIKE OUR FACEBOOK PAGE FOR MORE GREAT MOVING TIPS: Oz Moving & Storage