What is a Certificate of Insurance (COI) for moving in NYC?
A Certificate of Insurance can be one of the most crucial requirements for moving in NYC. Many apartment buildings and office buildings will require that you provide one before they let you move into the building. A COI basically provides evidence of liability insurance to make sure that the property (elevator, hallways, floors) is covered in case there are any damages along the way. The COI essentially provides a piece of mind to both you, your movers and the building that every party is covered in the event that something goes wrong.
In short, a COI can be a fundamental component of the moving process. So, don't forget to put it on your packing list and get it sorted before moving day! Below we've compiled a brief guide to help you figure out what exactly a COI is, and answer any other moving FAQs.
Why Do You Need a COI New York City?
The COI is a document that provides proof of insurance coverage to protect against damages and injuries. 
The building management will generally request that you fill out the COI before the move. Typically, buildings will offer a template that you can send to your mover to fill out. Make sure that your moving company does not do anything shady like charge you a fee for this; filling out a COI is a requirement and not an added service. Be sure to request a copy for yourself in case the building says they never received it.
The good news is that Oz Moving & Storage and all other NYC moving companies are required to be insured by the state. Thus, your movers will help you file and submit the COI. However, don't wait until the last minute to deal with the COI as this can delay your move date.
Do I really need a COI?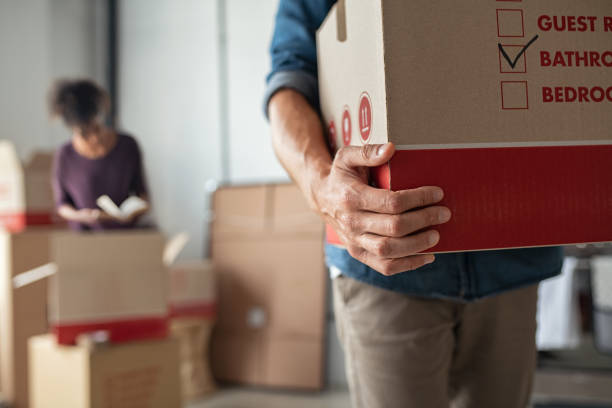 If you aren't hiring movers, it's possible you won't need to submit a COI or prove an insurance policy number. However, this truly depends on your building management so be sure to ask them first as every building, landlord and superintendent is different. In New York City, apartment buildings charge a security deposit upon move in that could potentially be withheld during move out if any damages were incurred.
Insurance regulations are different in every state and vary according to move. Whether you are planning a long distance move or a local move from Manhattan to Brooklyn, be sure to research all of the insurance requirements when moving to any new location.
How to Get a COI?
Your moving company will assist you with the COI process. Fill out a COI Request to your movers, who will then contact your building property management company to help get it sorted and submitted.
When hiring a professional moving company and signing a moving contract, there are a number of things you should look for. Depending on the location of your move, there are different regulations and insurance requirements that moving companies must comply with. In New York state, for example, all moving companies (even smaller companies) must be insured with a minimum general liability insurance. This insurance also covers worker's compensation; if a worker is injured on the job, they are eligible for compensation through the insurance policy. Therefore, the building or property cannot get sued.
Moreover, if something does in fact go wrong, you won't have to pay for any of the damages. Instead, the moving company can take care of it out of their own pocket, or refer to their insurance company and file a claim.
Make sure that the insurance policy of your moving company meets the minimum insurance coverage required by your building.
Who Requires COI?
While most renters and apartment owners will have some form of apartment insurance, this does not cover damages incurred to the building. The building is able to receive insurance coverage as they are listed as the 'additional insured' on the COI.
Depending on your building and property management, a COI in NYC can be necessary for even the smallest move or renovation. This is typical not only with high end luxury buildings, but also buildings with elevators or doormen. Even if you are having a couch delivered, it's possible that you will need to prove some insurance coverage via a COI. There are buildings that will require that you submit the COI even before you have scheduled and paid for the move.
Below is a sample COI to help you get familiar with the insurance requirements. The certificate holder refers to the entity or person receiving the COI, in this case, the building. If you are responsible for filling out the COI, be sure to find out exactly what address to put for the certificate holder.
Ready to move?
For a free moving quote, get in touch with us! Oz Moving is an insured moving company that has been in business for over 30 years. As a professional mover we will help you get your COI completed and submitted with ease. You can also request our COI via this form.
LIKE OUR FACEBOOK PAGE FOR MORE GREAT MOVING TIPS: