It may be strange to consider that there is a "moving season" in NYC, but this phenomenon generally holds true. There are busy seasons for NYC movers and slow seasons as well. Typically the summer months (May-September) are the busiest for moving in and out of NYC apartments. It is during these months that it is more competitive to find NYC apartments and harder to book movers. 
It is no secret that New York City is one of the most desirable and expensive places to live. Prices and general housing costs in NYC (especially in places like Manhattan, Brooklyn and Queens) have skyrocketed in the past few decades. So, to save some money, it may be good to get acquainted with New York City moving and real estate trends.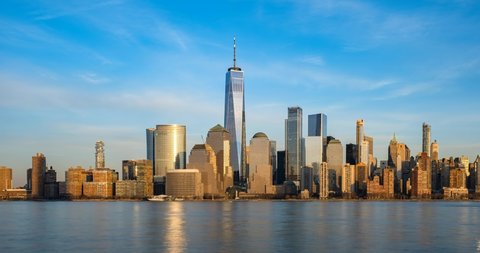 The Best Time to Move in NYC
Ultimately, the "best time to move" in NYC depends on your schedule, your lease and budget. In the summer months you will find that movers are in higher demand, and thus will charge higher fees. In a similar vein, signing a lease in the summer will typically cost you more than in the winter. Generally, rents fall in October as there is lower demand and apartments stay on the market for longer. If you are seeking a good deal, try to hold off until the summer is over. 
Understanding NYC Moving Trends
The winter season is often considered the best time to move to NYC if you are looking to save some money. Why is this so?
In the summer months, there is a lot more competition and commotion in the city! For one, there is no school so families have a lot more flexibility to move to a new place. Also, in the summer, people flock to NYC for numerous reasons, whether to start university or to embark on a new adventure. Starting in June, New York gets flooded with young people who have just graduated and are moving to the city to start a job or internship. However, the brutal winters in NYC wards usually slow down this trajectory.  
Moreover, the city gets a bit emptier during the cold months. Plenty of New Yorkers will head to warmer places like Florida to escape the winter. It is important to get familiarized with these moving NYC trends when starting your apartment search. 
Though the city is cold, there are some added bonuses when it comes to the off season rental market! During the winter you can try to negotiate broker's fees and other terms of the contract since the market moves a lot slower. You can also get more flexibility about when you want to move in because there is less competition. Another thing to consider is the boroughs that you are looking to live in. Some boroughs and neighborhoods are more popular than others which can greatly affect the apartment search process. Brooklyn is often considered the most popular borough (when compared to Queens, The Bronx and even Manhattan). 
What is the best month to move to New York City?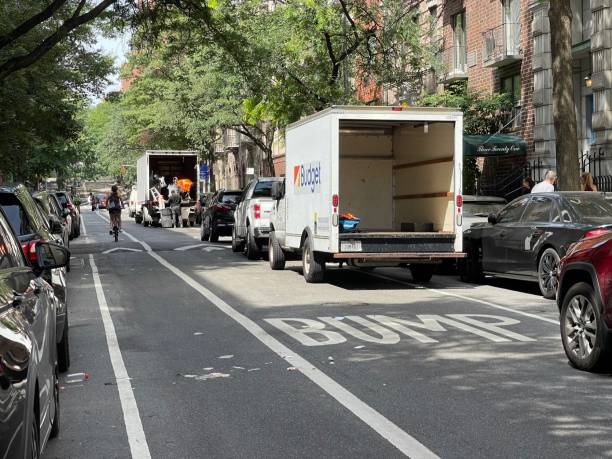 While NYC moving will be cheaper during the winter, moving in the winter may be troublesome due to inclement weather and traffic. During the holiday season, NYC is full of tourists and events that can delay trucks from getting around the city. The summer can also be a complicated time to move due to the excessive heat, rain and flash flood warnings. Therefore, perhaps the best time to move in NYC is around October/November or in the early spring before May. 
Do you need to consider Weather while moving in NYC?
Though professional movers are equipped to handle just about anything, weather can be an obstacle and a necessary consideration. A professional moving company typically has to deal with traffic or narrow streets to do their jobs. If the weather is severe, it can cause delays and even dangers when handling bulky pieces of furniture. It is possible for moving jobs to be rescheduled if there is a winter storm or hurricane.  
Off Season Moving?
Off season moving is considered the time frame between October to April. During off season moving, you can potentially score a better deal and find that movers have greater flexibility. During peak moving months (Memorial Day to Labor Day) it will be more challenging to find movers with availability that works for you and your move date.  
What is the correlation between Apartment cost and Availability?
Generally, some may assume that if there is a surplus of available apartments, real estate and rent prices will go down. Inversely, when there is a limited supply, apartment seekers may go into bidding wars. 
However, when it comes to NYC, the real estate market trends show that this is not always the case. In the summer months, there is actually more inventory and higher prices. In the winter months, there is generally less inventory but also lower prices. 
According to Renthop, NYC rental prices are at their lowest in February and rental prices are at their highest in July while the cheapest month is February. The average rent for a one-bedroom apartment is around $200 cheaper in February. 
During the pandemic, rental prices dropped. However, as more New Yorkers returned to the city, rental prices started shooting up again and in some areas are now higher than before. Renters who scored good pandemic deals may actually be charged a huge increase if they choose to resign their lease. When New York City reopened, there were lots of people lining up to go apartment hunting at once. This influx of people coming back made prices shoot upwards.   
Be sure to check Streeteasy to see if any units are offering a discounted "Net Effective Rent." This "Net Effective Rent" is usually achieved by giving renters anywhere between .5-4 months off of rent. Some buildings even offer other incentives like discounts on building gym memberships. It's possible that during the winter months, more buildings will offer these types of incentives. 
Moving during the holiday season! Is it worth it?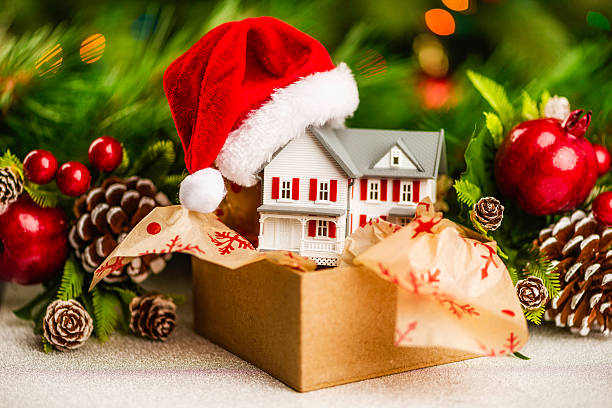 There are actually some benefits to moving during the holiday season. For one, movers have more availability and the rental market is slower. During this time of year, you may actually score better deals. When the market is slower you can find cheaper broker fees and negotiate with movers to book a correct convenient date.  
There are some challenges when it comes to moving during the holiday season like the added stress of navigating the holidays and a move into a new home. Some moving companies may not have as many employees working on Christmas or New Year's which is another issue to consider. 
However, moving during the holiday season can also be useful for certain families people may have more time off work and kids may have longer school vacations
If you are planning to book a move, be sure to request a free moving quote from a local moving company. Moving to a new apartment can be the start of an exciting adventure. Be sure to read our ultimate guide to moving to NYC for more helpful information.  
Ready to move?
If you are planning a move to the Big Apple, be sure to inquire with local movers to request a free quote and help get you started on this journey. 
 LIKE OUR FACEBOOK PAGE FOR MORE GREAT MOVING TIPS: