Whether you're coming or going, working with NYC movers can help you save time, simplify your move, and settle into your new place faster.
On average, New York City moving services have booked schedules and limited flexibility, meaning they often have the upper hand (especially if you wait until the last minute to get in touch).
If you want to secure assistance from a reputable team, you need to add refining negotiation skills to your NYC moving checklist. Discover some tips for effective NYC moving company negotiation below.
Key Takeaways from this article:
Be prepared to negotiate: Moving companies are often willing to negotiate their rates, so it's important to be prepared with information about other quotes you've received and any special circumstances that could impact the cost.
Look for hidden fees: Some moving companies may add additional fees for services like packing or carrying items up stairs, so it's important to ask about these upfront and make sure you understand exactly what is included in the quote.
Read reviews and do your research: Before choosing a moving company, be sure to read reviews and do your research to ensure they have a good reputation and are licensed and insured.
Research and Prepare for Negotiation to Gain an Edge
When choosing a moving company in NYC to help you transition to your new home, it's vital that you do your research and plan ahead. Otherwise, you'll struggle to successfully negotiate affordable rates and services that match your needs and schedule.
Here are some essential negotiating skills to begin practicing:
Find Reputable Moving Companies in NYC
New York City is home to dozens of moving companies. How are you supposed to decide which one to hire? Start by looking for professionals with the highest ratings.
Pay attention to the average number of stars the company has received, as well as the reasoning behind those ratings. Are people praising the movers for their efficient moving process or their affordable additional services? 
Consider how recent the reviews are, too. Have people left positive reviews in the last couple of months, or has it been years since they received a good one? 
Use the information gleaned from reading reviews to create a shortlist of candidates.
Get Estimates and Compare Quotes 
After putting together your shortlist, reach out and ask for moving estimates from each company. 
Many movers are willing to give you a free quote after you provide a bit of information about your move, including answering these questions:
Is it a local move, or are you heading out of the city?

How large is your current home or apartment and the one you're moving into?

How many flights of stairs will the movers have to climb?
Don't just look at the final price. Instead, pay attention to what's included in each mover's quote. Will they provide packing supplies or offer extra services like unpacking? 
This information will come in handy during your negotiations because you'll be able to point to each company's specific offerings (and use them to convince competitors to price match, give you a better rate, etc.).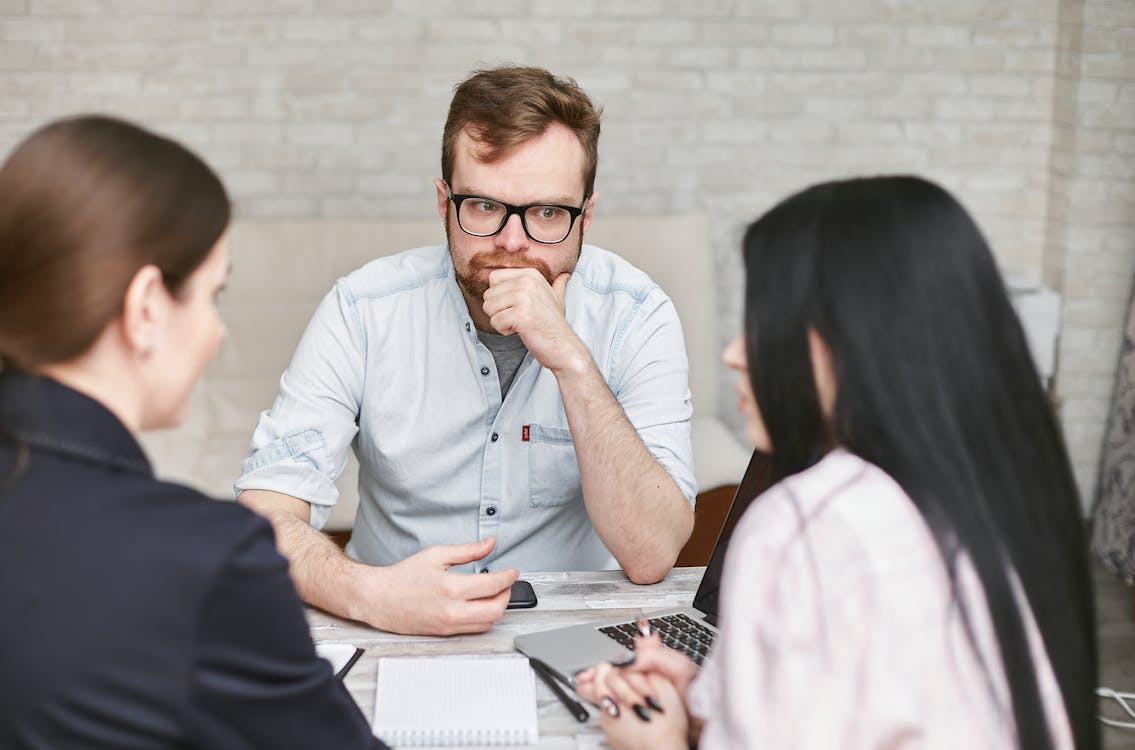 Know the Signs of Scams
Because New York City is such a popular destination with numerous moving companies, it can be easy to fall for a moving scam.
To avoid running into this issue, start by conducting a background check on each company you're considering hiring. Be particularly wary about hiring companies with extra-low estimates, too. If a price seems too good to be true, it probably is. 
You can also check to see if the movers are accredited by the Better Business Bureau and licensed by New York City's Commissioner of Transportation. 
Make sure to verify that the movers are insured as well.
Tips for Negotiating
After you've done your research, it's easier to walk into a negotiation (or hop on a negotiation phone call) with confidence. These additional tips will help you avoid excessive moving costs and get the move-in assistance you need: 
1. Be Flexible About Moving Date and Time
Most people move to New York City during the spring and summer when the weather is warmer and rain is less likely to dampen (no pun intended) the process.
Because this is the most popular time to move, it can be harder to get on a moving company's schedule (and even harder to get a good price). Consider being flexible with your moving date and time to increase your chances of getting a good deal.
2. Ask for Offers, Discounts, and Promotions
You may also be able to ask for and receive special discounts and promotions if you wait to move until later in the year. When getting quotes, ask about the company's current promotions and factor them into your comparisons to ensure you're getting the best deal possible.
3. Be Upfront About Your Budget
Be transparent with the moving companies you're thinking about hiring when it comes to your budget.
Let them know what you can afford and what your final price is. Many moving companies would rather charge you a bit less than they typically would rather than lose a potential client altogether.
4. Play the Competitor's Card
If you're trying to get a better rate from a particular moving company, tell them that you've already spoken to one of their competitors and received a more reasonable quote.
This information can be a powerful bargaining chip and may encourage the movers to match the competitor's price or offer a better deal.  
5. Save on Extra Services
If you're working with a tight moving budget, consider eliminating certain moving services that will add to your final bill. For example, buy your own supplies and take a DIY approach to packing up your belongings.
Remember to look at each quote carefully to determine what services you need and which ones you can do without.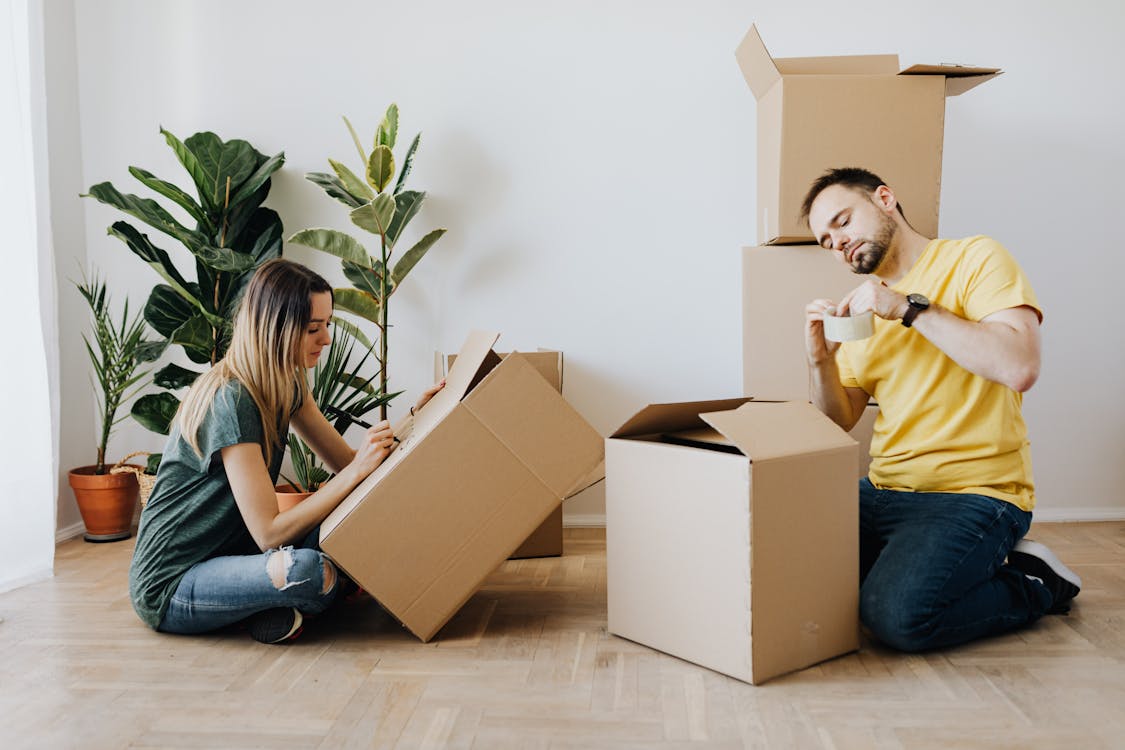 6. Be Willing to Walk Away
Finally, if you're going to deal with New York City movers, you need to be tough like a New Yorker. That means being willing to walk away if a moving company isn't budging on the price.
If they know you have nothing to lose, they'll be more inclined to work with you to avoid missing out on an earning opportunity.
Is it Worth Negotiating with Moving Companies In NYC?
Negotiating to get the best price can be intimidating, especially in a busy, fast-paced place like New York City. When you consider how expensive moving costs in NYC can be, though, you'll likely decide that it's worth a bit of discomfort to get a lower price.
Here's what Nancy Zafrani, General Manager of Oz Moving & Storage has to share about this subject: "Negotiating with NYC movers may seem daunting, but with the right preparation and strategy, you can secure affordable rates and services that match your needs and budget. Remember to do your research, compare quotes, and be upfront about your budget to increase your chances of a successful negotiation."
Conclusion
Follow the tips and tricks discussed above, make an informed decision, and hire the best moving company that meets your needs while staying within your budget. 
Remember to prioritize factors such as reputation, experience, insurance coverage, and transparency when evaluating potential movers. Additionally, obtaining multiple quotes and negotiating rates can help you secure a competitive price and avoid unexpected fees or charges. 
By taking the time to research and compare movers, you can ensure a stress-free and successful relocation experience.
LIKE OUR FACEBOOK PAGE FOR MORE GREAT MOVING TIPS: Oz Moving & Storage