Are you a young professional looking for a new stomping ground? Then chances are New York City is calling your name. Fortunately, the Big Apple offers you literally hundreds of unique neighborhoods to choose from. However, exploring all of them might take a bit more than a New York minute. So we've listed eight top NYC hoods most in-demand among young pros below. Along with a few runners-up. Plus some tips and factors to consider when making your move.

Williamsburg (Brooklyn)
At this point, Williamsburg has to be one of the most popular neighborhoods in the known universe. And not just among hipsters. The once-industrial mini-city remains an ever-growing hub for young artists, designers, musicians, technicians, entrepreneurs, and people from all walks of life. Pros of every colored collar converge here daily. Here is home to Brooklyn staples like Brooklyn Flea, Smorgasburg, the Brooklyn Brewery, and McCarren Park. And craft beer, artisanal food, and thrift clothing galore. Plus countless vintage boutiques, chic stores, and scenic rooftop getaways. Not to mention some of the country's trendiest coffee shops, cafes, bars, and independent music venues. In short, for a young professional New Yorker not to exit the L train at the infamous Bedford Av stop is simply unheard of.
Bushwick
Directly southeast of Williamsburg lies what some Brooklynites used to call "the next Williamsburg." Used to because — when it comes to Brooklyn neighborhoods — the notion of "coolest" changes fast. But Bushwick's definitely still got it. Converted warehouses, historical brownstones, and beautiful street art line its gridded 2.34 square miles. Coupled with countless world-class eateries, bars, shops, art galleries, and clubs. Such as the quirky DWEEBS, the infamous Roberta's Pizza, Tortilleria Los Hermanos, and the House of Yes — just to name a few. Historically a hub for Hispanics and Latinos, the population today is highly diverse. And the sense of community — strong. Tens of thousands of young people from all over the country (and the world) live, work, and play in Bushwick daily. And the nightlife, therefore, is hardly dull either.
Greenpoint
And north of Williamsburg along the East River lies Greenpoint. Historically a hub for Polish Americans, Greenpoint today is also a highly eclectic mix of old-school New Yorkers and young professional newcomers — hipsters and other. Homely Polish shops and restaurants, therefore, coexist alongside trendy eateries, cafes, tattoo parlors, barbershops, and craft beer bars. Plus all sorts of art spaces, nightclubs, and music venues. Flip through a book at Word Book. Get a plant for your new digs — or a "mystery gift" for your new Brooklyn neighbor — at Feng Swey. Do some waterfront artisanal shopping at the Greenpoint Terminal Market. Check out a quality B-movie at Film Noir. Or just grab a few sausages at Karczma and then barhop the weekend away.

Astoria (Queens)
Further north we have the historically Greek enclave of Astoria. Both family- and young professional-friendly, this riverfront NYC locale has also been booming in recent years. It offers plenty of the same to-dos as its Brooklyn counterparts above — but with a unique vibe all its own. Taste the Mediterranean at Elias Corner. Sample some Czech beer at Bohemian Hall. Learn about B- and other movies at the Museum of the Moving Image. Or just take in the green at Astoria Park to get away from it all.

Upper East Side (Manhattan)
Next, we jump over to Manhattan — to one of the city's most affluent hoods. First off, the UES' high-rises and cozy brownstones boast the one and only Central Park as their front yard. The neighborhood is also home to some of the finest wining, dining, and shopping on the planet. As well as first-class art at the Guggenheim and the Met. Plus dozens of other top-rated art galleries and entertainment venues. See where Jerry Seinfeld got his start at Comic Strip Live. Share a round of beers and Monopoly at Hex and Co. Or go for a stroll, run, and/or picnic along the Conservatory Water. The UES' overall vibes tend to be very different from their hipster Brooklyn and Queens counterparts. And the rent can be intimidating. Nevertheless, this upper-scale locale has remained a top destination for young professionals for decades.

Hell's Kitchen
And west of Times Square, along the Hudson River, is Manhattan's infamous Hell's Kitchen. Like Times Square, Hell's Kitchen's now-distant past is somewhat gritty (hence the name). However, the neighborhood today is a vibrant, diverse, eclectic hub of culture, art, and food and drink of every variety. Increasingly popular among the LGBTQ+ community, it's also home to some of the city's most vibrant nightlife and entertainment. Jazz out at the historic Birdland. Get a free hotdog with your beer at the even-more-historic Rudy's Bar and Grill. Or take in the sights at Hudson River Park. Hell's Kitchen has plenty to offer young professionals looking to be in the heart of the city 24/7.

Murray Hill
Exactly a block and a half east of the Empire State Building is Murray Hill. This central nabe offers all the perks of big-city living for post-grads, young professionals, and families alike. But, despite its location, it's somehow less hectic and touristy than its Midtown neighbors. Still, its countless first-class cultural establishments, eateries, and bars mean there's never a dull moment. NYC staples like the 2nd Ave Deli, Momosan Ramen & Sake, Cask Bar, and The Ginger Man are all here. As are the New York Public Library and Bryant Park. And Grand Central is two minutes away. As is the East River — with a great running esplanade and stunning views. And if you plan to work in Midtwon — Murray Hill is an especially great place to call home.
Lower East Side
And, finally, further south we have the world-famous LES — the quintessential NYC experience in every way imaginable. Countless dive bars, clubs, and music venues mean many a fun night (and often early morning) for millions of locals and visitors daily. You can sample cuisines from all around the globe on literally every corner. Including some of the best Asian food in the country. It's also chock-full of history, art, and culture. The Tenement Museum, the New Museum,  and the Anthology Film Archive are just three of the more famous examples. The LES is nestled north of East Broadway (the street, not the avenue), right under the Williamsburg Bridge. And this means it's a stone's throw away from everything else NYC too. Including one of the most famous historical daytime stomping grounds for young professional New Yorkers — Wall Street and the financial district.  

The Runners Up…
Some other NYC hoods historically and increasingly popular among young people are:
The Manhattan neighborhoods of the East Village, Greenwich Village, West Village (or just the Village), SoHo, and TriBeCa.
Brooklyn's Park Slope, DUMBO, Carroll Gardens, Prospect Heights, and Brooklyn Heights.
And Queens' Long Island City, Flushing, and Sunnyside.

What Makes a Neighborhood Great for Young Professionals
With over 250 neighborhoods to choose from, all five NYC boroughs actually have something unique to offer young professionals. Including Staten Island and the Bronx. For example, some more remote neighborhoods have a more suburban, laid-back, small-town feel. While others are the definition of a concrete jungle. Some areas are more gentrified than others. Crime rates and overall safety, thus, vary greatly throughout different parts of the city too. And so on. But here are a few general things to consider:

Proximity to Job Opportunities and Business Districts
If you work from home, then this probably isn't a big factor. Otherwise, the more central and populous the neighborhood — the more work opportunities there are. Thus, neighborhoods like Manhattan's Hell's Kitchen, Murray Hill, and TriBeCa consistently rank as top places for employment. As do Brooklyn's Williamsburg and DUMBO, Queen's Astoria and Flushing, and so on.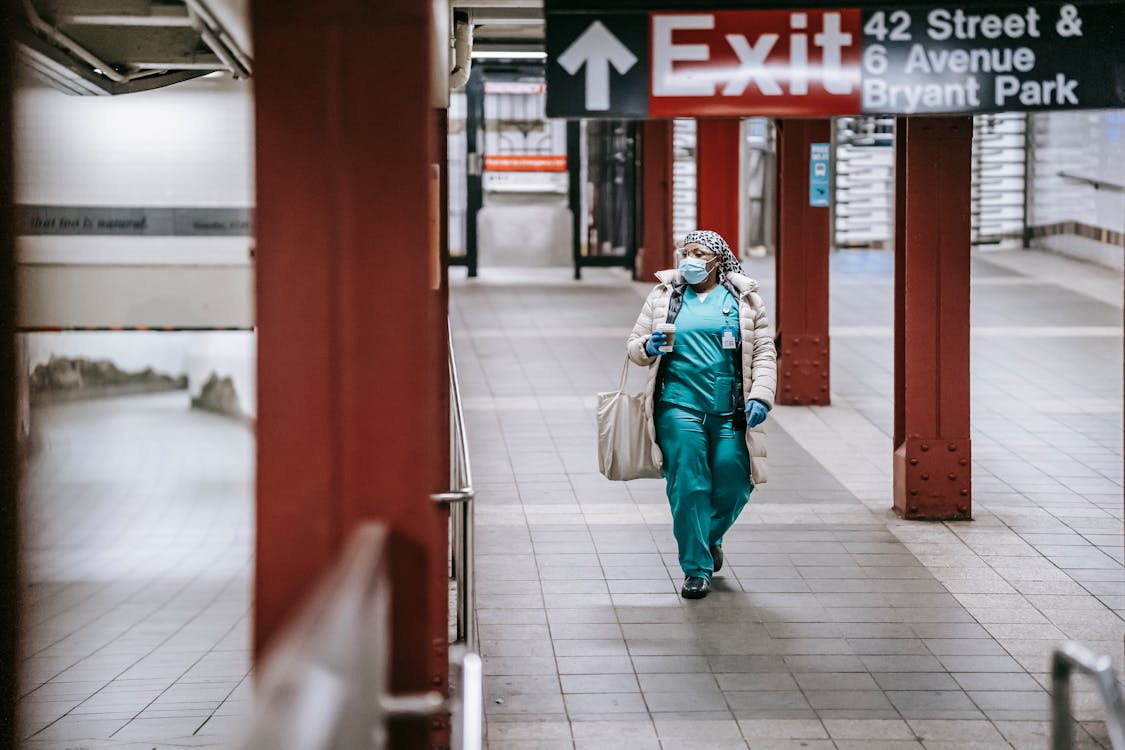 Vibrant Social and Nightlife Scene
The city that never sleeps is in no way lacking when it comes to stuff to do either. For example, we have nine whole Chinatowns alone. Plus roughly 150 museums, 1,500 art galleries, and 24,000 bars and restaurants. But closer proximity to the epicenter generally means more options too. And the epicenter, in this case, is again downtown Manhattan and northwest Brooklyn.

Access to Transportation and Commute Options
It's no secret that in NYC you don't need a car. The buses, subway lines, and ferries of our massive public transportation system can get you anywhere, at any time. However, the Big Apple is really, really big. So traveling between boroughs — or even within them — might take hours. So study that map. And remember that New Yorkers are infamous walkers. Plus roughly one-tenth of us bikes.

Affordable Housing Options for Young Professionals
Real estate in NYC is through the roof, and rising. Comfortably living in Manhattan, for example, costs more than almost anywhere else in the world. So whether it's high-rises, condos, brownstones, or lofts — nearly half of us have roommates. The average rent prices for a one-bedroom apartment are roughly $4,000/month as of 2023. The Bronx and Staten Island are the most affordable boroughs. Meanwhile, in Murray Hill or Williamsburg — the price above is likely to double.
Tips for Finding the Perfect Neighborhood as a Young Professional:

Tip 1: Know Your Wants
NYC can easily accommodate any lifestyle imaginable. But the countless options can also be overwhelming. So it's vital that you know — more or less — what you're looking for. Both in terms of work and play.

Tip 2: Budget Wisely
The cost of living in the capital of the world is the highest in the country. So make some spreadsheets, do your research, and have a plan. You're gonna need around $80,000/year — or some hefty savings — to make it comfortably here.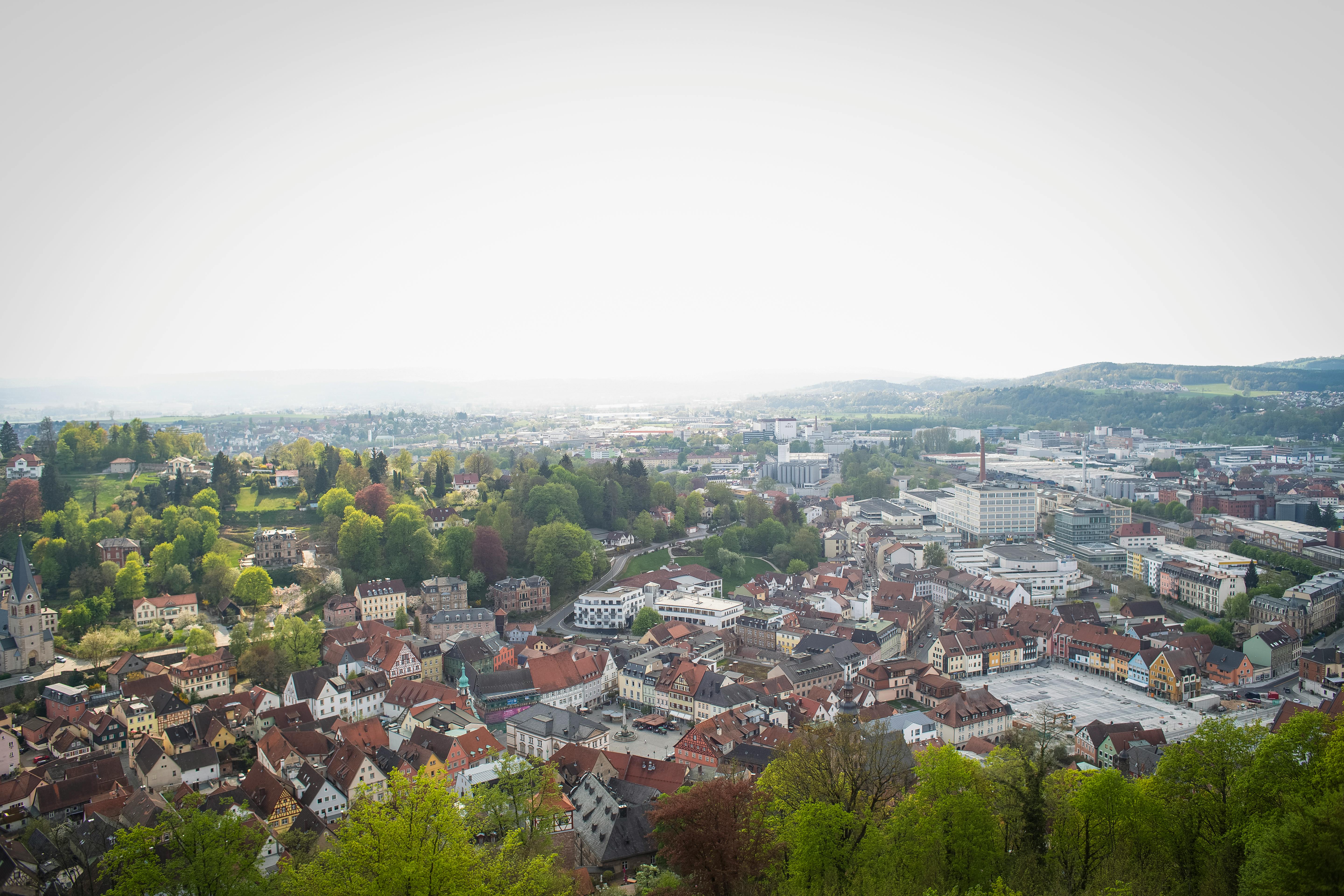 Tip 3: Shop Around, First-Hand
NYC is sure to meet any young professional's needs. However, the authentic NYC experience simply cannot be put into words. So what's the best way to find the perfect neighborhood? Hit those NYC streets — and parks, bars, restaurants, markets, shops, galleries, etc. — and discover their magic for yourself.