When you first arrive in New York City, navigating the busy streets and crowded sidewalks can feel pretty overwhelming. It's not as intimidating as it might seem, though.
In this guide, I'll walk you through everything you need to know about getting around in NYC. No need to stress – I've been there myself, and I'm here to help you out. So let's dive in, and you'll be maneuvering through the city like a pro in no time!
New York City Transportation System: An Overview
Most New York City households (53.9 percent) don't own a vehicle (over 50 percent don't even have a driver's license). Instead, they rely on the city's robust transportation system to get around.
Vehicle ownership has to do, in part, with which of the five boroughs New Yorkers call home.e For example, those living in Manhattan, the Bronx, and Brooklyn are the least likely to own a vehicle, whereas those on Staten Island and in Queens are likelier to have one.
With so many public transportation options, the city's extreme traffic, and parking difficulties in mind, it's easy to understand why many New Yorkers opt out of owning a vehicle altogether.
How to Get Around New York City
In some parts of the country, getting around without a personal vehicle seems ludicrous. It's perfectly normal in NYC, though.
Here are the other transportation options you can use as a New Yorker:
NYC Public Transportation
New York City has an extensive public transportation system that makes it easy to get from place to place. It consists of the subway and bus system, both governed by the Metro Transit Authority (MTA).  
Subway System
Subway fare costs $2.75 for a single ride. You can pay your fare using a credit card, debit card, OMNY card (a contactless payment system), or a MetroCard (a refillable card that you can use to pay for the subway and buses).
Whichever option you choose, you will pay at the turnstiles (located at the entries of subway stations) before you board the train.
Buses
Fare for most city buses -- local, limited, and Select Bus Service buses, specifically -- is $2.75. Express buses, which operate on weekdays during rush hour and transport riders between boroughs, cost $6.75.
For all buses, you can pay the same way you do for subway rides.
Taxis and Rideshares
The New York City subway and buses are great for commuters seeking affordable transportation. If you need to get somewhere quickly, though, yellow taxis and ride-sharing services like Lyft and Uber are more expensive but potentially better choices.
With these options, drivers will pick up where you are -- including JFK or LaGuardia Airport -- rather than you having to find the nearest bus stops or figure out a subway map. Keep in mind that you pay extra for convenience and can spend a lot of money if you rely on yellow cabs and rideshares as your primary mode of transportation.
Walking and Biking
Plenty of people choose to ride bikes (they either rent a Citi bike or use their own) or walk around New York City.
If you have to travel to the outer boroughs, this might not be the most efficient way to get around, but it works well for short trips. As a bonus, you get to avoid keeping track of bus routes and subway lines, and you get to enjoy the feeling of reducing your carbon footprint.
Ferries and Water Transportation
The ferry service and other water transportation methods connect the five boroughs (Manhattan, Brooklyn, Queens, Staten Island, and the Bronx). They're good options for commuters who want to skip the subway and buses, as well as visitors who want to see the Big Apple from a different angle (or get to attractions like the Statue of Liberty or Ellis Island).
NYC Ferry Services
According to the NYC Ferry service website, over half a million people live within walking distance of a ferry route.
A one-way adult day pass costs $4.00, and a 10-trip pass is $27.50. All tickets include free transfers.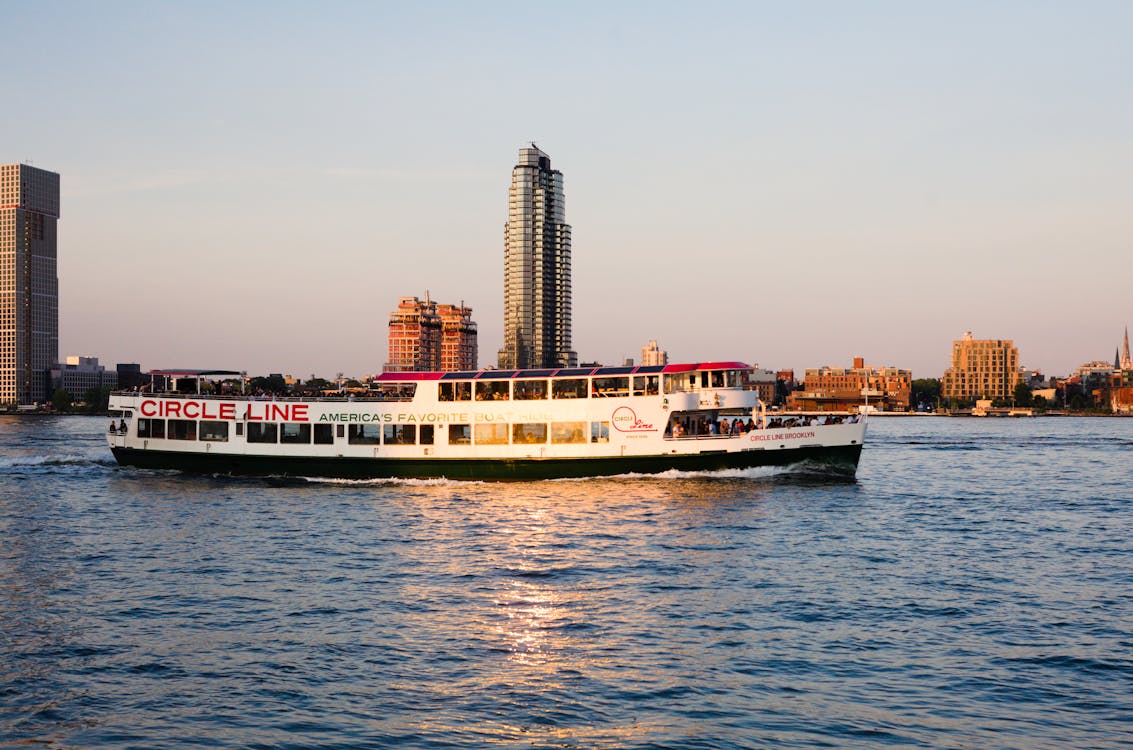 Water Taxis and Cruises
Water taxis can be chartered for convenient transportation, events (like weddings and birthday parties), and more. They stop at many piers in New York Harbor and can be a fun alternative to a crowded Staten Island ferry.
Many water taxi companies also offer cruises and sightseeing tours as well.
Hop-On Hop-Off Bus
Another way to see the sights in New York City is by taking a hop-on hop-off bus tour. These convenient tour buses take you to many of the city's most popular attractions, including the Statue of Liberty, Times Square, the Empire State Building, Rockefeller Center, and the Brooklyn Bridge.
Commuter Rail
Prefer Amtrak travel? New York City offers three commuter railroads:
● Long Island Rail Road (LIRR)
● Metro-North Railroad
● New Jersey Transit
Fares vary but are highest during the morning and evening rush hours. These trains stop at various popular stations throughout the area, including Penn Station and Grand Central Station.
Trams
Trams are a fun and efficient way to navigate New York City.
One of the most popular is the Roosevelt Island Tram. Rides cost $2.25 each way (or $4 for a round-trip ride). Students with tram permits can ride for free, and senior citizens and those with disabilities pay $1.00 each way.
The Best Ways to Get Around New York City
The best way to get around New York City depends on your destination, when you're traveling, and your budget.
If you're looking for the most cost-effective option, walking and biking are the top choices, followed by public transportation.
On the other hand, if you value efficiency and have money to spare, a taxi or rideshare could be a better choice (although, during rush hour, you might not save that much time).
The Best NYC Transport Passes
A MetroCard is a must for every New Yorker, as well as those who are visiting and want to save money on taxis and rideshares. You have two options for MetroCards:
● Pay-Per-Ride card, which deducts $2.75 every time you take the subway or bus
● Unlimited Card costs a flat fee and lets you use the subway or bus as many times as you want within a set period
○ 7-day MetroCard costs $33
○ 30-day MetroCard costs $127
Whichever option you choose, you can buy MetroCards from vending machines at subway stations. Some shops and newsstands also sell them.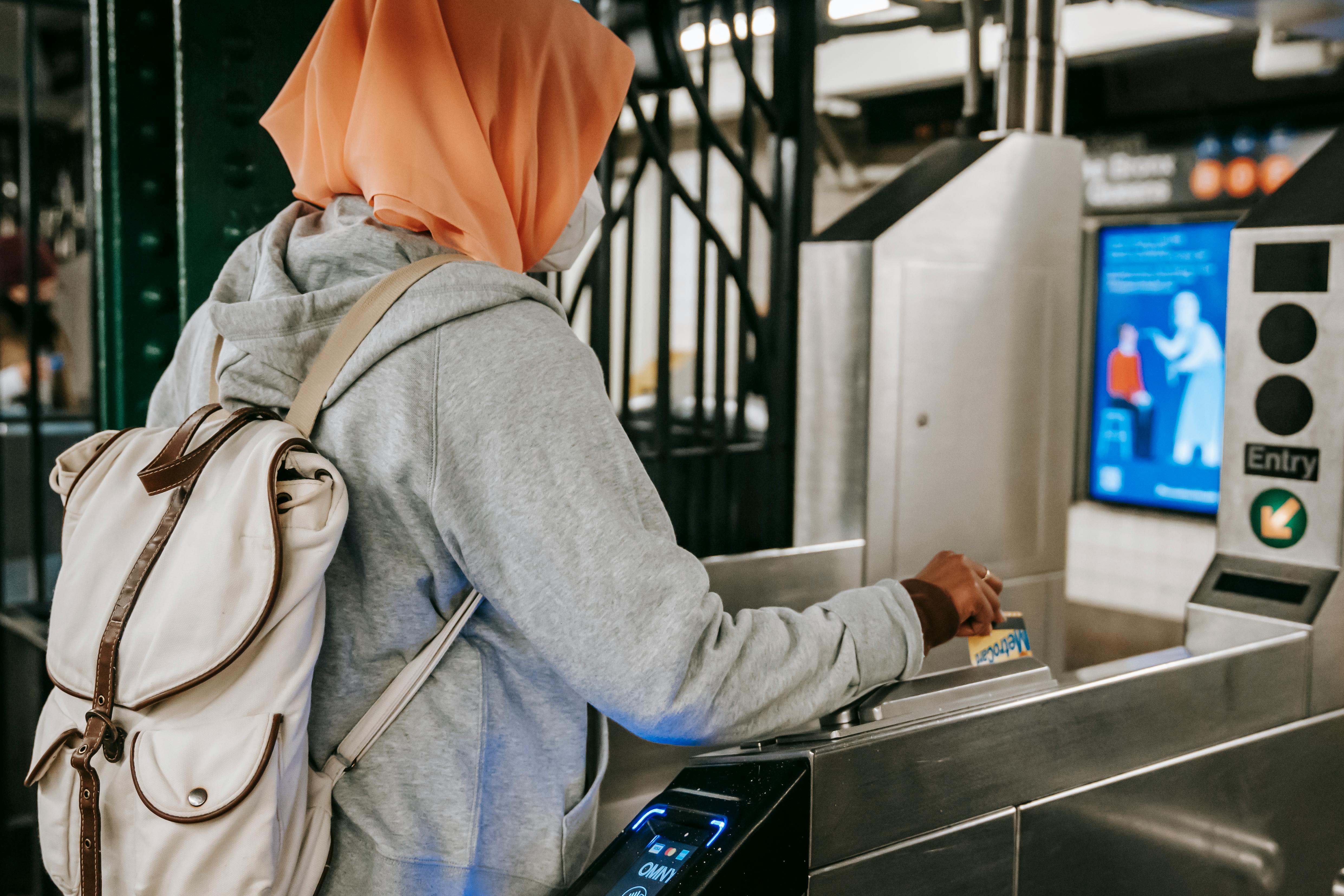 The Best New York Public Transportation Apps
To further simplify the process of getting around NYC, you can download and use a variety of public transportation apps, including the following:
● MYmta: This app lets you plan your ride, get real-time arrival info, and identify the closest stations.
● TrainTime: This app is similar to MYmta but provides information for the Long Island Railroad and MetroNorth Railroad.
● Transit: The Transit app provides public transportation information for New York City as well as many other major cities worldwide.
● Citymapper: This app is similar to Transit and helps you plan your trip using public transportation in NYC and other major cities in the United States.
● Rampd: This app provides accessibility information for public transportation users, including letting them know which elevators and escalators are working.
Tips for Getting Around NYC Efficiently
Everybody wants to get where they're headed as quickly as possible, and New Yorkers are notorious for moving extra fast. If it's your first time here, or if you're just tired of feeling like you're getting left behind, these tips will help you get around more efficiently:
Walk or Cycle When Possible
Walking or riding a bicycle will give you a chance to see more of the city while you travel to your destination. They also allow you to have more control over your route and save you from traffic, maintenance, delays, and other inconveniences.
Get to Know the Grid System
Most of Manhattan's streets are numbered, with the numbers increasing from east to west. Say you're on 20th Street and want to get to 42nd Street. You would simply walk (or ride) 22 blocks north. Conversely, you'd walk blocks south to go from 80th Street to 70th Street.
Manhattan's avenues run north to south. The numbered avenues run east to west; First Avenue is closest to the East River, and Twelfth Avenue is on the far west side.
Don't Be Afraid of the Subway
The subway is generally the best way to avoid traffic and get around New York City quickly -- although maintenance issues can sometimes cause annoying delays. It can be intimidating for newcomers and visitors, but you'll get the hang of it soon.
Use Public Transportation Apps
Apps like those mentioned in the previous section will allow you to navigate New York City more efficiently, especially the outer boroughs. They can help you orient yourself -- especially in areas like the Financial District that are exceptions to Manhattan's grid system -- and estimate travel time.
FAQs
Do you still have questions about getting around New York? Here are some FAQs -- with answers -- to help you out:
What Is the Safest Way to Get Around in New York City?
Most New Yorkers consider public transportation -- specifically the subway -- to be the safest way to travel.
There's no risk of getting in a car accident or being struck by a vehicle -- which could happen when driving, taking a taxi, or walking.
Crime rates on the subway are extremely low, too. They dropped by 9.1 percent this year alone.  
How Do I Find the Nearest Subway Station or Bus Stop?
Public transportation apps like MYmta and Transit can help you identify the closest station or stop. Google or Apple Maps can also help you locate them.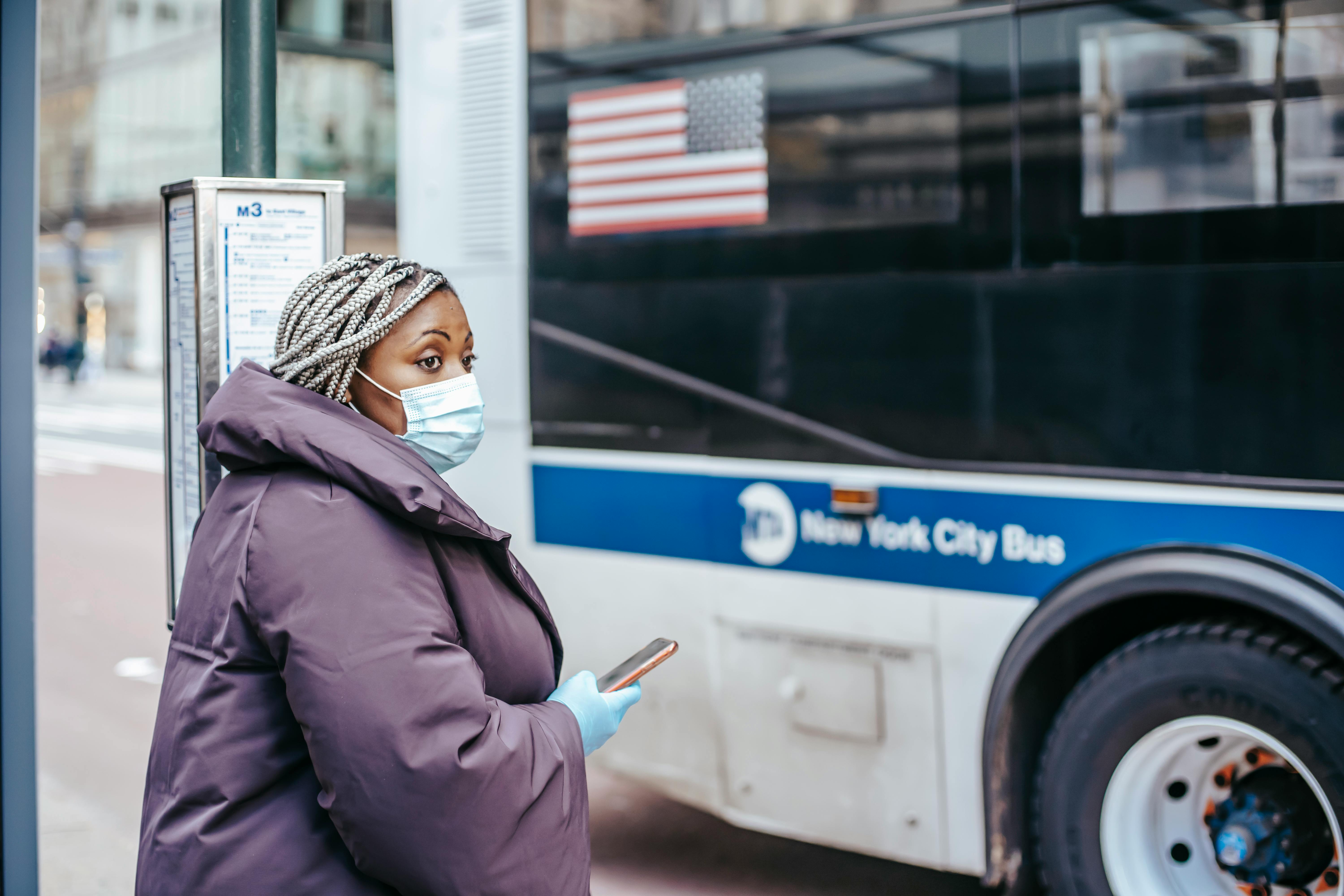 What Are the Peak Hours for the NYC Subway and Bus in NYC?
Buses and subways get extra crowded from 7 am to 10 am and 4 pm to 7 pm. They're still relatively efficient, though, so don't let that scare you from traveling during these times.
Are You Moving to New York City?
If you're planning on moving to New York City and want to feel more confident getting around, the advice in this guide will be invaluable.
Keep the tips and suggestions listed above in mind so you can feel like a real New Yorker as soon as you arrive!
Do you need help moving your belongings to your new place? If so, the Oz Moving & Storage team is ready to assist.
Contact us today for a quote, or check out our blog for more information on city living. This post on factors to consider before moving to NYC is a great one to read next.