Are you getting ready to redecorate your home? Are you planning a cross-country move and only want to take the necessities with you?
Whether you're renovating or moving to a new place, you likely need to get rid of old furniture to make the transition as simple and stress-free as possible.
If you're unsure how to get rid of furniture in LA, this blog is for you. It will answer all your questions about used furniture removal, from which charitable organizations accept donations to ways to sell unwanted items.
Should Your Furniture Be Donated or Tossed in a Landfill?
Often, when homeowners are ready to revamp their property and say goodbye to their old furniture, they can donate it and give it a new life somewhere else. In some cases, though, furniture disposal is the best choice. 
Do you have items that are severely stained, damaged beyond repair, or have been exposed to household hazardous waste? Contact a local waste management company in these cases and ask about your options.
These organizations likely offer disposal services or can assist with dumpster rental so you can throw furniture and other bulky items away more efficiently. The City of Los Angeles Bureau of Sanitation also has designated drop-off points where you can dispose of unwanted items.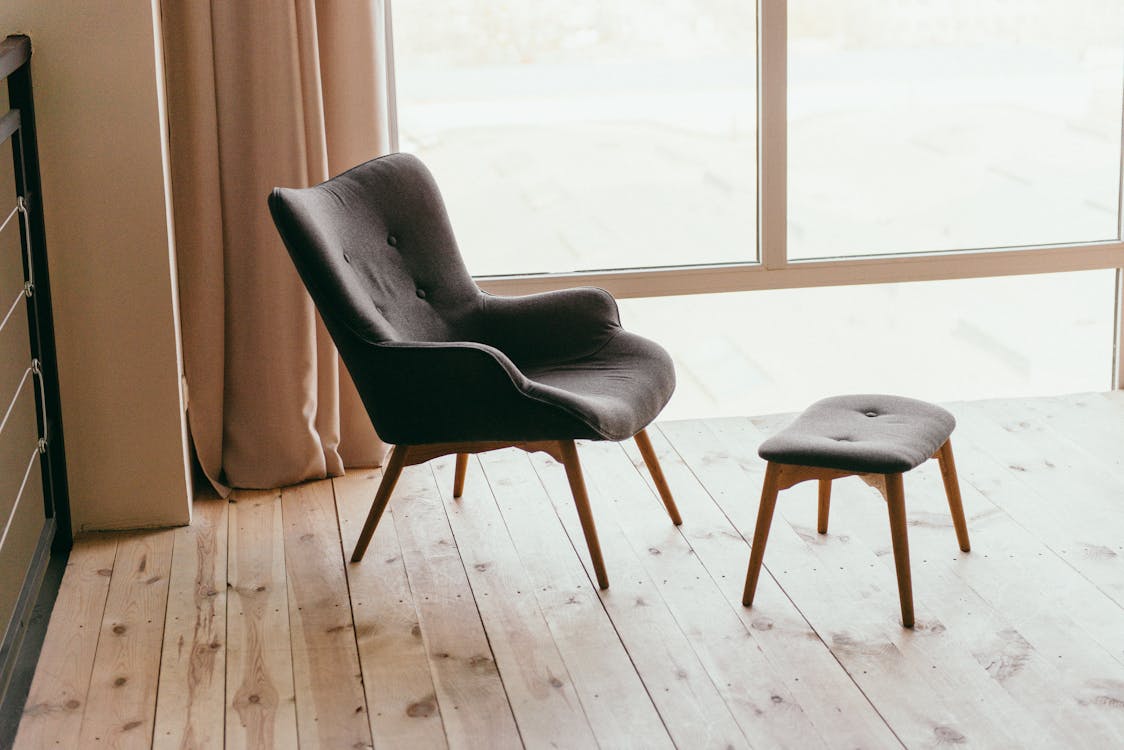 Places to Donate Unwanted Furniture
If your belongings are still in reasonably good condition, consider furniture donation for a more eco-friendly choice.
Many organizations are happy to accept used furniture, from old couches to gently used mattresses. If you're interested in supporting charities in the Los Angeles area, the following are good options: 
If you want to know how to get rid of furniture in California and live outside of LA, here are some additional options for furniture donation:
Contact them before showing up with your belongings to find out what they'll take and if they require scheduling in advance.
Entities That Pick Up Furniture
Say you're interested in donating your furniture but don't have a way to get it from your home to the thrift store or donation center. If this is the case for you, don't worry. Many organizations offer junk removal services and furniture hauling services to help you get your items to their next destination.
Union Rescue Mission Thrift Stores offer free donation item pickup for certain belongings, including the following:
Clothing

Home furnishings

Jewelry

Accessories

Household and kitchen items

Art

Furniture

Knick-knacks
Another free option is the City of Los Angeles Bureau of Sanitation. Their haulers will pick up bulky items for free, including mattresses, couches, and other furniture items.
You can find a complete list of what they do and don't accept on their website.
Sell Your Furniture Online or Locally
If your furniture is relatively new and in good shape, consider selling it. Whether you need help covering the moving cost in LA or just want some extra cash, this is a great option.
You can list items for free on sites like Craigslist, Facebook Marketplace, or the Nextdoor app. It takes just a few minutes, and you might even find a buyer the same day you post.
You could also host a yard sale or garage sale and give your neighbors a chance to peruse your belongings. Anything that's left over can be donated to a local charity.
When selling furniture online or locally, price it fairly (especially if you're hoping to get rid of your belongings quickly). Look at other listings for similar items to get an idea of what's a reasonable price.
You should also post plenty of pictures and disclose any damage to your items upfront. Many buyers aren't bothered by scratches, dents, and rips, but they want to know about them before they arrive to pick something up. 
Advice On Getting Rid of Furniture in LA
If you're planning to arrange a furniture pickup or donate items to a charity, these bonus tips and answers to FAQs will make your life easier:
1. Start Early and Get Organized
Getting rid of furniture can be a daunting task, especially if you're in the middle of moving or renovating your property.
Conduct a walk-through of your home as soon as possible and make separate lists of the items you want to throw away, donate, or sell. Doing this will help you stay organized and streamline the process. 
2. Contact Donation Organizations in Advance
If you plan to donate furniture to a local charity or arrange for someone to come pick it up, make sure the organization will accept your items first.
Visit their website or call to double-check that they'll take what you're donating. That way, you won't get caught off guard and stuck scrambling to decide what to do with your unwanted furniture.  
3. Don't Leave Items on the Curb
In Los Angeles -- and in many other cities in California -- it's illegal to leave items on the curb. Donate, sell, or properly dispose of your belongings to avoid fines (and irritating your neighbors).  
4. Declutter Before Moving in LA
Decluttering before moving in Los Angeles is important because it streamlines the moving process and makes settling into a new home easier. It also helps save money on moving costs by reducing the amount of items you need to transport. 
LIKE OUR FACEBOOK PAGE FOR MORE GREAT MOVING TIPS: Oz Moving & Storage