Moving to Los Angeles can take lots of organizing, planning and decision-making. There are plenty of reasons to move to LA -- to start a career, to live by the beach, or to simply experience something new. LA is definitely worth the while. The city is home to some of the best restaurants, museums, nightlife, nature and career opportunities in the world.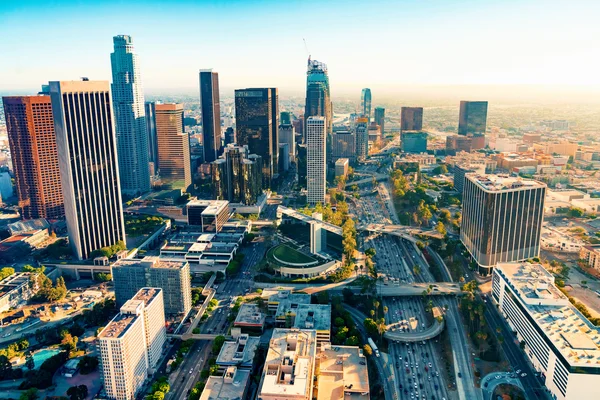 But, life in the City of Angels is not always easy. LA is one of the most expensive cities in the world. Moreover, California has some of the highest taxes in the country, which is something to consider when moving to LA.
Moreover, Los Angeles is not really one city. It's a sprawling metropolis made up of many cities, including Malibu, Calabasas, Beverly Hills, Culver City and Santa Monica (to name a few). This means that there is a city within the city that should suit your preferences!
HOW MUCH SHOULD I SAVE BEFORE MOVING TO LA?
Typically we recommend saving at least three months of rent and expenses before you move to a new city. If you are moving alone, we would predict that you should save at least $3000 before your move for rent alone. A room in a shared apartment in LA will cost you around $1000 (give or take). To rent an apartment you will be asked, first month's rent, last month's rent and a security deposit. $3000 should cover that. However, if you are moving with your family you should multiply this based on how much your rent will cost. Moreover, you should save extra money for furniture and other moving costs.
We recommend having three months worth of LA Living Expenses on hand to cover that. The Cost of Living in LA for a single person hovers around $1,000 per month (this covers food, gas, entertainment and so forth). Three months would mean an extra $3,000 to pay for those expenses.
Obviously, these are rough estimates, and you should spend time before you move to calculate your own spending according to your personal spending habits. We also recommend you make a budget based on what you will need to purchase when you move.
WHAT SALARY DO YOU NEED TO LIVE IN LOS ANGELES?
Los Angeles is a city with a diverse array of incomes, which means that there is no right salary to live in LA. It's possible to live there quite affordably, or to live an extravagant life. The average salary of an Angeleno is $4,500 per month. However, if you live in a more affordable neighborhood and avoid eating out, there are ways to live well on less. Check out our guide to moving to Los Angeles with no money for more tips on living frugally in the city.
IS IT EASY TO MOVE TO LOS ANGELES?
Los Angeles is one of the biggest cities in the world and welcomes new residents every day. So in short, yes, moving to LA can be easy, as tons of people do it every day. But, of course, there are challenges you may encounter along the way! Finding housing that suits your budget and location needs can be a hassle. Moreover, adjusting to a new city can take time. Making friends does not happen overnight, and, sometimes, it can be difficult to find a job. That being said, moving to LA is a rewarding experience for those who take the plunge!
If you are moving from another big city like NYC or San Francisco, moving to LA may be an easier transition. However, if you are moving from a small town in America, you may find it harder to adjust.
AVERAGE HOUSING COSTS
Owning a home in LA can be expensive due to high property taxes, which is why some may choose to rent for their first few years. Rent in LA can be affordable if you look in the right place. Check out this map to see one-bedroom rents in the area. According to Zumper, rent in Central Alameda is the cheapest in the city (at around $1010) while rent in Santa Monica is the most expensive (at $3000). In general, the median rent for a one bedroom apartment in LA goes for around $1,400 per month.
Renting can be a good option for those new to the city and unfamiliar with life in LA. It may take some time before you find the neighborhood you want to settle down in.
HOW MUCH IS REAL ESTATE IN LA?
Real Estate in LA is expensive! According to Zillow, "The median list price per square foot in Los Angeles is $551, which is higher than the Los Angeles-Long Beach-Anaheim Metro average of $447. The median price of homes currently listed in Los Angeles is $859,000 while the median price of homes that sold is $760,200." Zillow is a great resource to research real estate in the area. You can set a budget for yourself via the website to see what's available in your price range.
WHAT ARE THE AVERAGE COSTS FOR FOOD?
Buying groceries in LA is more expensive than in other parts of the country. Using information from Numbeo, we have compiled a list of the cost of food staples in LA grocery stores compared to the nationwide average.
Gallon of Milk: $3.83 (LA) VS. $3.19 (National Average)
Loaf of Bread (1lb): $3.35 (LA) VS. $2.46 (National Average)
White Rice (1b): $2.34 (LA) VS. $1.85 (National Average)
Eggs (dozen): $3.49 (LA) VS. $2.36 (National Average)
Restaurants in LA also tend to be pricier than other parts of the country. According to Numbeo, a dinner for two in LA is around $20 more than the nationwide average. However, there are ways to save money on food by not eating out. Moreover, we suggest buying in bulk or going to discounted grocery stores like Aldi. For more tips on living affordably in LA, we recommend checking out the reddit thread FrugalLA to find good deals in the area. But, if you do want to splurge there are plenty of Farmer's Markets and upscale gourmet stores throughout LA (check out Erehwon and Whole Foods). Otherwise LA has plenty of other nationwide chains like Walmart, Target, Ralph's, Trader Joe's and Albertsons).
HOW DO I CHOOSE A NEIGHBORHOOD?
Los Angeles is a city that extends for 500 square miles (the city is even bigger than New York!). Many of the neighborhoods differ greatly from one another in their pace of life, amenities, and of course, distance to work. One of the most frustrating aspects of LA life can be the long commute. The average Angeleno spends 56 minutes commuting from home to work. Some even spend 90 minutes on their way to work! Choosing a neighborhood in LA can be a challenging decision, since the city is so big, you want to be close to everything you need, and you want to be in an area that you find pleasant and enjoyable!
There are many areas of LA; here are a few areas worth checking out:
Downtown LA: Life in downtown is lively! Instead of living in a house like many Angelenos do, those in Downtown LA live in hip, cool loft spaces. Also, unlike other parts of LA, Downtown is fairly walkable. Many of those who live here don't even need a car! There are plenty of cool restaurants and art venues in walking distance.
The San Fernando Valley (or "The Valley"): Though many are quick to judge when someone says they live in the Valley (as it is relatively far). But, in reality, the Valley is actually a great place to live! The Valley is where lots of LA's entertainment industry is located. Moreover, in the Valley you can find cheaper real estate than other areas of LA (as opposed to an area like the Hollywood Hills).
Pacific Palisades: The Pacific Palisades are one of the most beautiful areas of LA. The Palisades sits between the Pacific Ocean and the Santa Monica mountains. There are plenty of gorgeous mansions and architecture marvels in the area, so even if you don't choose to move here -- be sure to take a look! Moreover, the Palisades is not far from the famous Venice Beach which is a super fun place to visit and hang out!
Echo Park/Silver Lake: Echo Park & Silver Lake have become some of the coolest areas in LA. Home to many young creatives, this neighborhood is full of hip bars, restaurants and music venues. There's also a beautiful lake in the area which is worth a visit!
West Hollywood: West Hollywood is a super cool place to live, full of nightlife, bars, restaurants and coffee shops (all within walking distance)! Moreover, West Hollywood is right near Runyon Canyon, which is a super popular place to go hiking on a nice day! LA is a huge city with lots to offer. Some may want to live more inland, by the mountains, others by the ocean, so be sure to do lots of research before deciding on a neighborhood to find one that fits your desire.
TIPS FOR AVOIDING TRAFFIC
Traffic can be one of the most frustrating aspects of life in LA. To avoid traffic, there are many other forms of transportation. Some people choose to bike (if the distance isn't too far) via their own personal bicycle or a bike-sharing program. Others may opt to use electric scooter sharing programs like Lime or Bird, which you can find parked in the streets. Otherwise, some choose to use LA public transportation, which is the third biggest transit system in the country. However, public transportation in LA is limited and does not serve all areas equally -- be sure to research LA transit to see if it connects to your area.
PUBLIC TRANSPORTATION COSTS
The LA Metro offers a good monthly deal. A one way fare is $1.75, but you can buy a monthly pass for $100. There are additional discounts on the monthly pass if you are a senior citizen, high schooler or college student. Though it may be tempting to get a car when moving to LA, it's possible to live in the city without one! Many of those who don't have cars get around by using Uber or Lyft. This can save you money in the long term since you don't have to worry about paying for parking, gas or car insurance.
PARKING ISSUES
Parking in many areas of Los Angeles can be a hassle. Though there are generally parking lots available throughout the city, some areas only offer street parking, which can be a challenge! There are exorbitant fees, and towing violations if you do not follow the rules. Whenever you do street parking, be sure to read all of the signs and ask around to see if parking is valid in the area. If there's a meter, be sure to pay the meter!
TEMPERATURE DROPS
Though LA is a sunny place, it can get really cold at night. The city can experience rapid temperature drops during the early mornings and late evenings! So much so, that more than half of the LA population don't own air conditioning or central air in their home. This is important to know when packing for the move. Though you probably won't need a winter parka in LA, you may need to pack some jackets as they can come in handy.
READY TO MOVE?
Though moving can feel like an enormous hassle, there are ways to make the process easier! Spend lots of time doing research on areas in LA so that you can have a better idea of where you want to move once you start the process. Moreover, start decluttering your life. It's much easier to move when you have less stuff to keep track of. Donate old clothes and belongings to nearby thrift stores, or try selling some of it online. Los Angeles is a wonderful place to live, so the move will most certainly be worth it! Reach out to professional Los Angeles movers in your area to get a free quote to better understand the cost of this move. If you are looking to save money on the move, consider renting a U-Haul and doing the job yourself.
LIKE OUR FACEBOOK PAGE FOR MORE GREAT MOVING TIPS: