One in five Americans say they want to live in Los Angeles, California, and we totally understand why. 
LA has a lot to offer, from the beautiful weather year-round and laid back culture to easy access to the entertainment industry, celebrities, and tech startup jobs. 
During our decades of experience as professional movers, Los Angeles has been one of the most popular destinations we've helped people move to. That's why we also know that moving and settling here can be tricky. 
If you've decided to make L.A. your new home, we are here to help. We're sharing a few tried and true tips below to help you land on your feet in the City of Angels!
What You'll Find in This Guide
Tips For Moving To Los Angeles
1. Prepare Your Budget
One of the keys to not just surviving but thriving in Los Angeles is being able to budget and keep up with the cost of living, which is far above the national average.
Although Los Angeles is more affordable than some major cities, like New York, it's still far more expensive than most places in the United States. 
The following are some general numbers you should keep in mind when figuring out how much to save before moving to LA and looking for a place to live in the big city:
Average rent for a one-bedroom apartment: $2,676.92 per month

Average home price: $1,098,874

Average utility costs (electric, gas, water, trash): $178.58 per month

Average gas price: $5.09 per gallon

Average meal at an inexpensive restaurant: $24 per person
Don't forget about moving expenses, either. You'll need to factor in how much LA movers cost and the price of gas if you're driving from your current destination to the city.
2. Choose a Neighborhood That Is Right for You
Another critical factor to consider when figuring out how to move to Los Angeles is which neighborhood you will call home.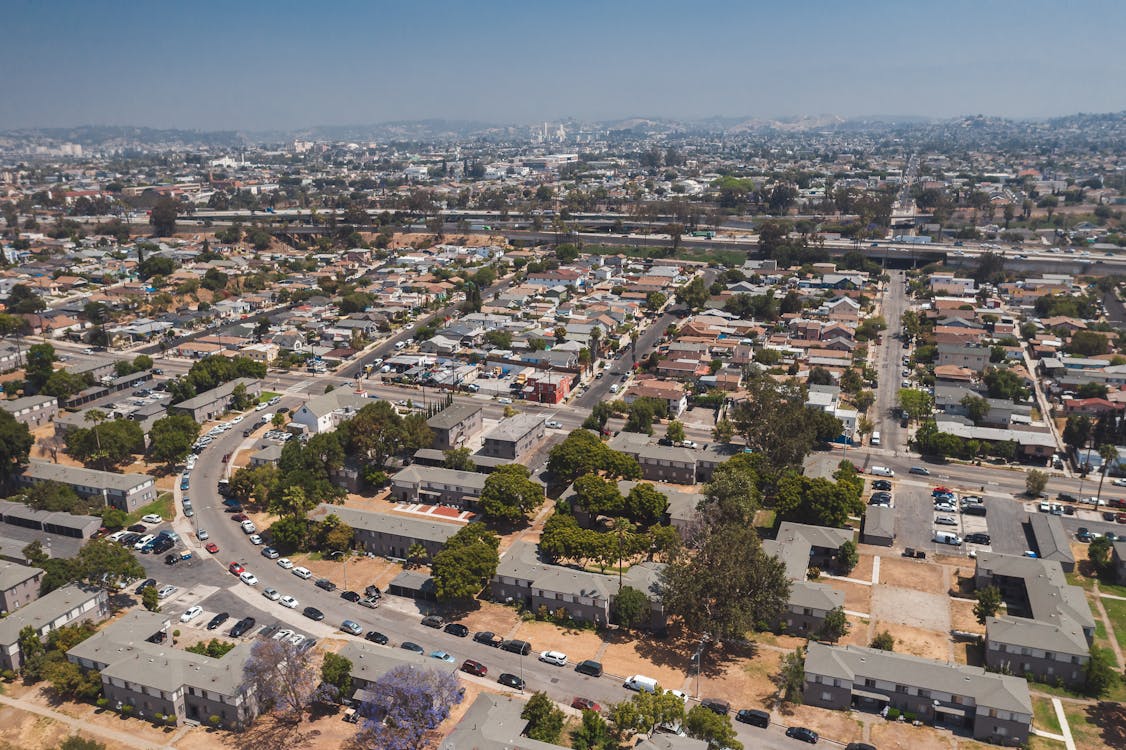 Best Neighborhoods in LA
There are plenty of great neighborhoods to choose from in Los Angeles County. We recommend checking out these options:
Silver Lake
Silver Lake offers both an urban and suburban feel, overlooking the beautiful lake it gets its name from. It's known for its trendy boutiques, indie music scene, and all sorts of eclectic dining. Silver Lake is also considered a hub of L.A. hipster culture. 
West Hollywood
West Hollywood (or WeHo) is also one of L.A.'s trendiest, most vibrant areas. It's home to, among many other things, Santa Monica Boulevard — popular for its abundance of gay bars — and the world-famous Whisky a Go Go. 
Beverly Hills
Beverly Hills (which you've probably heard of) is home to a number of stars, as well as beautiful architecture, luxurious gardens, fountains, palm trees, shopping, dining, and all sorts of high-class fun. 
Echo Park
The hilly, predominantly Hispanic, and increasingly gentrified area of Echo Park is also a diverse, vibrant, high-energy neighborhood that puts you close to Dodger Stadium. It's famous for its laid-back vibe and, among other things, its delicious taco trucks. 
San Fernando Valley
To the north is San Fernando Valley — aka "the Valley." This urbanized upscale spacious terrain is also home to many a star, as well as countless bars, clubs, shops, and some of L.A.'s finest dining (including plenty of taco trucks).  
Culver City
To the west, there's Culver City, which is another unique mix of urban and suburban life. Like Hollywood in its heyday, Culver City is famous for its film and TV production, as well as a uniquely diverse cultural life. 
Santa Monica
Santa Monica — another neighborhood you've probably heard of — is abundant with bars, restaurants, coffee shops, a vibrant art scene, beaches, parks, and, of course, the Santa Monica pier. It's also very walkable (which is not common in L.A.).
Westside
Meanwhile, the Westside is considered a mecca for museums and cultural destinations. Nearby Malibu is a suburban sprawl popular among retirees, but it also has its own unique cultural scene.
South Bay
To the south, overlooking the Pacific Ocean, is the aptly titled South Bay. It's home to the infamous oceanfront mini-city of Long Beach, the dense suburbs of Palos Verdes, and San Pedro, with its beautiful parks, beaches, museums, and international L.A. seaport.
3. Finding a Place to Live
Even if you know which part of Los Angeles you want to move to, finding a place to live that fits your budget and checks all your other boxes can be challenging.
Do you want to be able to participate in the city's vibrant nightlife easily? For example, do you need an apartment with convenient public transportation and LA metro access?
One note on transportation – we've seen hundreds of customers try to move to LA without a car only to buy one within the first few weeks of living here. It's just a really challenging city to navigate without your own wheels. We always let our clients know to keep this in mind when budgeting.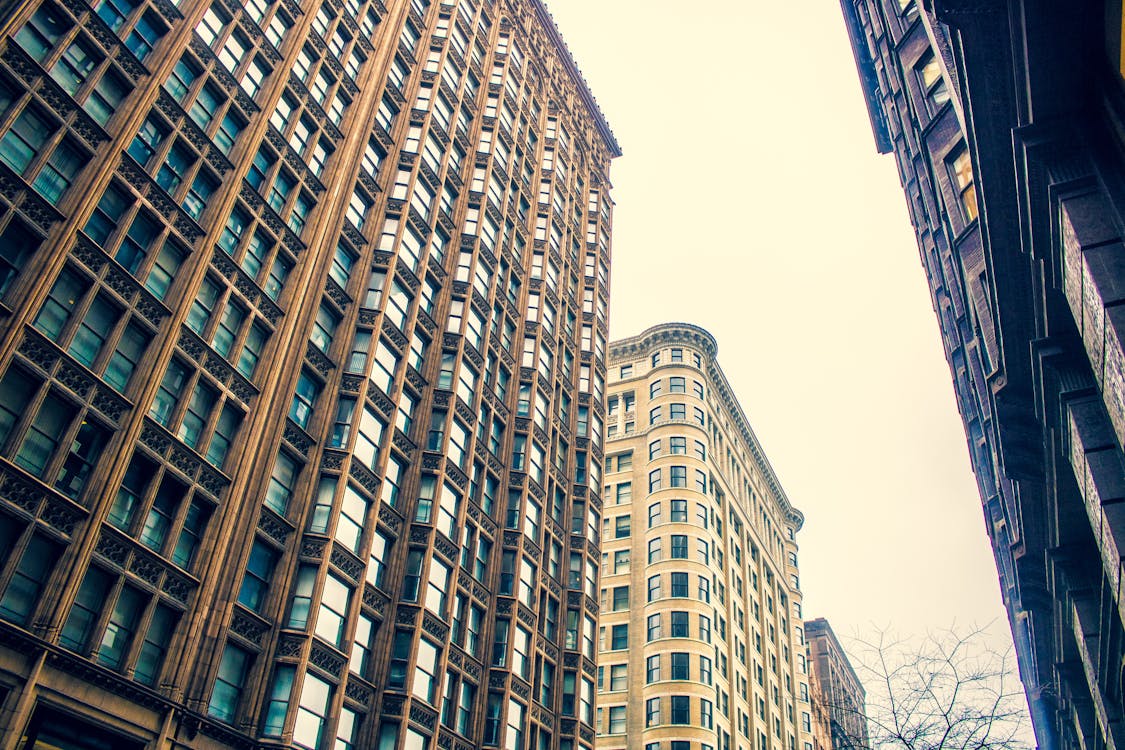 Regardless of your unique needs, these tips and suggestions will help you make a decision:
Best Apps/Resources
Plenty of people, including long-term Angelenos, are in the same boat as you when it comes to finding a place to live. That's why there are plenty of apps and online resources you can use to find a house or apartment, including the following:
Remember to always see a house or apartment in person before agreeing to live there. Taking a tour will allow you to check out the neighborhood, decide if you like the area (for example, is it close enough to downtown LA for you?), and, most importantly, make sure it's safe and comfortable.
Best Time of the Year for Searching
Generally, looking for a place to rent between November and January is best. During the winter, many landlords lower their rental prices because fewer people are moving to the area, meaning you can find a better deal and will likely have more available places to choose from.
Look for a Roommate
Living with roommates is an excellent way to offset the high rental and real estate costs in Los Angeles. In LA, it's important to meet new people and start networking right away, particularly if you're interested in the entertainment business. Apps like those mentioned above often include listings from people looking for roommates. You can also use sites like Spare Room and RoomMatch.
4. Networking is the Key to Finding a Job in LA
Although the job market can be tough in Los Angeles, the city has, luckily, started to bounce back since the pandemic.
LA's entertainment and fashion industries are often hiring for different roles. The medical sector offers many job openings as well, and there are plenty of restaurants, cafes, and bars that always need extra help.
No matter what kind of job you want to find in Los Angeles, it's important to keep in mind the value of networking to find a job fast.
Networking Tips
How do you build your network in LA, especially if you're moving here from far away and haven't made friends yet? Here are some steps we've taken to connect with other professionals in a particular field:
Look for and join networking groups: Plenty of people in the city are trying to do the same thing as you; joining a networking group allows you to meet them and learn about opportunities that wouldn't have been on your radar otherwise.

Visit coworking spaces: Los Angeles offers many coworking spaces where professionals can connect and socialize (as well as get work done). Visiting these places could help you learn about job openings that haven't even been listed yet.

Join online groups: Look for groups on platforms like LinkedIn and Reddit to find employers who are hiring or connect with other job seekers. These groups often post advertisements for in-person meetups as well.
Don't forget to put the word out on social media, too. Let your friends know you're relocating to Los Angeles and looking for work. They might know someone who knows someone who's hiring!
What Salary Do You Need?
A lot of Los Angeles neighborhoods are very upscale. However, the good news is that you don't necessarily need to be making millions to call LA home.
How much do you need to earn to live comfortably in Los Angeles? At a minimum, you'll want to earn around $5,500 a month (or about $66,000 a year) to support yourself in a one-bedroom apartment in LA.
We've based this number on the rule of thumb that you should spend around 30 percent or less of your monthly income on rent. However, Los Angeles residents have a wide range of incomes, and they fluctuate depending on whether you want to live downtown, near Venice Beach, farther from the city, etc.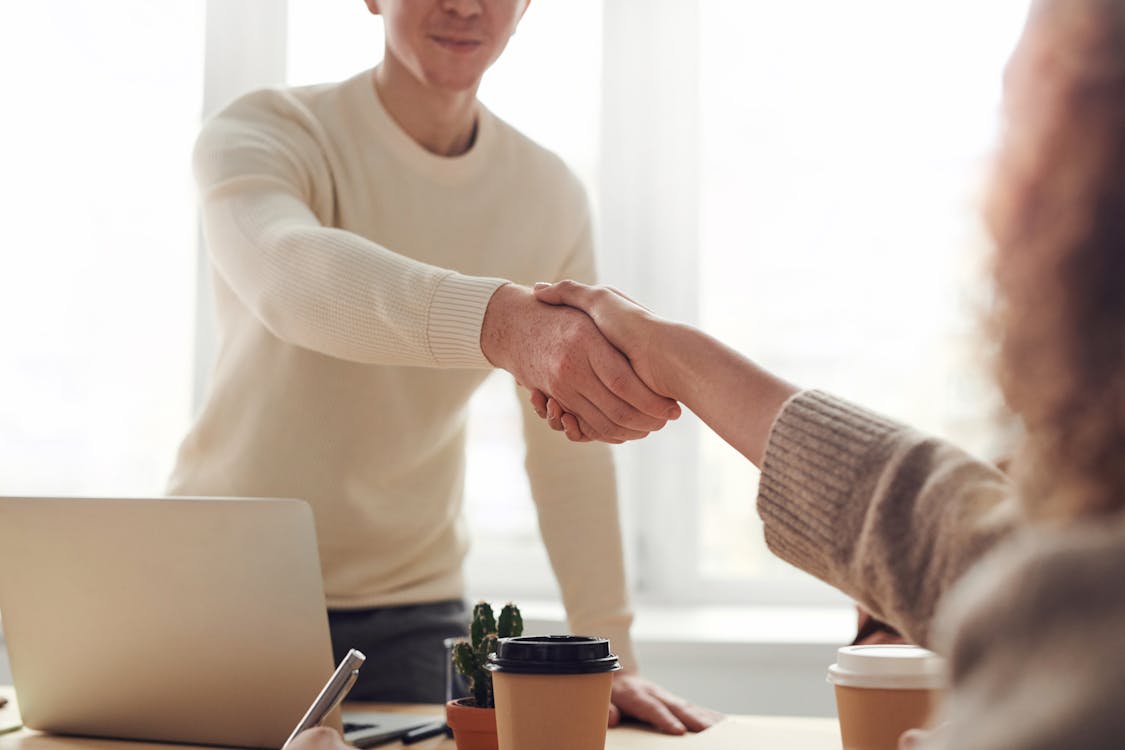 5. Pros and Cons of Moving to LA
Are you still on the fence about moving to Los Angeles? Are you second-guessing your decision after learning about the high rental and gas prices?
Before you decide one way or the other, we've collected some pros and cons to help you out:
Pros
Tons of food and exercise options for people who want to live a healthy lifestyle

Easy access to several beaches, from Zuma Beach to Venice Beach to Redondo Beach.

Lots of outdoor activities, from hiking to the Hollywood Sign to strolling through Runyan Canyon and visiting local farmers' markets like The Grove

Plenty of new people to meet from all over the world
Cons
Smog and air pollution

Lots of traffic, particularly on the freeways

The city is very spread out (it spans over 500 square miles across Southern California), so it can take quite a while to get from place to place (especially with traffic factored in)

Uber and Lyft rides can be costly

Tough job market (really tough if you're moving there to "make it" in entertainment)
Start Planning Your Move to the Los Angeles Area Today
Are you ready to start a new life in Los Angeles? We hope the tips and tricks in this guide will help you budget properly, find a place to live, and find a job.
If you need help packing, transporting, and unloading your belongings, remember to reach out to Oz Moving & Storage in Los Angeles as soon as possible. We have over 30 years of experience and can handle any moving challenge you throw at us.