Making it in Los Angeles is no easy feat. So if you've decided to make L.A. your new home, here are a few more tips to help you land on your feet in the City of Angels.
1. How to Choose Where To Live
L.A. is the definitive big city. It's the largest in California, the second most populous in the country (yep, after NYC), and one of the most populous in the world. Los Angeles county includes a staggering 88 cities with over 400 neighborhoods. 
And covering a landmass of nearly 501.6 square miles (200 more than NYC), L.A. itself is spread out across dozens of unique mini-cities connected by beaches, valleys, and freeways. 
So, choosing where exactly to live in LA depends on what you're looking for: 
- Look at the local schools
- Evaluate your transportation needs
- Consider your budget
- Think about your lifestyle
- Research the safety of the area
- Choose The Best Neighborhoods
2. Best Neighborhoods 
Starting from the east, there's the urban density of  Downtown L.A. (or DTLA), famous for its skyscrapers, bars, restaurants, first-class shopping, and diverse nightlife. Although hectic at times, it's one of the most popular places to call home for local professionals and newcomers alike.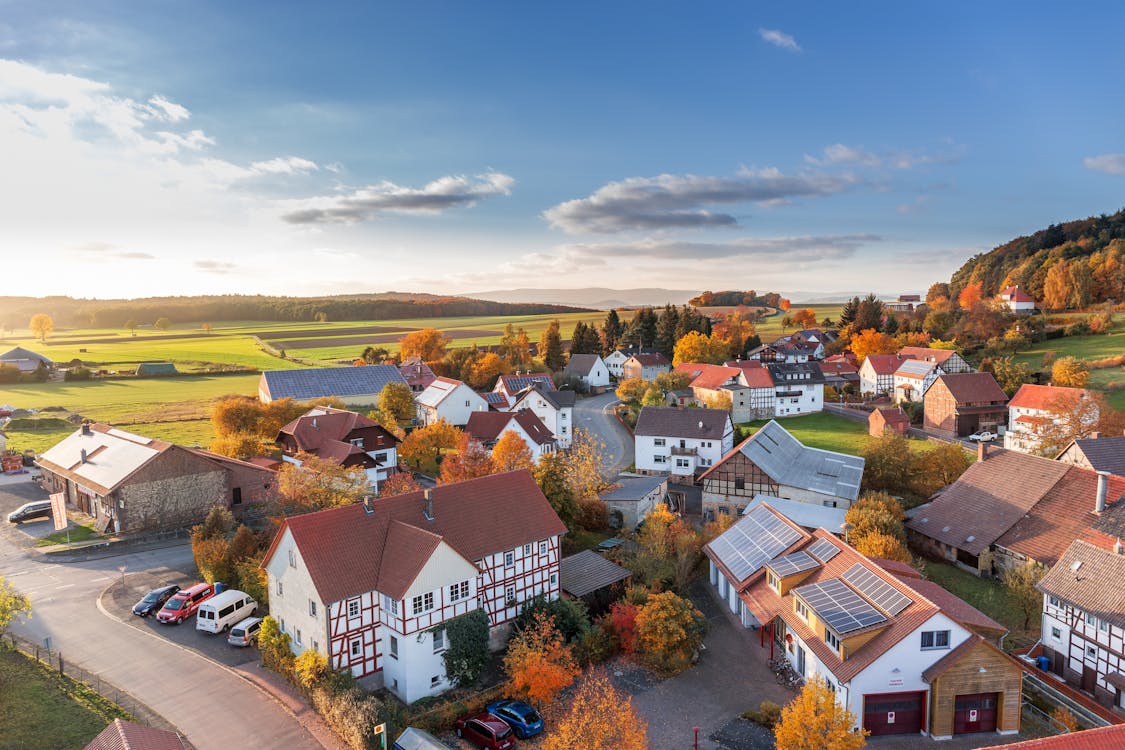 Silver Lake
Meanwhile, nearby Silver Lake offers both an urban and suburban feel, overlooking the beautiful lake it gets its name from. It's known for its trendy boutiques, indie music scene, and all sorts of eclectic dining. Silver Lake is also considered a hub of L.A. hipster culture. 
West Hollywood
West Hollywood (or WeHo) is also one of L.A.'s trendiest, most vibrant areas. It's home to, among many other things, Santa Monica Boulevard — popular for its abundance of gay bars — and the world-famous Whisky a Go Go. 
Beverly Hills
Beverly Hills (which you've probably heard of)  is home to a number of stars, as well as beautiful architecture, luxurious gardens, fountains, palm trees, shopping, dining, and all sorts of high-class fun. 
Echo Park
And the hilly, predominantly Hispanic, and increasingly gentrified area of Echo Park is also a diverse, vibrant, high-energy neighborhood. It's famous for its laid-back vibe and, among other things, its delicious taco trucks. 
San Fernando Valley
To the north is San Fernando Valley — aka "the Valley." This urbanized upscale spacious terrain is also home to many a star, as well as countless bars, clubs, shops, and some of L.A.'s finest dining (including plenty of taco trucks too).  
Culver City
To the west, there's Culver City, which is another unique mix of urban and suburban life. Like Hollywood in its heyday, Culver City is famous for its film and TV production, as well as a uniquely diverse cultural life. 
Santa Monica
Santa Monica — which you've also probably heard of — is abundant with bars, restaurants, coffee shops, a vibrant art scene, beaches, parks, and walkability (which is not common in L.A.). 
Westside
Meanwhile, the Westside is considered a mecca for museums and cultural destinations. While nearby Malibu is a suburban sprawl popular among retirees but also with a unique cultural scene.
South Bay
And to the south, overlooking the Pacific Ocean, is the aptly titled South Bay. It's home to the infamous oceanfront mini-city of Long Beach, the dense suburbs of Palos Verdes, and San Pedro with its beautiful parks, beaches, museums, and international L.A. seaport.
All of the above neighborhoods offer plenty of options to fit almost any lifestyle. You can hit The Grove in Melrose (just south of West Hollywood) for some first-class shopping and the city's finest farmers' markets. Or head to Venice beach for some surf and sun. Or get a hike in at Runyon Canyon in the Santa Monica Mountains, check out the Santa Monica Pier for some family-friendly fun, and/or hit L.A.s many downtowns for some culture, shopping, and nightlife (and tacos). Ultimately, the neighborhood you choose will depend on a number of factors. Among them — your particular lifestyle. And, of course, your budget. 
3. Cost of Living 
L.A. is one of the most expensive cities in the world. And while the cost of living is 24% less expensive than in NYC (and 8% less than in San Francisco), it's still 50% higher than the national average. Moreover, California has some of the country's highest taxes, which is something to consider when planning your move.
Rent is also steep - around $2,800 per month

Monthly bills average around $200. 

Monthly groceries for 1 person can average from $300 to $800, depending on lifestyle. 

A glass of fine California wine averages around $12

A beer at the bar — around $8

A meal at an inexpensive restaurant is around $20 per person

Meanwhile, an annual gym membership can range from $300 to $700.
To sum up — to get by comfortably solo, you'll need at least $1,000, and that's after rent. So if you're on a budget, it's probably best to check how much to save before moving to LA.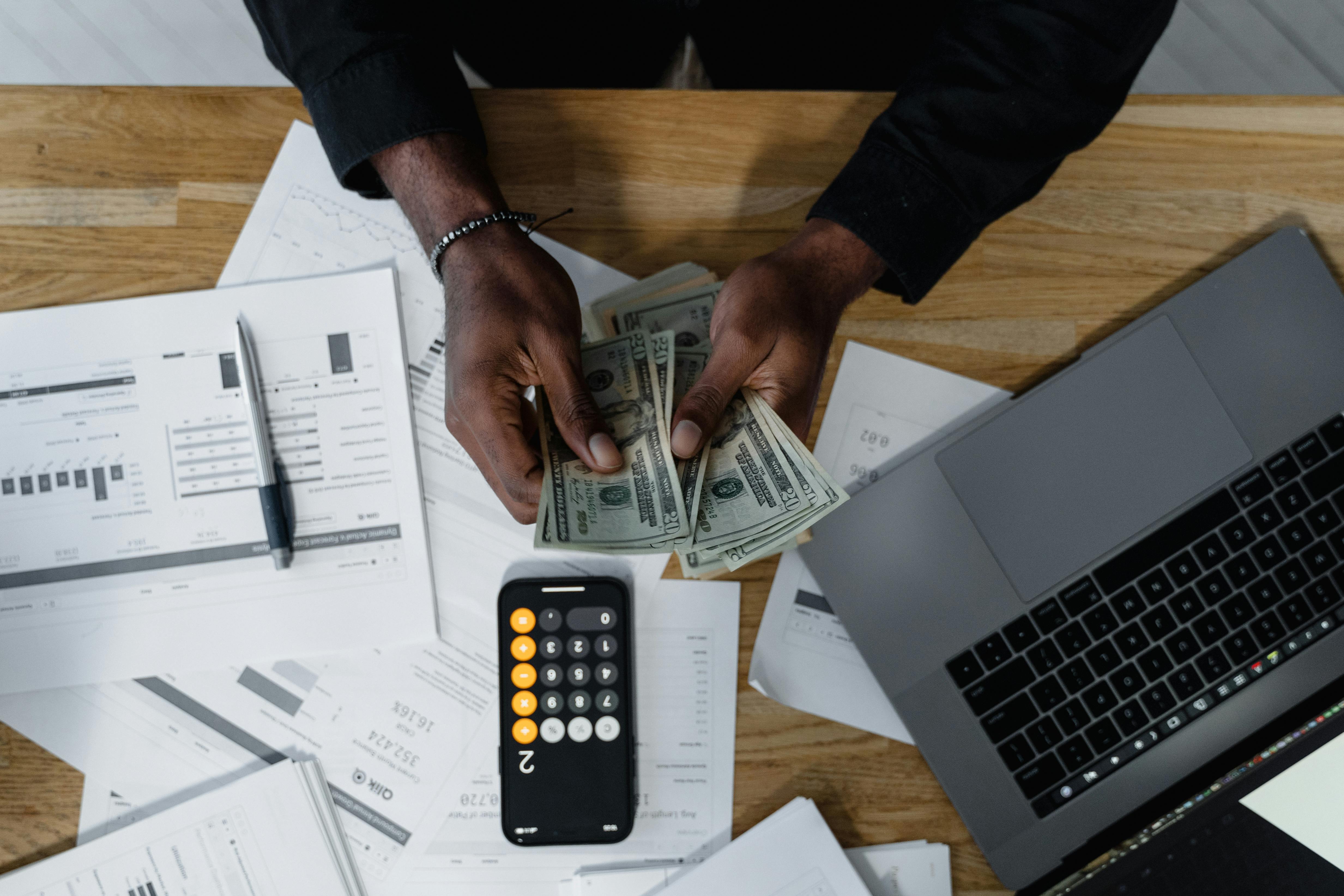 4. Finding a Job in LA
Luckily, L.A. has bounced back since the pandemic. The unemployment rate has been steadily decreasing. L.A.'s entertainment and fashion industries are always hiring. Tech startups, aerospace and bioscience companies, and the medical sector are also on the rise. And since L.A. is one of the most popular destinations on Earth, there are also plenty of career opportunities in service and tourism.
Various apps and sites like LinkedIn, Monster, and Indeed are common go-tos for work. Social media can be a great resource too. And, of course, word-of-mouth and networking go a long way in L.A. 
What Salary do You Need
You want to earn around $5,500 a month (or around $66,000 a year) to live comfortably in a one-bedroom apartment in L.A. That's based on the universal rule of thumb of spending 30% or less of your monthly income on rent. But L. A. is a city with a diverse array of income. In fact, the average monthly salary of an Angeleno is around $4,500. In other words, while a lot of L.A. neighborhoods are very upscale, you don't necessarily need to be making millions to call L.A. home.
5. Finding an apartment 
63% of Angelenos rent. And according to zillow.com, nearly half of all working-age adults live with roommates. So finding a place is tricky, but not impossible. Sites like Westside Rentals, TheRentalGirl, Apartments.com, Rent.com, Zumper, and Craigslist can help. But networking and keeping their ear to the ground is how most Angelenos tend to find their new home. 
Average Housing costs
To buy a home in L.A., you will need close to a million dollars (exact prices circle around $946,697, according to rentcafe.com). Meanwhile, the average monthly rent is around $2,800. 
A one-bedroom apartment can go for anywhere between $1,800-3,500, and a three-bedroom can be upwards of $4,000. But the prices obviously vary depending on a number of factors, the location being the primary one. 
6. Transportation 
It's common knowledge that L.A. is easier with a car. Then again, L.A. is infamous for its traffic. And parking can be a nightmare. So bikes, scooters, skateboards, skates, and apps like lyft and uber are, therefore, L.A. staples. And, fortunately, the LA public transportation is wide-ranging and efficient. But keep in mind that if you move to Los Angeles, using public transit requires living in the zones where it exists. 
So pay the city a visit and get to know first-hand the LA metro, freeways, and streets, as well as its beaches, valleys, and countless unique neighborhoods. Then see what part of the City of Angels speaks to you and your lifestyle most.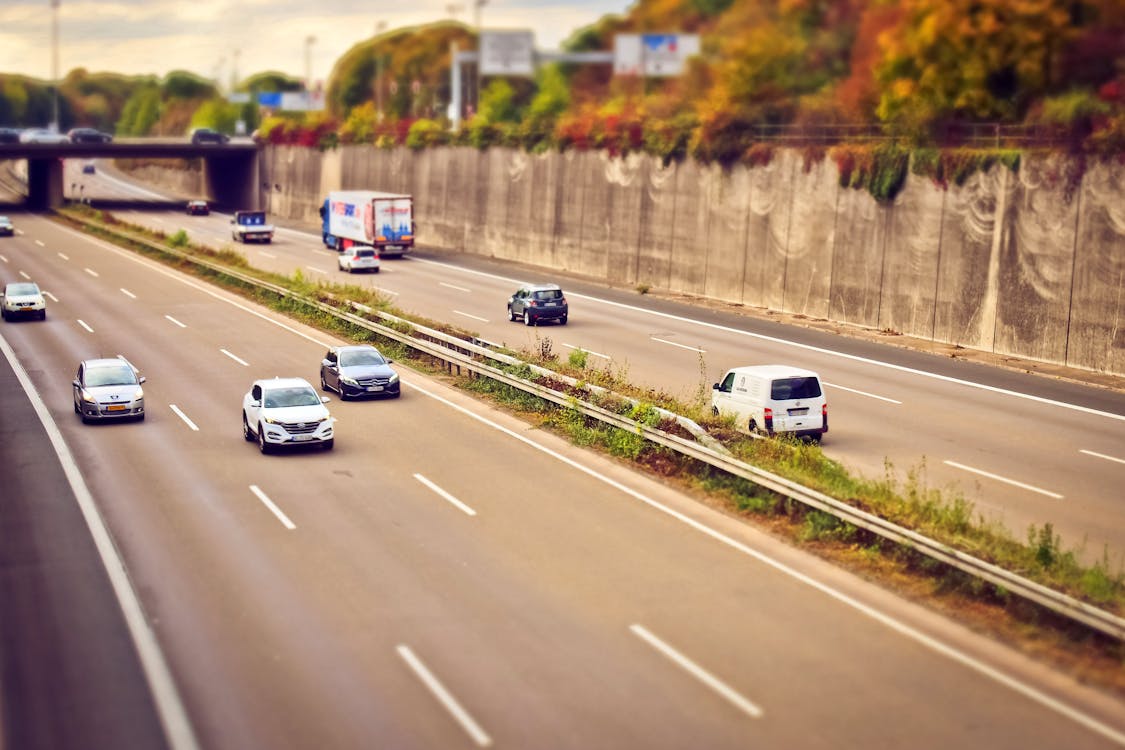 Why People Choose LA as Their Home
The City of Los Angeles is one of the most popular destinations on the planet, drawing in hundreds of thousands of people from all walks of life on a daily basis. It's an international cultural hub for music, fashion, and the entertainment industry. It's home to both the Hollywood sign and Hollywood itself, the L.A. Dodgers, and — among many, many other things — the first instance of accurately measuring the speed of light. And with a diverse population of nearly 4 million people, The City of Angels has a rich, vibrant history, some of the world's best cuisines, bars, museums, and nightlife, and an overall unique and unforgettable vibe all its own. Considered the commercial, financial, and cultural center of Southern California, L.A. also has the third-largest startup ecosystem in the nation (behind the Bay Area and NYC) — which means plenty of job opportunities.
But L.A.'s also home to roughly 75,000 palm trees, hundreds of beaches, mountains, desert landscapes, and green spaces. And this makes it a unique blend of modern megalopolis hustle and bustle and the peace and serenity of mother nature, which gives it an edge over concrete jungles like NYC. It's also basically summer all year round, with temperatures rarely dropping below 50 (and that's at night, in December). Plus it's almost always sunny. 
In other words, there are plenty of reasons one would want to move to L.A. In fact, the city has been seeing an increase in transplants from all over the country in recent years — especially from NYC, since the pandemic.
LIKE OUR FACEBOOK PAGE FOR MORE GREAT MOVING TIPS: Oz Moving & Storage