Los Angeles is a bustling and sprawling city full of many neighborhoods that are distinct from one another. Offering both urban apartment living and suburban style homes, moving in or around LA can mean a few different things. As the largest city on the West Coast, there are a number of things you should know before planning a move in LA.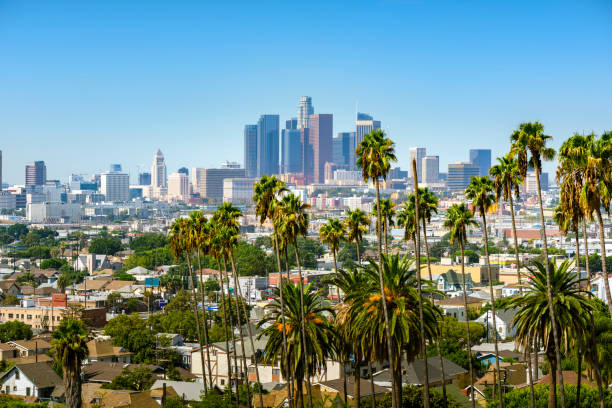 Things You Need to Know Before Moving within Los Angeles
The City of Los Angeles encompasses over 500 Square miles. Within that area, you'll find a bunch of notable places like The Hollywood Sign, Griffith Park Observatory, Beverly Hills, The Santa Monica Mountains, Rodeo Drive and Venice Beach. 
Southern California is known for its year-round sun, large freeways, a bustling entertainment industry and gorgeous beaches. And the Los Angeles area is one of the most attractive relocation destinations in Southern California. Many people flock to LA for a number of reasons. LA offers a wealth of nature, farmer's markets, shopping centers, startup hubs and hiking trails. Plenty of Angelenos move out to LA for job opportunities that they can't get elsewhere. Other Angelenos move out to LA to escape the frigid cold of the East Coast. 
However, because LA is so spread out, it is important to find the right neighborhood for your lifestyle before you move. Many neighborhoods in LA are not walkable and the LA metro is far less extensive than other big cities subway systems like (New York or Chicago). Because public transportation is not reliable, many use rideshare apps like Lyft and Uber to get around, in addition to personal cars. Those who live in more walkable areas or near boardwalks can rely on scooters, skateboards and bikes to get around. The areas that are more walkable include West Hollywood, Echo Park, Downtown LA, Marina Del Rey, Venice Beach, Long Beach, SIlver Lake and Los Feliz. 
Meanwhile, some of the less urban locales are more geared towards family living and 3 car garages. Think: San Fernando Valley, Calabasas and the Hollywood Hills. Areas located within Los Angeles County are still considered LA even if they feel like an entire city of their own. For instance, Malibu is still located in LA county though it feels like an entirely distinct place.  
How much does it cost to move in LA?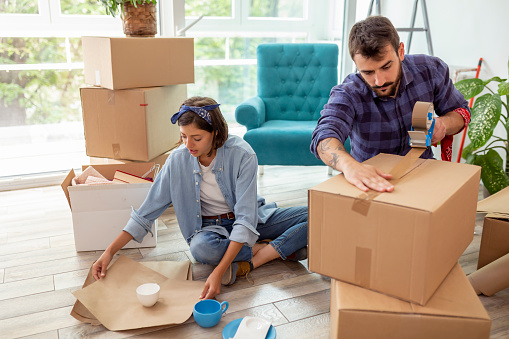 Moving within LA can cost you anywhere from the price of a U-Haul rental (several hundred) to upwards of a thousand dollars, depending on whether you go the D.I.Y or full service route. 
With U-Haul, you typically pay per mile in addition to fuel costs. Therefore, a local move will inevitably be cheaper. If you are on a budget, be sure to map out the most efficient route beforehand and avoid rush hour. 
When hiring professional LA movers, you will receive an estimate that is based on a number of factors including the volume of your belongings, the square footage of your apartment, and the time that it takes for the movers to complete your move. A larger home evidently takes more time. While some companies charge a flat rate, others will charge by the hour. Below is a preliminary list to help you estimate local full service moving costs in LA: 
Studio Apartment: $395+

1-Bedroom Apartment: $495+

2-Bedroom Apartment: $995+

3-Bedroom House: $1,595+ 
Remember, you'll also need to pay for moving supplies like boxes, packing tape, peanuts and so forth. Professional movers also offer a number of additional services like packing, unpacking, storage and furniture assembly. All of these will contribute to the cost of the move. Moreover, when hiring movers, you are often expected to leave 15-20% gratuity. 
How to save money on your move within LA
Those who have relocated to LA already know that LA is expensive! The cost of living in LA is higher than the national average which means that Angelenos pay a higher premium for rent, real estate, groceries, utilities and gas. According to Payscale, life in LA is 43% higher than the national average. In that same vein, moving and storage services will also be more expensive than in other destinations across the country. 
The good news is that there are a number of ways to make your move to LA more affordable. For instance, you can try downsizing your belongings so that you have less to move. Go through your clothes, furniture, and technology and see what you can get rid of/sell. But getting rid of things can be challenging, especially big ones. That's why we wrote a guide on getting rid of furniture (and other stuff!) in LA.

If you are hiring a U-Haul, try to avoid moving on the weekend to score a better price. If you are hiring movers, try to avoid moving during the peak season (May-September) and see if you can get a better deal. Typically, you'll be able to save additional money if you try not to move during the first or last of the month, when leases end. 
If you do not want to hire a full-service moving company, consider hiring individual movers by the hour to help with specific tasks like packing/unpacking, furniture assembly, loading/unloading the truck. You can obviously ask friends to help you out, but in case that doesn't work out, look online to get some extra hands on deck. You can find movers on craigslist or taskrabbit for around $40-70 an hour that can help you out. 
Packing materials can be an unnecessary expense. Save money on packing materials by recycling old boxes and wrapping your items in clothes, rags and curtains. 
While LA is an expensive place, there are still neighborhoods where you can find more affordable rent. Check Zillow and cap your max budget to see what's available in your price range. You can also potentially sublet from a friend who has a good deal. Another obvious way to save money is to live with roommates. You can search in Facebook groups, or on craigslist, or through apps like Roomi or Roomster to be matched with compatible roommates. Or you can ask around and see if anyone in your network needs a roommate.  
Finally, make sure to take all necessary steps to get your security deposit back upon moving out of your current place. Fill in any holes you've made in the walls; repaint any scuff marks and if you can, hire a professional cleaning service. Though a cleaning service may seem like an annoying expense, getting your entire deposit back is more than worth it. 
Remember: The LA Rental Market is HOT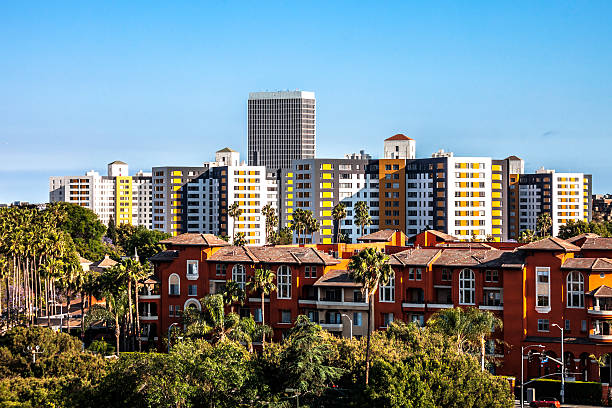 The LA Rental & Real Estate Market is highly competitive which means that you should prepare all of your documents before you start the apartment search. You don't want to miss out on a place because you didn't have proof of income ready. Typically, you'll be required to submit a tax return (or proof that you make 40x rent) and your credit score, information about your place of employment and details about current or past landlords. You'll also need to pay your security deposit upon move in, so be sure to have additional cash lying around.  
You won't be the only person applying for a place so be prepared and look for back-ups if you get rejected from your dream spot. 
LIKE OUR FACEBOOK PAGE FOR MORE GREAT MOVING TIPS: