While Los Angeles is not the official capital of California (that's Sacramento), it is definitely one of its most famous and vibrant cities. One of the reasons is because its diversity offers countless neighborhoods to fit almost any lifestyle. You can choose to either live minutes from the beach or amidst the hustle and bustle of downtown. Or you can rest your head closer to the Hollywood Hills, Beverly Hills, or the lesser known but very pleasant Woodland Hills. Or you might choose the quieter natural greenery of the outskirts. The variance in lifestyles and the overall ever-changing character of LA mean that there are always plenty of new areas for Angelenos to explore. So it's not at all uncommon to move from one area of the city to another. Depending on where you want your new home to be, moving in Los Angeles can be tricky. Fortunately, LA is the fourth sunniest city in the country — so wherever you go there will be sunshine. But, how much do movers in Los Angeles cost?
Factors That Affect The Moving Cost in Los Angeles
Moving and storage costs in LA vary as much as the lifestyles do, and these costs typically reflect the general cost of living in any given area. LA is an expensive city, which means that moving and storage prices may be higher than in other parts of the country. LA is also a big city. Depending on the location of your old and new place, plus its size and the amount of stuff you have, you'll have to factor in a number of things. Time constraints, hiring professional movers, packing services, procuring packing materials (boxes, tape, packing peanuts, bubble wrap, etc.), snacks and/or beer for friends and family if they choose to help, and so on — all this will contribute to your total cost. 
So before you set a moving date, do some homework. Research online, maybe consult a moving cost calculator, and make sure to reach out to Oz Moving and Storage Los Angeles who will help you better understand the estimated cost of your local or long-distance move. Get a moving quote, and then start planning your total moving budget accordingly.
Average Costs By Apartment/House Size
The cost of your move also largely depends on the size of your place, as well as the amount of your belongings. For example, if you are moving from a humbly furnished studio apartment, you'll likely be spending less on your move than if you are moving from a 2- or 3-bedroom apartment. A 3-bedroom apartment is likely to have less stuff than a 3-bedroom home with an attic and a garage, and so on.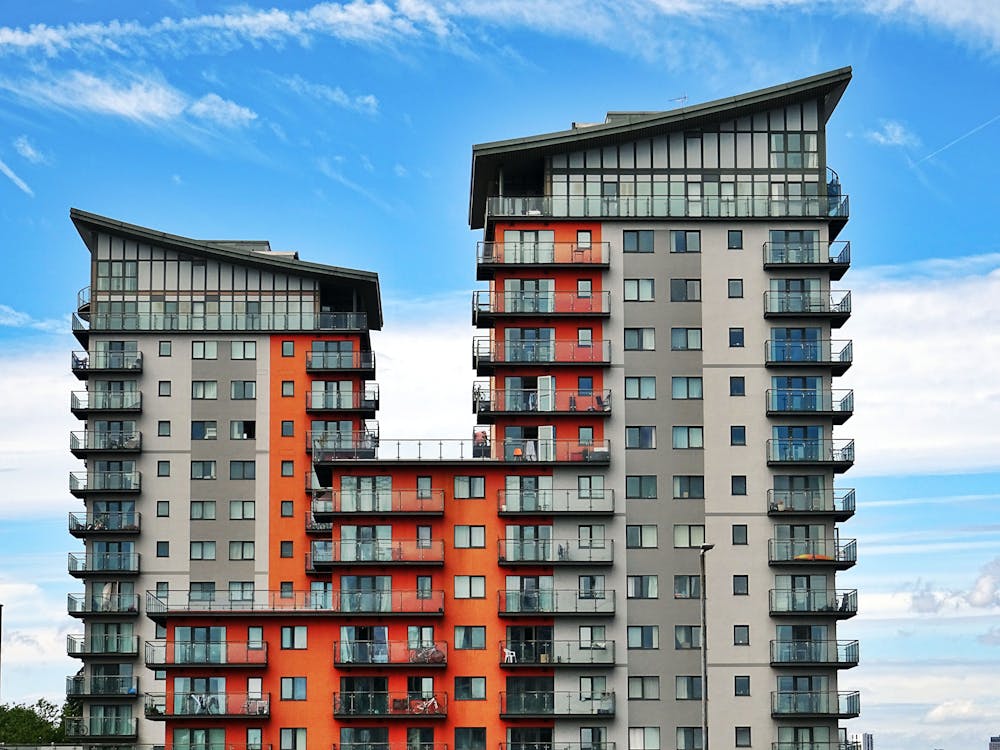 Below are some common moving cost estimates of local moves within Los Angeles (again note that these prices may vary according to the size and distance of your move, and the other factors listed above):
Studio Apartment: $395+
1-Bedroom Apartment: $495+
2-Bedroom Apartment: $995+
3-Bedroom House: $1,595+ 
However, you should reach out to a local moving company and request a free quote to better understand the costs of the move. And since there are many variables that can add to the cost of your move, it is better to have local movers conduct an in-person (or virtual) estimate. You can then factor in your overall budget and take it from there. 
Average Storage Costs By Apartment House Size
Storage is a great option if you're looking to free up some space or need a place to hold your items in between moves. Storage units in Los Angeles typically start at $80 per month for a small unit (5'x'5), and prices go up as the size of the storage unit increases. A storage unit of 5'x5' is the size of an average closet, by the way. 
A medium size storage unit (5'x'15) will run you around $115 a month, but this sized unit can typically fit the contents of a 1-bedroom apartment or home.
A larger storage unit (10'x'10) will cost around $150 per month. This size unit can fit the contents of a 2-bedroom apartment or home.
Be sure to contact the professionals to decide which unit will fit your needs, and to learn about exact pricing, as these prices are aggregated and may not reflect the storage costs at your nearest facility. And visit the storage unit to see for yourself whether it's a good fit for you and your stuff.  
Different Rate Types When Hiring Full-Service Movers
When hiring movers, there are several options that will affect the price of your move. A full-service move will likely be the most expensive option. But a full-service move includes truck rental, the pick-up of your belongings (and the loading of boxes), and the drop-off and unloading of your belongings at your new home and/or storage unit. In other words, if packing and heavy-lifting are not really you're thing, this is probably your best option. With a full-service move, you can basically just sit back, enjoy the ride, and rest assured that your stuff is in good hands.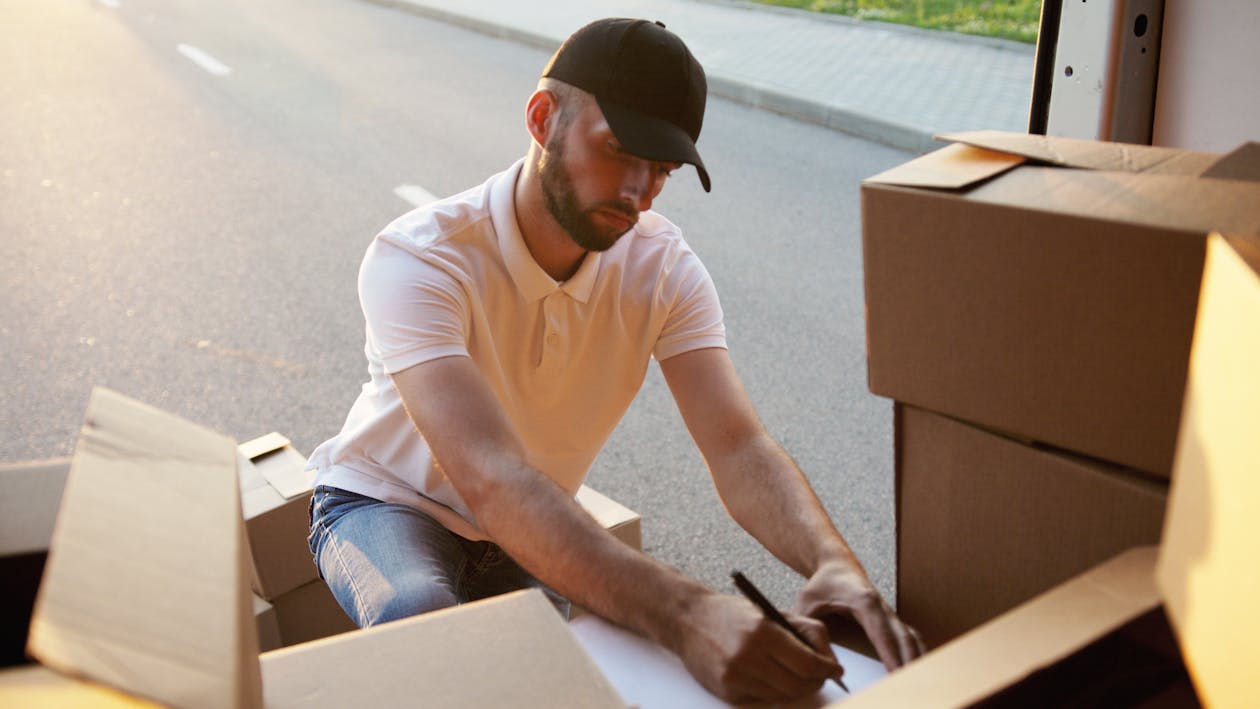 BY THE HOUR 
Often, moving companies will estimate the cost of your move based on an hourly rate. The hourly rate is typically around $150 (for 3 movers) per hour. This type of rate tends to be more common for local moving jobs rather than for long-distance moving. The by-the-hour rates will provide you with an estimate of how much the job will cost. The by-the-hour rates will estimate the cost based on the volume of your move, the distance, and the estimated time it will take movers to do their job. 
By-the-hour rates are particularly useful if you need to hire movers to relocate a few specialty items but do not need full moving services. Such items might be things like pianos, bed frames, pool tables, pools, hefty things requiring special disassembly, and so on. Otherwise, the by-the-hour rates are intended to help you understand the cost of a full-day move, which should take anywhere from 4-8 hours (given that nothing goes wrong along the way). 
Note that it is possible that the actual job may cost more than the provided estimate. Lack of accessibility, building issues (such as stairs versus elevator, for example), traffic, and other unaccepted hiccups that could cause difficulties and/or delays all might add to the overall cost. So make sure you have a game plan, and that most of your stuff is as ready to go as possible.
FLAT RATE
It is more common to receive a flat rate price when hiring long-distance movers. Whether you're staying relatively close to LA or moving cross country, a moving company will provide you with a flat rate for the cost of the move. This is an estimate of the total price of the job — from packing the moving truck at your point of origin to unloading your belongings at your new home. 
A long-distance move can be time-consuming and logistically trickier than a short-distance one. So a flat rate may make more sense than a by-the-hour one depending on how far you're going. Factor in the distance, do some math, and go from there.
ADDITIONAL SERVICES
These services can range from providing packing supplies and materials to the moving of artwork and other delicate items (including custom crate building for bigger items) to the assembly and disassembly of furniture. Maybe you need some carpet and/or window cleaning done, or some carpentry repair and/or restoration work. Or maybe you'd like the services of a professional electrician to help with the wiring and installation of your TV, stereo, etc. at your new place. Whatever the case, be sure to look into the additional services options you have. These can help guarantee that you've covered all your bases and ensured a smooth and painless transition for you and all your belongings, from beginning to end.
READY TO MOVE?
To sum up. Moving within the city of Angels can be a challenge, and there are many things to consider. In terms of costs, you're looking at anywhere from $150 to $2,000 for a full move, and upwards of $80-a-month when it comes to storage. The total costs will depend on the distance between your current home and your new one, what you want to bring with you, how much help you're choosing to enlist, and a number of other factors. To ensure a safe and efficient moving experience, be sure to do loads of research on the best movers and best prices in your area. Plan ahead and don't hesitate to call local movers in your area and ask for a free estimate. And good luck.