Getting rid of clutter can eliminate, on average, 40 percent of your regular housework. It can also make moving to a new house much more manageable. 
A big move is the perfect time to toss, sell, or donate unwanted items or ones you no longer need. However, if it's been a while since you decluttered, you might be overwhelmed or unsure where to start. 
Do you need help decluttering before moving? If so, this guide is for you. Find a collection of practical tips and tricks below.
Reasons Why You Should Declutter and Organize Before Moving
Why take a lot of stuff you don't want or need when moving house?
Instead of packing up the entire home and holding on to items that will just take up space and never be used, get rid of them and enjoy a fresh start (and a shorter unpacking process) in your new place.
Here are some additional reasons to declutter and get organized before you move:
Save Time and Energy
Packing less stuff is one of the easiest ways to save time during a move. The less you have to pack, move into your new place, and unpack, the less time and energy you spend (and the more you have left over for other things). 
Save Money
Pre-move decluttering can also lower your moving costs. You won't have to spend as much on supplies, for example, nor will you have to pay as much to load, transport, and unload your belongings.  
Make Extra Cash
Selling unwanted items before moving also allows you to make some extra cash, too. Moving is expensive, and everyone could use additional money in their bank account during this process, right?
How to Get Started Decluttering Before Moving
If you're interested in downsizing and pre-move decluttering before arriving in your new space, be sure to give yourself enough time.
Don't wait until the last minute to tackle this kind of project. Start early to minimize your stress.
How can you get started? Begin with these steps as you plan to move:
Assess Your Belongings
Take a tour of your house and start making a list of items you don't want to take with you. Consider this the brainstorming stage. You don't have to start ripping things off the shelves just yet, but begin considering what will stay and what will go.
Create a Decluttering Plan
Next, create a plan for the following weeks or months. Assign yourself a deadline for decluttering each room of your house. Start researching places where you can donate, dispose of, and resell old items, too.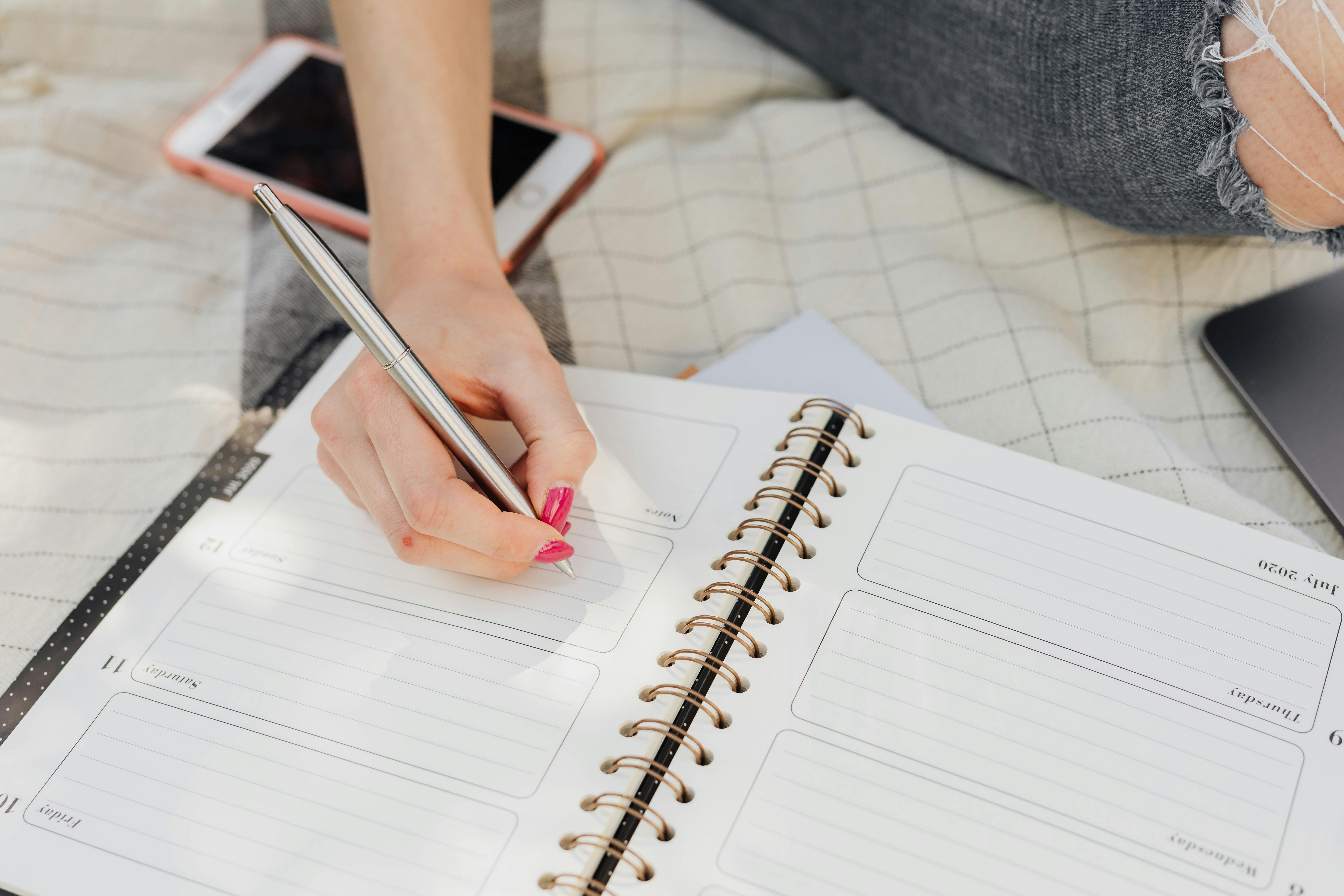 Top Practical Decluttering Tips
To ensure you get rid of items you no longer want or need and don't hang onto things that will just take up space in your closet or basement, ask yourself the following questions while decluttering:
Do I love this item?

Do I use this item? If so, when did I last use it?

Will I use this item in my new home?

Do I have more than one of these items? 

Do I have another item that can serve the same purpose?

Could I borrow/rent this item the next time I need it?

Would I rebuy this item?

Did I forget I owned this item?

Will I repair this broken item?
If the answer to these questions is "yes," you can likely hold onto the item without any regrets. Otherwise, it's probably time to let it go. 
Organizing Strategies
It's also essential to organize the items you're getting rid of and those that remain. Here are a couple of simple strategies you can use to stay organized:
Make Lots of Lists
Make lists of what you're selling or donating. Remember that doing this for donations is imperative to ensure you make the correct deductions when you file your taxes. 
Do One Thing at a Time
Try to complete your decluttering before you start packing for your move, too. That way, you won't have to worry about multitasking and accidentally packing something you meant to donate (or vice versa).
Sort Items by Category
First, create piles for items that will be sold, donated, or disposed of. Then, organize what's within those piles.
For example, you might make a pile of shirts you want to donate, shoes you wish to donate, etc. You could also further separate those into piles of short-sleeved shirts, long-sleeved shirts, etc.
Top Tips for Room-By-Room Decluttering and Organizing Before Moving
One way to stay organized while decluttering and preparing to move is to work room by room. Use these helpful tips to evaluate each room in your house and make the process of eliminating unnecessary items stress-free.
Kitchen
To prepare the kitchenware for moving, get rid of anything that is past its expiration date. Overused items (i.e., in bad shape) or underused (meaning you rarely touch them) should go, too.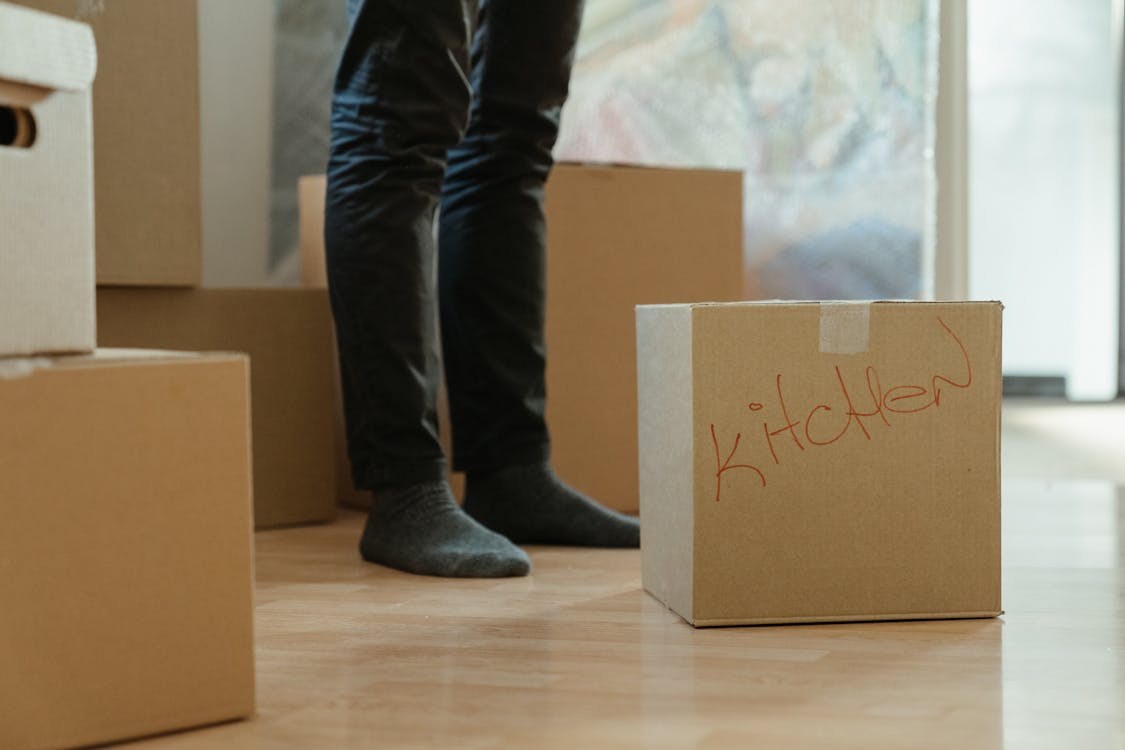 Bedroom
When decluttering your bedroom, start with the closet.
Get rid of clothing you no longer wear, that no longer fits, or is full of holes, covered in stains, or unraveling at the seams. The same goes for bed linens and blankets.
Don't forget to go through your jewelry and shoe collections as well.  
Living Room
Leave behind old furniture that you think won't fit in your new home or is in less-than-ideal condition. If you have old electronics that you want to replace, don't bother bringing them with you. Sell or donate them before you leave.
Bathroom
Toss out expired toiletries, so you can easily pack what's left. Get rid of old towels, bathmats, and your toilet plunger and brush (buy new ones when you reach your final destination).
Garage and Storage Spaces
The garage, basement, and other storage areas are often the hardest to declutter, but they're also some of the most important ones to address.
Consider leaving appliances like the washer and dryer behind, as they're difficult to move and might not fit in your new place (or be needed, depending on where you're headed).
If you have fitness equipment, old tools, or decorations you rarely use, it's probably best to leave them behind, sell, or donate them.
Donating, Selling, Or Discarding Unwanted Items
What should you do with everything you collect during the decluttering process? 
Take items that are broken or severely damaged and throw them away. You can even hire professionals to get rid of stuff and dispose of it for you.
If you have items in good condition, consider donating them to a local thrift store or selling them in a garage sale or through online classified ads like Craigslist. 
Sidenote: We recommend hosting a garage sale only if you have plenty of time between the sale date and your move. Don't create an extra hassle for yourself. 
Wait to donate, sell, or discard unwanted items until you've decluttered every room. That will save you from making multiple trips or hosting numerous sales.
Packing Efficiently
Nobody wants to spend more time packing than they have to -- that's why decluttering is so important.
Decluttering eliminates unwanted or unneeded items. That way, you have less to load into the back of a moving truck.
Here are some tips that can help you make the decluttering and packing process more efficient:
Gather Moving Supplies First: Collect plenty of moving boxes, bubble wrap, tape, etc., so you don't have to stop halfway through to get more.

Start with Out of Season Items: Pack holiday decorations and other out-of-season items you won't need until you've moved into your new place.

Don't Pack Clothes in Boxes: Use the drawers from dressers as storage containers, and keep hanging clothes on hangers (and cover them with trash bags for protection).
Like decluttering and organizing, it also helps to pack one room at a time. That way, you can enjoy a sense of completion and will feel more organized.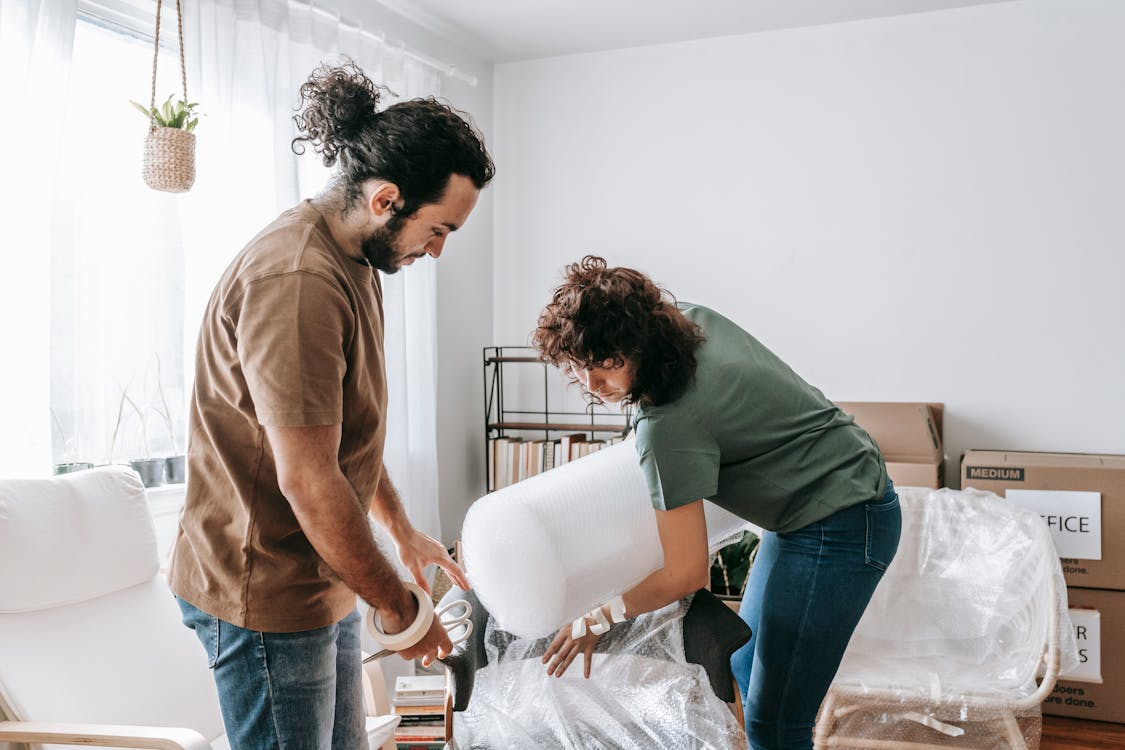 Finalizing the Decluttering Process
Once you've gone through each room and decided what you want to sell, donate, recycle, or throw away, it's time to move on and finalize the decluttering process.
Finalization, in your case, might include the following steps:
Taking inventory of what you're selling, donating, and throwing away so you don't waste time in the future trying to track something down that you no longer own

Scheduling a garage sale or listing items for sale online

Taking bags or boxes of items to local thrift stores or donation centers (or arranging for employees to come and pick them up from your home)

Transporting bags to the dump or scheduling a trash pickup service to take them away

Packing leftovers (especially sentimental items) and carefully labeling their boxes
Before you finish donating, selling, or throwing things out, walk through your house one last time. That allows you to identify any remaining items you don't want to take with you.
How Early Should I Start Decluttering Before My Move?
Generally, the earlier you start decluttering, the better.
Try to begin at least a few months before your scheduled moving date. That way, you'll feel less stressed as you go through your rooms and decide what you no longer want or need. 
Giving yourself a few months also allows time to list items for sale, schedule donations, etc.
Should I Donate, Sell, Or Discard Unwanted Items Before the Move?
Determining whether you should donate, sell, or discard unwanted items is not always easy. Here are some guidelines that can simplify these decisions:
When to Donate
Donate items that are still in good shape but that you no longer want or use. Examples include clothing and shoes that no longer fit, dishes and cookware you don't use, or old books and movies.
When to Sell
Sell items that are in good shape that you think others would be willing to buy. You may want to list items for sale first and then, if they don't sell within a specific time period, donate them.
When to Discard
Discard items that are in bad shape, can't be repaired, or aren't accepted by donation facilities. You can also recycle items like old magazines that you don't need but aren't likely to be accepted as donations.
How Can I Organize My Belongings Efficiently During the Packing Process?
Organizing your belongings carefully will allow for a faster packing and unpacking process. These tips are good options to start with when organizing items for a big move:
Label Everything: Create clear labels for each box and place labels on the top and bottom.

Color Code Each Room: Color coding can make things easier when unpacking, especially for busy movers who might not have time to read labels.

Create a Moving Binder: Use a moving binder to hold essential documents from your landlord, moving company, and utility companies so you can easily access them throughout the process.
FAQs
Do you have any lingering questions about decluttering? Someone else has likely asked it already.
Below are some of the most frequent questions we get asked as a moving company – with our expert answers:
Do I Have to Get Rid of Things That Have Sentimental Value? No, you don't have to get rid of anything. Use the questions listed earlier in this guide to help you decide what you will and won't keep.

Should I Hire a Professional Organizer? A professional organizer can simplify decluttering. This can be a good option if you have the funds to spare or are short on time.

What About Smaller Items That Won't Take Up Much Space? Small items may be easier to pack and transport, but if you don't honestly want or need them, what's the point? Be honest with yourself to avoid carrying over unnecessary belongings into your new life.
Need More Help Moving to Your New Home?
Moving to a new home is a great time to say goodbye to old knickknacks, gadgets, and other items you don't want or need. Use the helpful tips and guidelines above to simplify your move and start living a more minimalist lifestyle.
One last thing: If you want to streamline the moving process further, hire movers.
Oz Moving & Storage is an NYC moving company with experienced and skilled professionals.
We will assist with packing, loading into the moving truck, transporting, and unpacking your belongings. We can even store large items in one of our storage units until you decide what to do with them.