One day, for one reason or another, you may find yourself deciding to pack up your stuff, leave your current address behind, and move somewhere far, far away. Such a decision is, by definition, a life-changing one. And it could also end up being one of the most rewarding and eye-opening experiences of your life. But long-distance moving is in no way an easy feat. It demands forethought, organization, patience, likely plenty of heavy lifting, and careful budgeting. Because the cost of moving far away is both more complicated and more expensive than that of a local move down the block or around the corner.
Most professional movers consider anything further than 1,000 miles a long-distance move. With most nationwide local moving companies, the average cost to transport the contents of a 2- or 3-bedroom home locally ranges from $1,000 to $2,500. Meanwhile, the total cost of moving the same amount of stuff long-distance averages at around $4,000. 
But it all depends on how much stuff you have, how far you're going, and how much of your move is DIY and/or with the help of a professional moving company. And whether you're moving within state lines, out-of-state, or cross-country, the final cost of your move is based on a number of different factors. At the end of the day, your total long-distance moving costs can actually range from hundreds to tens of thousands of dollars. To save you from having to do all the math yourself, we've answered a few FAQs and provided some general info about long-distance moving costs below.
How Much Does it Cost To Move Across The Country?
A move cross-country can cost as little as $1,000 or as much as $20,000. Because 'across the country' can mean different things. For example, there are roughly 700 miles between NYC and Chicago (i.e., still technically a local move). Meanwhile, there are 1,150 miles between NYC and Florida, about 3,000 miles between NYC and San Francisco, and nearly 4,500 miles between NYC and Alaska (or about 90 hours of driving). So — strangely enough — international moving can actually be cheaper than moving between states in certain cases.
Depending on the size of your home, whether you're using full-service movers, hourly rates, any add-ons you might need, gas prices, and so on — a cross-country move can go up in the tens of thousands of dollars. In short, the bigger your current home and the further away your new home is, the pricier it's going to be.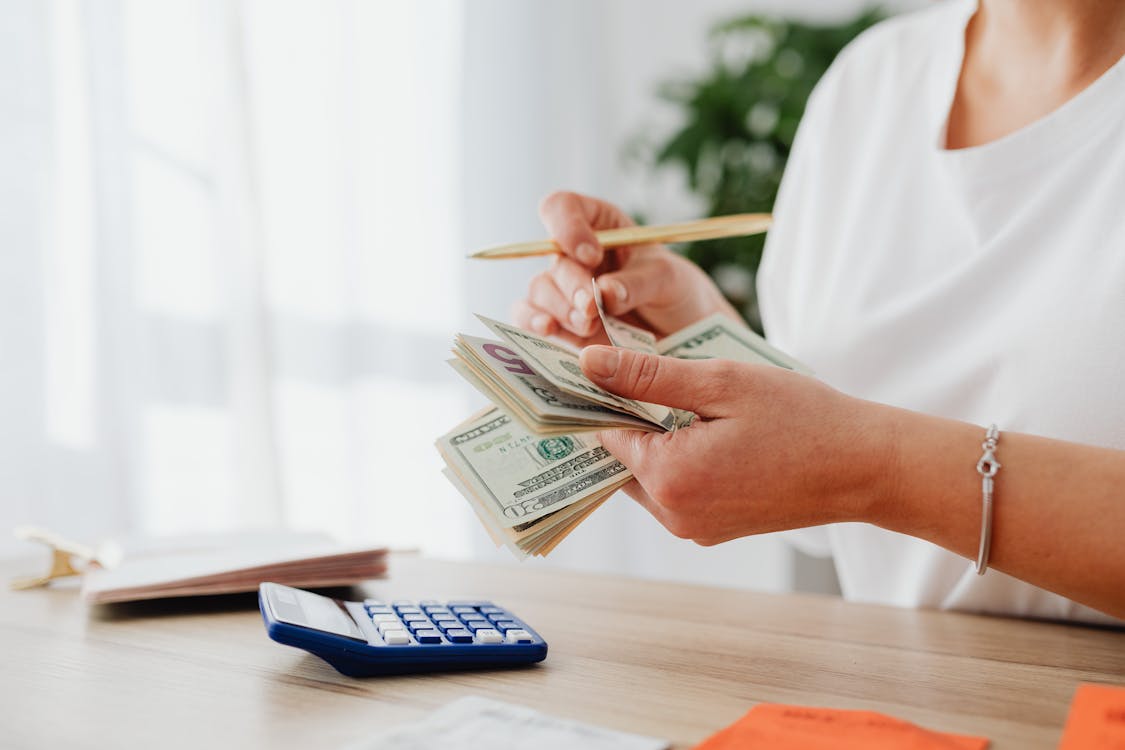 It might be useful for you to read our tips on how to plan a move. 
What Is The Cheapest Way To Move Long Distances?
Some prefer a DIY long-distance move to hiring professionals. And understandably so — with the right amount of planning, it can save you a few bucks. But keep in mind that moving even a few items from a small studio apartment right next door is very different from moving those same items between cities, out of state, or across the country. 
Moving long distances involves a lot of tricky logistics. And with a DIY move, you need to oversee the entire operation from beginning to end. You need to plan ahead, take time off work/school, network, pack, calculate a route, arrange departure/arrival times, pack, load, unload, and so on. You also have to pay for packing materials, a moving truck, gas, tolls, etc. And depending on how far you're going, you also might need to spend on food, drink, and a night or two in a motel. 
Professional movers, on the other hand, can handle all of the above for you (well, minus the food, drink, and motel, generally speaking). And how much those movers cost can actually be surprisingly similar to — or even far less than — the total costs of a DIY move.
Another risk factor with moving on your own is not having your belongings insured in any way. Because even if your packing, loading, driving, and unpacking skills are all impeccable — there's still no guarantee that something won't go wrong along the way. And if something does go wrong, your long-distance move might actually end up costing you thousands more than you had anticipated. Meanwhile, professional interstate movers are required by law to offer insurance. This means that your stuff is more likely to arrive at its destination safe and sound (more on that below). 
And with professional movers, your move is tax-deductible — which also means savings in the long run. 
So a DIY long-distance move is not always the most cost-effective option, and enlisting the help of professionals can actually guarantee the most bang for your buck more often than not. Again, it all depends on the nature of your specific move. Fortunately, the internet offers an array of moving cost calculators for you to compare prices. And you can always easily get a free moving quote from OZ too. A moving estimate and a free quote will save time and help you figure out the cheapest possible options.
Factors Affecting Your Moving Cost
Whether you decide to make your move partially or fully DIY or leave it in the hands of the pros, here are the factors that will affect its overall costs: 
Travel fees
A travel fee is what movers charge for the time it takes to get from their main office to your home. But this is a bit more complicated when it comes to long-distance moves. So depending on the company and the total distance of your move, travel fees may include things like additional labor hours (for example, time spent in traffic), gas, and so on. 
Move Size
Along with distance, the amount and size of your belongings are probably the biggest cost factors. Most movers calculate the size of a move (and its cost) by the total weight of your stuff, and/or by the number of cubic feet it takes up. So, for example, the contents of a fully furnished three-bedroom household will cost a lot more to transport than a studio apartment. 
Packing Cost
Before you move, you need to pack. Most homeowners will usually do at least some of the packing themselves. But professional movers usually also offer packing and unpacking services. If you've got a lot of stuff going a long way, this is a good call — it saves time and hassle. But it also adds to your overall spending.
Moving Supplies and Boxes
And packing requires packing supplies. Boxes, packing paper, bubble wrap, tape, sharpies, etc. — these things add up. And while it's not the biggest cost factor in your move, it shouldn't be overlooked. Especially if you have a lot of stuff.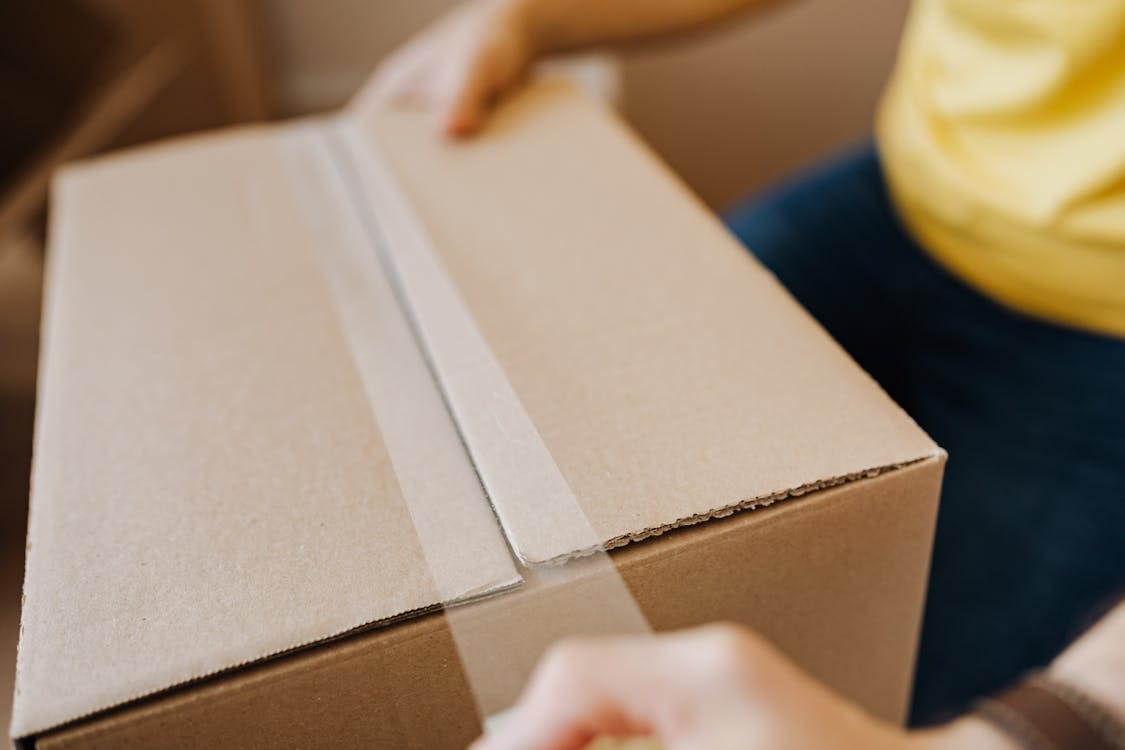 Storage Service
if you don't have a set moving date, have too much stuff, and/or are moving multiple times, you might opt for a storage unit and/or storage services. And this can mean additional costs ranging from hundreds to thousands of dollars too. 
Moving Insurance and Liability Coverage
U.S. Federal Law requires that all interstate movers offer liability and protection. The two forms of valuation coverage moving companies give you are full-value protection and released value. 
Full-value protection means that if any of your items are lost, destroyed, or damaged, the moving company will either replace them or reimburse you. 
Released value is free (and usually automatically offered by movers). However, with released value, the company is responsible for reimbursing no more than 60 cents per pound per article — which is not a lot at all. 
Renters' and homeowners' insurance policies typically don't cover the cost of things damaged or lost during a move. So you also might want to look into third-party insurance policies to compare prices. Insurance means extra costs, but it's better to be safe than sorry — especially with long distances. 
Moving Date and Time of the Year
When you move is not as significant as some other factors, but it will somewhat affect your costs. Generally speaking, moving mid-week is cheaper than on Fridays and weekends. And September through April is traditionally the low season for most moving companies. So plan ahead.
Additional Moving Costs and Fees to Consider
It's important to remember that no long-distance move is the same. And based and what exactly you plan to bring to your new home and how you plan to bring it, there can be a number of additional fees, such as:
Moving Special and Valuable Items 
Fragile items like pianos, artwork, delicate or cumbersome furniture, etc. usually require special care. Larger items (a pool, for example) might need careful disassembling and/or separate transportation. And you want to make sure that your valuables and any specialty items are well taken care of between homes. So, although pricier, it may be best to opt for some sort of additional moving services from the pros when dealing with the not-so-easy-to-move stuff.
Long Carry Fees
These are fees incurred when movers have to carry items relatively long distances from your home to the moving truck (and vice versa). So having a driveway or a free parking spot nearby helps.
Stair Carry/ Elevator Fee
The same goes for stairs and elevators. Of course, if it's just a flight or two of stairs, this usually won't cost you extra. But — depending on the building — if the movers have to go up multiple flights of stairs or use an elevator, this may cost you extra.
Unpacking Charges
Most movers will obviously get stuff out of their truck and bring it inside for you. But unpacking is a whole other ball game, as it takes extra care and time. Most movers will also gladly do it for you — but at a cost.
Expedited Delivery Services
Delivery and moving options that take three days or less are considered expedited. A long-distance move can take close to two weeks, depending on its size and final destination. So if you need your stuff moved as fast as possible, you'll likely need to pay extra.
Tip Your Movers
Moving is in no way an easy job, so if you feel your movers did it well — and thereby saved you some time, energy, and a number of headaches — show them your appreciation. While tipping is not required, it is always a good gesture. The customary amount is usually 15-20% of the total bill or around 5$/hr per mover. But since every move (and mover) is different, what exactly you tip is up to you. Either way, it's best to have some cash on hand.
Average Cost to Hire a Long-Distance Moving Company
The average cost of a long-distance move ranges from $2,200 to $5,700. In other words, the general national average price is around $3,950. That's according to Forbes, as well as based on data from van lines and moving estimates from both local movers and long-distance moving companies nationwide.
On average, to move the contents of a one-bedroom apartment 1,000+ miles professionally ranges from $1,400 to $3,000. Meanwhile, moving a four- or five-bedroom home the same distance costs between $4,900 - $8,100. 
A one-bedroom home moved 2,500+ miles away will usually run you between $1,900 - $3,800, and a four- or five-bedroom one —  $10,000 or more. For example, a two-bedroom apartment moved from NY to California (roughly 3,000 miles) averages at around $15,000.
But remember that there are numerous factors that can make these figures fluctuate, as discussed above.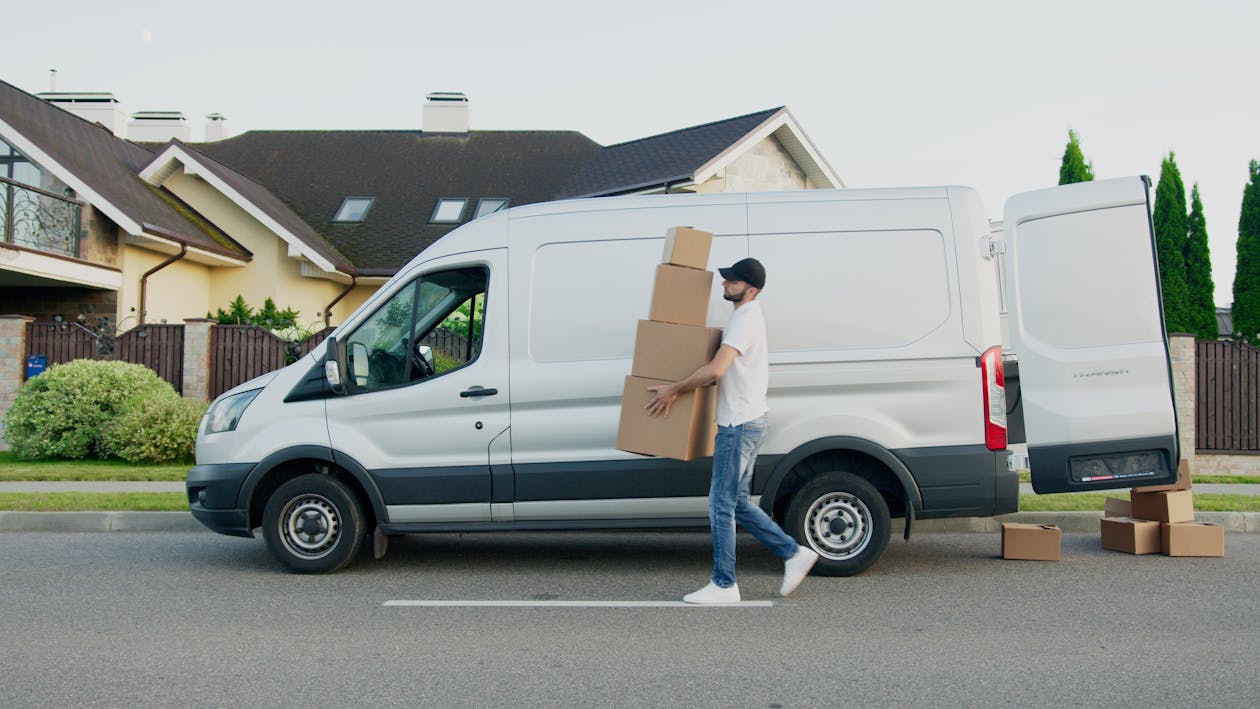 Cost of Moving Long Distance By Yourself
If you're not going that far, don't have too much stuff, and have a car, van, or truck, you can probably cover all your moving costs for around $1,000 or less. On the other hand, if you got a ton of stuff, no truck, and are moving across the country, then be prepared to spend ten times that. Either way, make sure you do as much research as possible, do some math, and plan ahead. Meanwhile, we've got a few tips to help you cut down your costs.
Ways to Save Money on Long-Distance Moves
The best way to lower your overall costs is to have a solid plan. And here's what that plan should include:
- Get rid of anything you don't need. Do a full inventory — there may be a number of items that can go to friends, neighbors, and/or family, or in the garbage, if need be. Because some stuff may just not be worth its weight in moving dollars. 
- You can also sell unwanted items to increase your moving budget. So list some items online, or — even better — do an old-fashioned garage or yard sale. Or both.
- Do some thorough research — about car/truck rentals, moving/storage/insurance companies, the fastest possible routes, and so on. Check online moving calculators, and have your own calculator handy too.
- Consider renting trailers and/or portable moving containers. A trailer can be attached to the back of your vehicle for a DIY move and returned upon completion. You can also pay various companies to pick up and drop off moving containers at your home for you.
- A storage container for your stuff may also be a good call. If you have a large home but aren't sure about moving all of its items just yet, this is one way to save some money — at least temporarily.
- Doing as much prep on your own as possible (such as packing and unpacking).
- Enlist the help of friends, family, and/or neighbors. And maybe dish out a barbecue to thank them.
Cross-Country Moving Timeline
And, finally — time is one of the trickier factors when it comes to moving across the country. So if this is the first time you're doing a move of this magnitude, here's a brief timeline to help you plan ahead:
A month or two prior to your move
Start organizing your paperwork — medical records, bills, birth certificates, passports, insurance documents, addresses, phone numbers, travel documents, and so on. It's a good idea to have all your moving docs in one place well in advance. 
At least a month before your move-in date
Notify people — doctors, insurance providers, banks, bosses, utility companies, ID and vehicle registration services, friends, family, etc. — about your upcoming changes. Give yourself enough time to be ready for your new life, and the proper entities — enough advanced warning. 
Three-four weeks before your move
Start reaching out to moving companies, rental services, storage facilities, etc. The people who will be physically assisting with your move should have a heads-up in order to guarantee their availability. And start decluttering and organizing your current address too.
Two weeks before the move 
Get supplies and start packing. Get rid of the stuff you don't need, and pack whatever big stuff you won't be using until you have moved. And double-check that anyone helping is well on board, and that all your necessary paperwork is in order too.
Check also our ultimate guide on how to pack for a move. 
A week prior to your move-out date
Start tying up any loose ends and taking care of all the little things. And triple-check all the big things too. In short,  make sure everything is in order — both at your current place and your new home — and that you, your stuff, and your people are all good to go.
Move-out/move-in days. 
Maybe do a few stretches, don't forget to breathe, and have fun. You got this. Moreover, a whole new chapter of your life is just around the corner — at least figuratively speaking.
LIKE OUR FACEBOOK PAGE FOR MORE GREAT MOVING TIPS: Oz Moving & Storage