From navigating your new neighborhood to establishing a routine, settling in after a big move can be challenging. It's especially tricky when you've moved to a busy city like New York.
Do you need help settling into your new home in NYC? Are you overwhelmed by everything you need to do?
If so, this guide can help. Check out some practical and actionable tips below.
What to Do on the First Day in Your New House
Let's start with your first day at your new address. What should you do on day one to set yourself up for success?
Here are five simple tips that will help with the unpacking process so you can begin making the new house feel like your own:
Tip 1: Do Some Cleaning
Before boxes and furniture fill up your living room and kitchen, take some time to clean up -- especially if the previous owners didn't leave the property in good shape.
With a few simple cleaning supplies (sponges, rags, paper towels, glass cleaner, all-purpose cleaner, etc.), you can get your house in good shape and save yourself from breathing in dirt and dust while you're trying to unpack.
Tip 2: Take Inventory
As your belongings arrive, take inventory.
Check to make sure everything has been delivered and is in good condition. That way, if anything is lost or damaged, you can address the issue immediately with your movers.
Taking inventory can also help you get organized. As you look through your boxes, you can start sorting them based on where they need to go, which will help you unpack faster.
Tip 3: Unpack the Essentials
Speaking of unpacking, don't worry about unpacking every single item on the first day. Unless you moved with just a couple of boxes, there's no need to tackle everything immediately.
Start with the essentials, like your coffee maker, some basic kitchen items, toiletries, and clothing for the next few days. As long as you can access these things, you can worry about the rest after you've had a chance to sleep.  
Tip 4: Help Kids and Pets Adjust
If you're moving with kids or pets (or both), they will likely need some extra support adjusting to the new home.
Make sure your kids have a safe and open space where they can play, watch a movie on your laptop, and decompress. If they ask questions or seem confused or concerned, talk to them about their feelings and reassure them that everything will be okay.
Give pets food and water and allow them a chance to sniff around the house and explore. However, don't let them outside alone for now, as they might slip away and get lost.
Tip 5: Appreciate the New Space
Don't forget to take some time to appreciate the new house or apartment.
You've spent a lot of time navigating the real estate world and dealing with the ups and downs of finding a home in New York City. Now, it's time to enjoy it.

Top Tips to Get You Settled in Your New Home
Getting used to a new place goes far beyond unpacking on day one. Here are some top tips to help you get to know your new neighbors, familiarize yourself with the new environment, and fully settle in.
Tip 1: Ensure Utilities Are Turned on and Working
If you haven't already, make some calls to local providers and ensure you've turned on your utilities in NYC. Check that everything -- lights, water, heat, air conditioning, etc. -- functions correctly, too.
If you notice any issues, contact the utility company or a repair professional and get them fixed right away.
Tip 2: Make a Plan for Leftover Moving Supplies
Nobody wants to trip over moving boxes or slip on stray bubble wrap when they're settling into their new home.
To avoid these issues, make a plan for your leftover moving boxes and other supplies. For example, if your apartment has a recycling program, take your boxes to the correct location so you can get rid of them as soon as possible.
Tip 3: Update Your Address
To ensure you get all your mail delivered to your new place, head to the post office and fill out a change of address form. You should also update your driver's license so it reflects your new address.
Not only will this step help you establish yourself in your new city, but it also gives you a chance to start getting used to the neighborhood and identifying key landmarks.
Tip 4: Change the Locks
It's always a good idea to contact a locksmith and change the locks when you move to a new house or apartment (if you're renting, talk to the landlord before doing this).
You never know who might have received a copy of the key when the previous owners or tenants lived there, and changing the locks will give you peace of mind.
Tip 5: Familiarize Yourself with the Home's Safety Features
Take a tour of the house or apartment to locate all its safety features and ensure they work correctly.
Find the circuit breaker, for example, and the water shut-off valve. Knowing where these things are located will help you respond faster and minimize damage in the event of a broken pipe, power outage, etc.
If you don't already have them, pick up some smoke and carbon monoxide detectors and a fire extinguisher. These essential items are affordable and will help to keep you and your family safe.
Tip 6: Check Your Appliances
Make sure all your appliances are in working order, too. Inspect the stove, oven, refrigerator, microwave, washer and dryer, etc. If you notice any issues, contact your landlord or reach out to a repair professional to get them functioning correctly.
Tip 7: Review HOA Rules
If you've moved into a neighborhood or building with a homeowner's association (HOA), review the organization's rules.
Find out what guidelines you must follow and the person (or people) in charge of the HOA. That way, you know whom to contact if something goes wrong or you have questions.
Tip 8: Tour the Neighborhood
It might be tempting to shut yourself in your house or apartment to focus on unpacking and organizing. Give yourself breaks to get outside and explore the neighborhood, though.
Check out different grocery stores, restaurants, and parks, as well as public transportation options near you. If you have kids, find their schools, too.
The sooner you start familiarizing yourself with these things, the sooner this new area will begin to feel like home.
Tip 9: Throw a Housewarming Party
Throwing a housewarming party is an excellent way to get to know your neighbors and establish yourself as part of the new community.
 When you've unpacked and feel (at least mostly) settled, deliver invitations to your neighbors and welcome them to your house for a party. Even if all your neighbors can't make it, you'll still be able to introduce yourself to a few people and begin making friends.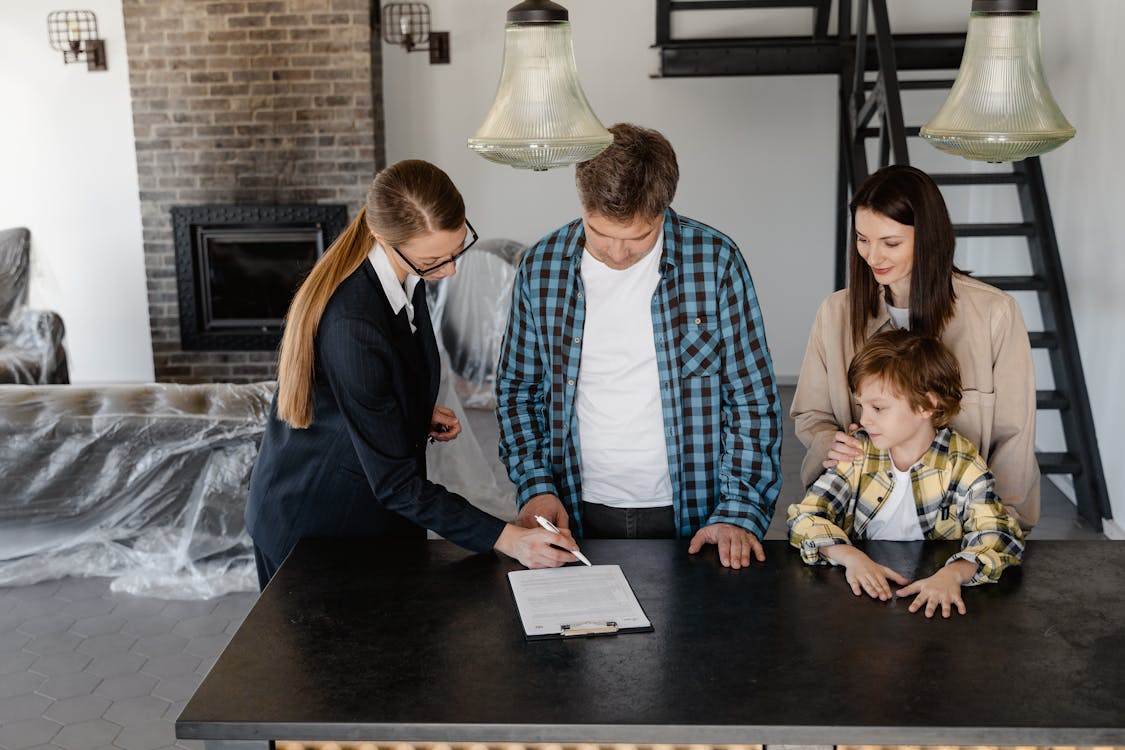 Start Settling Into Your New Home Today
It doesn't matter if you're renting an apartment in NYC or are a homeowner. The tips discussed in this guide will make your move much more manageable.
Keep these tips in mind as you navigate making new friends and familiarize yourself with your neighborhood (and the city overall) to make this exciting time as stress-free as possible.
Do you need help figuring out the moving process before worrying about settling into your new NYC home? If so, we highly recommend hiring professional movers.
Oz Moving & Storage is an NYC moving company with over 30 years of experience. We will simplify your move and assist with packing, unpacking, and everything in between. Reach out for a free quote today.