Looking for a summer sublet? Or need to rent out your place while you travel? 
There are numerous reasons why you would inquire about a temporary short-term let. A sublet allows you to have extra freedom, without the fuss of signing a lease and going through realtors and credit checks. 
So, whether you are just in a non-committal stage of life, or need some extra income, we are here to walk you through the process, assisting you with all the nuts and bolts that come along with subletting an apartment in New York.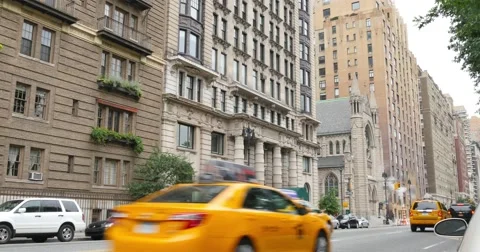 What is Subletting?
When you sublet your apartment, the subletter becomes your tenant, paying rent directly to you, the sublessor, instead of the landlord. 
It's important to note that while the subletter occupies the space, the primary tenant still retains full responsibility for rent payments to the landlord and is accountable for any lease violations or damages.
In the bustling landscape of NYC, subletting has gained popularity among students, young professionals, and those who often find themselves jetting off for work commitments.
Subletting as a Subtenant
If you're looking for short-term housing, subleasing is a popular solution. Here is everything you need to know when subletting as a subtenant in NYC. 
The Sublease Agreement 
Lots of people may require a contract to ensure that you can be trusted with paying rent and assessing damages. Make sure the contract does not screw you over. Lots of people have issues getting their deposits back from their landlords due to a lack of good communication, defining the terms of the sublease, the rent, the timeframe, and so on.
Furnished or Unfurnished? 
Realistically, you may want a short-term let to be furnished. If this is not the case, look for places that are unfurnished. Usually, the furnishings do not affect the rent, so you might as well have a bed come with the room.
See the Apartment! 
If you are thinking about subletting a room from a stranger, make sure that you see if the place exists before you pay any money. There are a lot of scams going around on the internet. If you cannot see the place in person, have a friend go see it for you.
Understand the expenses
Subletting can be cheaper than signing a new lease, which is something to consider. When signing a new lease you may have to pay a broker's fee, application fee, and so on. You may also need to buy a ton of new furniture and get it installed. Subletting, however, may be cheaper for some since, in many cases, the apartment is already habitable. That being said, be prepared to pay a security deposit which is usually equal to one month's rent.
Do you want to re-sign or pay month-to-month? 
Some people may want you to sublet the room and then re-sign the lease. Decide if this is something you are interested in. If not, find another option! Moreover, instead of signing a 3 or 6 month sublease, some places may allow you to pay month-to-month with no commitment, which gives you some flexibility.
Act Fast
You should know that the rental market in NYC moves quickly. That means you won't usually be able to find a room that far in advance. We recommend looking 2-3 months before you plan to move in (or plan to rent out your place).
Make sure you are not being ripped off
If you are renting a room in an apartment, you can look on Streeteasy to find out how much the apartment was last rented for. In most cases, the apartment cannot be rented for more than the lease is worth. Unless of course, the place comes furnished. But, in that case, assess if that price increase makes sense.
Decide if location is important to you
Are you hoping to live in Brooklyn or Manhattan? Are you hoping to be close to work? Do you want to be by Central Park? These are important questions to consider. New York City is full of diverse neighborhoods that appeal to different crowds and different price points. Some may not suit you well. 
Younger people may gravitate to neighborhoods like Harlem, Bushwick, the Lower East Side, Williamsburg and the East Village. Older crowds may enjoy the West Village, Upper East Side, Upper West Side and Morningside. Those in finance may like living in Midtown, the Financial District and Murray Hill.
Subletting as the Original Tenant
When you decide to sublet as the original tenant, it means that your name is presently listed on the lease agreement for your apartment. Within a sublet arrangement, you retain the obligation of paying rent, managing utilities, and ensuring the property remains in good condition.
Here are the most important things you need to know to navigate the subleasing process.
Co-op or Condo? 
Many New York City apartments have different rules depending on what time of building you live in. Co-ops may put restrictions on how long you can rent out your apartment for, if you can rent it out at all. Moreover, if you have a doorman or a building with good surveillance, and you break the building's policy, you will have a hard time defending yourself.
Are you the owner of the renter of the unit? 
If you are hoping to sublet your apartment, you must know that there are different policies according to whether you own the unit, or are simply renting. Find out the restrictions of your unit and building before you start looking for a subtenant. Some buildings may even evict you for illegally subletting.
Security Deposits
You may want your tenant to pay a security deposit to cover any potential damages. Make sure the security deposit is reasonable. Consider if the place is furnished and how expensive the furnishings are. Typically the deposit covers one month's rent, but if the tenant is only staying a short while, maybe charge them less. It is not unreasonable to ask your future subtenant to sign a contract.
Meet the subtenant before you give them the keys! 
If you are letting a stranger live in your apartment, you want to make sure you can trust that person. We recommend meeting them face to face. If you can't meet up with them, do a Skype call. Moreover, make sure that you gather the important documents from them before you give them your keys. Have them sign some sort of agreement, ask them for references. You can never be too safe!
How do I Find a Sublet or a Subletter?
We've helped a lot of clients embarking on the subletting journey in NYC, and one thing we can say for sure: The best way to find a sublet or subletter is through word of mouth, and subletting from a friend or an acquaintance. That way you can make sure everything is safe and reliable. 
When that is not an option, the internet is your next best bet. There are many online resources available to help you with finding a sublet or a tenant. Aside from contacting subletting agencies, there are also many social media sites where you can directly contact people looking to sublet without a 3rd party agency.
Here are some reputable platforms to check out:
Facebook Marketplace/Gypsy Housing NYC
Facebook Marketplace allows you to see available rooms in your immediate area. You can also set the location to NYC and see what is available there. You can message the person directly. 
Or you can try Gypsy Housing NYC, a popular Facebook group for finding rooms. Daily, people post their rooms to Gypsy Housing, so be sure to keep an eye out!
Craigslist
The old-school option for NYC classifieds is going on Craigslist. Sometimes, posts on Craigslist can be shady, so be sure to have good communication with your potential landlord.
Listings Project
Listings Project is a newsletter catered to creatives. Every Wednesday, the newsletter updates its site with new listings weekly. Listings Project frequently posts great subletting options that are thoroughly vetted.
Leasebreak 
Is a marketplace specifically intended for people looking to break their lease. Their desire to break their lease leads to an abundance of short-term rentals. You can either post your place or browse through the listed options to find a room that suits you.
These two sites are quite similar to one another and are used by young people hoping to fill an extra room in their apartment or find a compatible roommate. There are also many short-term subletting options listed on these sites, so be sure to check them out.
Airbnb
Depending on how long you need the room, you can try to use Airbnb! In NYC, there is a law limiting how long you can rent a room on Airbnb (typically under 30 days) so if you only need a room for this period, try Airbnb!
Social Media! 
Don't forget to post to your social media pages that you are looking for a place, or are looking to sublet your place. Someone can connect you to someone who has what you are looking for!
Subletting in NYC is a tricky process. There are many laws preventing current tenants from subletting their apartments, so be sure to understand the potential consequences of being involved in an illegal sublet. 
That being said, there are many options that are perfectly legal and safe. Whatever you end up doing, be swift and cautious, and good luck finding the sublet (or subtenant!) of your dreams.