Finding a New York Apartment is a lot of work. It doesn't take long for most people to stop and ask themselves, "Why did I move to New York City?" or "Why do I want to move to NYC?"
Securing an apartment that meets all of your needs can be downright agonizing. In more than two decades of service in the city, Oz Moving & Storage has changed homes a handful of times, and all of our employees have dealt with the same process you're going through now.
In other words, we know how you feel.
In our decades of experience, we've learned a lot about navigating the New York City real estate market. We've also met many knowledgeable and helpful people who have taught us even more.
Oz has decided to pass that knowledge on to you. 
Our new guide explains everything you need to know about how to find an apartment in NYC, from setting your criteria and selecting listings to reviewing your choices and, ultimately, acquiring a new apartment or lease.
Let's get started!
What You'll Find in This Guide
How to Find an Apartment in New York City: The Ultimate Guide
Set a Budget
One of the most important criteria when apartment hunting is PRICE. Right away, you need to determine two numbers:
What you can afford to spend

What you would like to spend
These numbers fluctuate based on numerous factors, like taxes, commuting costs, and other variables that differ by apartment and neighborhood. That's why it's imperative to have ballpark numbers in mind before you start searching for an NYC apartment.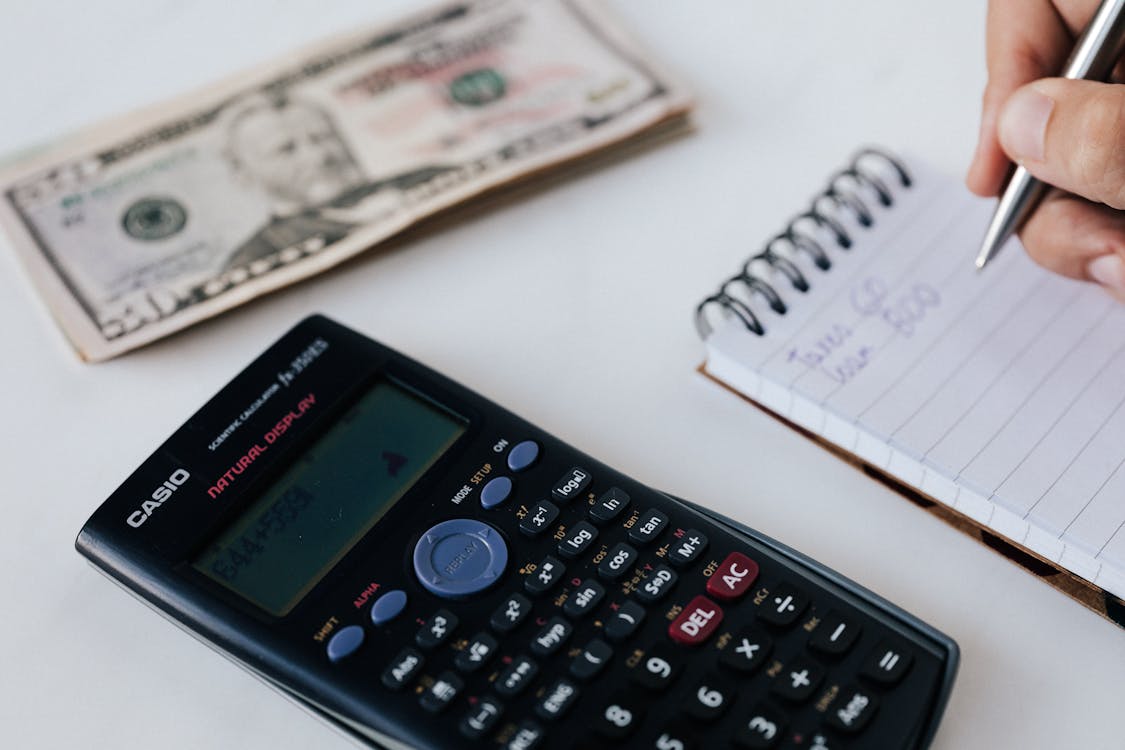 Determining Your Budget
Your budget ultimately comes down to your income and the amount of money you have at your disposal. 
Economists often say that the optimal amount of your income to spend on living expenses is 30%. However, in New York City, spending 40% or more of your income on housing is common.
When setting your ideal price point, consider the following factors:
Savings

Wealth

Job security

Other potential earnings
Once you settle on a price point, you can decide on the optimal apartment size. If you're buying an apartment, remember that the average down payment is about 27.1% (according to StreetEasy).
If you're renting an apartment with a fee, remember that it will add roughly 15% to your monthly rent (although it can often be negotiated down).
Decide an Apartment Size
The next step is nailing down the number of bedrooms or bathrooms you want in your new NYC apartment, as well as the number of square feet it should have.
Remember that the median size of an apartment in the city is 755 square feet. Square footage will vary, though, depending on whether the apartment is a studio, one-bedroom, or two-bedroom apartment.
Concerned about privacy if you'll be living with roommates? Remember that you can always install temporary walls to create extra rooms (provided the unit has adequate square footage).
Choose a Neighborhood
The ideal neighborhoods will become more apparent after determining your ideal apartment size and what you can spend.
You might find that your budget makes an apartment near Central Park in Manhattan out of the question. However, you may be able to afford a place in other boroughs like Queens or the Bronx. 
There's not one best neighborhood in NYC. Factors other than size and price matter.
For example, families often prefer areas like Park Slope and Sunnyside, whereas young professionals might prefer Bushwick or the Financial District. 
Keep a handful of NYC neighborhoods in mind to sample listings from, but keep an open mind. You never know when a great value will come up!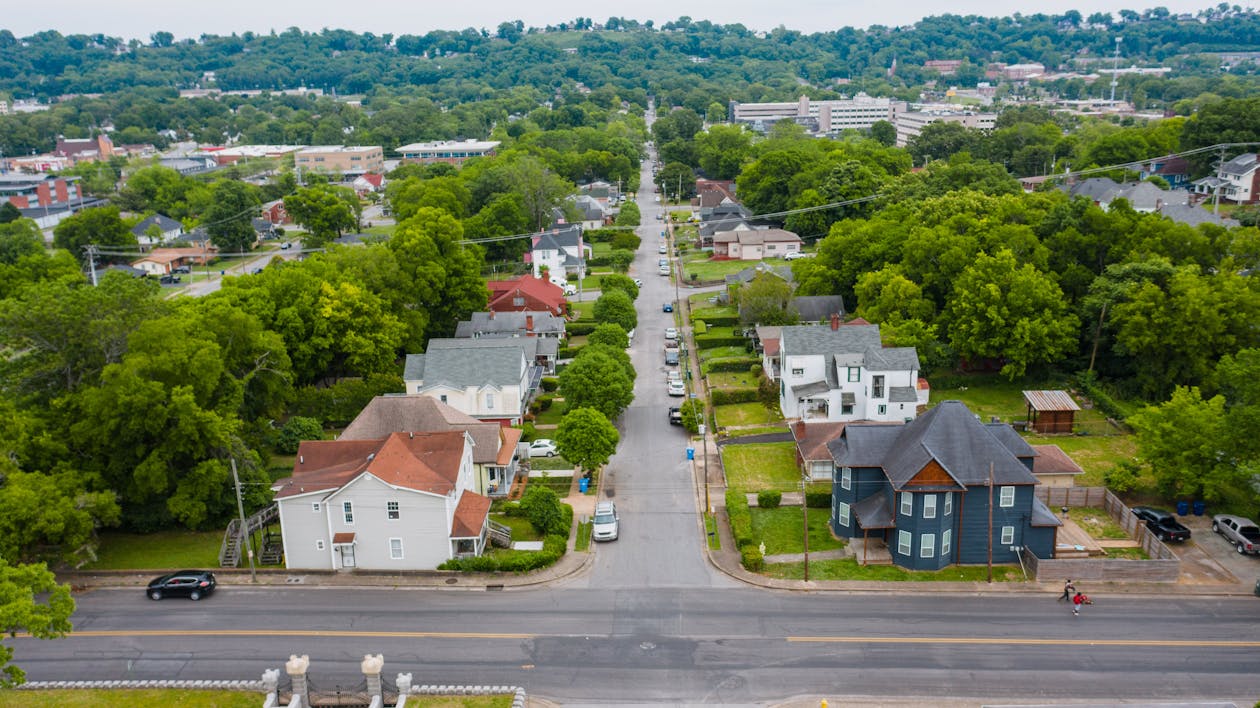 Consider Amenities in the Building
Not all apartments, even if they're the same size-wise, price-wise, and location-wise, are created equal. You must also consider the amenities -- the extras that some apartments offer their residents.
Some fundamental amenities that are taken for granted elsewhere shouldn't be in New York City. Consider how necessary the following amenities are to you during your apartment search:
Pet-friendly

Laundry in building

Doorman

Dishwasher

Stove and oven

Gym in building

Natural Light

Windows and views

Balcony or perch

Rooftop access

Heat and AC

Elevator

Low noise levels

Parking

Lawn or backyard
We recommend making a list of must-haves and nice-to-have amenities when you start looking for a new apartment, co-op, or house. This list will help you prioritize and narrow down your options. 
Research the Rental Market
Now, it's time to start researching the rental market and looking for apartment listings. Here are some of our top options for finding the perfect apartment or house.
Rental Websites
These days, there are tons of websites dedicated to showcasing available rental apartments and helping you find affordable housing, including the following: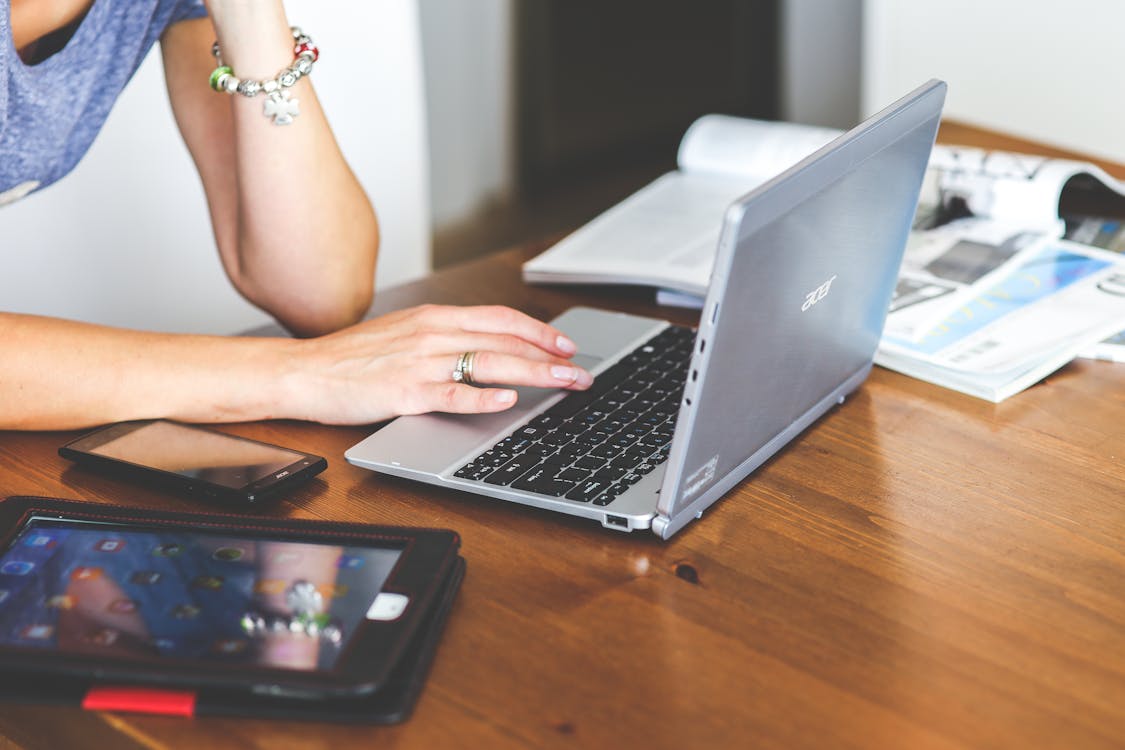 Find a Real Estate Agent
One of the most critical choices renters, home sellers, and homebuyers can make is finding a real estate agent. If you want to work with a real estate agent in the Big Apple, these tips can help. 
NYC Real Estate Firms
Because New York City is one of the most populated cities in the world, you can choose from many different real estate firms. Here are some of our top picks:
Commissions
When working with a real estate agent, it's vital that you understand how commissions work.
A commission is a percentage that the agent receives in exchange for their services.
When a real estate agent helps someone find an apartment, there is always a fee (commission) paid. A no-fee situation generally means the landlord pays the agent's fee or that the fee is built into the rent (meaning you pay more each month).
If you're selling your house to move to NYC, you'll also pay a commission to the real estate agent who assists with the sale.
Don't choose the cheapest brokerage firm to try and save money. There are many gimmicks like no-fee or "we buy all cash." However, there might be a catch to reel you in.
When considering a firm and the commission, consider the following:
Do they advertise and market your property for you?

Does their website get lots of traffic?

Do they use social media to promote your home?

Do they use direct mail?

Are they committed and available to show your home at any moment?

Do they provide a complete market analysis and comparable reports to price your home appropriately?

Do they consult or offer staging recommendations?

Are they full-time professionals or part-time agents?
Did you say "yes" to most (or all) of these questions? If so, you're likely working with a good firm -- one that's worth the broker fee.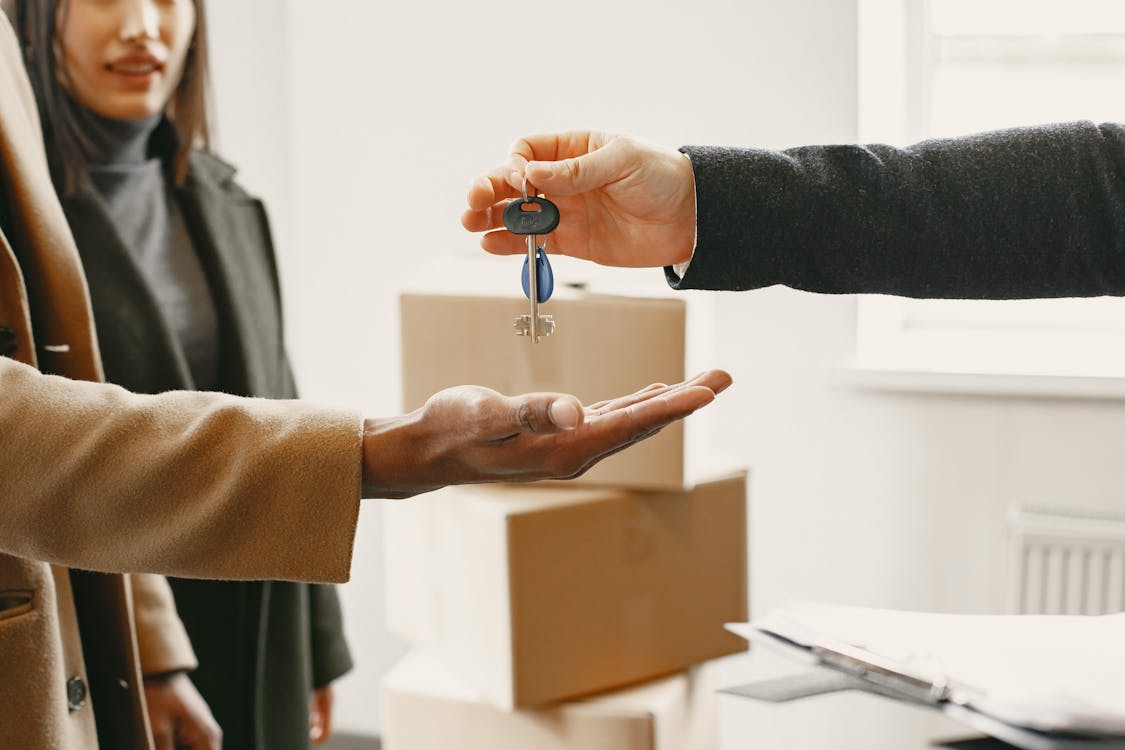 Utilize Local Resources and Networks
If you're struggling to find an affordable apartment or one that meets your unique criteria, tap into local resources and networks.
For example, consider joining Facebook groups or Reddit communities focusing on New York City housing. You can also contact friends or family in the area and tell them you're looking for a place. 
No-Fee Apartments in NYC
Believe it or not, it's possible to find no-fee apartments in New York City. If you want to find a great place to live without paying a broker fee, we recommend checking out these websites:
Be wary of scams when using these apps. Remember that if something seems too good to be true (especially when it comes to an NYC rental), it likely is.
Visit the Place in Person
It's always best to see an apartment in person before you agree to rent it. Even if it seems great on paper, you could have a different experience walking through the front door.
The following are some of the most important things we suggest you focus on the first time you view an apartment:
Safety: Do the doors and windows have secure locks? Are there smoke and carbon monoxide detectors?

Appliances: Does the apartment include essentials like a refrigerator, stove, oven, and microwave? Do they all work correctly?

Electricity: Do all the lights work correctly? Where is the circuit breaker? 

Plumbing: How is the water pressure in the bathroom? Do all the faucets and toilets work? Is there hot water?

Floors: Are the floors and carpets in good condition? Are there any stains or damaged areas?

Walls: Are there water marks or stains on the walls (this could indicate a leak?)

Laundry: Is there an on-site laundry facility? How close is it to the apartment?

Trash: What is the process for removing trash and recycling?

Mail: Where do you receive mail and packages? 

Maintenance: Is there an on-site maintenance professional you can contact? When are they available?

Parking/public transportation: How does parking work? How close are you to the subway?

Pets: Is the apartment pet-friendly? Do you have easy access to green space to exercise your pet? 
If you can't see an apartment in person, ask to set up virtual tours instead. Many apartments offer these, especially for those moving in from out of town.
Prepare Your Documentation
Whether you're moving to Chelsea in midtown Manhattan or St. George, Staten Island, you'll need some basic documents to apply to rent an apartment. The following are the ones landlords most often ask for:
Government ID (such as a driver's license or passport)

Pay stubs, bank statements, and tax returns (to show you can afford the rent)

References (from your previous landlords and employer) 

Cover letter (a letter explaining what makes you a good tenant)

Reference letters (from past roommates, landlords, or your colleagues)
Get all these documents together before you start your search. That way,  you won't have to scramble when you find an apartment you like.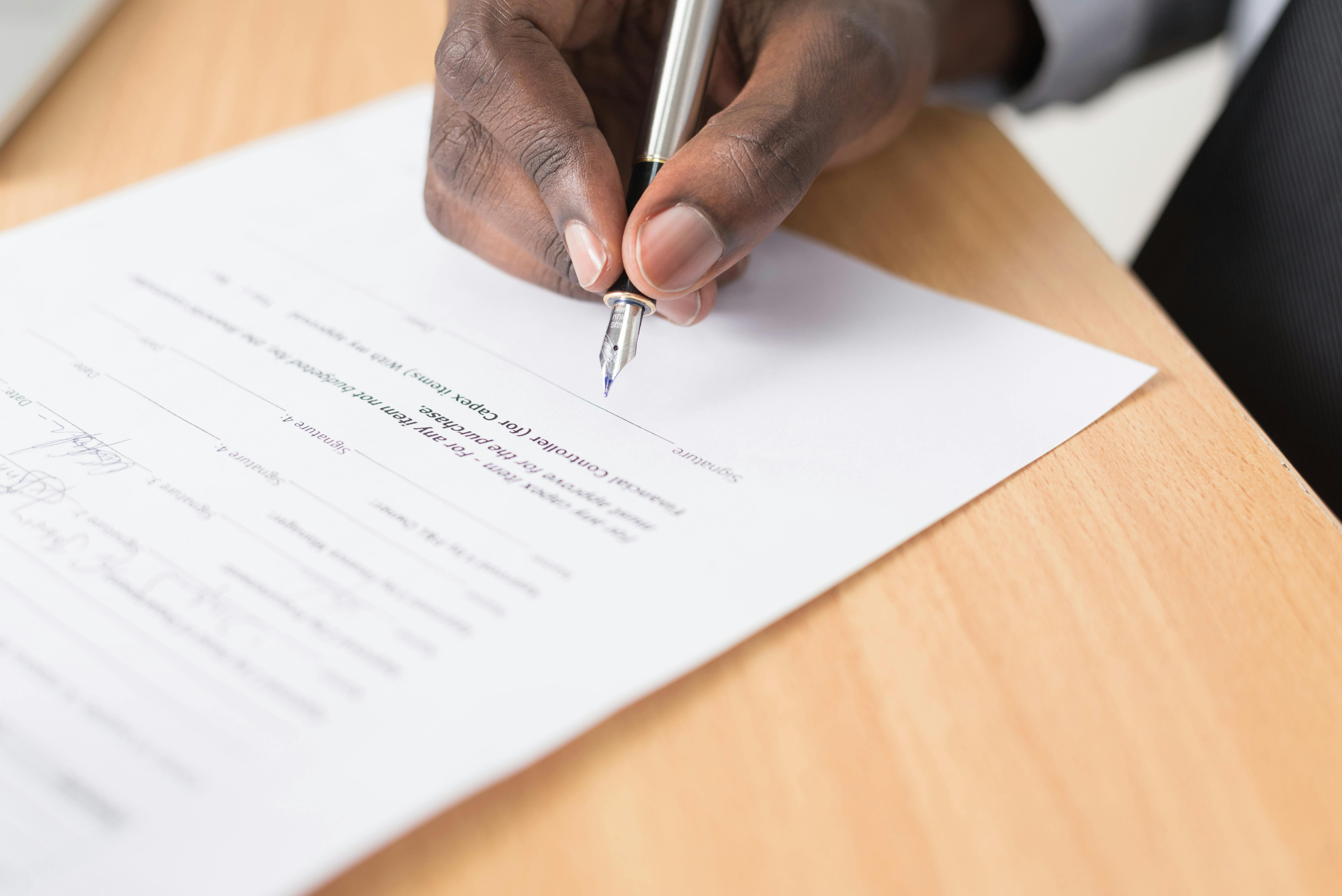 Submit Your Rental Application
When you're ready to submit your rental application, make sure you have all the documents listed.
If you have to pay for a credit check or background check, have that available. Make sure you have the money for the security deposit and the first month's rent ready as well.
If you have a guarantor (someone who promises to pay your rent if you don't), they will need to provide their ID and financial information (pay stubs, bank statements, etc.) to show that they can afford to cover you. 
Understand Lease Agreements and Negotiate Terms
Once your apartment application is approved, the last remaining step before you move in is to sign the lease.
It is best to do this with all involved parties present, including guarantors, roommates, and property managers, to ensure everyone is on the same page about the lease terms.
When reviewing the lease, ask as soon as you see something you don't understand. Don't guess and hope for the best.
If you want to negotiate a lease term (or terms), these tips can help you get what you want:
Focus on your strengths as a tenant (you've never paid your rent late, you're quiet and won't cause noise complaints, etc.)

Provide proof (for example, show listings of other comparable apartments in the neighborhood to explain why you should pay less for yours)

Explain how your landlord may benefit (for example, will you agree to a longer lease if they agree to a lower monthly rent?)
During negotiations, be polite but firm. Know what you're willing to settle for and what you're not.
Bonus tip: You have more negotiating power if you look for an apartment in the late fall or winter. This season is the best time to rent an apartment because there's less competition. That means you're in a better position to argue for what you want (and get it). 
Moving and Settling In
After you've signed your lease, you'll be ready to move in.
Consider hiring a moving company in NYC to help you pack, transport, and unload your belongings. They will make the process more efficient and ensure you don't break any rules. For example, some buildings make you use a specific entrance when moving in.
Take some time to walk around your neighborhood and get familiar with the nearest grocery stores, public transportation stops, etc. Consider hosting a housewarming party to get to know your neighbors, too.
Conclusion
Finding the perfect apartment in New York City is challenging, but it's not impossible. Follow the guidelines discussed above, and you'll have a much easier time finding a place that meets your needs.
Do you need help moving into your new apartment or house? If so, contact us today at Oz Moving & Storage. We can't wait to assist you!