Are you considering a move to the city that never sleeps? If so, you're not alone. New York City has a magnetic pull, attracting people from all over the world to its bustling streets, iconic landmarks, and unmatched energy. 
Novelist Tom Wolfe once wrote: "One belongs to New York instantly, one belongs to it as much in five minutes as in five years."
But before you pack your bags, it's essential to weigh the pros and cons of living in this vibrant metropolis. As a native New Yorker, I can tell you there are good days and bad in this amazing city. But I, personally, wouldn't trade it for anywhere in the world. 
Pros Of Living In New York City
1. Opportunity
The Big Apple has always been a mecca of endless possibilities. It offers an abundance of job and career opportunities in almost any sector. It has some of the world's best schools, universities, and cultural institutions. And with 8.5 million New Yorkers networking — in one way or another — on a daily (and nightly) basis, it's a town of both local and global connectivity, integration, and growth. In other words, as NYC native Alicia Keys once wrote, New York truly is the "concrete jungle where dreams are made of." 
2. Diversity
The Statue of Liberty has been a symbol of "there's nothing you can't do" for migrants the world over for nearly 150 years. And today, with nearly 800 languages spoken throughout its five boroughs, New York City has one of the most ethnically diverse populations on the planet. Here, high-powered Wall Street attorneys, billionaires, and celebrities rub shoulders with off-Broadway actors, bartenders, and buskers. The city is a 24-hour stomping ground for scores of entrepreneurs, CEOs, artists, entertainers, writers, designers, doctors, academics, chefs, construction workers, retailers — you name it. The Big Apple is the definition of diversity, being home to every lifestyle imaginable (and then some). And the spirit of inclusivity pulsates through its every square inch.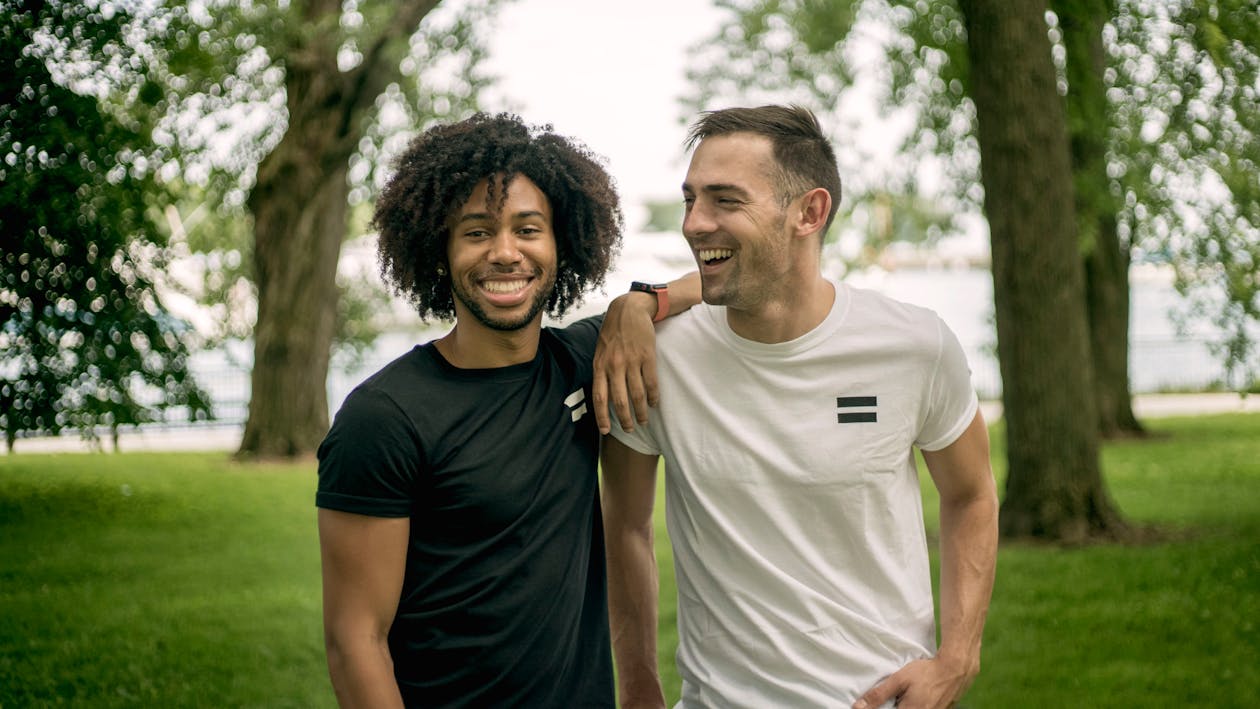 3. Culture And Lifestyle
You'll always find something to do. There are, of course, tourist staples like the Empire State Building, the financial district, and the shops of midtown Manhattan and Fifth Avenue. There's Times Square and Central Park. There's the Met and the Museum of Natural History. There are 145 museums total, in fact, and there are dozens of world-famous Broadway shows. But there's also the Brooklyn Botanical Gardens, Prospect Park, and countless other green spaces. There are hundreds of art galleries, theaters, music venues, clubs, bars, cafes, restaurants, cultural institutions, and nightlife options to tickle any fancy. From the mainstream to the not-so-common to the just plain weird — The City literally has it all.
4. Round-The-Clock Accessibility
Oh it's a big city, but the 250+ neighborhoods are all fairly easy to access via 789 bridges and tunnels and the MTA, its transportation system. Most public transportation runs 24/7, and the subway system is fairly easy to navigate. Most neighborhoods are flat — so biking, skating, scootering, and just plain walking are all popular modes of transit too. Plus there are Ubers and taxis everywhere. And another thing that makes the city that never sleeps so unique is that most neighborhoods will have a 24/7 grocery store (or pharmacy) within walking distance. This means you don't need to go far for your basic needs.
5. The Food…
Cuisine in NY is renowned worldwide due to its diverse and high-quality food options. Whether you're searching for upscale restaurants, hole-in-the-wall eateries, or street food, you can easily find any dish that your heart desires in the city. For example, The Grill Room at the Four Seasons Hotel New York Downtown offers a luxurious atmosphere and sophisticated American cuisine. The Rainbow Room, an iconic restaurant atop 30 Rockefeller Plaza, offers breathtaking views of the city and a menu featuring contemporary American cuisine. Want something more casual? Roberta's in Brooklyn serves up exceptional pizza and homemade pasta dishes in a relaxed atmosphere.
Maria, a New Yorker who moved to the city seven years ago says, "The food scene in New York City is like nowhere else. There is something for everyone, and the diversity of cuisines and cultures is incredible. I can have Ethiopian for lunch, Indian for dinner, and then grab some late-night tacos from a food truck. It's amazing to be able to explore so many different flavors and culinary traditions in one place."
6. Entertainment options
New York City is the ultimate entertainment hub, with a wealth of options for people of all ages and interests. Whether you're a theater buff, a music lover, or a museum-goer, NYC has it all. For those who love live theater, Broadway is the place to be, with blockbuster shows like Hamilton, Wicked, and The Lion King drawing crowds every night. But there's more than just Broadway: off-Broadway and off-off-Broadway theaters offer cutting-edge productions and experimental works that are just as captivating.
The city's music scene is unrivaled, boasting world-renowned venues such as Madison Square Garden, the Barclays Center, and the Apollo Theater. For those looking for something more underground, there are countless music clubs and bars scattered throughout the city, featuring both established and up-and-coming artists across a wide variety of genres.
Comedy lovers can catch shows at iconic venues like the Comedy Cellar, where famous comedians like Chris Rock and Dave Chappelle have been known to drop in unannounced. And for those who love to dance, our night clubs are some of the most exclusive and sought-after in the world, with DJs spinning the latest beats until the early hours of the morning.
"The nightlife in NYC is absolutely insane! It's like a whole other world opens up when the sun goes down. The energy is just electric, and you can feel it in the air. And let me be real with you, it's not just about partying. It's also about the people you meet, the connections you make, and the memories you create. There's no other place like it." - Cassandra, a 34-year-old CPA lwe recently helped move to Chelsea.
In addition to its vibrant nightlife, New York is also home to a thriving underground culture scene, with everything from street art to experimental theater to immersive pop-up experiences.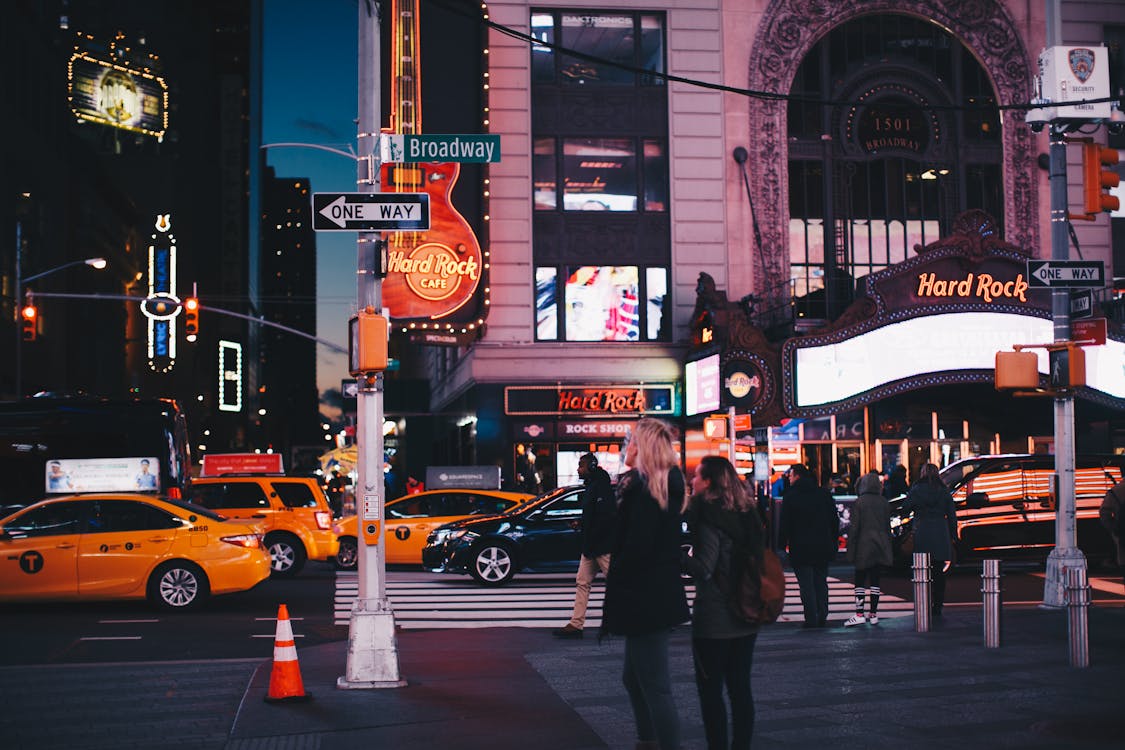 7. Famous landmarks and culture
New York City is a cultural mecca, and visitors can explore some of the world's most famous landmarks and sites. The Empire State Building, a towering icon of the city's skyline, offers breathtaking views of Manhattan from the observation deck. The Statue of Liberty, an enduring symbol of freedom and democracy, is another must-see attraction, with a ferry ride to Liberty Island and a tour of the monument itself.
When it comes to art, New York City is unrivaled. The Metropolitan Museum of Art is a treasure trove of masterpieces by artists such as Vincent van Gogh, Pablo Picasso, and Salvador Dalí, as well as historical artifacts from ancient civilizations. The Museum of Modern Art (MoMA) is renowned for its impressive collection of contemporary art, featuring works by Andy Warhol, Jackson Pollock, and Mark Rothko. 
For contemporary art enthusiasts, the Whitney Museum of American Art is a top choice, showcasing works by American artists from the 20th and 21st centuries. New York City has countless galleries and exhibition spaces, showcasing a wide range of styles and mediums, making it a must-visit destination for art lovers of all kinds.
And for families, there are plenty of attractions that are sure to keep kids and adults entertained, such as the Central Park Zoo, the American Museum of Natural History, and the iconic FAO Schwarz toy store. 
8. Networking Opportunities
New York City is the ultimate networking destination. With a population of over 8 million people, it's no surprise that the city offers countless opportunities for social and professional networking. You can join Meetup groups for just about any interest, from hiking to tech startups to book clubs. These groups host regular events where you can meet like-minded individuals and make new connections.
In addition, the city is a hot spot for industry-specific events and conferences. Whether you're in finance, fashion, or media, you can find a conference or networking event tailored to your industry. These events provide a platform for individuals to connect with potential business partners, clients, or mentors.
But networking isn't just limited to formal events. The city is filled with iconic landmarks and cultural attractions that serve as the perfect backdrop for casual networking. You can grab a coffee in Central Park with a potential business partner, or take a client to see a Broadway show. And of course, there's the famous New York City nightlife, with endless options for bars, clubs, and lounges where you can socialize and meet new people.
No matter what your interests or industry, New York City is the place to be for networking. With its vibrant culture, iconic landmarks, and endless events, the city provides the perfect setting to make meaningful connections and build your professional and social networks.
9. It Can Spoil You… 
And yet novelist John Steinbeck once wrote: "Once you have lived in New York and made it your home, no place else is good enough." This city, at its core, is a universe of endless possibilities. And the lifestyle options it offers aren't easy to match elsewhere.
Cons Of Living In New York City
1. High Cost Of Living
This is the most expensive city in the nation. The general cost of living in Manhattan, for example, is 137.6% above the national average. Moreover, real estate is steep. Most New Yorkers are renters, and apartment hunting in NYC is in no way easy. The average monthly rent is around $4,000. Of course, the luxury brownstones of affluent neighborhoods like the Upper East Side, the Upper West Side, the West Village, SOHO, Williamsburg, and so on are a lot pricier than, say, a one-bedroom apartment in the Bronx, Staten Island, or more remote parts of the city. Still, you have to factor in broker fees, a security deposit, and then food, transportation, and so on. And the day-to-day costs add up quickly.
2. Finding an Apartment is Hard
Apartments and living spaces in the city can be small and expensive. Be prepared to downsize and get creative with storage solutions. It's important to start your search early and be prepared to act fast if you find a place you like.
Many landlords in New York City require tenants to earn 40-50 times the monthly rent in annual income to qualify for a lease. For example, if the monthly rent is $2,000, you would need to earn $80,000-$100,000 per year to qualify.
If you don't meet the income requirements, you may need to find a guarantor who is willing to co-sign your lease. Guarantors are typically required to earn 80-100 times the monthly rent in annual income and have good credit.
This is one of the biggest things that stops people from moving here, from our experience. They want to make the jump, but they just can't find an affordable place to live.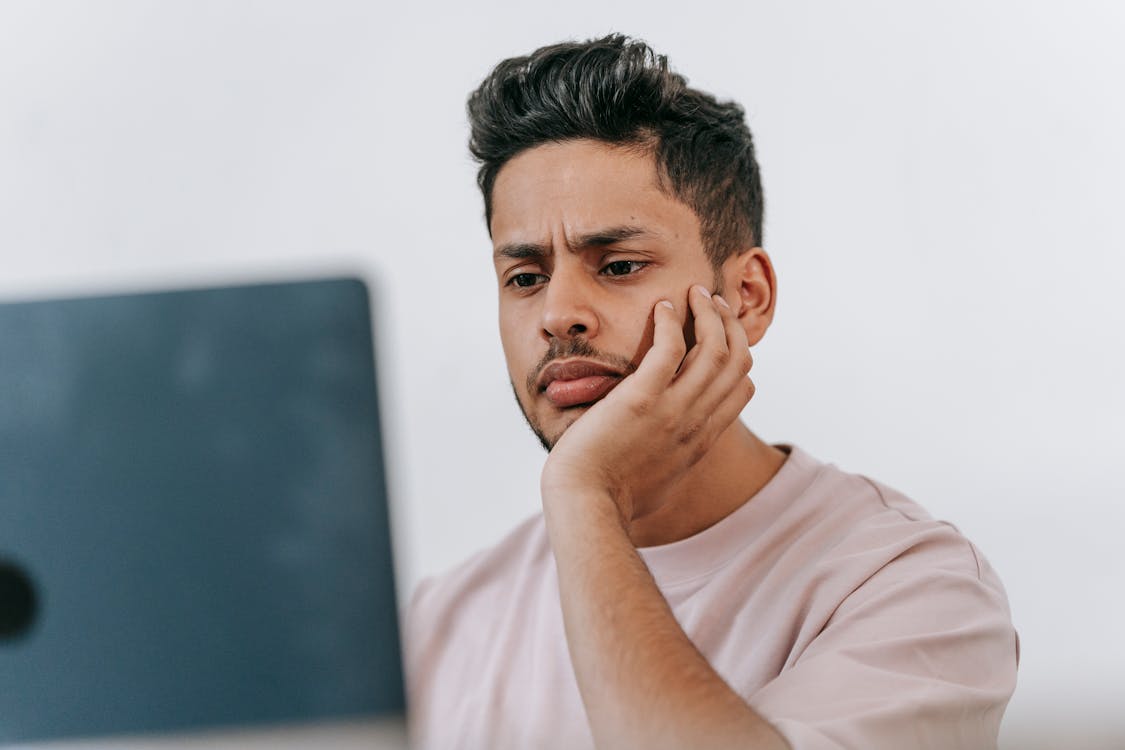 3. It's Noisy and Crowded
Yes, there are some challenges that come with city living. The hustle and bustle of the city can prove too much for those coming from small towns or quieter areas. The constant noise and traffic can take some time to get used to, and the sheer number of tourists can be frustrating for locals trying to get around.
The pandemic has brought economic hardship to many, leading to an increase in poverty and homelessness. Crime rates have also risen in some areas of the city, causing concern for residents and visitors alike.
However, the benefits of living in New York City far outweigh the challenges for most people. The city offers endless opportunities for personal and professional growth, as well as a vibrant cultural scene and a strong sense of community.
As one recent transplant to the city put it, "Moving to New York City was a huge adjustment, and there have definitely been some tough moments. But overall, I love the energy and diversity of the city. It's a place where anything feels possible, and I feel like I'm constantly learning and growing. I'm not sure if I can stay forever, but I'm excited to see where this city takes me."
4. It's Dirty - In places
The fast-paced lifestyle and constant hustle can be overwhelming for some newcomers, especially those accustomed to a slower pace of life. The city's infrastructure, such as the subway system, can be crowded and at times not very clean. However, it's important to note that the city has made significant efforts to improve its cleanliness and overall quality of life, with initiatives like the Clean Streets program and more frequent subway cleanings.
In addition, like any major city, crime does occur in New York. However, it's important to keep in mind that the city's crime rate has actually decreased significantly over the past few decades. As a result, New York City is now considered one of the safest large cities in the country. 
5. Unpredictable Weather
NYC can actually have all four seasons in one day. Expect hot, humid summers, sudden, unexpected temperature fluctuation all year round, and plenty of rain. And If you're used to a warmer climate, winters can be quite brutal and definitely take some getting used to.
In the summer months, temperatures can reach up to 90°F (32°C) with high humidity, making it feel even hotter. During the fall, the city experiences mild temperatures ranging from 60-70°F (15-21°C), perfect for enjoying outdoor activities such as apple picking or strolling through Central Park to admire the foliage.
Winter can be cold and snowy, with temperatures ranging from 20-40°F (-6 to 4°C). But despite the cold, the holiday season brings a special magic to the city with ice skating in Rockefeller Center and the famous holiday window displays along Fifth Avenue. And if you're looking for a break from the cold, you can always head indoors to explore the city's many museums, theaters, and restaurants.
Compared to other parts of the world, the temperature fluctuations may seem extreme. For example, those from more tropical climates may find the winter temperatures challenging, while those from regions with cooler climates may find the summer heat unbearable. But with proper preparation, you can enjoy all that the city has to offer, no matter the season.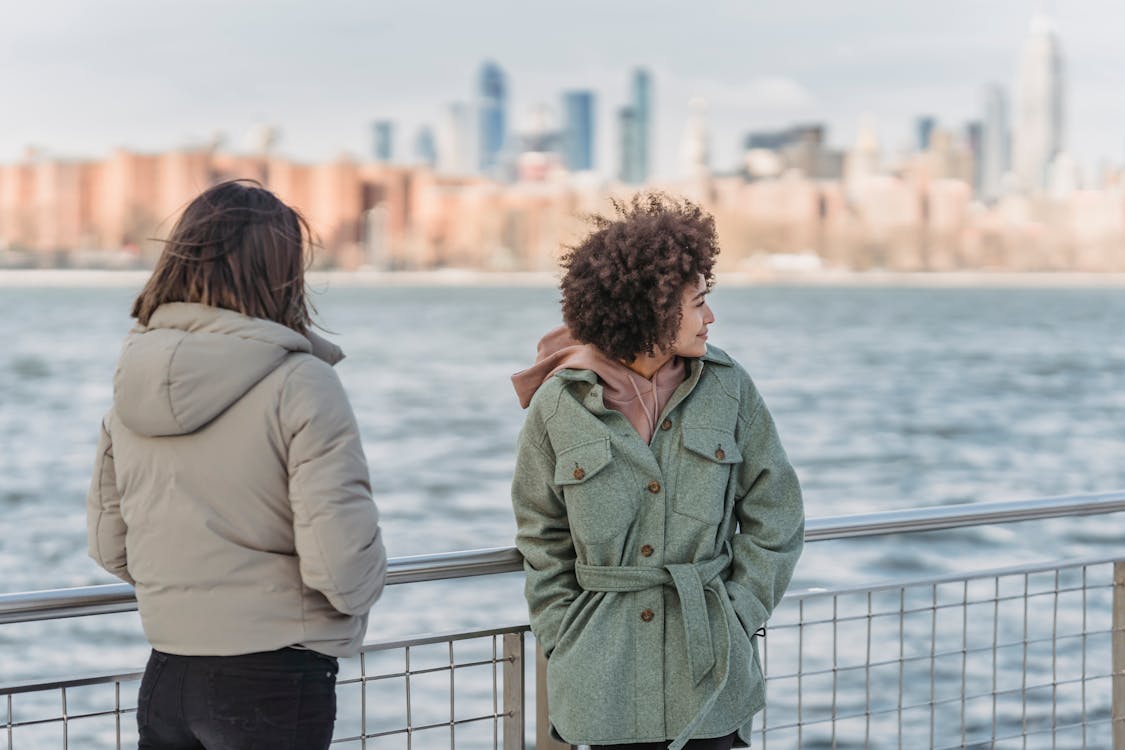 6. It Can Be Rough
While New Yorkers are generally known for their resilience and strength of character, the city's lightning-fast pace and often hectic lifestyle are definitely not for everyone.
Pulitzer Prize winning author Russell Baker once said, "New York is the only city in the world where you can get run down on the sidewalk by a pedestrian."
Life is like a high-speed roller coaster, with the lights flashing and people dashing in every direction. It's a place where time is money, and if you snooze, you lose. But amidst the chaos, there is a certain charm that's hard to resist. The hustle and bustle of the city can be invigorating, and the energy is infectious.
For some, the constant buzz of the city can be exhilarating, but for others, it can be overwhelming. From the crowded streets to the busy subways, it can be hard to catch a breath. But New Yorkers have a way of persevering, and they know how to find their Zen in the midst of the madness. It's a city that demands a certain level of toughness, but it also rewards those who can keep up with its rhythm.
Is It Worth Moving To New York?
Ask almost any local and they will likely tell you that it is most definitely worth it. But it all depends on what exactly you're looking for, your budget, and —well, on whether you already feel like you belong.
LIKE OUR FACEBOOK PAGE FOR MORE GREAT MOVING TIPS: Oz Moving & Storage