Everybody knows that New York City is one of the most expensive cities in the United States (and the world). According to the latest cost of living index, the cost of living in NYC is 31 percent higher than the national average!
Are you getting ready to move to the Big Apple? Are you worried about how you'll keep up with your bills?
Navigating the sky-high NYC cost of living can be tricky, but it's not impossible. As seasoned movers within these bustling streets, we've gathered insider tips and strategies to help you manage the NYC cost of living without losing your balance.
Below, you'll learn more about how much it costs to live in different neighborhoods of New York City and how you can deal with the high cost of living, even if you're on a tight budget.
New York City as a Major Metropolitan Area
In addition to being the most expensive city in the country, NYC is also the largest metropolitan area in the United States, with roughly 8.3 million people residing here, according to the U.S. Census Bureau.
To put the city's size into perspective, it also helps to understand its population density, which is 27,012 people per square mile. The average population density for a metropolitan area in the U.S. is 283 people per square mile.

The average salary in New York City is $76,339 annually, and the median is $59,752. For comparison, the average salary in the United States is $60,575 per year, with a median of $56,420.
Housing Costs
When it comes to understanding the cost of living in NYC, we can confidently say that one of the primary factors contributing to its reputation as an expensive place to live is the high housing costs.
The real estate market in NYC is highly competitive, and home prices reflect that. The median sale price in New York City is $700,000, so it's no wonder renters are much more prevalent than homeowners here.
Through our interactions with countless clients, we've come to realize that renters far outnumber homeowners in the city. It's a trend we've seen time and time again as we help people find their new homes in the heart of NYC.
Rental Prices in Different Neighborhoods
The rental prices in New York City vary significantly depending on where you're looking. Here's a breakdown of the average cost of an apartment in each of the five boroughs:
Manhattan
The average rent for a one-bedroom apartment in Manhattan is $4,192 per month, and the average rent for a two-bedroom is $4,750 (for comparison, the average rent for a one-bedroom in New York State is just $886 per month).
Within Manhattan, you may pay more or less than the average rate depending on your neighborhood.
Brooklyn
Brooklyn is a bit more affordable than Manhattan (although it's not cheap by any means). The average rent for a one-bedroom apartment in Brooklyn is $3,895, and a two-bedroom costs $4,295 per month.
Queens
In Queens, a one-bedroom apartment will set you back, on average, $2,750 per month. A two-bedroom, on the other hand, costs around $3,376 per month.
The Bronx
A one-bedroom apartment in The Bronx costs $2,125 per month on average. A two-bedroom is just a couple hundred dollars more at $2,395 per month.
Staten Island
Staten Island is the most affordable of New York City's five boroughs, with an average monthly rent of $1,600 for a one-bedroom. A two-bedroom apartment is quite a bit more expensive (although still more affordable than other boroughs) and costs, on average, $2,300 per month.
Factors Influencing Housing Costs
Why do New Yorkers have to pay so much for housing? As a New York based moving company, we've gained a deep understanding of the several factors influencing the city's housing market. Let us break it down for you:

Factor 1: Supply and Demand
We've witnessed the intense demand for housing in the city. New York City is a global hub, attracting people from all over the world.
With so many people moving here from other places, there is a significant demand for housing and an insufficient supply to meet that demand. A lack of supply and high demand means landlords can increase rental prices, and those who can afford those prices are the most likely to find a place to live.
Factor 2: Local Regulations
Why can't more apartments just be built in New York City to accommodate the demand for housing?
The city also has numerous regulations that make housing construction more complex, including strict building codes and zoning laws. Strict labor laws and high labor costs also make building apartments and other housing types harder.
Factor 3: Gentrification
Gentrification contributes to higher housing costs everywhere, including in New York City.
Over the last several years, many wealthy people have moved into less affluent neighborhoods (partly because the high demand for housing means they will move wherever they can), raising property values and contributing to higher prices for everyone.
Factor 4: Limited Space
Space is a precious commodity in the city that never sleeps. With limited land available for new construction, the supply of housing is constrained. We've seen how this scarcity can drive up prices.
NYC Transportation Expenses
In addition to housing, when calculating the true cost of living in New York City, you must consider how you will get around. Will you use public transportation or drive your own vehicle?
Public Transportation Costs
New York City's public transportation options include the subway, the bus, Long Island Rail Road, and Metro-North.
The subway and local, limited, and Select Bus Service bus fare is $2.75. The fare for Express buses is $6.75.
You can also purchase a 7-day unlimited MetroCard for $33 or a 30-day unlimited card for $127.

Owning a Car in NYC
We recently assisted a client who initially planned to bring their car to NYC. During our consultation, we shared our firsthand knowledge about the challenges of city parking, where garage fees can easily reach several hundred dollars per month, and the fact that gas prices often exceed $3 per gallon.
They decided to forgo the car and embrace public transportation instead, a choice that ultimately saved them both money and headaches.
Food and Groceries
Beyond housing and transportation, you must also make sure your basic needs are met -- including the need for food.
Here's an estimate of what you'll spend on food and groceries in New York City.
Eating Out and Restaurant Prices
When eating out at a cheap restaurant, most New Yorkers spend an average of $25 per person. For a fancier meal for two at a mid-range restaurant, expect to pay closer to $100.
Fast food meals at places like McDonald's cost about $12 per person, with a standard cheeseburger costing about $3.60. If you want to grab a regular cappuccino for a caffeine fix, expect to pay around $5.20.
Grocery Store Expenses
Buying groceries and cooking for yourself will help you save money, especially in an expensive city like New York. Remember, though, that grocery prices are higher here than in other parts of the country.
According to the latest data from Numbeo, a popular cost of living calculator, the daily recommended minimum for food in New York City is $17.89 per person. The monthly recommended minimum is $554.65.
Utilities and Services
Along with your monthly rent, you should also consider the cost of utilities and other services when calculating your budget and determining a place's affordability.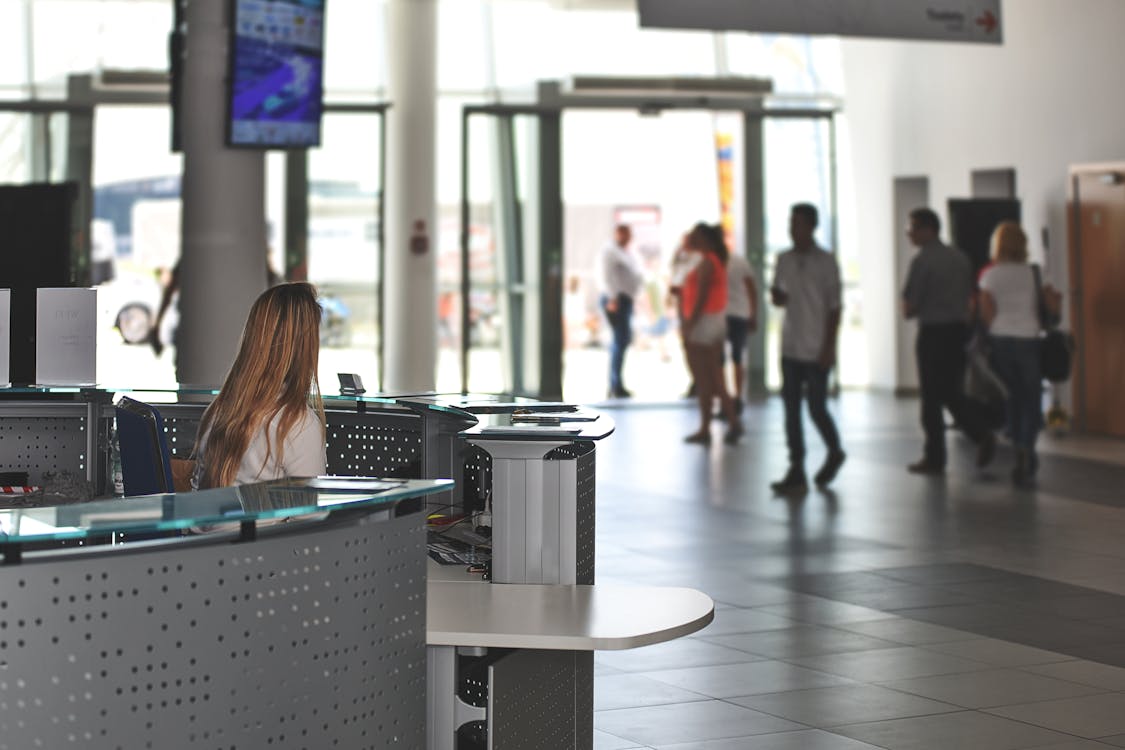 Electricity and Heating Costs
On average, New Yorkers spend about $158 per month on electricity ($1,896 per year). The average heating cost is $418.77 per month ($5,025.24 per year).
Internet and Cable Services
Internet and cable costs vary by provider. However, rates of the city's top internet providers range from $19.99 to $50 per month. Meanwhile, the average cable bill is around $100 per month.
Water and Sewage Fees
Water in New York City costs $4.30 per 100 cubic feet (or 748 gallons). The combined cost of water and sewer fees is $11.12 per 100 cubic feet. The minimum water and sewer charge per metered household is $1.27 per day (about $38 per month).
Waste Disposal Charges
The average trash bill is about $20 per month. This fee is usually included in most apartments' rental fees.
Healthcare Expenses
Of course, healthcare costs vary based on your condition and health insurance provider. However, for a new patient, the average cash price is $157 at a hospital/surgical center and $206 at an office/urgent care facility. 
For returning patients, the prices are lower -- $103 at a hospital/surgical center and $143 at an office/urgent care facility.
Entertainment and Recreation
The good thing about living in New York City is that you have plenty of affordable and accessible options for entertainment and recreation, from going for a walk in Central Park to visiting museums during free hours. For example, the Metropolitan Museum of Art has free hours from 5 pm to close on Tuesdays!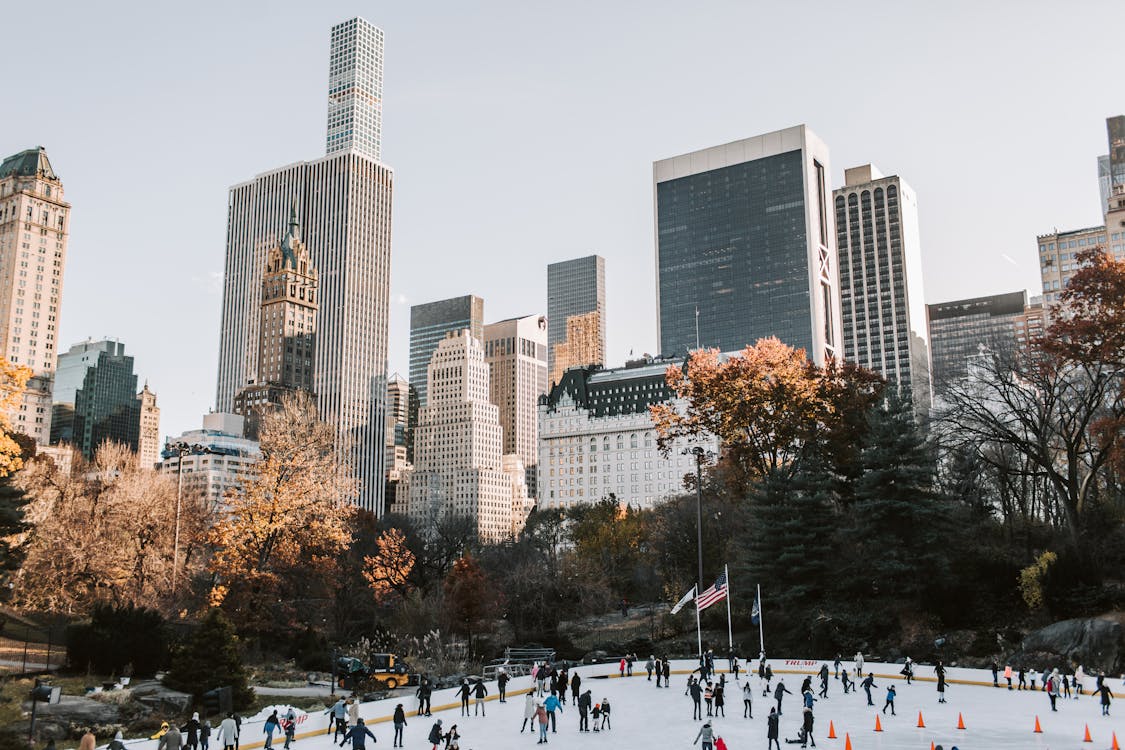 Education Costs
New York City has a great public school system, making it an excellent option for those seeking a good education for their kids without spending a small fortune each year.
You also have plenty of options if you choose the private school route. Keep in mind that private school tuition in NYC costs, on average, $20,683 per year.
Childcare Costs
In a high-cost-of-living place like New York City, you can expect to pay quite a bit for childcare. The average cost for infants is $21,112 per year, and the average cost for toddlers is $16,380. For kids ages 3-5, childcare costs an average of $968 monthly.
Tips for Managing the Cost of Living in NYC
Living in NYC on a budget is possible, but you have to be willing to get creative. Here are some tips that can help:
1. Search for Affordable Housing Early
Don't wait until the last minute to search for a place to live. Consider moving during the off-season (fall or winter) as well to find more affordable rental rates.
2. Live with Roommates
If you split the cost with roommates, it's much easier to afford rent and utilities in New York City. Consider sharing an apartment with another person (or a few other people) to make it more cost-effective.
3. Be Willing to Commute
Maybe you work in Manhattan, but that doesn't mean you can afford to live there comfortably. Living in a more affordable borough, even if it's farther away, can help you save a lot of money.
4. Walk or Use Public Transportation
Walking, cycling, or public transportation will all be more affordable than driving yourself or relying on an Uber, Lyft, or taxi. If you do need one of these options, split them with a friend to save money.
5. Choose Budget-Friendly Grocery Stores
Cooking for yourself will help you save money, but you can reduce costs further by shopping at more budget-friendly grocery stores. Trader Joe's and ALDI are popular options for affordable food, drinks, and other household items.
What Salary Do You Need to Live in NYC?
The ideal annual salary for living in New York City depends on multiple factors, such as the number of kids you have (if any), where you want to live, the kind of food and entertainment you enjoy, your income tax bracket, etc.
However, considering the median salary is $59,752, it's safe to say that earning around or more than that amount will help you meet your monthly bills.
Simplify New York City Living with Oz Moving & Storage
After learning about the factors influencing the NYC cost of living, are you more confident about moving here?
If you are looking for an affordable and professional moving company to help you relocate, Oz Moving & Storage is ready to assist you.
Contact us today for a free quote!