Hiring movers in New York City can feel just as stressful as the move itself — especially if you've never moved before and don't know what characteristics the best moving companies share.
You must vet candidates carefully before choosing professional moving services. Don't just pick the first business you find and hope for the best.
Learn how to evaluate an NYC moving company below.
The Importance of Choosing a Reputable NYC Moving Company
Don't all moving companies do basically the same thing? Why do you need to be so particular about the NYC movers you hire to transfer your belongings from one place to the next?
Put simply, not all moving businesses are created equal. If you aren't careful when choosing professional movers, you could end up with broken or damaged fragile items or lost belongings.
You could also get caught up in moving scams.
Some New York City moving companies offer great prices, only to pull the rug out from under you at the last minute and spike their rates for unclear reasons. Other companies aren't actually insured and licensed in New York City and post fake ads to exploit unsuspecting customers.
To avoid these issues, take your time and be diligent about your research when looking for a professional moving company.
8 Tips to Evaluate an NYC Moving Company
Finding the best movers should be at the top of your to-do list as you prepare to move to your new home.
Here are some tips that can help you narrow down your choices and connect with trustworthy NYC moving companies:
1. Ask About Specific Services
Start by exploring the specific help the company offers with the moving process. For example, do they assist with long-distance moves and international moves, or can they only connect you to local movers who work in the five boroughs?
If you have large or bulky items like pianos, do you need storage services as well as moving help? If so, be sure to look into the business's storage options before making a final decision.
Some moving businesses also offer additional services that can make your move easier. Examples include packing services, help with unpacking, reassembly assistance, and access to quality packing supplies.
These add-on options may add to your final moving costs, but they also take some time-consuming tasks off your to-do list and give you more bandwidth to focus on other things.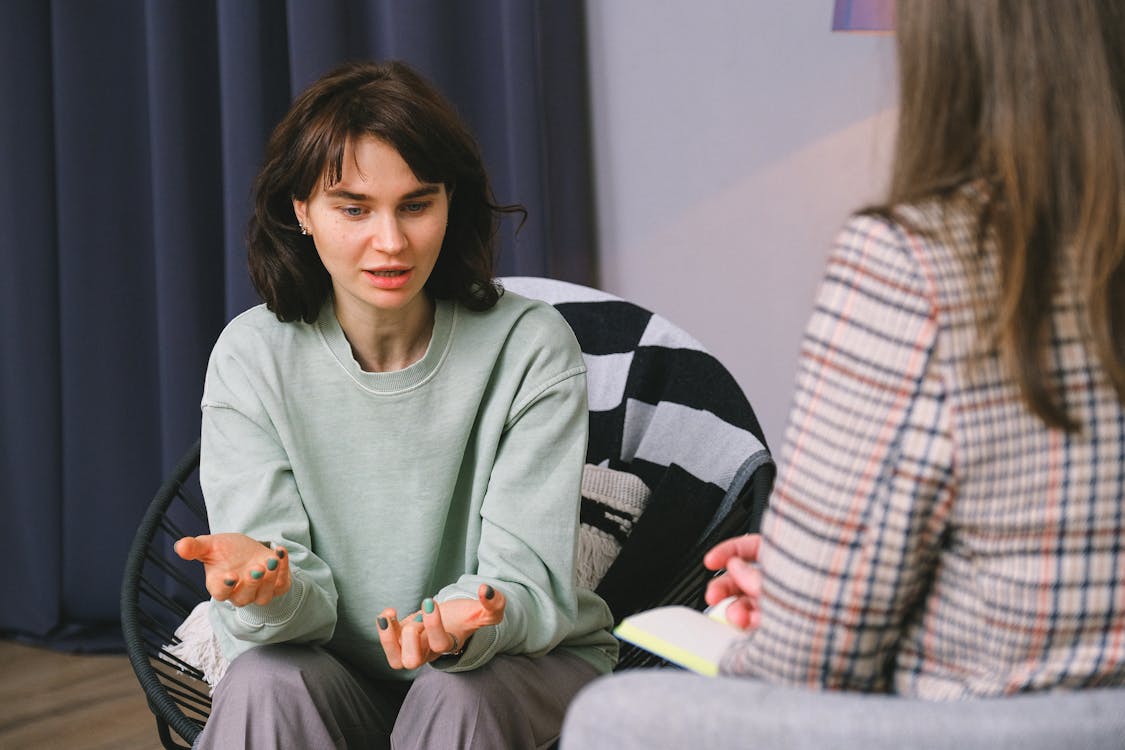 2. Consider Moving Quotes
After you've found a moving company that offers the services you need, it's time to contact them and ask if they can give you a quote.   
When looking at each quote, remember to look beyond the final price. Consider whether they charge hourly or a flat rate based on the size of your house or apartment.
In many cases, the flat rate will often be more affordable, even if the price seems higher initially. Movers that charge by the hour often tack on additional fees, such as transportation fees, at the end that increase their final price.
Keep in mind, too, that the quality of service ultimately matters more than the price. It's worthwhile to spend a bit more money in exchange for assistance from reliable and trustworthy professionals. 
3. Research Affiliations and Credentials
Look for New York City moving companies with professional affiliations and credentials.
The following are some examples of credentials that indicate the business is trustworthy and likely to offer superior service:
Always check that the company's credentials are up to date. You can often find this information online or reach out to the organizations with which they're affiliated and ask directly.
4. Request Licensing and Insurance Information
In addition to being affiliated with professional organizations and local authorities, it's also a good idea to ensure the company has an up-to-date New York business license. They should be insured as well (and willing to provide proof of insurance upon request). 
5. Look into Service Locations
Always check the moving company's service location to ensure they can get to your current residence and transport your belongings to your new address.
Make sure they can accommodate the complexity of your move, too. For example, if you live in a walk-up attached to a narrow alley, will the movers have enough space to bring a moving truck around to your door?
6. Read Customer Reviews
Look at online reviews to see what past customers have experienced when working with this moving business.
Were they satisfied with the services this company offers? Was the moving crew punctual, polite, and professional?
Did they handle the customer's belongings with care, transporting them to the destination without any cracks or dents?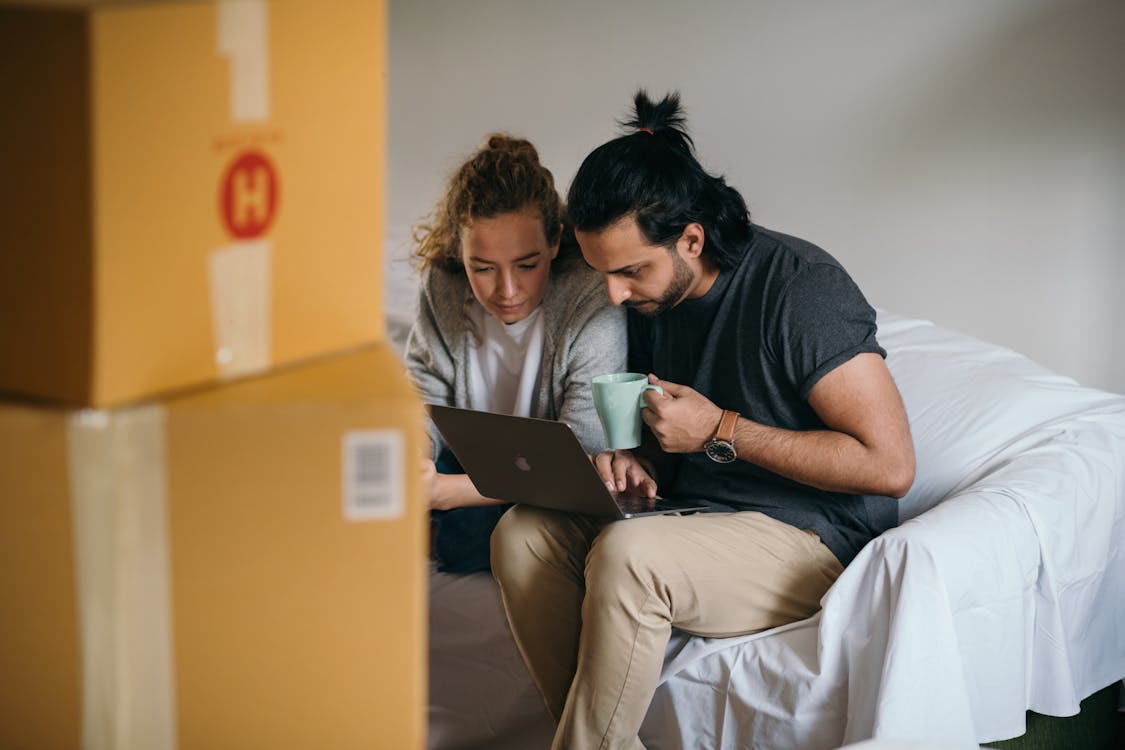 Top Review Platforms
You can check out many online review sites to evaluate an NYC moving company. 
Here is a list of the Top Review Platforms:
7. Evaluate Their Customer Service
You can learn a lot about a company's customer service by reaching out to them online or by phone.
How quickly do they respond to your message or pick up the phone? Do they call you back promptly?
Consider how the company's representative communicates with you, too. Are they polite and professional? Do they have helpful answers to your questions?
It's also a good sign if the company seems willing to work with you even in difficult situations. For example, do they have options for a last-minute move? Are they able to accommodate your moving date or help you move specific items? 
8. Watch for Red Flags
To avoid falling victim to a moving scam, be on the lookout for these red flags:
A quote costs money (moving quotes should always be free)

The quote is not binding (this means the price can change at any time)

The price seems too good to be true (it likely is)

You can't find any reviews backing up the company's services

The business doesn't background check its employees (this means they might be sending untrustworthy people to your home)

The company doesn't have the proper licensing and proof of insurance (if there's no evidence that the company exists, it might not be a legitimate business)
Finally, remember to trust your gut as well. If something feels off about a company, it's okay to move on to the next option, even if you can't put your finger on precisely what's wrong. You're in charge.
Enjoy a Great Moving Experience
Our General Manager, Nancy Zafrani, suggests that it's possible to find a great moving company in NYC, but it requires some homework: "As someone who has helped thousands of people to move, I know firsthand how important it is to find movers you can trust. That's why you should always take the time to research and vet potential companies thoroughly before making a decision. By asking about specific services, considering moving quotes, and looking into affiliations and credentials, You'll be able to ensure that you are working with a reputable and trustworthy moving company".
Follow the above-mentioned tips to evaluate an NYC moving company, and you'll have no trouble finding the support you need to make your move as simple and stress-free as possible.
LIKE OUR FACEBOOK PAGE FOR MORE GREAT MOVING TIPS: Oz Moving & Storage