Key Takeaways From This Article:
Flat rate moving is a pricing method that offers a binding quote for the entire move, regardless of how long it takes.

Flat rates can be more expensive than hourly rates for small moves or moves with lighter belongings. 

Variables like weight, travel time, and additional services can lead to higher estimates. 
Flat Rate Moving vs. Paying by the Hour
Moving anywhere — be it cross country, interstate, or right next door — is always hard work. And moving within the concrete jungle that is New York City can be downright exhausting. Enlisting the expertise of high-quality NYC movers like Oz Moving and Storage is one sure way to guarantee as stress-free a move as possible. But even when New Yorkers choose to go with the pros, one of their most frequently asked questions is whether to opt for flat rate moving services or pay by the hour. So, if you've found a new home in the Big Apple and are asking yourself the same, this humble local moving company has a few pros and cons for you to consider.
Flat Rate Moving Definition
Most moving companies use one of two pricing methods: hourly pricing and flat rate pricing. Hourly pricing means that you pay your movers for every hour of work done (with the minimum usually starting at three hours). Whereas a flat rate means that the moving company will assess your home and offer you a binding quote for the entire job. So you'll know exactly what your move will cost before your move date — no matter how long the job may take.
Who can benefit from a flat rate quote? According to our General Manager, Nancy Zafrani, "flat rate moving can be a good option for those who want a stress-free move and a guaranteed price".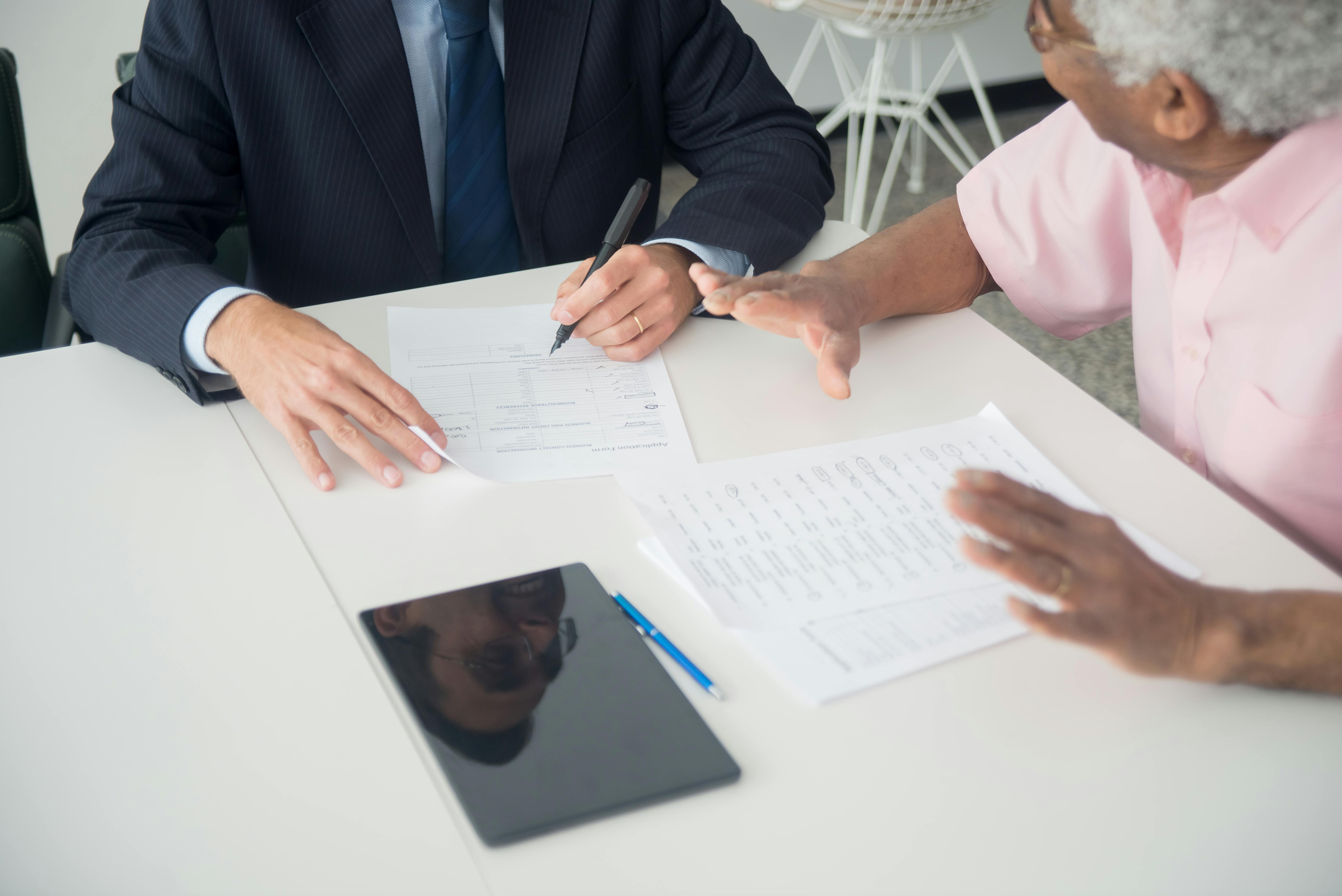 How to Calculate a Flat Rate Quote
A flat rate quote is usually determined by assessing the size of your space and the amount, type, and weight of the stuff you have. This can be done either via an in-home visit or virtually — via a video call or photo inventory, for example. And how far you're going plays a major role too.
Pros and Cons of Hiring Flat Rate Movers in NYC 
There are a few advantages and disadvantages to opting for a flat rate in NYC. It all depends on the nature of your specific move. For instance, moving the contents of a tiny one-bedroom apartment is obviously a lot cheaper than those of a three-story house. But whether it's cheaper with a flat rate than by the hour isn't always obvious. A flat rate for basic service (i.e., loading the moving truck, transportation, and unloading) can prove relatively affordable. Meanwhile, a full-service move — as in, full packing services, packing materials, furniture disassembly and assembly, handling of fragile items, crating, unpacking, storage services (if needed), and so on — will be a lot pricier. 
And long-distance moving costs will naturally be higher than local moving costs, whether flat rate or hourly. But here's a general breakdown of the pros and cons of flat rate moving within NYC.
Pros 
With a flat rate, you know what you're paying from the get-go. You don't need to worry about any costs that may arise as the move progresses — i.e., extra packing materials, time spent in traffic, fuel costs, and so on. Your fee remains the same no matter what NYC throws at you. 
Also, moving the contents of a tiny studio apartment right next door generally shouldn't take more than an hour or two, in theory. However, an hourly rate typically starts at a minimum of three hours. flat rate moving can also be a good call when moving a large household — because it can save you the headache of calculating all the necessary costs on your own.
But perhaps the single biggest advantage to a flat rate in NYC is the time your move takes. Because even though moving within NYC is technically not considered long-distance — it sure can feel like it. Going a block or two within Manhattan might be relatively quick if all goes well. But moving from Queens or the Bronx all the way to Staten Island can take hours. Especially depending on the time of day, parking, and NYC's infamous traffic. And an hourly rate means that every minute your movers spend on the road, waiting for parking, and/or maneuvering a tricky staircase or elevator will cost you.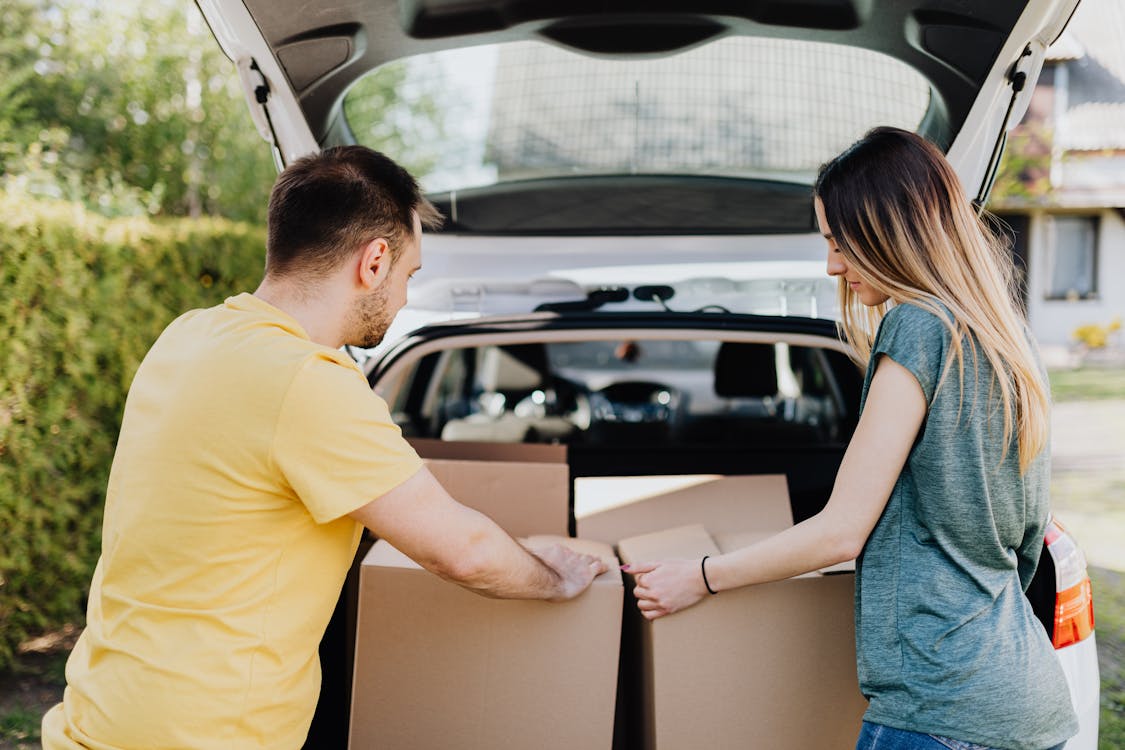 Cons 
On the other hand, flat rates are not easy to calculate. They require a careful and detailed assessment of countless variables. The movers have to factor in the amount and size of your belongings, the number of movers and vehicles required, estimated man hours, a moving route, and so on. 
Weight is also a major factor in determining your flat rate. Because the heavier your belongings, the higher your flat rate will be. Whereas when you're paying by the hour, moving a heavy couch generally costs you the same as moving its pillows. In other words, moving the contents of a tiny NYC studio apartment — right next door or across boroughs — might prove a lot cheaper with an hourly rate.
The moving company also needs to gauge the potential travel times, traffic conditions, fuel costs, parking restrictions, stairs, elevators, and any unforeseen setbacks that may occur. NYC is by definition unpredictable (as is the traffic). And a flat rate is always an estimate at best. Even the most professional companies may, therefore, often calculate somewhat higher costs for their flat rates — in order to avoid incurring any potential monetary losses. This means that, in the long run, you might end up paying a lot more than you would have with an hourly rate. 
Conclusion
Ultimately, there's no one definitive answer as to whether flat rate moving is worth it — be it in NYC or elsewhere. Because no two moves are the same. So your best bet is to do as much independent research as possible, assess your move, factor in time, weight, and distance, and calculate your budget and overall needs. 
And you can always reach out to OZ for a free quote, or with any other questions you might have. While flat rate moving remains open to debate, knowing all your options in the city that never sleeps will help you decide what works best for you.
LIKE OUR FACEBOOK PAGE FOR MORE GREAT MOVING TIPS: Oz Moving & Storage