Whether you're a native New Yorker homeowner or new in town, finding some extra space for your stuff in the Big Apple can be a bit of a hassle. And like most things in NYC, storage costs aren't cheap.
Still, with hundreds of storage facilities throughout the city, it is possible to find a storage solution that fits all your storage needs at an affordable rate. And the average price you pay depends on how much stuff you have and where and how you want to store it.
That's why it's essential taking some time to do your research and figure out what's best for you, considering your needs, understanding what will impact the cost, and how much you're willing to spend.
Average Monthly Cost for Storage in NYC
On average, NYC pays around $60 a month for a 5x5-foot storage unit — that's about 25 square feet, or the size of a walk-in closet. And a 10x10-foot space (i.e., 200 square feet, or enough to fit a car) averages around $250 a month. 
Monthly storage payment figures, therefore, vary greatly depending on a number of factors. Just as is the case with real estate, the biggest factor that differentiates NYC storage prices is location, location, location. 
For example, the average one-month rent for a 10x10-foot self-storage unit in Queens's Long Island City is around $225. But a similar space in Jersey City (technically no longer NYC but still very close) will cost you half that. And 100 temperature-controlled square feet on Broadway, Manhattan can be more than what renters pay on average for a decent one-bedroom apartment on Broadway in the Bronx. 
Here's a general breakdown of the average storage costs for a standard 10x10-foot space in NYC's five boroughs — from the most expensive to the cheapest:
Average Storage Cost In Manhattan
If you're looking to store your stuff in New York's most popular and most expensive borough, be prepared to spend anywhere between $225-500 per month. On average, a non-climate-controlled unit will be around $400 monthly. 
Average Storage Cost In Brooklyn
Brooklyn is generally not as expensive as Manhattan, although certain neighborhoods are getting there. However, being three times bigger, it can be a lot cheaper when it comes to storage. If you shop around you can find a 10x10-foot space for around $200-300/month.
Average Storage Cost In Queens
Queens is by far the largest of the five boroughs, which means the costs of self-storage facilities vary greatly. The overall prices are generally similar to those of neighboring Brooklyn, but you can find decent units for $150-200 a month in more remote areas.
Average Storage Cost In The Bronx
The Bronx's proximity to Manhattan makes storage there the most affordable. Depending on the location, you can find 10x10-foot units for around $100 monthly. 
Average Storage Cost In Staten Island
And Staten Island also has some of the lowest prices for storage throughout all of NYC. Its remoteness means that 100 square feet of space averages around $115/month.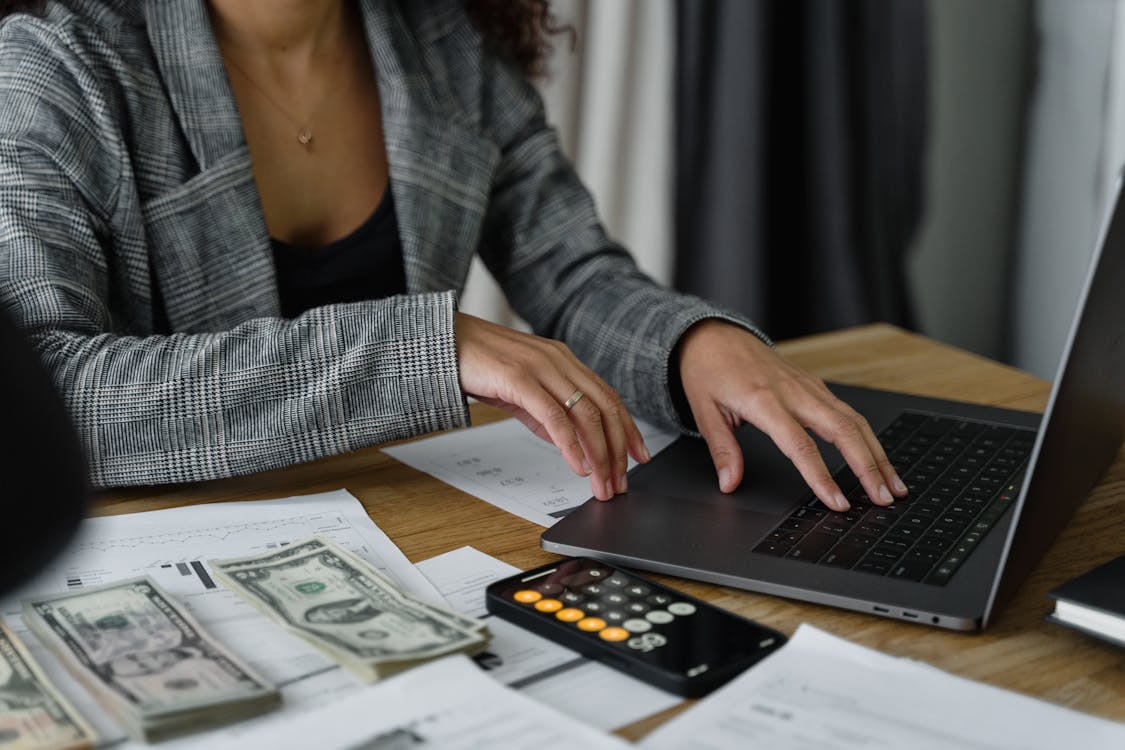 See also what is and how to calculate the cost of moving in NYC.
Factors That Impact The Cost Of Storage
Storage unit size, duration of the rental, amenities like temperature control, drive-up access, insurance, and so on — all this will affect your overall storage unit costs. You can find a 1x2-foot locker for a few small valuables in Queens for around $15/month. Meanwhile, a large climate-controlled storage unit with all the perks on the Upper West Side can cost you upwards of $1,500.
Here are some key points to consider when calculating your NYC storage budget:
Size Of The Storage Unit
Unit sizes can range from the size of a box to that of a three-car garage. If your one-bedroom apartment isn't too cluttered, a 10x10-foot unit should be enough to fit all its contents. Meanwhile, 10x20 feet can usually accommodate most of the stuff from a four-bedroom house. And the bigger the unit, the higher the costs. 
Location
Location is especially important in the Big Apple. Generally speaking, the further away you are from the epicenter (i.e., central Manhattan), the cheaper the storage costs. However, depending on the facility, its specific location, amenities, and so on — that's not always the case.
Time Period
Most companies will rent on a month-by-month basis, but there's no standard minimum on renting storage. Still, renting long-term (months or years) usually means discounts. Some companies offer the first month free, depending on the length of your rental. And there's also usually no time limit, meaning that you can store items indefinitely (with monthly payments automatically deducted from your credit card, for example).
Security Features
Each storage facility has their own safety culture. The level of security (i.e., alarms, 24-hour monitoring, security personnel, etc.) will obviously effect your overall costs.
Insurance
No matter the level of security, insurance is always a good call. Many companies will have it included in their storage packages, while with others you might need to pay for it separately. 
Climate Control
If you're storing items like delicate furniture, collectibles, artwork, and so on, you want to make sure they stay safe at any given time. Most facilities in NYC offer some sort of climate control features, but this usually means paying extra too.
Efficient Ways To Cut Down Your Storage Cost
The storage industry in NYC can be quite competitive, with each storage company offering their own unique storage solutions. But whether you're just storing a few small personal items or have books, bookshelves, tables, chairs, beds, mattresses, a boat, etc. — there are numerous ways to reduce your overall storage costs. Here are a few of them:
Do a thorough inventory. Store only what you can neither fit in your home nor do without. Chances are some items can be thrown away, sold, and/or given to friends, family, neighbors, etc. for safe-keeping. 

Double-check the existing insurance on your stuff — some of it might already be insured.

Think about whether features like climate control are absolutely necessary for your particular belongings.

Utilize the storage space to the fullest. Do some geometry, make notes of the physical dimensions, and then stack and store wisely. Being good at Tetris will help here. But keep in mind that leaving some extra space is a good call too.

Consider location and accessibility. If you don't need everyday access to your stuff, a more remote location will mean cheaper costs.
We've also shared a guide on how to plan a move that might be useful for you. 
Plan Your Storage
Self-storage usually goes hand-in-hand with moving, and local professional movers can be a great help when it comes to planning both. From packing to pick-up to drop-off, we know the territory, and we'll help make the experience as stress-free as possible. Explore Oz's storage options and reach out for a free moving quote. Or call our storage facility phone number — (914) 751-0088 (Mon-Fri, 9 AM-3 PM) directly with any questions you might have. 
Finding some extra space in NYC is not easy, but you do have options. With some foresight, research, and a bit of decluttering, your belongings will have a cozy NYC home in no time.