It's no secret that moving can be risky sometimes! Things can get lost, misplaced or even broken during the moving process. Most often, we treasure our valuable items and don't want to part with them.
These risks are why many prefer to hire insured and licensed movers. With licensed and insured movers, you can feel confident about your move and ensure that your belongings are safe. You can also feel prepared in case any unfortunate moving mishaps take place.
In New York City, moving often requires navigating complicated labyrinths and narrow corridors in older walk-up buildings. Though movers typically have years of experience and will not damage your belongings, you can never be too prepared.
Moving day should be a time to celebrate your new apartment and not mourn old belongings!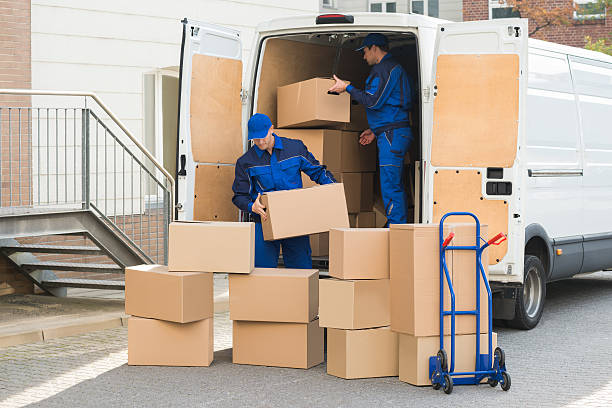 Our team has compiled a F.A.Q list below to help you understand how moving companies in NYC can help you protect your belongings with their insurance policies.
1. What is a "licensed mover"?
A licensed mover is a moving company that is certified by the USDOT, as well as a number of other institutions. Essentially, a licensed mover is accredited in some way and monitored for safety and has passed a number of criteria. When hiring movers, you should inquire if they are licensed by the DOT. Obtaining this information ensures that your moving company is legitimate. 
Typically, movers are licensed by the Department of Transportation and have a unique USDOT federal identification number. To be issued a license from the DOT, a moving company must be insured. You can obtain a moving company's USDOT number and do research on them via FMCSA to learn about their fleet size, safety history and so on. 
However, moving companies can also be accredited by several moving trade associations like the American Moving and Storage Association and consumer protection agencies like the Better Business Bureau. 
If a company is accredited by these institutions it means that they must adhere to certain standards and generally, they are more safe, trustworthy and reliable. 
2. What is an "insured mover" in New York City?
An insured mover is a moving company with moving insurance included in the cost of moving. As in, when you hire them your belongings (furniture, valuables) will be partially insured. Typically, the insurance for long distance comes out to a flat rate of $.60 per pound, per article. For local movers, the insurance policy covers half that. 
In New York, insurance liability is a minimum of $.30 per pound, per article. Because the insurance is calculated by weight and not by value, inquire about other insurance options to get more coverage. To get full value protection, insurance will cost you around 1-2% of the total valuation of your belongings. 
3. What is a Certificate of Insurance (COI) and why do you need it?
A Certificate of Insurance is a document that a moving company should provide to outline their moving insurance conditions and insurance policy. The COI should list the name of the policyholder, the effective date and limits of their coverage.
4. Do Moving Companies Need COI To Move In NYC?
All professional moving companies in NYC are required to provide a COI. Moreover, plenty of apartment buildings in NYC require that movers have a COI to protect their building upon your move in or move out. These larger buildings may ask for a COI before they approve your move.
5. What Happens If There's Damage On Moving Day?
If there is damage on moving day, a professional moving company can assist you with financial compensation for part of the damages. The moving company will either cover this out of pocket or refer to their insurance company. Unless you pay for additional insurance, the moving company will calculate according to NYS insurance minimums.
6. Do you have to pay for moving insurance in NY?
If you are moving valuable items you can pay for additional moving insurance. Otherwise, the insurance that is included in the moving price comes out to $.30 per pound, per article. Hiring professional movers with insurance can make the move feel a lot more manageable and stress-free.
Ready to move to your new home?
Reach out to local movers to inquire about their pricing and request a free quote. The moving experience can be challenging and unpredictable, which is why hiring the professionals can help you reduce the hassle. Professional movers offer a number of moving services like packing, unpacking and storage solutions. Typically, it can be hard to find good movers at the last minute so don't hesitate to book movers in advance. 
If you are in the New York area we recommend you check out Yelp to read reviews on local moving companies. Before you hire movers, read up on other customers' experiences. You should look for several things like affordability, communication and quality of care for furniture and belongings. 
LIKE OUR FACEBOOK PAGE FOR MORE GREAT MOVING TIPS: