Hiring a NYC moving company is often the best way to make a big move happen. While you can rent a truck and do it yourself, professional movers may end up saving time and money in the long term (especially when it comes to the safety of your fragile items and valuables). Furniture can break or get damaged without the right hands on deck. While moving is typically a stressful occasion, moving in NYC is a whole different story. NYC moves can often feel like a miracle due to narrow door frames, crooked staircases and old elevators. 
How to hire movers in NYC?
There are several ways to hire movers in NYC. You can either call them or fill out an online request form. Depending on the moving company, you can also message them on social media.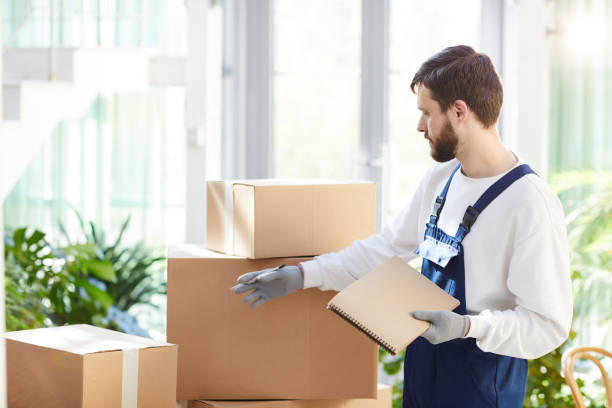 Before you hire a moving company, it is recommended to get several moving quotes from local movers in your area. Compare the prices to see who offers the best deal and has the optimal availability for your needs.
What To Look For In A Moving Company?
Ask your friends about their moving experience with NYC movers and see if any have a good recommendation. With movers, you should look for several things:
Communication. Is the moving company reliable and easy to communicate with? Have they been clear with their confirmation? Are they on time? 

Did they safely transport your items? Ask your friends to see how well the movers did at moving furniture and handling their belongings with care. If you do not have any friends who have used movers recently, be sure to read reviews online. Check out customer reviews on Yelp or Google.

Are the movers based in your area? Sometimes it is better to hire local movers who specialize in a certain area. This will make the move more efficient because they have experience navigating local traffic, crowded streets and 5 floor walk ups. 

Is the company transparent? Does the price add up? Do some research to make sure that you are not being overcharged. 
How much do movers charge in NYC?
The cost of moving in NYC can vary. Movers sometimes charge upwards of $600 depending on square footage of your apartment. If you are moving from a 2 bedroom apartment, your move will cost more than if you are moving from a studio. Local moves are generally more affordable. For example, long distance moving can cost upwards of $2000.
If you are looking to move most of the items yourself, but need a hand or two, you can even hire a moving company to help you move an individual item like a Piano or Bed. In this case, you will end up paying by the hour which means that you can get a bulky item safely transported for $200 or so. Movers can come pick up and drop off individual furniture pieces if necessary. There are also additional moving services you can pay for like packing and unpacking, which you should inquire about if interested. 
Pricing may also vary depending on location (Brooklyn, Manhattan, The Bronx, Long Island, Jersey City) and the company you choose. 
You can also hire individual movers by the hour from craigslist, TaskRabbit or Facebook Marketplace. However, make sure you are careful and don't fall for a scam!
How far in advance should I hire movers in NYC?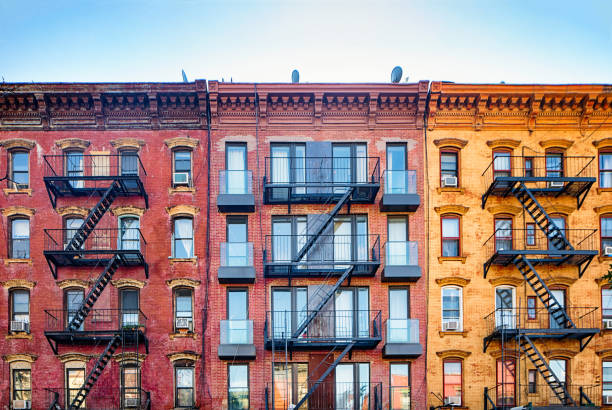 Hiring movers in NYC can be a bit more challenging in the summer. Typically, the summer is the season for moving, which means that a lot of moving companies can be overbooked. Moreover, because most people's leases start on the first of the month, the days leading to the first can be heavily booked. Therefore, we recommend reaching out to movers at least one month in advance to ensure that they have the availability for you. For long-distance moves, we recommend reaching out ASAP to ensure that movers can accommodate your timeline. 
Should You Hire a Large or Small Moving Company?
There are benefits to both. A small moving company will be more eager to impress you. However, a small moving company may not have the fleet available on your intended moving day. Most moving companies will tell you that they have gotten busier since the onset of the pandemic and the mass relocating boom the pandemic has spurred. 
A large moving company will most likely have more fleet and greater availability but may not have that bespoke feel to it.
Should You Hire a Moving Company or Move Yourself?
The answer largely depends on your budget. Moving yourself can be exhausting, but affordable if you have friends who are willing to help and a cheap van rental option. Moving yourself is totally possible and even recommended in certain instances. You can rent a U-Haul or a Moving Truck and seek movers who charge an hourly rate online. However, if you are short on time and have some extra money to spend, hiring a moving company will most likely be the best option. Furthermore, if you have lots of fragile items, you may need a white-glove service that only the experts can provide. 
When moving yourself, be aware of any potential additional costs that may accrue throughout the move: parking tickets, packing supplies, gasoline costs and any potential damages to your new home, furniture and other household items. 
So Is It Worth Hiring Movers in NYC?
It's no secret that moving within New York City is hard work. It involves narrow hallways, 5 floor walk-up buildings and busy sidewalk traffic. You may have a hard time navigating the move without ample experience driving a moving truck in NYC. For these tricky NYC moving situations, hiring professional movers who are equipped to handle the task is often well worth the price.  
However, if you want to save money on moving costs, conducting the move yourself is a great affordable alternative. Be sure to ask friends for help! Moving to a new apartment can even be a fun activity for your friends if you get creative.

LIKE OUR FACEBOOK PAGE FOR MORE GREAT MOVING TIPS: