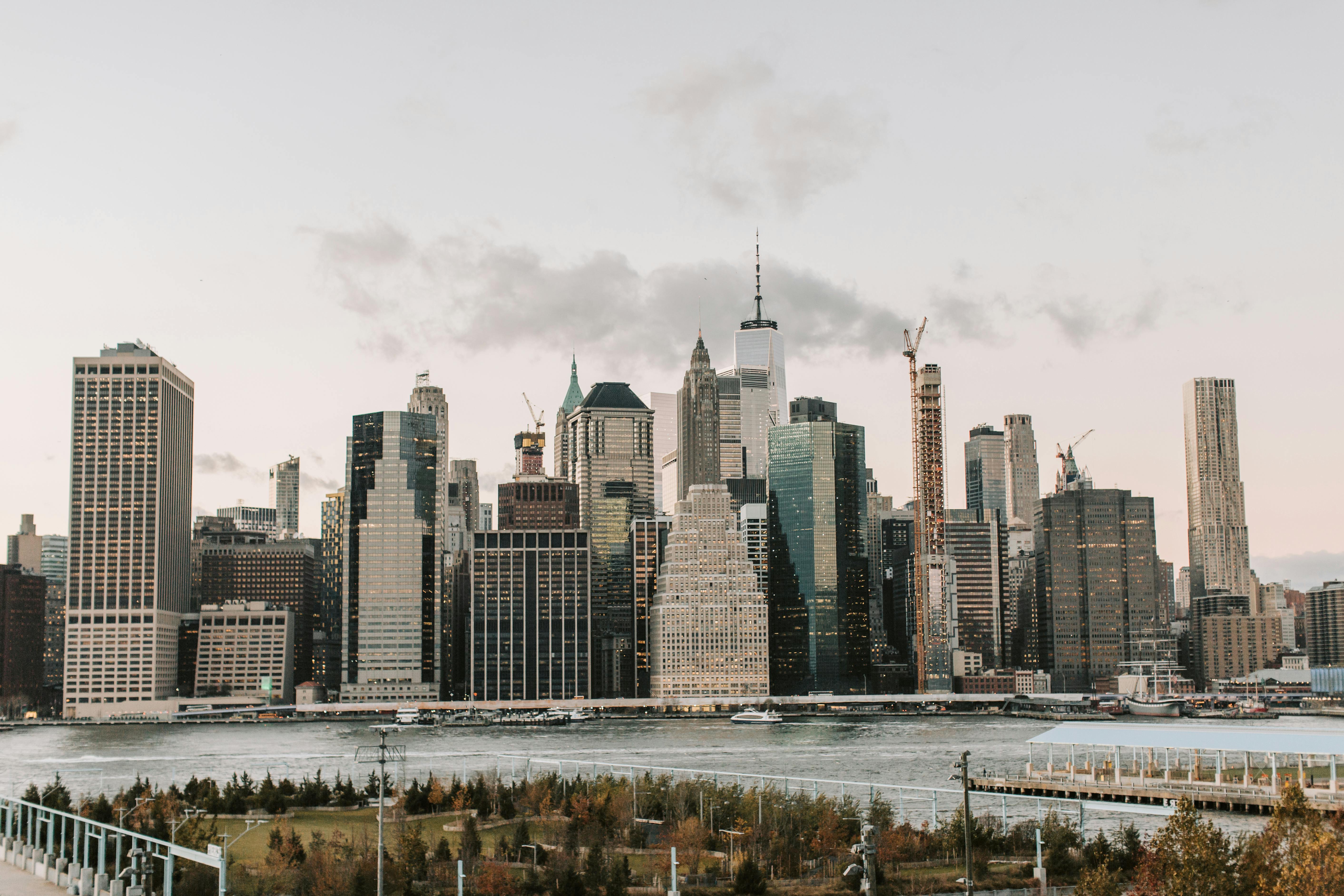 If moving to a new city is scary, fun, challenging, exciting, and generally life-changing, then moving to the capital of the world is all of the above times a gazillion. And it's one thing if you've got a steady income, but moving to NYC with no job? Well, some would say that's just plain crazy… which is exactly why NYC might be the place for you. So, if you're indeed thinking about making one of the biggest leaps of faith in your life thus far, here's all you need to know to ensure you land on your feet and make it in the city that never sleeps — and, thereby, make it anywhere. 
Can I Move To NYC With No Money?
Probably not. The high cost of living is widely acknowledged as the number one reason people leave The Big Apple, and people leave often. 
For example, according to Reuters, roughly 3.5 million New Yorkers — or about 40% of the total population — fled in 2020 alone. This was, of course,  in part due to the pandemic. But this trend is in no way new. 
However, about the same amount of people took their place that year — because, as Hell's Kitchen native Alicia Keys once correctly pointed out, NYC really is the "concrete jungle where dreams are made of." So you're not alone.
Still, said jungle isn't cheap, and if you have little to no funds, there is a very good chance that it will eat you alive. So make sure you have enough money to get started, a plan A, B, and C, and connections (or a rich relative or two that you've been nice to over the years). 
And strap in for some serious belt-tightening either way.
Can I Get An Apartment Without A Job In NYC?
Possibly. But getting a decent place to sleep in the city that never sleeps is no easy task either. Gentrification is rampant, and rent prices are ever-increasing. Furthermore, as is the case with real estate in most big cities these days, the demand greatly outweighs the supply.
Scams are commonplace, and you might have to deal with shady and/or greedy landlords, most of whom have a growing preference for short-term, relatively well-off visitors and tourists over affordable long-term contracts for locals and/or newcomers..
Thus, almost 50% of New Yorkers live with roommates. 
By-the-book landlords will usually ask for proof that you are, in fact, not only employed, but can also pay, on average, three months' rent plus a security deposit. Many locals, in fact, avoid contracts and other formalities altogether, choosing lowness in price and availability over clarity and security. The risk here, however, is that you can find yourself without a roof over your head at any given moment. 
So when finding an apartment, aim for transparency, and have your finances as in order as possible. Always meet face to face and actually visit your potential new home before signing anything. Read the fine print, thrice, ask questions, investigate, get a second (and third) opinion, and trust your instincts. 
Websites and apps like padmapper, Craigslist, streeteasy, and renthop are all common go-tos for locals. But the decent places tend to go fast, sometimes within seconds. So word-of-mouth, whenever possible, is how a lot of New Yorkers do housing.
If you got a friend or two with a couch you can crash on your first month — take them up on it. Or, if you do have some cash, a short-term Airbnb or sublet may be the best move. That way you buy yourself some time and can then explore further options firsthand.

Is New York City Even A Good Place To Move To?
Yes. It's NYC. But NYC is actually more like a small country than a big city. So you should know your borough. There are five, and they're all huge. 
The average monthly rent for a bedroom apartment in Manhattan in February 2022 was $4,265 (that's for 700 square feet). Most of Brooklyn is more or less the same nowadays (especially Williamsburgh). Queens is a little cheaper, but not by much. 
However, you can find a decent place in the Bronx for around $1,500 a month. The same goes for the "forgotten borough" of Staten Island, but that's perhaps the least common destination for newcomers.
Basically, the further you are from the epicenter (i.e., Manhattan), the cheaper and quieter it is. The commute to work versus the rent is how most average-income New Yorkers choose where they live, so if you plan to work remotely, you can be relatively flexible in choosing a neighborhood.
All five boroughs have their own very unique pulse, character, and vibrant cultural life (including Staten Island). Still, historically speaking, Brooklyn, Manhattan, and Queens seem to be "where it's at." So explore, because it all boils down to what exactly you're looking for. Other than a job, of course.
And, when it does come to recruiters and securing that new job offer — Manhattan, Brooklyn, and Queens are your best bets too, statistically speaking.
Getting From Point A To Point B, C, And D.
Just getting to New York might prove a costly effort too. And if you haven't secured a job and/or long-term housing, packing light is probably a good call. Plus, you can sell some unwanted stuff for extra cash while you figure things out. 
Once there, getting around is fairly easy, albeit not painless. Unlike, say, L.A., you don't really need a car. Fictional New York native Fry of Futurama probably put it best: "Nobody drove in New York. There was too much traffic." And parking, as you can imagine,  is no walk in the park either. 
However, most subways and buses run 24/7 and can get you to almost any point within the five boroughs, including to and from the airport, with relative ease. Hence, selling your ride and using the funds to start over might be a good call too.
An NYC subway or bus ride costs $2.75, you can get a weekly unlimited-ride MetroCard for $33, or a monthly one for $127. 
But the MTA (i.e, public transportation in the concrete jungle) is, to put it mildly, rough. The subway is not the cleanest in the world, rush hour is hell, and there are constant delays, ever-ongoing construction, and unannounced last-minute changes. Thus, a theoretical 20-minute subway ride can, suddenly and without warning, turn into a two-hour exercise in patience and restraint. 
So, if you're running late for a job interview and have the option to walk, bike, take an e-scooter, e-bike, Uber, etc. — do it. The city is chock full of options. 
There are bike lanes everywhere, including on most bridges. And walking everywhere (especially within Manhattan) is a very common New Yorker trait. 
Overall, when it comes to getting around, where you live is key. Because the Big Apple is, again, huge.
What About Living Expenses?
Other than one of the city's best-kept secrets — the 99-cent pizza slice in Manhattan — NYC will, again, cost you. So frugality is the name of the game here, especially with no full-time work.
As much as  NYC loves to party, know that a beer at a bar will cost you, on average, between 6-12$, while a glass of wine at an ok restaurant is upwards of 8$. You can, however, still find a non-Starbucks New York coffee for about a dollar or two.
The average meal at an ok restaurant is about $15 per person. Groceries aren't cheap either. The plus is you can find any type of food you can possibly imagine. In general, the prices for groceries and supplies are similar to the rent — the further from Manhattan you are, the cheaper it is (but not by much). 
That said, one of the greatest things about NYC is all the amazing stuff you can experience for free. There are hundreds of free art shows, concerts, cultural events, etc. daily  — so keep your ear to the ground. 
Plus, there's Central Park, the Brooklyn Bridge, the Highline, hundreds of iconic neighborhoods and landmarks, and — well, in short, New York City itself. 
You can literally walk around for years and discover new things every day without spending a single dime. And, as you do, keep an eye out for those "HELP WANTED" signs — the Big Apple is, historically, abundant in these too.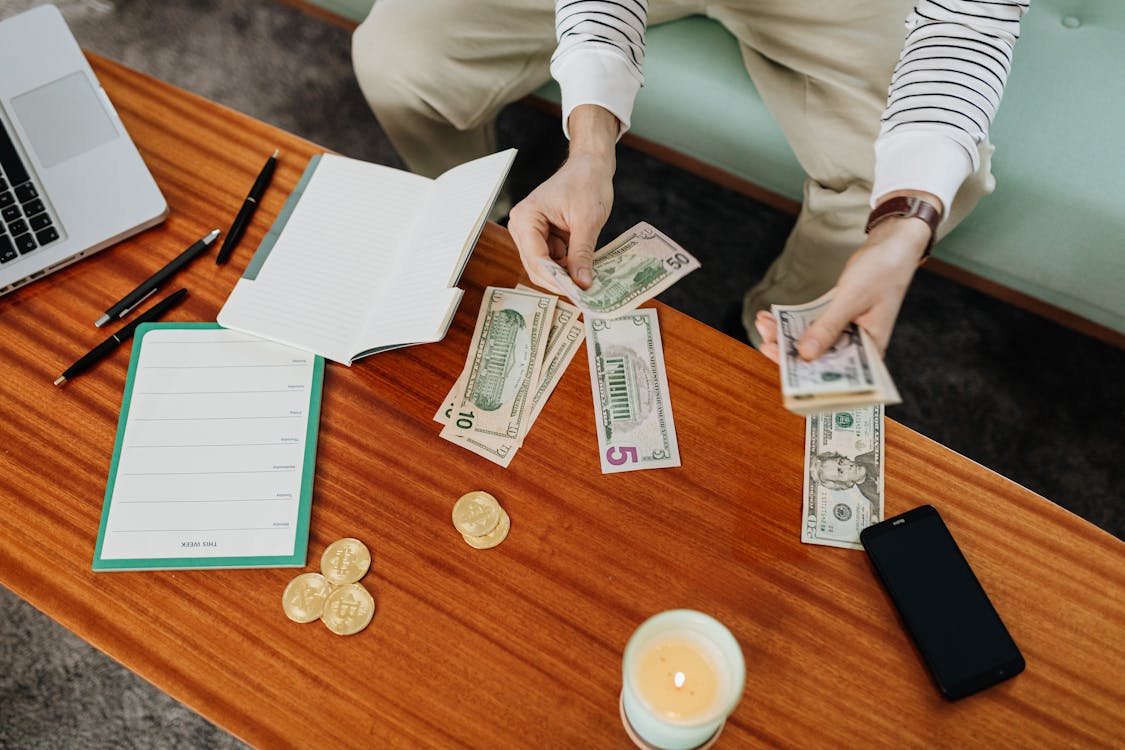 Speaking Of Which… How Do I Get A Job In NYC?
Chances are you won't find work immediately. But, remember —  aside from the traffic and the MTA, NYC moves lightning-speed fast. It's worth every millisecond, but be prepared for a whole new level of hustle. 
Update your resume and start checking websites like Linkedin, Monster, Indeed, ZipRecruiter, craigslist, and even nyc.gov ASAP.  Check often, and stay on your toes — the jobs go almost as fast as the apartments.
And that's why connections are key. What keeps the beautiful mess that is NYC from imploding on itself is its character, i.e., the human factor. And that applies to everything — from food to housing to work. So make moves.
Start networking long before you arrive. Join social media groups for locals and newcomers, and ask questions. And talk to friends who've been (or are) there.
The average salary to live somewhat comfortably in NYC is around $80,000 a year, or about $1,500 a week. The minimum wage is 15$/hr — but, realistically, you'll want to make at least double that to survive. That's one of the many reasons that most New Yorkers have more than one source of income (i.e., waiter/actor, bartender/writer, etc..). Because NYC is, indeed, a jungle.
But another great, undeniable New Yorker character trait is that they are, for the most part, always willing to help. Because a lot of them have been where you are now. So keep your eyes peeled, your ears open, and your game face on at all times.
And remember that, if you play your cards right, there's nothing you can't do.
LIKE OUR FACEBOOK PAGE FOR MORE GREAT MOVING TIPS: