As a native New Yorker, I have seen firsthand how severe weather conditions can affect our homes and businesses. After speaking to hundreds of residents who were affected by extreme weather and flooding over the last few years and witnessing the devastating effects on our city, I've made it my mission to help you prepare your property and possessions before disasters strike. If you've recently been affected, this article will also help you recover after a storm has passed.
The Effects of Severe Weather and Flooding on NYC Residents
After the recent flash floods, many NYC residents were displaced from their homes as water levels rose dangerously high throughout the city. The ripple effect of these events was felt far beyond those affected directly — local businesses and schools closed due to unsafe conditions, and entire neighborhoods endured power outages due to damaged infrastructure.
In addition to the physical damage inflicted by the recent flash floods, I spoke with many locals who were faced with the overwhelming task of cleaning up their property and recovering what they had lost.
Unfortunately, this isn't the first time we have been in this situation. In 2012, Hurricane Sandy caused massive destruction across the five boroughs. 69,000 homes were destroyed and businesses were ruined in its wake. 
For those who have made it through such extreme weather conditions unscathed, it's important to remember that severe weather can strike when we least expect it. Officials have warned residents that this may not be the last we see of flooding — so planning ahead is essential to protect yourself and your belongings from future disasters.
How to Prepare Your Home for a Weather Event
When it comes to storms, remember: the biggest weather risk is water. Flooding, flash flooding, and moisture can all cause damage to your belongings. The best advice I can give is to be proactive about how you store your most valuable possessions. Don't wait until the storm warning to start rearranging your basement and garage storage.
Take inventory of your home
Before a weather event occurs, it is important to take stock of all the belongings you have in your home. Document items using your phone camera and store these images online or offsite. This is a must, as it will give you an accurate record of what you've lost should anything be damaged during the storm.
Secure potential hazards
Weather events can bring strong winds that can cause objects to become damaged if your home becomes flooded. For this reason, always check for any broken or unsealed windows, as well as other structural damage that could allow water into your home. If you have outdoor furniture, make sure it's properly stored away so that it doesn't get damaged or blow away in high winds.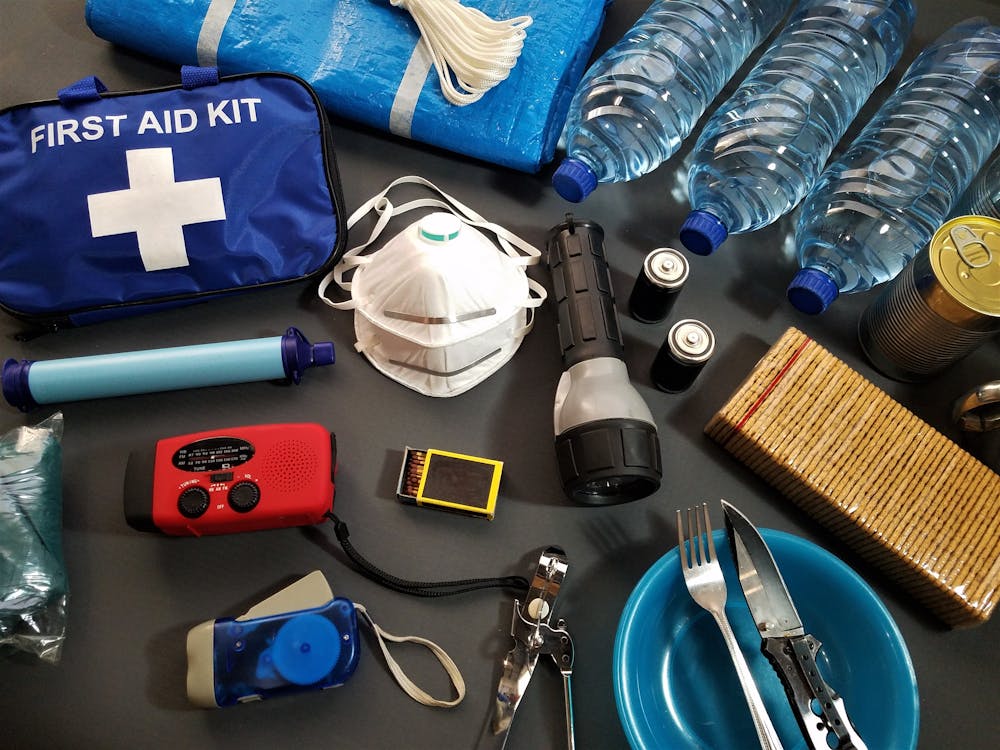 Prepare an emergency kit
Whether you are staying in your home or evacuating ahead of a severe weather event, make sure to pack an emergency kit containing essential supplies like food, water bottles, flashlights with batteries, first aid supplies, and cash in case electricity goes out. I always advise my clients to keep copies of their important documents such as birth certificates and insurance policies with them while traveling in case they get destroyed due to flooding or other disasters.
What to do With Valuables, Important Documents, and Furniture
When it comes to the safety of your valuables, important documents, and furniture during severe weather events, planning ahead is key. If you live in a 2-story home, consider moving appliances and furniture upstairs if possible or at least away from the windows, so they have less chance of getting wet should flooding occur near your property.
When it comes to jewelry and electronics, you'll need to find a secure place to store these valuable items. You may want to put them in clear weathertight totes or large Ziploc bags and store them on a high shelf in an interior closet or a safety deposit box.
Severe weather events can also cause water damage to paper documents like birth certificates and social security cards stored inside your home. To prevent this from happening, consider purchasing a fireproof and water-resistant bag for your documents — which you should take with you if you are evacuated, as it's important to keep them with you at all times. Scanning them and storing them securely in the cloud or with a trusted family member living outside of the area affected by the disaster, is highly recommended.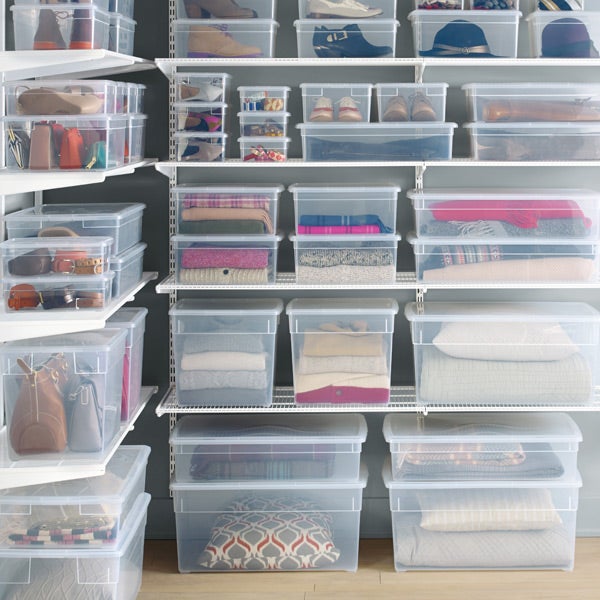 Have a look at this list of water-resistant storage solutions, which can save you from having to replace important documents and valuables down the line.
Best Options for Storage, Protection, and Relocation
For those who are unable to move their belongings on their own, I always suggest getting the help of professional movers, as this can provide a secure and hassle-free relocation of your items. Our team at Oz Moving & Storage has the necessary equipment to move heavy furniture and large appliances safely. We offer last-minute packing services and storage solutions to keep your belongings safe during unpredictable weather conditions.
Storing your personal items and valuable possessions in climate-controlled storage units for safekeeping is my suggestion, as this is what I always do until the danger has passed. In the past, this has saved me on costly repairs and replacements for my most prized belongings.
Special Considerations for Basements and Ground-Floor Apartments
If you live in a basement or ground-floor apartment, your home is particularly vulnerable to floods, extreme weather events, and other disasters.
Before any severe weather event, it's crucial to inspect your basement or ground-floor apartment for weak spots in walls or windows where water could potentially enter during flooding. If you find any cracks or holes near the foundation of your home, make sure they are properly sealed off so that no water can seep inside during heavy rains. Additionally, check around doors and windows for gaps which should also be filled with caulk if necessary.
Basements and first-floor apartments are particularly prone to damage from flooding or storms with strong winds, and often contain valuable items such as electronics, appliances, furniture, and important documents. As part of storm preparation, it's essential to store all of your belongings in weather-tight storage bins or offsite. You may also want to strongly consider staying elsewhere should a natural disaster strike.
How and When to Start Cleaning Up After the Storm
When it comes to cleaning up after a storm, the most important thing is your safety. Before beginning any cleanup efforts, make sure that local officials have declared your area safe and all power lines have either been shut off or are in the process of being repaired. Beware of potential hazards such as broken glass and other debris scattered around your property—as well as standing water—which may contain hazardous bacteria or electric currents from downed power lines.
The next step in restoring your home after a severe weather event involves cleaning out flooded homes using either manual labor or professional services if you have structural damage caused by the flood. Drying out carpets and furniture that were exposed to moisture is vital to prevent mold growth. This phase also includes disinfecting walls and floors affected by floodwaters to eliminate any potential health risks associated with stagnant water left behind inside buildings after storms pass through an area.
Mold are mildew are a triple threat; they look disgusting, smells awful and they're toxic. An ounce of prevention is worth a pound of cure; you will want to do everything you can to prevent its growth. Use fans and space heaters to help dry the space. Invest in a dehumidifier, even a small one. It will help dry out the area. A wet/dry vac is also a great investment. Tried and true staples like vinegar and baking soda are very helpful to clean, dry out, and remove odors.
Once all tangible objects affected by flooding have been removed from your home, it's time for repairs. This often involves replacing missing drywall sections along or damaged insulation within an interior space, since mold spores can sometimes develop on wet surfaces if they aren't addressed properly post-flooding.
We work with insurance and disaster recovery companies regularly, moving and storing salvageable property. It is important to immediately remove and separate all salvageable items. The restoration teams also need room to work, so it's important to make the affected area as clear as possible.
What to Keep and What to Throw Away (and How to Keep Records)
When the task of sorting through belongings after a natural disaster or other emergency arises, it can be difficult to know what items should be kept and which ones should be tossed. To make this process easier, it's important to keep records of all the items that were damaged or destroyed during the event so you have an accurate record of what needs replacing afterward.
Taking photos or videos before, during, and after a storm is one of the best ways to document any damage done to your property and its contents. This should be done before you start throwing away any objects, as this will help provide evidence for any insurance claims you file.
Once you've documented everything, it's time to start throwing away items that have been contaminated by the water. If your belongings haven't been sealed or can't be washed, you should throw them out, as flood waters often contain sewage. Unfortunately, this also applies to large furniture items like mattresses and couches, as mildew or mold will likely develop. That's why safely moving your possessions before the storm is the best choice if you have the time and means.
Where to Go if Your Home Isn't Livable
If your home is no longer livable due to damage caused by a natural disaster, you may be wondering where to turn for help. Depending on the severity of the situation, there are several resources available that can assist in finding temporary housing and other necessary items such as food or clothing.
The first step should always be contacting the Red Cross, which will likely have information regarding relief services available for those affected by disasters. They typically offer aid with basic necessities like shelter and food while providing additional support through referrals to other programs that could assist in covering expenses.
If you cannot return home because of extensive property damage from storms or flooding, the Coalition for the Homeless also provides emergency housing solutions 24/7. They can provide shelter for New York families, youth, or single adults.
How Oz Moving & Storage Can Help
Oz Moving & Storage can provide a wide array of services to help those affected by natural disasters. Our storage solutions are ideal for those who need to keep their belongings safe before the storm or while you wait for repairs or construction on your home after severe weather conditions. We offer flexible terms, secure facilities, and climate-controlled options so that your items remain in optimal condition during this difficult time.
Our same-day moving services can also come in handy after a natural disaster strikes without warning. If you have been evacuated due to flooding or fire, we will move the contents of your home quickly and efficiently to ensure your safety is never compromised. With our large fleet of trucks and experienced movers, no job is too big or small for us.
Don't hesitate to reach out to me directly if you would like more information about how we can make moving easier before or after a natural disaster strikes. We look forward to helping you get through this difficult time as seamlessly as possible.