How to Easily Recoup Your Security Deposit

Almost all renters have to pay a "Security Deposit" to move into a new apartment these days.
This is a deposit that ensures building managers that their tenants will not desecrate their rental units. Still, many are unaware of what they have to do to get their deposit back. Your friends may have told you a few horror stories about how their friends lost a huge amount of their deposit for just minor repairs in their old apartment. We talked to licensed real estate broker Janine Young from Bond New York and Aida Gashi from LandLordsNY to figure out the best methods to get back our deposits and prevent a nightmare scenario.
Having grown up in New York City, Janine understands the frustrations that renters have when they realize how much money they need to give to building managers upon move-in. Now, working with clients moving into new rental units on a daily basis, she has learned many of the ins and outs on making sure that her clients can recoup their security deposits without stress & hassle.
1. "Make a checklist" when you move in on the condition of appliances, utilities, etc. and take detailed note of everything that appears to not be in order. On move out, Janine says you'll be over to go over the checklist and observe what is in different working order than it was when you moved in. Taking pictures upon move-in allows you to make a direct comparison between move-in and move-out condition of appliances, utilities, and other apartment features.
2. Take Pictures - they're a pretty effective way of wearing down a building manager's suspension of disbelief too - you can use them as direct proof of shortcomings in a unit. If your building manager is game, you could also walk him through the unit and show him what is and isn't in order upon move out and expedite the whole process. For a lot of renters, the deliberation upon whether or not they'll recoup the full value of their security deposit isn't the issue - it's how long it takes for their building manager to send them their deposit back. "By law, they have two months [60 days] to send back your security deposit." Young recommends sending an envelope self-addressed to your new home to your old building manager.
3. If you're painting a wall in the unit a dark color, Janine strongly suggests priming it first. It's not too difficult to prime a wall, even for the most amateur of painters. It can be difficult to paint over the new dark coat of paint if it hasn't been primed, and the difficulty can come back to you when it's time to get that security deposit back.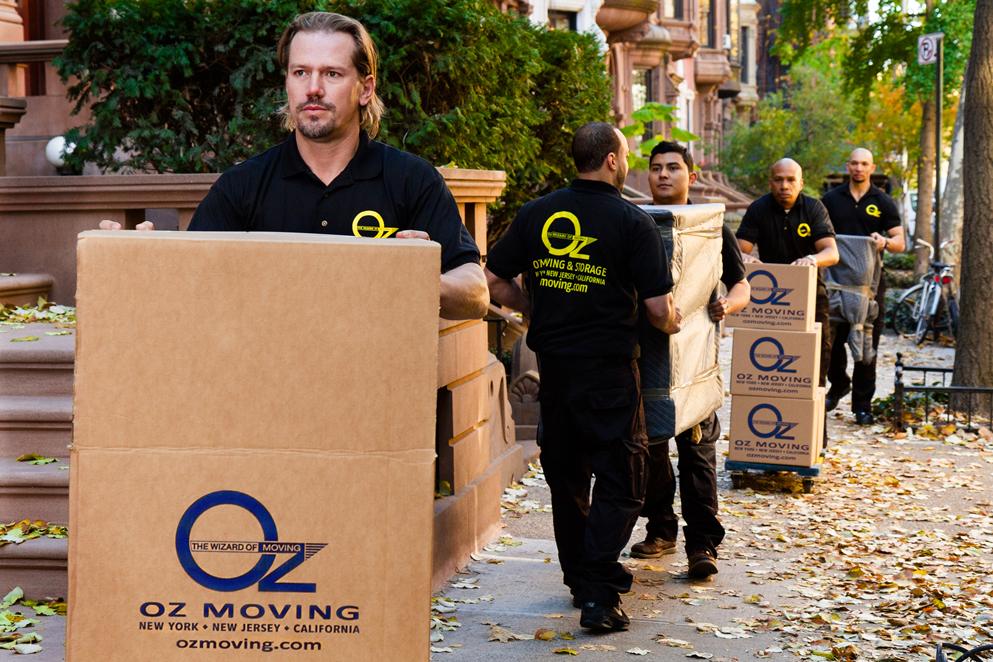 One great way to prevent damage in the apartment from happening in the first place? Hire great movers. The pros have the intel and experience to plan out a move so that no potential damage occurs. Plus, the big, strong men & women won't struggle with any of the heavy items that might drop unexpectedly from the grasp of or scratch up the floor of a would-be DIY mover. And if accidents happen, movers have the insurance to help with any incurred apartment impairment.
For a different perspective, we talked to Aida Gashi, Head of Business Development at LandlordsNY, New York's first social network exclusively for landlords and property managers.
She was once a property manager herself, so she knows just what property managers want to see when they're evaluating a unit for discrepancies that may result in security deposit deductions.
1. Read the fine print: 
"When moving OUT, remember what you signed when moving IN. Most leases have a security deposit rider with an itemized list for appliances, rooms, etc. For example, carpet cleaning $200; refrigerator cleaning $50 and so on. Take a look at your copy of the lease to make sure you don't miss anything. It is easy to assume all we have to do is leave the apartment broom clean or forget certain things (such as cleaning inside the oven!) in the chaos of packing and moving."
2. Take photos:
"Make sure you photograph your apartment once everything is out and have the superintendent and/or property manager present. This will prevent any discrepancies and deductions taken from your security deposit. Speak to all your roommates and arrange a key collection. Once all this is done, request a copy of a signed receipt assessing the condition you left your apartment in."
3. Leave your room vacant: 
"Do not assume that your mint condition Ikea dresser can be left for the next tenant as a "gift". Speak to your property manager first regarding any furniture you will not be taking with you or selling. They could easily charge you for leaving behind property and the labor of removing it from the apartment."
Security deposits are impossible to avoid in New York these days, but the whole process of paying and recouping these deposits is much easier when you keep in mind these tips from NY property experts like Janine & Aida.
Go like Janine's page on Facebook and LandlordsNY's Facebook! (You can also find LandlordsNY on Twitter, Instagram and LinkedIn).

THOSE ARE OUR TIPS! Please like our facebook PagE: