New York City is undoubtedly a great place to live. The reasons are too many to list, but suffice it to say that there's literally nothing else like it on the planet. However, if you, for one reason or another, feel you might need a break from the city that never sleeps and/or are looking for greener pastures — then more power to you, no one will hold it against you. 
Still, living in the greatest city in the world can spoil you rotten, and choosing exactly where to move to after the Big Apple is, therefore, not easy. So, before you call the movers and split, we've listed some general info about why and where other New Yorkers are leaving, as well as the top 6 popular destinations some of them are calling their new home.
First Off, Why Are Some New Yorkers Leaving? 
Well, for most, the high cost of living is the number one reason. Real estate in the metro area, for example, is no picnic: few residents can actually afford to live in Manhattan, but rent in the other boroughs — from the Bronx to Brooklyn to Queens — is not cheap either. And while you can find some of the best farmers' markets in the country, food, drink, lofty income taxes (both for individuals and businesses), and other general living expenses add up. 
For others, it might be things like the infrastructure, which is not always up to date (public transportation, for example, can be very frustrating), rising crime rates, and/or the general fast pace and hustle and bustle of the concrete jungle. And, finally, there's the global pandemic. NYC was, unfortunately, one of the cities hit hardest by COVID; as a result, between July 2020 and July 2021, Manhattan lost more residents than any other U.S. county. 
That said, resilience is, among countless others, one of NYC's best character traits, and more and more people are choosing to call the Big Apple home in 2022 too. As Manhattan Borough President Mark Levine pointed out recently, for example, "The demand for apartments — both rental and purchases — is off the charts." Because, again, there really is no place like it on Earth.
Ok, But Where Do New Yorkers Go When They Leave?
Some have understandably stayed close and settled in neighboring areas like Pennsylvania (namely Philadelphia and Pittsburgh), Connecticut, and New Jersey; according to the Postal Service, NJ had the highest number of mail-forwarding requests during the pandemic, for example. Some venture further out — to places like Boston, Atlanta, San Antonio, and Miami, and some also choose smaller, less central cities throughout the country. While others head all the way to California, Oregon, Washington, or even overseas (thanks in part to the growing global digital nomad trend).
According to Forbes magazine, many NYC businesses, employers, and entrepreneurs are choosing to go South and/or Southwest (i.e., Florida, Texas, North Carolina), persuaded in part by significantly lower tax rates and overall more business-friendly environments.
So, what is actually the best place to move to after NYC, you ask? Well, if you've made up your mind, then it depends on what you're after, really. If you're looking for lower costs of living, better job opportunities, more affordable housing, and/or more sunny days in the year, then you have a few options. Here are, in no particular order, just 6 popular destinations that a former New Yorker might vouch for today:
1. Austin, Texas
Austin's low cost of living, high quality of life, and culturally diverse atmosphere are all making it one of the fastest-growing cities in the U.S. And, thus, a top destination for former New Yorkers. First, there's the music. While Nashville might be known as "Music City," Austin — aka the "Live Music Capital of the World" — has more music venues per person than anywhere else in the country. And, if you're a foodie, you're in luck too: BBQ, Tex-Mex, food trucks, breakfast tacos, hundreds of eclectic restaurants, coffee shops, cafes, and tons of craft beers are sure to whet any appetite.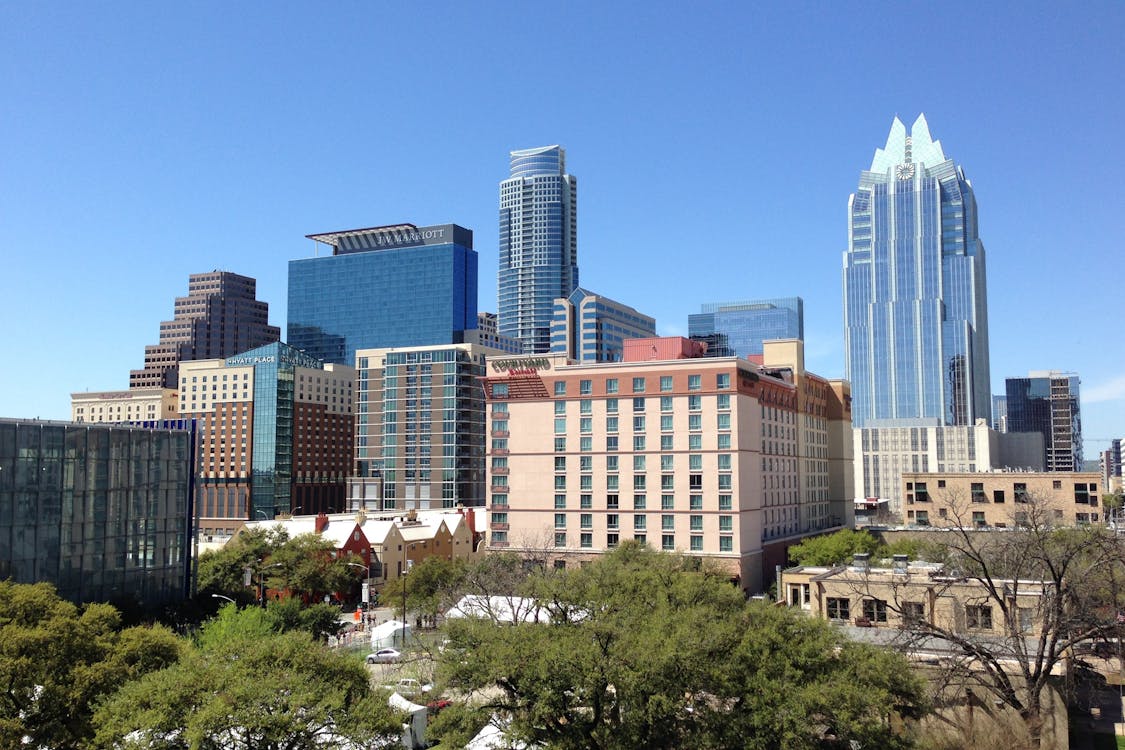 Austin also houses, along with Elon Musk, hundreds of tech companies and start-ups, as well as big names like Apple, IBM, Dell, and Amazon. There are plenty of job opportunities in any field and, having no state income tax, it's also a great place to start a business. The same goes for buying a home and/or raising a family. Oh, and then there's the weather. It's definitely not NYC. As in, it's sunny and nice, all year round. 
2. Seattle, Washington
Another one of the fastest-growing cities in the country, Seattle also has plenty to offer to newcomers. Vibe- and character-wise, it resembles NYC, and not just because of all the Starbucks (although Seattleites, like New Yorkers, do love their coffee). Unlike NYC, however, the job market here is booming. There's a growing demand for skilled professionals in many a field, and, as Seattle is headquarters for Amazon, Microsoft, and hundreds of other smaller-name start-ups and tech brands, tech jobs are especially abundant. Plus, according to the U.S. Bureau of Labor and Statistics, the average hourly wage in 2020 was 32 percent higher than the national average.
Despite being known as the Rainy City, Seattle, on average, actually gets less rain than NYC (37 versus 46.6 inches per year). The level of humidity is one of the lowest in the country, and the summers are both warm and tolerable. Moreover, unlike the concrete jungle of NYC, Seattle offers plenty of nature. Forests, lakes, mountains, biking and hiking trails, etc. are all a stone's throw away from downtown. So if greener pastures are literally what you're looking for — along with some healthy living, a good cup of joe, and general career growth — then Jet City might be your place. 
3. Minneapolis, Minnesota
Minneapolis has a similar architecture and design to that of NYC, but with less madness, more fresh air, better infrastructure, and, well, sky tunnels. Sometimes called the Mini-Apple, there's also a surprisingly vibrant cultural and nightlife scene here; for example, while it doesn't have Broadway itself, its theater is widely acknowledged as being one of the best in the country. The general cost of living is fairly reasonable too — $3,000 a month is enough to live comfortably. And, being home to many a Fortune 500 company, the job market is pretty welcoming too.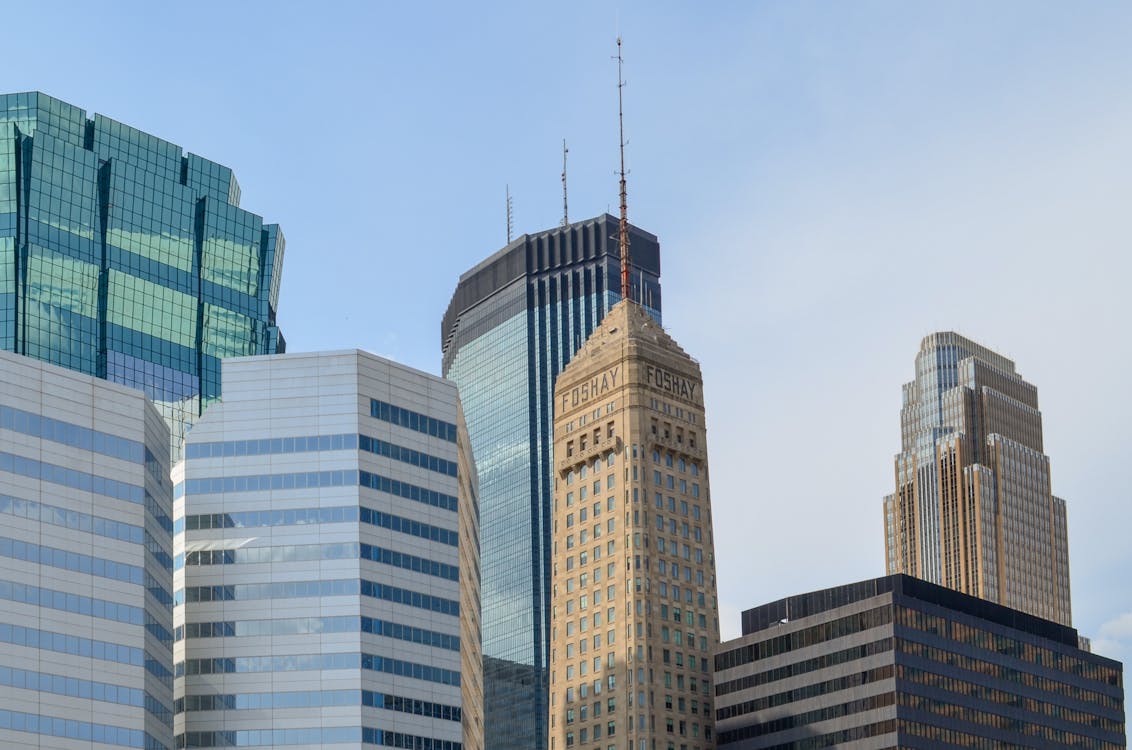 Yes, it gets Minnesota cold. But If you can handle an NYC winter, you should be alright. And, while there's no Central Park per se, 98% of all Minneapolis residents live within a 10-minute walk from a park. Plus there's the Mississippi, and over 22 lakes, which means nature and hiking and biking trails galore. And, finally, the diverse food and craft beer scenes are putting Minneapolis on the map in a big way in recent years too; these, in turn, should help keep you warm through those winters.
4. Cincinnati, Ohio
The first city in the U.S. to establish a municipal fire department (and fireman's pole), a weather bureau, the first professional baseball team, and a municipal university, Cincinnati was known in the late 1800s as "the Paris of America." Today it's known for, among other things, its sports, a vibrant cultural life (especially ballet, opera, and theater), impressive museums, a pulsating nightlife (complete with plenty of old-German-style beer taprooms), stunning architecture, and good schools. Cincy also has quite a healthy job market, particularly in the health sector, and leisure and hospitality industry. But, being home to seven Fortune 500 companies, it offers plenty of full-time opportunities in IT, accounting, and consultancy as well.
Furthermore, the cost of living makes it a top destination for many. For example, according to Business Insider, Cincinnati is the most affordable city in the U.S. for solo renters, with the average rent for a one-bedroom unit being a little over $600 a month. And with a healthy mix of big city life and the great outdoors, it's a good place to both buy a home and raise a family. Like Minneapolis, it gets cold. But, in a way, that's also part of the city's charm.
5. Tampa, Florida
Sunshine, palm trees, beaches, temperatures that rarely drop below 60 degrees, and an ocean that is warm in the summertime… There's a reason that nearly 34,000 New Yorkers moved to Florida in 2021 alone. And, along with Miami, Tampa remains a top destination today. The average rent is roughly $1,800 a month (around $300 cheaper than Miami, and a lot cheaper than NYC), and the cost of living is relatively low, which, along with the weather, greatly contributes to the high quality of life. Moreover, the culture is diverse, the food is good, and the nightlife is bumping, bringing in plenty of millennials year-round. Tampa is also a top destination for the older folks and veterans, with all that green and no state income tax being just a few of the reasons.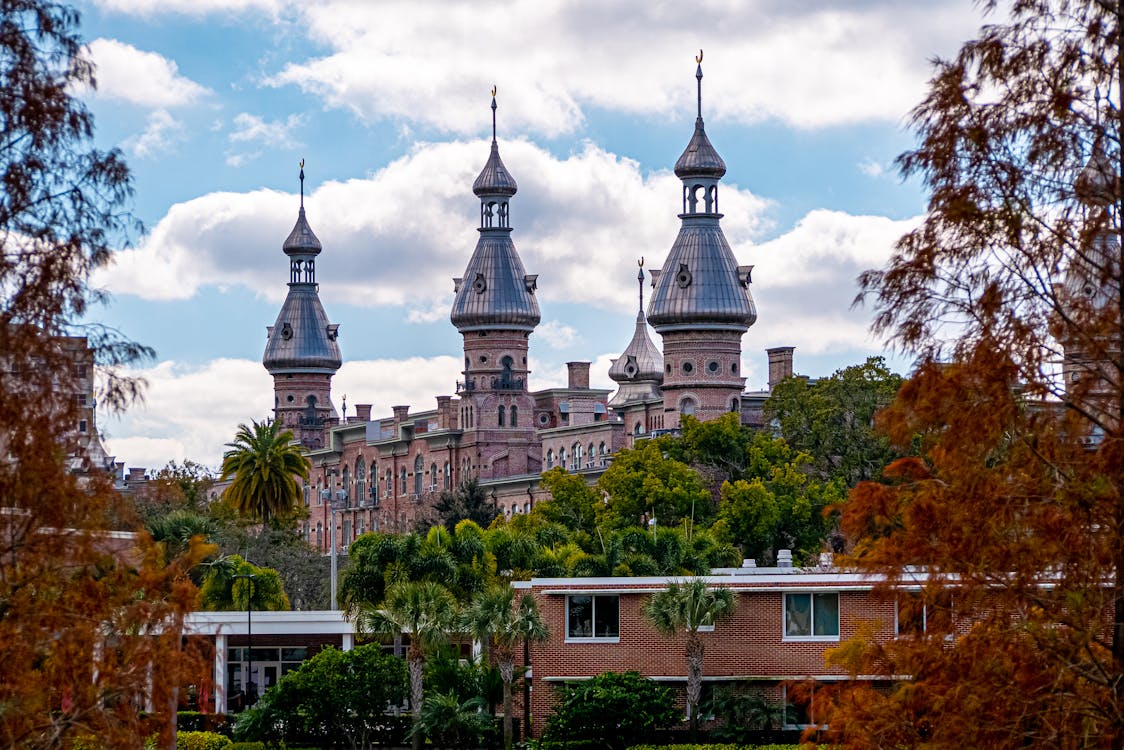 And, while the job market is not exactly booming, there are job opportunities; moreover, Tampa is often ranked as the top place to find a job in Florida (with registered nurses being most in demand). And if you like to stay fit, Tampa offers plenty of opportunities for you to work on that beach bod, being one of the top fitness destinations in the country. Yes, you'll likely need a car to get around, and there is the occasional tropical storm, but it sure beats the MTA and NYC winters.
6. Los Angeles, California
And, finally — historically speaking, NYC and LA, two of the country's biggest and most world-renowned metropolises, are not the best of friends. However, they're actually more similar than they are different, and thousands of former New Yorkers have been making LA their new home in recent years, especially since the pandemic. Like NYC, LA has a uniquely diverse population, abundant nightlife, food and drink from every part of the world, a thriving cultural life, and every type of music, theater, performance, and art scene you can possibly imagine. In other words, it has its very own unique, unmistakable character, and a tendency to pull you in.
Unlike NYC, however, LA is also repeatedly ranked as having the most pleasant weather in the U.S. (along with San Francisco, San Diego, and Honolulu). You do need a car to get around, and it's easy to get lost your first time there, but, when there, you're also surrounded by beaches, mountains, and all sorts of natural beauty on all sides. The cost of living and job and housing markets are quite similar to NYC at the moment too — so, not the greatest. However, also like NYC, LA is all about connections and knowing how to hustle, but at a much more laid-back pace (again, the weather). Plus, there's Hollywood. Silicon Valley is nearby. And the fitness and self-care industries are flourishing, it being California and all. So if the gift of gab, tech, stardom, and/or exercise and self-care are your thing, LA might very well be the next logical step.
Again, leaving New York for another city is tough, because NYC is so easy to love and, therefore, hard to say goodbye to. But one good thing about having lived there is that it both humbles and toughens you up. And that means that, wherever you end up next, chances are you'll make it.
LIKE OUR FACEBOOK PAGE FOR MORE GREAT MOVING TIPS: