While New Jersey might appear small on the map, it holds the distinction of being the most densely populated state in the U.S., packing in a staggering 8.8 million residents within approximately 8,800 square miles.
Situated in close proximity to both NYC and Philadelphia, the state boasts an unemployment rate that's below the national average. These factors contribute to making New Jersey one of the highly sought-after locations for our clients. Should you be considering this avenue, here's a comprehensive guide to equip you with all the essential information before you embark on this journey.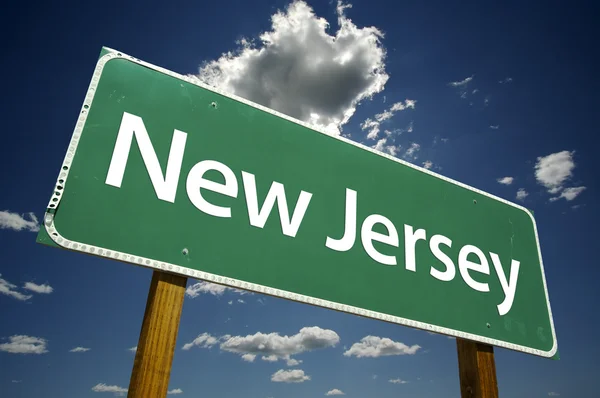 Highest Property Taxes of Any State
New Jersey has the highest property taxes in the United States! At 2.42%, the NJ property tax rate is more than double the national average.
However, the good news is that more than 50% of NJ property taxes are used to fund the public school system throughout the state. New Jersey's schooling system has been ranked as number 2 in the US for the past many years. 
The property taxes also go to the county (paying for police salaries, and county parks). Another chunk of the property taxes goes to fire services, road maintenance, and garbage collection. 
Cost of Living
In general, the cost of living in New Jersey is higher than the national average when it comes to rent, groceries, restaurants, childcare costs, and monthly utility prices.
New Jersey is a rather wealthy state with a per capita income of $70,471. Moreover, real estate prices are quite high, with a median property price of $382,096. Compare that to neighboring Pennsylvania, which has a median property price of $197,000.
Despite that and the state's high property tax rate, about 70% of New Jerseyans are homeowners and the state can be an attractive option for many New Yorkers looking to relocate. Jersey has a reduced income tax rate when compared to NYC. We recently had a client that found a huge benefit to living in Jersey while working in New York City because they get to pay a lower tax rate than they would if still lived in NY State. 
Cold Winters & Hot Summers 
With 23 inches of snow on average, New Jersey winters can be quite the challenge. Don't be surprised if a nor'easter comes your way. The average low temps in NJ peak winter times can be as low as 21 degrees Fahrenheit. Families who love snow sports can visit many of the ski resorts in the state throughout the winter season. There tends to be more snowfall in North Jersey than in South Jersey, so keep that in mind if you are not a huge snow lover. 
Though the winter may be tough, Jersey summers are an absolute treasure. For decades, Jersey families have been making memories along the Jersey shore in quaint small towns like Cape May, Asbury Park, Sea Girt, and Wildwood.
And, if you want to have some non-family-friendly fun, you can always head to the iconic gambling capital of Atlantic City. The vibrant boardwalk and serene Atlantic Ocean views are some of the greatest parts of living in the Garden State. If your family is not into the beach, you can also organize a camping trip in one of the many great state parks in New Jersey. 
Excellent Public Transportation
New Jersey has a relatively low rate of car ownership. At 29 cars per 100 people, New Jersey ranks 41st in total number of registered cars. Part of that is due to the excellent and reliable modes of public transportation available throughout the state via the PATH train, Amtrak and NJ Transit.
New Jersey has dozens of train lines that connect its residents to NYC, Delaware, Philadelphia, and all throughout the great state of Jersey. Via the PATH train, commuters can get to downtown Manhattan with unbeatable convenience, particularly if you live in Hoboken or Jersey City. If you need to go to the popular NJ destinations of Newark, Trenton or Camden, you can take the NJ transit.
You Can't Pump Your Own Gas
One of the funniest parts about living in Jersey is the bizarre gas station law that prohibits individuals from pumping their own gas.
Though it's certainly convenient to never have to get out of your car at the gas station, some New Jerseyans may be caught off guard if they find themselves at self-service stations in other states. 
Meet: The Jughandles
Another distinct aspect of life in Jersey is riding the Jughandles. NJ has a unique twist on the traditional traffic intersection. In Jersey, left turns are made via Jughandles (you turn right into a shoulder and the road then merges into the direction of the left turn). They may be slightly confusing at first, so get familiarized!
What is a Taylor Ham?
New Jersey definitely has a number of foods that are distinct to the state and its history. One of which is a Taylor Ham, a type of Pork Roll that was developed in Jersey in 1856. Though you can also find Pork Rolls in Philly, Delaware and Maryland, they won't be referred to as a 'Taylor Ham.'
Another NJ classic is the 'Disco Fries.' This dish is a must-try. Disco Fries are fries covered in cheese and gravy which are often compared to Canada's famous Poutine fries. You should be able to find them at any NJ diner.
If you're not interested in trying these new foods out, be sure to grab a Jersey bagel. Though New Yorkers may disagree, New Jersey is the place to go for delicious bagels (yes, they also claim it's the water). Bagel shops are a staple throughout the state. 
Ready to Move?
If you're looking to move to Jersey, be sure to reach out to some local moving companies in your area and request a free quote. Moving to a new home can be a huge endeavor, so start planning your move as soon as you can.