It's no mystery why so many dream of moving to New York City. The Big Apple boasts a rich culture filled with unmatched business opportunities, endless socialization experiences, and intoxicating creative energy. Our guide below covers everything you need to know about a New York move, from picking the best New York City neighborhoods to cost of living considerations.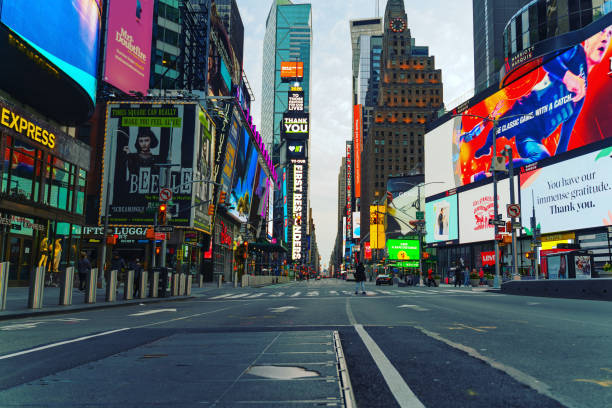 Our guide below covers everything you need to know about a New York move, from picking the best New York City neighborhoods to cost of living considerations.
Why Should You Move To New York?
If you're reading this moving guide, chances are you are already convinced that moving to NYC is in your future, and you don't need much persuading. However, here are a few extra things to get excited about.  
Energy - The Big Apple has a vibrant creative energy that is unmatched. It's why businesses move to New York to propel their startups, and artistic individuals take up residency while working on their next book, painted masterpiece, or other creative endeavors.  
Diversity - New York City is a cultural mixing pot that draws in people from all over the world. According to the World Federation of United Nations Association (WFUNA), New York City has over 800 languages spoken in it. Old cultural traditions are practiced and celebrated by many, including the art of authentic cuisine—which is why you can find Pizza in New York as good as Italy or Vietnamese takeout bursting with authentic flavors. 
Convenience - No other city does convenience quite like New York! From world-class restaurants open 24/7 to one of the best transit systems in the U.S., you can get anything and go anywhere you want on a whim. And with entertainment and food on every block, fun, and necessities are often only a few steps from your door.  
Adventure - The City That Never Sleeps is full of unique experiences. A few favorites include live music in Central Park, window shopping down Broadway, admiring skyscrapers in Midtown, catching a musical in Times Square, or riding the Cyclone on Coney Island. Fancy trying new cuisines in Astoria or Jackson Heights? Every day can quite literally be a new adventure in NYC.
How to Pick a Neighborhood
There are over a hundred neighborhoods in NYC, but only 5 boroughs—Manhattan, Brooklyn, Queens, The Bronx, and Staten Island. Therefore, we recommend finding the right borough to narrow your search.
Get to Know Each Borough First
If possible, get out and explore the areas firsthand. You can do so by subletting an apartment in New York or visiting for a weekend if you know someone in the area. Sublet apartments are available through online classifieds like craigslist, PadMapper, and sublet.com. Or social media platforms, such as Facebook Marketplace. 
Decide What's Important to You in an NYC Neighborhood
The reality is that everyone has different needs, so unfortunately there isn't one easy answer to "Which is the Best New York City Neighborhood?". While a young socialite will love the energetic nightlife and hip cafes on Murray Hill, a family with kids may prefer the more suburban feel of Staten Island. Love retail therapy at your doorstep? SoHo is a shoo-in! Or, if you crave artistic inspiration, the green space of the Upper West Side and the music of Bushwick never fails. 
Here are 3 things you should consider when looking at neighborhoods.
1. Cost - All 5 boroughs have varying housing costs, so it's important to select one that suits your budget. Typically, Manhattan and Brooklyn have the most expensive rents in NYC, while Queens, The Bronx, and Staten Island tend to be more affordable. Rent Café reports the average NYC rental prices as follows: Manhattan ($4,265), Brooklyn ($3,124), Queens ($2,769), Bronx ($1,650), Staten Island ($1,500).
2. Lifestyle - NYC may be known as The City That Never Sleeps, but that doesn't mean you can't get some shut-eye. While Manhattan is in the middle of the hustle and bustle, certain areas in NYC resemble Long Island, New Jersey, and other suburban locales with their less hectic pace. These are generally further out boroughs like Queens and Staten Island. Contrastingly, areas like the Financial District and Midtown are full of luxury high-rise buildings, high energy, and other frequent reminders that you are in the big city.
3. Transportation - New York City is known for its outstanding public transportation system, but it's important to note that some neighborhoods are better equipped than others. For example, there are no subways that run to Staten Island—it's only accessible by car, bus, or ferry. It may also be worth noting that the escalators for the subway stations in the Bronx tend to be out of service more often than in the other boroughs.  
For more info on places to live in New York City, check out The Best NYC Neighborhoods in Each Borough.
How To Find An Apartment in NYC
While the pandemic caused a price drop in the NYC real estate market due to unprecedented vacancies, it's now back to business as usual. Housing costs have rebounded, and securing an apartment is once again a competitive endeavor. Some of the most coveted neighborhoods may even be more competitive than before, specific areas like the Upper East Side, Lower East Side, East Village and Williamsburg.

However, that doesn't mean finding an apartment in NYC is out of reach. Here are some key tips
Your Needs - We recommend making a list of your non-negotiables for your future apartment. Do you want an elevator building? A doorman building? Is a dishwasher really necessary for your lifestyle? Do you need laundry in the building or is going to a laundromat okay? Is this neighborhood really worth the price? Will a 1-bedroom apartment suffice or do you need more space? Being honest and upfront about which amenities are essential—and which ones aren't—will make your search easier.  
The Search - When you're ready to dive into the search for your new home, you will need to start looking daily on apartment hunting sites. StreetEasy is NYC's premier site for finding apartments and is great if you're looking to sign a lease. However, scouring multiple platforms is your best bet to see what is available and widen your search. These platforms may include Zumper, HotPads, PadMapper, Zillow, craigslist, or Facebook Marketplace. 
Looking for a New York apartment with a roommate? Try the Roomi website or app.
Money Saving Tip: Look for an apartment with "Net Effective Rent." This term means that landlords or leasing agencies are offering anywhere between 0.5 - 4 months free rent.
Should You Rent or Buy an Apartment 
When deciding whether you should rent or buy an apartment in NYC, your budget is probably the most significant factor. Buying an apartment costs an average of $15,525 per square meter in boroughs like Manhattan, which requires a 20% down payment plus closing costs. [Source: NUMBEO]. Therefore, you need quite a bit of savings to become an NYC homeowner.
Beyond budget, consider your experience with the city. Renting is never a bad idea if you're a first-time New Yorker. It allows you to move with ease if a better apartment opens up or if you decide you don't like your neighborhood. Plus, nothing says you can't buy after renting for a while. 
Using Fee vs. No Fee Listings
Some landlords work with real estate brokers to find tenants and deal with the closing. The downside of these listings is they come with an extra cost of a broker's fee—and it's the tenant that foots the bills. A broker's fee costs the equivalent of one month's rent to 15% of the yearly rent in a lump sum. If you want to skip the extra cost, you can search for 'No-Fee' rentals on sites like StreetEasy.
Pro Tip: Laws surrounding this practice are something to watch. 2020 had a brief window where a law was passed that made it illegal for landlords to charge this extra fee. Unfortunately, it has since been overturned, and once again, this fee is common. The good news? The judge's ruling may be appealed or a new law that makes these fees illegal may come into action in the future.
What is the Process for Renting an Apartment in NYC?
NYC apartments often get snatched up in a New York minute, so it's crucial to be prepared going into the process to increase your chance of success.
1. Get Your Documents Ready Before viewing an apartment—even before starting your search—get your rental documents ready. Prospective renters will need:
Reference Letter - A letter from a previous landlord stating you paid your rent on time, the amount you paid, and how long you were a tenant.
I.D. - You will need a piece of photo I.D., like your passport or driver's license.
Employment Documents - A job letter from your company outlining your salary and how long you've been with them. Paystubs are also essential. If you are self-employed, use a CPA letter with information on your job sector and how long you've run your business.
Tax Returns - Landlords want to know how much you make, and most require you to make approximately 40x the monthly rent a year. That means if you find a place for $2,000, your salary should be $80,000. If your salary isn't that high, you can still secure a place by getting a family member or an agency to sign as a guarantor.
Bank Statement - Not all landlords require a bank statement, but some do. Generally, they are looking for a bank account in good standing.
2. Apply Once you find an apartment you like, it's time to apply. Your application may require any mix of the documents listed above, as well as specific information such as your salary, employment, past addresses, pet information, etc. A deposit equal to one month's rent may be required, which you will get back if your application is rejected (get a receipt that states this when paying the deposit). Application processing time takes anywhere from a few hours to a week to process. Didn't get the apartment? Don't get discouraged! This is a common occurrence in New York's rental market. While application rejection is undoubtedly disappointing, other apartments will come along.
3. Sign Your Lease First off, congratulate yourself for scoring an apartment! Then, when you are done doing a happy dance, go sign that lease. Make sure you fully understand the rental terms laid out and any attached addendums. Don't be afraid to ask questions or get a lawyer to look over the paperwork if something isn't clear or isn't sitting right. Finally, make sure you get a copy of the lease and any other documents for your records.
4. Pay Your Fees This generally includes first and last month's rent (one of which you may have paid upon application), a security deposit, broker's fees, pet fees, and any other costs outlined in your rental agreement. Get receipts for all payments that clearly state what each is for.
5. Get Moving! Moving day comes fast, so start packing ASAP! You will need moving supplies like boxes, bubble wrap, and moving blankets. A dolly is also a good idea for moving larger furniture but can be prohibitive if your building doesn't have an elevator. Keep in mind that New York City is full of tons of older buildings ("Pre-war") without proper elevators and freight lifts. Moreover, some buildings have incredibly narrow entryways and are difficult to navigate while carrying bulky furniture—which are a few reasons why many opt to hire movers in NYC. They do all the heavy lifting for you. Plus, they're insured against moving damages to your belongings and new home.

Recommended Reading: How to Make Moving in NYC Easier


How to Find Storage
First, decide whether you want self-storage or full-service storage. Self-storage is nice because you can access your unit at any time during business hours. However, full-service storage comes in handy if you don't have a car. The storage company will pick up and bring your furniture or belongings right to your door so you can skip trying to carry a coffee table on the subway!
Once you figure out what kind of storage suits you, it's time to find a storage company. If you go with a New York moving company to relocate you, check if they also offer storage—most movers will offer discounted deals for moving & storage. Alternatively, look for recommendations from fellow New Yorkers in person or on forums like Reddit. You can double-check a company's reviews on Google, Yelp, Better Business Bureau, and their social media pages.
Transportation Tips for How to Get Around the City
- NYC is made for walking, so invest in a good pair of walking shoes.
- Check out the Staten Island Ferry—it's free!
- Don't try to hail a green cab in Manhattan as they're only allowed to do pickups in the outer boroughs.
- Download the Waze app to get alerts on traffic jams, construction, and anything else that may slow down your commute.
- Using the subway system? Download City Mapper or Google Maps for train, transfer, and stop info.
- Get an unlimited Metrocard as single rides add up fast.
- Try the express train when going to landmarks like Time Square.
- White circles on the subway map=express stops, black circles=local stops.
- Private car ride services and apps like Uber are good alternatives to taxis.
How Much Does it Cost to Move to NYC?
Moving expenses alone can range from $1,000 to $10,000. Your costs will depend on how far you are moving, the amount of stuff you have, and who conducts your move. See a detailed breakdown of moving expenses in our post, How Much Does Moving to NYC Cost.
How Much Money Should I Have Saved Before Moving?
Yes, some people move to NYC with no money in their pocket, but they are certainly the minority. You need to save money before moving out to pay housing fees upfront, such as first and last month's rent, safety deposit, and any other housing fees. Plus, it never hurts to have a little extra cash on hand for incidentals.
We recommend saving a minimum of 3 months of living expenses before moving + your moving costs. To start calculating your living expenses, see the Cost of Living section below.
Cost of Living Considerations
It's no secret that living in New York is expensive. And that is why we recommend roughly calculating the cost of living before moving. Here is quick breakdown of the most common expenses you will encounter.
Housing
Whether you decide to rent or buy an apartment, housing will easily be your biggest cost. You need to figure out what you will be paying for your mortgage or rent, which varies in different parts of the city. Utilities should also be a consideration.
Average Rent Cost - Manhattan ($4,265), Brooklyn ($3,124), Queens ($2,769), Bronx ($1,650), Staten Island ($1,500).
Average Cost to Buy Apartment (per square meter) - City Center ($15,524), Outside City Center ($8,205)
Average Utility Cost (for 85m2 Apartment) - $170 for electricity, heating, cooling, water, garbage. $65 for internet.
Transportation
NYC boasts one of the best public transportation systems, and we highly suggest you take advantage of it. An MTA ride pass will run you $33 per week or $127 per month for unlimited ridership. Single ride fare is $2.75 for most buses and trains.
Cabs and ride apps are also abundant, and while they come at a higher cost, they are great for when the weather isn't great or to split between a group of friends.
Costs of Owning a Car & Driving
Owning a car can help you avoid MTA and train delays, but traffic jams and costs may not make the convenience worthwhile. If you decide to have a car in NYC, you need to consider not just your insurance, maintenance, and gas costs but also parking. Monthly parking costs extra, and it doesn't come cheap—anywhere from $400-$700 monthly on average. Additionally, NYC is renowned for its abundance of tow-away zones, which can lead to the extra expense of parking violation fines.
Food: Eating Out & Groceries
Each person will require approximately $480 per month for groceries in NYC. Of course, this varies depending on dietary preferences, but it's a good minimum to keep in mind. As far as eating out goes, expect to pay a minimum of $20 per meal for one. Although, there are some gems where you can get great NYC food for under $10! This includes crab pockets, pork dumplings, tofu pudding, and homecooked breakfast.
Alcohol Costs
Alcohol is a cost that is often overlooked but can quickly add up—especially in New York. In general, the price of a bottle of vodka in New York state is more costly than in other states. While a bottle of Grey Goose costs about $41 in NYC, it's anywhere from $2-$21 cheaper in other states. The cost of alcohol from a liquor store vs. restaurant or events also factors in. For example, a domestic beer from a restaurant costs on average $8, while from a store it's $3.33. [Source: NUMBEO]
Costs of Clothing, Gym, Leisure
Consider the costs of leisure activities like going to events, exhibits, plays, clubs, etc. According to NUMBEO, a gym membership runs anywhere from $50 to $200, with a $110 average. Finally, clothing is another expense to consider. Although clothing and footwear under $110 are tax-exempt, it can still add up. Speaking of footwear, don't forget to factor in a good pair of walking shoes—a must when living in NYC!
Tax Considerations
New York taxes are higher than the national average. A median U.S. household with an annual income of $63,218 will owe $8,900 (14.08%) in state and local taxes. This is the third highest rate in the U.S. and a fair bit above the national average of 10.80%.
On the bright side, some goods and services are sales tax exempt. For example, grocery stores don't charge tax on food (minus ready-made hot meals). Other tax-exempt items include vet care, dry cleaning, medication, eyeglasses, shoe repair, newspapers, and clothing and footwear under $110 per item. Other items are taxed as some combination of the New York State sales tax (4%) + New York City local sales and use tax (4.5%).
See how NYC tax rates compare to other states here.
Ready To Move?
Reach out to local NYC movers and request a quote. Before you know it, you may find yourself with the Empire State Building as your next-door neighbor!
LIKE OUR FACEBOOK PAGE FOR MORE GREAT MOVING TIPS: