Moving is expensive. For New Yorkers, moving can cost upwards of $1000 (depending on the size of your space and distance of your move). Moreover, sometimes you may not trust others to complete your move and wish to handle your belongings yourself. If you are conducting a big move, you may not be able to do so on your own and you would be better off hiring professional movers if you are based in New York City. But if you are moving out of a studio or a dorm room, a moving van can be sufficient.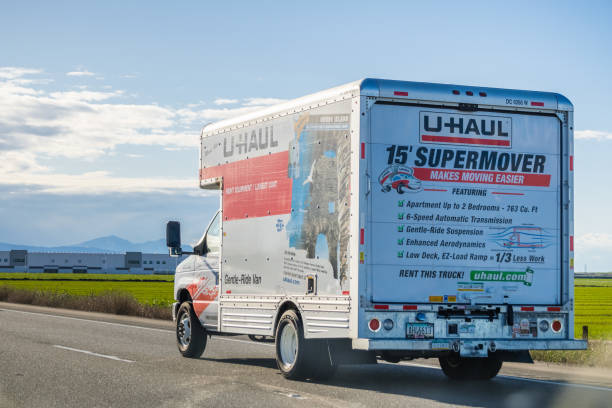 There are plenty of reasons why someone would prefer to do a move themselves, instead of calling the professionals. Here's a few tips from Oz Moving on how to rent a moving van in NYC. 
Start packing EARLY!
If it's your first time conducting a self move, you may not know how to accurately estimate the volume of your move. When everything in your apartment is set up as normal, it may be tough to visualize how many boxes you need and what size van you will require. If you start packing in advance, you will have a better idea of the size of the van that will suit your needs. 
Get the Right Packing Supplies:
Be sure to get the correct box for your belongings. There are several types of boxes you may need for your move:
China boxes: For Dishes

Book boxes: For Books, Shoes, Photos and Records

Wardrobe boxes: For Clothing

Linen boxes: For Sheets. 
You will also want to purchase packing tape, peanuts, and foam. You can buy moving supplies online or at the location of your cargo van rental or moving truck rental. 
The longer you have lived in your apartment, the more boxes you may need. If you have lived in your current unit for 10 years, you will probably need more boxes than if you just moved in last year. 
Pay attention to hidden costs:
Although it may seem like a bargain to rent your own moving van, you may have to incur some additional costs. For one, you may need some extra hands on deck to help you move your stuff. Typically, movers charge around $40 per hour (but this varies) So keep that in mind if hiring an additional person. 
These hidden costs also extend to gas, insurance and parking tickets. A huge benefit to hiring movers is that you don't have to worry about paying for gas, or car insurance. However, when renting your own vehicle you will have to pay vehicle insurance for the rental truck, so keep that in mind. Moreover, parking tickets can accrue while triple parked on the streets of New York City, which is often necessary when moving. 
Some moving companies also offer insurance on your belongings in case they break or get lost in transit. However, if you are conducting a self-move, you may want to inquire with the van company on your options for insurance to be prepared in case there are any accidents along the way. 
Mitigate the struggles of the walk up:
Many buildings in NYC are walk-ups and do not have any elevators or freight areas. This can be a huge issue if you are conducting a self-move. If you are not professionally trained, you may run into difficulties moving bulky items out of walk up buildings. You may end up damage the item, the building or hurt yourself. For these types of items, consider hiring an additional person who has experience with heavy-lifting.
Plan your route beforehand:
When moving by yourself, you will want to plan the best route from your old place to your new one. In NYC this can be challenging because not every highway allows trucks or large vehicles. The FDR for instance fines trucks. Be sure that you do not end up on the wrong road or you will face grave fines (and may even need to call a towing service). You may also want to account for the price of tolls on your move. Moreover, traffic can be a huge problem so consider the time of your move to avoid Rush Hour.
Choosing the right vehicle: 
There are many options for van rentals from companies like U-Haul and Penske, which have locations all across the NYC area (Manhattan, Brooklyn, Queens and so on). Moreover, some car rental companies (like Enterprise) may even rent you a van. Depending on your needs, you can inquire about the type of vehicle available (a pickup truck, cargo van, moving truck and so on). Be sure to find a pick-up location that is convenient for you and see if you can drop-off the vehicle at a location closer to your new home.
Ready to go?
Renting a moving van can be a great option for those looking to save money on their move. But be sure to plan accordingly to ensure a safe and efficient move. There are many logistics and safety precautions that need to be considered for before you embark on a self move! When in doubt, you can always call local movers in New York to take care of everything for you.