From the bustling nightlife to picnics in Central Park, to 24/7 grocery store convenience, to spectacular Broadway shows, you'll never run out of occasions to enjoy the Big Apple.
But, the city presents a set of unique challenges during a move. From the added stress of hectic apartment hunting to coordinating with your landlord, to shoving your mattress out of a tiny door frame, there are dozens of obstacles you may face throughout your move. Below are 10 reasons why moving in New York City is unique.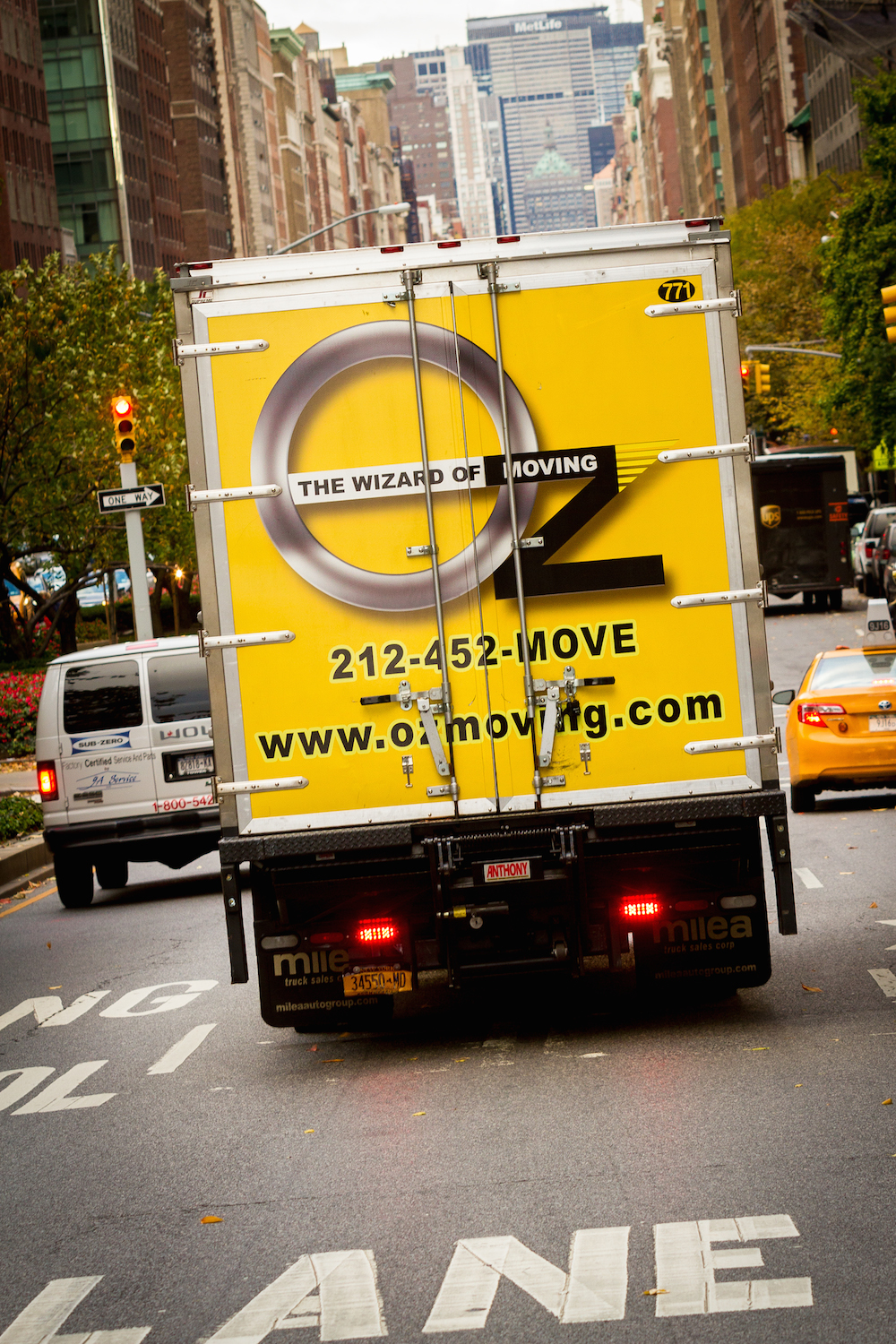 #1 Small Square Footage
New Yorkers and transplants love to complain about their tiny apartments and narrow corridors. However, the lack of square footage can sometimes be a benefit. With less space, New Yorkers often have to downsize their belongings, which means that when it's time to move apartments, you may have less stuff to move.
#2 New Yorkers Typically Own Small Cars
You'll probably have to rent a van or a truck to move in NYC. When moving in the suburbs or the countryside, it's possible to fit some of your belongings in your car and reduce the need for professional movers. However, few people own large vehicles in NYC which means that transporting your furniture around town will usually require the help of the experts. While taking the subway in NYC is great for getting to work, you probably will not want to take MTA public transportation for your move.
#3 Research the Neighborhood
NYC living can vary depending on neighborhood and borough. In Staten Island, Queens and the Bronx, many people live in detached family homes with green spaces or backyards. In Manhattan (specifically, midtown or the Upper East Side) people typically live in large apartment buildings. In Brooklyn, some people live in brownstones or townhomes. All of these styles of living necessitate different moving needs and experiences. 
#4 Busy Streets
Except for the months during the peak of the coronavirus pandemic, NYC streets are usually packed with cars and people which can make moving large furniture a challenge. Try to move on a weekend or a holiday so that the city is quieter. Also make sure that the streets are not closed for a parade or protest on your intended moving day. 
#5 Understand the Best Time of Year to Move
The best time to move in NYC is typically off-season, meaning the timeframe following September all the way to May. Peak moving season is during the summer which means that during this time, it can be harder to schedule movers and moving may be more expensive. 
The good news is that there is another added benefit to moving during the off-season! Renters will be happy to learn that monthly rents in NYC actually go down during the winter.  
#6 Develop a Packing Plan Before Moving in NYC is a Must
It is important to stay organized throughout your move. Make a list of your belongings and remember to organize them while you pack. Label all of the boxes and keep a list of the contents to help you keep track.  
Real estate in NYC is tricky. It is also possible that you will find a dream apartment but the lease starts a month after your current lease ends. You may have to spend that month on your friend's couches waiting until you can move in. Be sure to coordinate with others so that you'll have a place to stay.
#7 Moving in New York City Expensive, Understand the Costs!
NYC is one of the most expensive cities in the world!  The high cost of living in NYC means that services that can be affordable elsewhere are still expensive in NYC. The cost of moving depends on several factors: the size of your apartment (studio apartment, one bedroom, two bedroom); the distance: are you moving boroughs? And the services you require: packing, unpacking, 
#8 Certificate of Insurance is a must - Many building owners demand it.
Professional movers are required to have a COI. When hiring a moving company, you will get a basic insurance package included in the price. However, if you require additional insurance you can purchase your own insurance. NYC Apartment buildings may not let you move without an insured moving company who will help compensate for potential damages. 
#9 Ask For Help, It's Tough to Do It Alone in New York CIty
All hands on deck! Call your friends to help out, especially if it's your first timemoving in NYC. A lot of people in NYC can't move without the help of their parents, significant others, or movers. Teamwork makes the dream work when it comes to NYC moving.
#10 Scout Out Your Street in Advance (Reserving a Parking Space for Mover's Truck)
Hopefully, your movers avoid rush hour and parking tickets. Typically, you'll want to find a parking space on your street so that movers don't have to double park and accrue expensive fees.
Ready to move?
Whether you are moving to the Upper West Side from the Lower East Side, or simply moving down the street, you can always rely on a professional moving company when it's time to relocate you to your new home.
LIKE OUR FACEBOOK PAGE FOR MORE GREAT MOVING TIPS: