Moving to Connecticut: Top reasons to move to CT
If you've ever watched Gilmore Girls, I'm sure you are familiar with the quaint and charming vibe of Connecticut living; local coffee shops, community events, green parks and Ivy League campuses. However, despite wanting to embody Rory Gilmore, there are plenty of other reasons to move to Connecticut.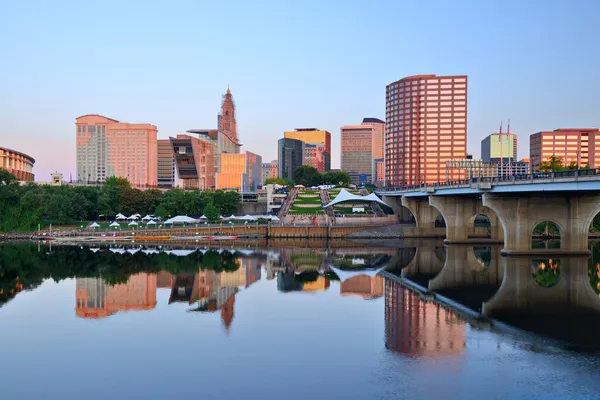 Living in CT: Pros & Cons
Connecticut is a relatively small state, but is brimming with culture, nature, entertainment and history. Moreover, Connecticut has plenty of employment opportunities and a very low unemployment rate (pre-pandemic). There are numerous advantages of living in CT, like proximity to New York City and excellent public transportation via the Metro-North. The cons of CT living may be that it is an expensive state with a higher cost of living than average. The other cons include cold winters typical to the Northeast, though that may not be a con for all! 
Great Outdoors & Diversity of Nature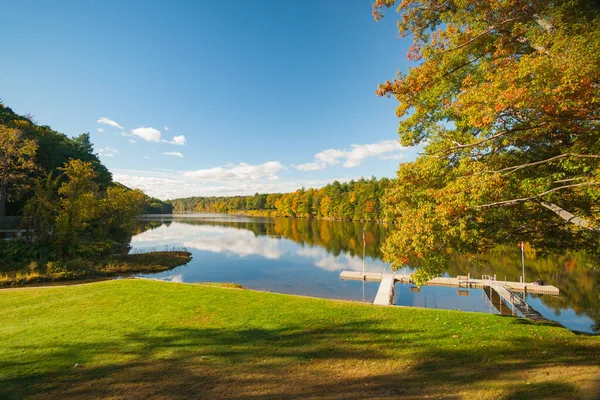 Connecticut is full of all kinds of natural beauty! Parts of the state (like Greenwich, Norwalk, Stamford) are located on the Long Island Sound which means summers are spent boating, kayaking, swimming and sunbathing! If you aren't a huge beach lover, there are also plenty of outdoor activities throughout the state like Devil's Hopyard State Park or Collis P. Huntington State Park where you can go hiking, biking, camping or picnicking near gorgeous mountains and waterfalls. You can also go tubing or bird watching along the Connecticut River, which is the longest river in New England!
Connecticut weather blesses you with all 4 seasons; big flower blossoms in the Spring, heavy snowfall in the Winter, scorching hot summers and foliage filled falls. Moreover, CT is a blend of small towns, big cities, and rural farmland which gives you options for your preferred lifestyle. Whether you like urban environments or more rural locales, you won't go wrong in CT! 
Culture (History, Arts, & Entertainment) 
Connecticut is where dozens of famous cultural icons were born: Mark Twain, Paul Newman, Paul Simon, Katherine Hepburn. The state is full of history and architectural marvels like the Philip Johnson Glass House, or the Branford House at UConn and the Beinecke Rare Book Library at Yale University in New Haven. You can also catch a live show at the Yale Drama School, or head to one of the dozens of galleries in Fairfield County. 
If you have kids, you can take them to the state's many seasonal county fairs and amusement parks. One of the most iconic theme parks in CT is Rye Playland where you can enjoy art deco flair and wooden roller coasters. 
Connecticut Wine Trail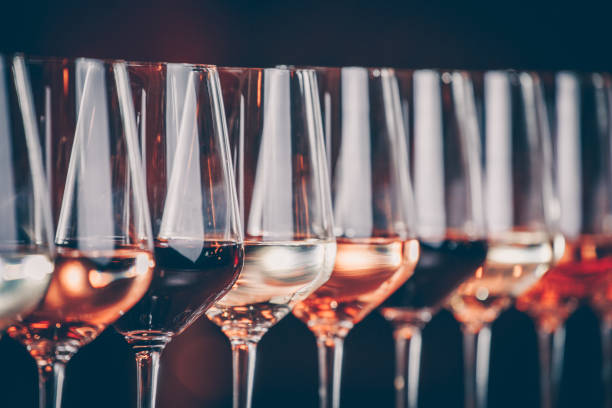 There are over 40 wineries in the state of Connecticut which is a great feat for wine lovers; Many of the wineries can choose to be members of the CT Wine Trail, and take part in the Passport program, providing access to local tasting rooms and vineyard tours. Many of the participating wineries are located in Guilford, New Hartford, New Canaan and all round the state. 
Outdoor Dining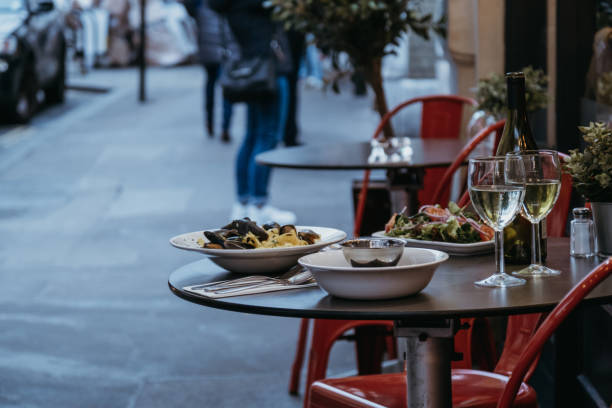 From Milford to Bridgeport to Greenwich, there are plenty of waterfront dining options where you can watch the sunset and look out onto the marina, which is perfect for date night or hanging with friends. There are dozens of local seafood restaurants that specialize in clams and oysters, a notable one is The Restaurant at Rowayton Seafood in Norwalk; if you're not into Seafood, check out Frank Pepe's Pizzeria for some good pizza. They have locations all over CT and Massachusetts! 
Though you may want to head to NYC for a crazy night out, there are spots in CT to get down and dance. If you're in Norwalk, be sure to head to SoNo, which has good nightlife options if you are in the mood for some craft beers or to dance on a table. 
Cost of Living in CT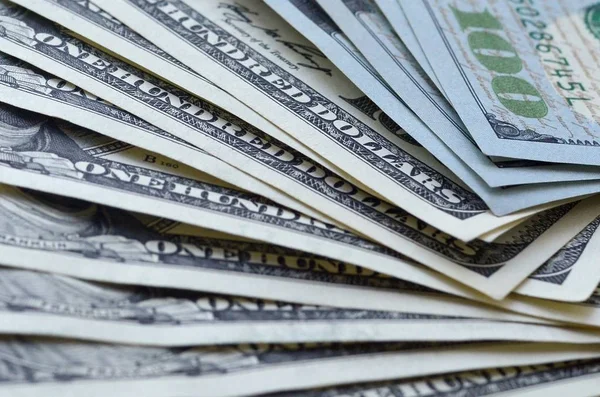 "The Nutmeg State" may be a small state, but it is home to some of the richest Americans in the nation. However, CT housing prices are still relatively affordable depending on location. The median cost of a home in Connecticut is $250,000, though in some more affluent areas like Greenwich, home prices can start at $1 million. 
Connecticut boasts the highest per capita income in the U.S at $70,000. However, this figure does not represent the full picture, as the state's top earners skew this number higher. For instance the median income in Darien, Weston and Westport is over $200,000 while the median income in Hartford, New Haven and Waterbury is less than $45,000. 
Though CT property taxes are some of the highest in the country, they are still more affordable than nearby NJ and Westchester County which can influence home buyers when deciding on the perfect suburb. And even though CT is expensive, it is still significantly cheaper than living in NYC or Boston. 
The quality of life in CT is high, ranking 12th in the nation. The state boasts a low crime rate, affordable housing costs, accessible child care and high life expectancy. Connecticut stands out for their excellent education and healthcare systems. There are hundreds of excellent public schools and public universities like the University of Connecticut. CT is also one of the healthiest states in the nation. They have a high concentration of doctors and dentists, and a low concentration of obesity. 
Connecticut Job Market
The CT job market is dominated by opportunities in service, healthcare, real estate, broadcasting and education. There are also tons of jobs in finance; though the finance industry may not be like Manhattan or Boston, there are several cities in CT like Westport, West Hartford, and Stamford. that headquarter banking institutions and investment firms like Bridgewater Associates.  
Ready to move?
We've only cracked the surface with this list. There are dozens upon dozens of reasons to move to Connecticut. If you are considering a move, be sure to reach out to local Connecticut movers for a free quote. 
LIKE OUR FACEBOOK PAGE FOR MORE GREAT MOVING TIPS: