Moving to Hollywood is the absolute dream for many looking to start a new life or advance their career. Though the coronavirus pandemic has put a halt to many of our plans, and changed many of the cities we know and love, Hollywood still has plenty to offer the new arrivals on flights bound to LAX.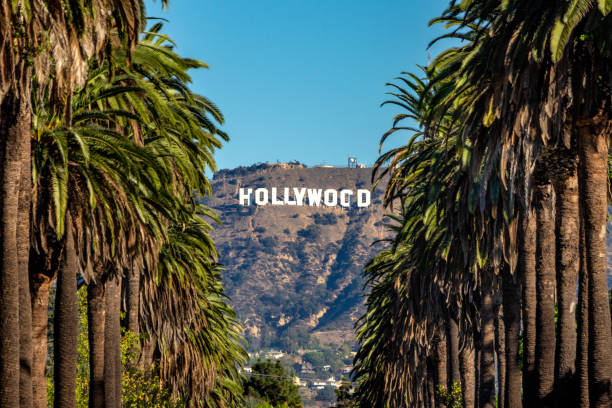 Financial Preparation before you move to LA
Moving to LA can be a costly endeavor if you do not plan accordingly. Typically, when moving to a new city you should arrive with at least 3 months of rent saved up. The more you save the better, but we believe that 3 months is generally a good goal to aim for. Most apartments require first months rent and last months rent to sign a lease. The 3rd month's rent can come in handy if you need time to settle down and find a job, as well as purchase new furniture for your place.
To understand what 3 months of LA rent looks like, A typical 1-bedroom apartment goes for $2200 a month, while a studio costs around $1200, so keep this in mind when saving up. If you choose to live with roommates, your rent will most likely be under $1000 for a bedroom, depending on bedroom size and location. 
LA has a cost of living that is higher than the national average, which is another thing to note when saving up for your move. Groceries, restaurants, gasoline and utilities will cost you more than living in other parts of the country. Typically, cities along the West Coast are more expensive than cities in the midwest, though perhaps not as expensive as cities on the east coast (especially New York City). 
Los Angeles: Neighborhoods / Where to live in Los Angeles
There are tons of cool neighborhoods throughout the Los Angeles area. From West Hollywood to Burbank to Beverly Hills, LA county is full of both well-established and up and coming neighborhoods. 
Younger people tend to congregate in areas like Echo Park, Los Feliz, Silver Lake and Culver City, which are full of cool boutique shopping, cute coffee shops and hipster bars. These neighborhoods are perfect for people who want a more relaxed lifestyle, but still be surrounded by tons of art, music and culture. 
Beach rats may want to live on the Westside of LA in neighborhoods like Santa Monica, Venice Beach or Marina Del Rey. These areas are great for surfing, skateboarding, or just watching the sunset over the water. Outside of the immediate Los Angeles county, Angelenos may flock to Malibu to hang out by the waves. 
There is more to LA than just the Hollywood Sign and Hollywood Hills! Depending on what you are after, Los Angeles has plenty of options for young people, families, creatives, and those looking to retire. Those who prefer more urban, city-life may choose to live in Downtown LA, Hollywood or Koreatown, where there are more high rises and congested streets. 
But, families who want to live in more relaxed suburban areas complete with front lawns and two car-garages may tend to choose neighborhoods like Pasadena or the San Fernando Valley.
Though some Angelenos complain about trekking out to the Valley, the Valley has plenty of stuff going on. The area has tons of galleries, shopping areas, has low crime rates and plenty of public schools and private schools, including some of the best high schools in Los Angeles. 
Population and traffic in LA!
LA Traffic can be a disaster and LA public transportation definitely has its shortcomings, but getting around LA is easier than you think. Californians are typically known to get around by car, but the LA Metro is actually quite accessible and convenient. The LA metro is the 3rd largest system in the country, operating 6 subway lines, and over one hundred bus routes.
If you do not live near any of the metro stations, there are still ways to get around and avoid traffic. If you live close to work, it's a good option to ride your bike due to the good weather year-round. Moreover, there are scooter share programs (like Bird & Lime) throughout LA to avoid having to get into a car every time you need to go somewhere. 
Relocating to LA during Pandemic!
There are many benefits and drawbacks about relocating to LA during the covid pandemic. Though some things may be more challenging, like finding a job and making friends, some things are actually easier. Delivery services like Amazon have improved and expanded, which means that getting furniture and groceries has never been so convenient. Plenty of furniture stores offer 'no contact' pickup or delivery options. 
Moreover, rents have generally dropped in the area which means that finding an apartment should come cheaper and easier than usual. Try to find a good deal on an apartment sublet. Tons of people have fled big cities this year and have left behind fabulous apartments! Be sure to do some research and see if you can try and bargain with someone who desperately needs to fill a room. 
A huge problem for newcomers in the area may be finding a job. The current unemployment rate in LA remains high at around 15%; this can affect those whose industries have not recovered yet. In particular, the Entertainment Industry has not fully picked up again yet, so those screenwriting majors and aspiring filmmakers may have a harder time than usual finding new gigs. 
Pros and Cons of Living in LA
Many can debate the pros and cons of living in LA for hours. And though the debate can seem endless, there are certain points on both lists that stick out. One of the biggest pros of living in Southern California is the weather and proximity to the beach. Year-round sun and ocean views can do a lot to improve a person's quality of life. Another bonus to LA life is the access to delicious food. The Mexican food in LA is incredible, as well as the vegan options and asian cuisine. Part of the reason people move to LA in the first place is to get ahead in their career. There are tons of opportunities in a city like LA, not only in entertainment, but also in service, tech and fashion. 
The cons of living in LA are similar to the cons of living in any other major city. It can be exhausting to get around, and wildly expensive. However, every major city around the world has issues with traffic and affordability, so perhaps, this is not unique to LA. Another problem with LA life is the long commute. In general, Angelenos have to spend an hour of their day commuting to and from work. However, due to the pandemic, more and more people are working remotely and no longer have to commute, which can be a nice bonus for those who live far from their jobs and have the option for remote work.
Ready to move?
If you are planning to move to Los Angeles, be sure to inquire with a local moving company in your area for a free quote. Moving companies have been fully operational during the covid pandemic. Movers have adjusted to ensure that they comply with all the safety measures to help you conduct a hygienic and safe move. 
LIKE OUR FACEBOOK PAGE FOR MORE GREAT MOVING TIPS: