If you happen to live in Manhattan, you probably know that more and more of your fellow Manhattanites are choosing to call Brooklyn home in recent years. The second largest, most populous, and arguably most famous of NYC's five boroughs, Brooklyn has it all. In fact, being three times bigger than Manhattan and home to over 2.7 million New Yorkers and counting, Brooklyn feels more like a small planet than a borough. So, if you too are planning a move there, here is some stuff to consider. 
Tips When Planning your move 
- Plan ahead. Even though things move fast in NYC, rushing your move is never a good idea. So give yourself plenty of prep time to figure out all the logistics — at least a month or two, if you can.
- It's a good idea to save money in advance since although it is more affordable than Manhattan, it is still relatively expensive.
- Make sure you know any building regulations your new Brooklyn home might have. 
- And familiarize yourself with your new neighborhood in general. Remember that Brooklyn is huge, and knowing the lay of the land will make your move go a lot smoother. 
How Much Should You Save Before Moving there?
You should put away at least a few months worth of expenses. Since monthly expenses for one person in Brooklyn average around $1,200 (before rent), you're looking at anywhere between $6,000 to $12,000. But it all depends on your particular situation and lifestyle. Factor in things like your security deposit, movers, furniture, bills, work, food, and so on.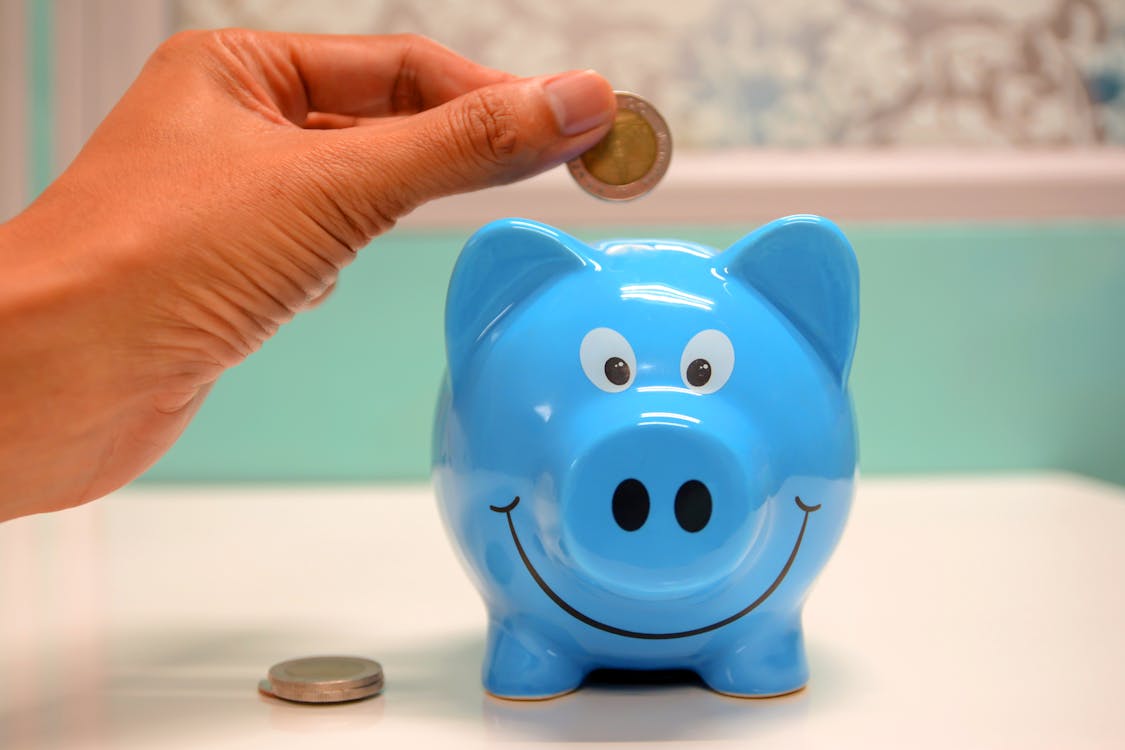 Choosing The Best Neighborhood 
Choosing the best Brooklyn neighborhoods to live in isn't easy. There's a total of 70 of them, which means there are countless factors to consider. Do you prefer an industrial, urban landscape, something with more green, or something in between? Are you a single young professional looking for non-stop big city energy, or do you prefer a nice and quiet place to raise your family? Will you commute or work remotely? How tight is your budget? And so on.
Neighborhoods like Flatbush, Bay Ridge, Prospect Heights, and Park Slope are currently among the more affordable ones. Meanwhile, Fort Greene, Red Hook, Cobble Hill, and Brooklyn Heights are among the most expensive. And trendy hotspots like DUMBO, Downtown Brooklyn, Green Point, Williamsburg, and Bushwick tend to be particularly popular among young people and Manhattanites. 
But it all depends on what exactly you're looking for — because, again, Brooklyn has it all. So the best way to find the BK neighborhood that speaks to you most is to cross the East River and explore for yourself.
5 Reasons Why People Choose Brooklyn as Their Home
Reason 1: Opportunities
Brooklyn is a dream home for people from all walks of life. The borough offers plenty of job opportunities for young professionals. Moreover, its 71 square miles offer countless lifestyle options for people working remotely too. With its rich history, friendly neighborhoods, countless green spaces, cultural institutions, and schools, Brooklyn is also considered a great place to settle down and/or raise a family. And the borough also has the largest senior population in NYC, with Park Slope widely considered one of the best places in NYC to retire (along with Manhattan's Upper West Side).
Reason 2: Diversity
It's no secret that Brooklyn is a mecca of hipster culture. But, along with many a hipster, it also has one of the most diverse populations on the planet. Thousands of lower-, working-, and middle-class people call Brooklyn home, as do some of NYC's and the country's wealthiest residents. The population is 37% white, 29% African American, 19% Hispanic, 12% Asian, and 4% mixed and other races. Italians, Irish, Polish, and Russians are among the majority of its nearly one million immigrants. And a total of approximately 60 languages are spoken there. This makes Brooklyn one of the most cosmopolitan places on Earth, and the definition of a melting pot. A diverse population also means culture of every imaginable variety. And the borough's unique blend of big city hustle and bustle with a family-friendly vibe only adds to its distinct, unforgettable energy. 

Reason 3: Lots of Stuff to Do
Brooklyn's large landmass and diverse population also mean that there's something for everyone when it comes to lifestyle. It's home to world-famous landmarks like the Brooklyn Bridge, the Brooklyn Museum, and Coney Island. It has spectacular scenery and beautiful open spaces like Brooklyn Bridge Park, the Brooklyn Botanic Garden, and Prospect Park (Brooklyn's own little version of Central Park). And it also has countless hip bars, beer gardens, cafes, restaurants, and clubs, making its nightlife among the most vibrant in the country. And it has limitless options when it comes to shopping, markets, theaters, art galleries, museums, cultural centers, gyms, and so on. In short, it's not easy to feel bored there.
Reason 4: Cost of Living
Some parts of Brooklyn are definitely pricey. The high cost of real estate generally has to do with its increasing desirability and proximity to the epicenter of the capital of the world (i.e., Manhattan). Still, the overall cost of living in BK can be much more affordable. For example, according to rentcafe.com, while the average monthly rent for an apartment in Manhattan is upwards of $4,500, the rent for Brooklyn apartments averages around $3,250/month. Moreover, you have a lot more options when it comes to location. And groceries, bills, and other general living expenses also tend to be cheaper. According to bestplaces.net, to live somewhat comfortably in BK, you'd need a monthly salary of around $6,000, while in Manhattan you'd need upwards of $8,300/month.
Reason 5: Proximity to Manhattan
And Brooklyn's proximity to the heart of The Big Apple is, of course, one of the top reasons people are moving there too. Wall Street and Midtown remain the city's financial and commercial epicenters. And nothing really beats Manhattan when it comes to world-class culture and nightlife. Neighborhoods like Chelsea, SOHO, the West Village, and the Upper West Side, therefore, remain some of the world's most desirable (and most expensive) places to live. And even neighborhoods like Washington Heights are experiencing drastic cost increases. Meanwhile, Brooklyn is nestled just across the East River from NYC's most expensive borough — just a short drive or MTA subway/bus ride away. In fact, a bike ride or even a brisk walk over one of its three bridges can sometimes prove faster than commuting from the Bronx, Staten Island, or even Queens. 
What to Expect When Moving from Manhattan to Brooklyn
There are plenty of advantages in choosing Brooklyn over Manhattan as your new home. Here are a few positive aspects of BK life you can look forward to. 
Aspect 1: Better Quality of Life
Brooklyn is more spacious and spread out than Manhattan. It's also cheaper, and its vibe is generally more relaxed too. And there are more options of where to go, what to do, and lifestyle choices in general. All this is sure to better contribute to your overall well-being. 
Aspect 2: More Peace and Quiet
Brooklyn generally has less noise and traffic, fewer tourists, roomier, cozier, and greener spaces, and plenty of nature. So there's more serenity, peace, and calm, which is not easy to find amidst the skyscrapers, crammed streets, lightning-fast pace, and non-stop commotion of neighboring Manhattan.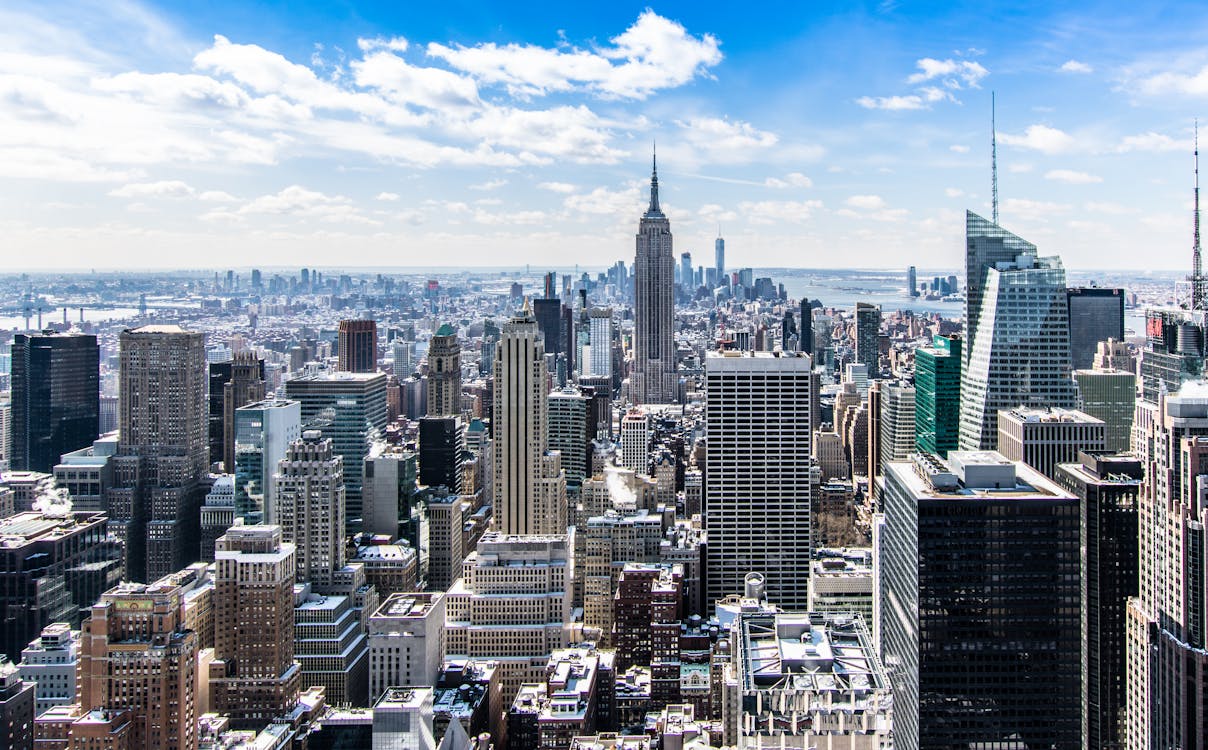 Aspect 3: Stronger Sense of Community
You're also likely to get to know your neighborhood more intimately, developing a stronger sense of connection with your fellow Brooklynites in no time. In fact, the neighborliness, warmth, and overall sense of community among BK residents is the stuff of legend. 
Aspect 4: Cheaper Rent, Groceries, etc. 
And since you have far more options of where to live, eat, and shop, your overall living expenses are sure to be less steep than in Manhattan as well.
What Are The Disadvantages Of Moving To Brooklyn?
Nevertheless, Brooklyn is still NYC, which means it is in no way cheap. Moreover, its close proximity to Manhattan makes it pricier than many other parts of the city. The borough also doesn't always have the 24-hour convenience that Manhattan offers. And since it's huge, getting around can be somewhat of a hassle — including commuting back and forth from Manhattan. And public transportation can be limited on the weekends, so it's not uncommon for Brooklynites to stay local when not working.
LIKE OUR FACEBOOK PAGE FOR MORE GREAT MOVING TIPS: Oz Moving & Storage