Los Angeles and San Diego may only be a two hour drive apart, but the two cities are distinct in their energy, cost of living, and overall lifestyle. San Diego is one of the coolest cities in America, offering a little bit of everything: good food, music, theatre, beaches, and weather!
The Southern Coast of California offers a good quality of life, full of tons of beach activities, warm sunny weather, and fresh food! So, why move to San Diego? We'll give you a few reasons!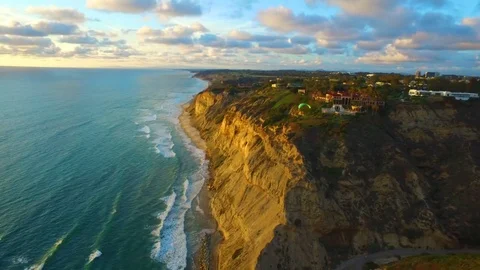 Summer Year-Round
Like Los Angeles, San Diego has a warmer climate than other parts of the United States. In over 125 years of weather recording, San Diego has only experienced snowfall 5 times!
San Diego's weather tends to be rainier during the winter, but it never gets too cold. The average low temperatures of a San Diego winter hovers around the mid 40s, while the highs are in the mid 60s.
Great Higher Education Options
The UC (University of California) network of public research universities are some of the best in the country. These two cities and (the areas in-between) are home to many of these UC schools (like UC Irvine and UC San Diego). Many Californians flock to these areas for college and decide they like the area so much they stay! 
Lower Cost of Living
San Diego is more affordable than LA. Real Estate in San Diego is 20% cheaper than LA. Rent in San Diego is around 7% cheaper than LA. There are other economic benefits of this move; according to Numbeo, local purchasing power in San Diego is around 20% greater than LA.
We can reaffirm that based on a recent move we did: Our client mentioned how the affordability of San Diego compared to LA was a major selling point for them. As we loaded their belongings, they shared their excitement about the prospect of not only saving on housing costs but also having a higher local purchasing power. Their decision to relocate was clearly driven by a desire to enhance their lifestyle and financial well-being.
Finally, living in San Diego does not mean you have to sacrifice your salary; the average San Diego resident earns more than the average LA resident, which means that moving to SD can be a huge lifestyle upgrade for some!   
Good Size & Laid Back Feel of the City 
San Diego is smaller in size and population, which can be a good thing for many hoping to down-size their city! The population of San Diego hovers around 1.5 million, while Los Angeles is around 4 million. San Diego, like Los Angeles, has a more suburban style of living, in which people may opt for houses with a small yard rather than apartments. 
Delicious Food
Downtown San Diego is only 15 miles away from the Mexican Border, which means it's not uncommon for San Diegans to head to Mexico for the weekend. Moreover, the proximity means that San Diego offers some of the best Mexican food in the U.S.!
Aside from Mexican food, the culinary options of the city include Brick Oven California Pizza, Seafood, Southeast Asian food, and local wines from vineyards in the area. Trust us, some of the best Seafood tends to be in Point Loma on the islands off the coast.
Cool Neighborhoods
One of the most famous areas of San Diego is La Jolla, which is located on the seaside of the city. La Jolla is famous for surfing and national state parks which feature sandstone canyons and beautiful sea coves.
Another fun place to go to in San Diego is Gaslamp Quarter which is known as the nightlife capital of the city, full of bustling bars, restaurants, and clubs. San Diego also has a bustling theatre scene; many of its popular theatres are located in Gaslamp. 
Otherwise, Little Italy is a super exciting area of the city, full of cocktail bars, music venues, and authentic pizza! 
Quaint Suburban Living
Lots of San Diego families opt to live slightly outside the city. The suburbs of San Diego offer good public schools and a safe area for raising kids. These areas include Torrey Pines, Encinitas, Coronado, Del Mar and Solana Beach.
The best part of the San Diego Suburbs is that suburban living does not have to be boring! Many of SD's residential offers have sea views and easy access to the beach.
Nature
San Diegans love the outdoors! Those who grow up here love to spend their time sailing, kayaking, surfing, hiking, and camping. There are many national parks and nature preserves in the area like Torrey Pines Nature Reserve and many of the state beaches along the coast. 
Employment Sectors
According to the San Diego government website, the 4 major sectors of the economy are International Trade, Military, Manufacturing and Tourism.
Tourism is a significant part of the economy, which means that there are plenty of jobs in the service industry (working in bars, restaurants, and theatres).
As we discussed the benefits of moving from LA to San Diego, one of our clients was particularly enthusiastic about the booming tech industry. They were a young entrepreneur eager to dive into the startup scene, and they saw this move as a gateway to new opportunities.
Otherwise, the San Diego school district is the second largest in the country, which makes San Diego a great place to live for teachers and educators. 
Shorter Commute
Who doesn't want a shorter commute? San Diego has the lowest average commute time in the U.S.A! Compared to LA, where many workers spend a significant portion of their day getting to work. In Los Angeles, the average commute is 53 minutes, with some people spending over 90 minutes to get to work. Life in San Diego will certainly be an improvement for those used to LA traffic; the average commute in San Diego is just short of 26 minutes from door to door!
California Living
In terms of big city California living, San Diego may be one of the best options. It's cheaper than the Bay Area, warmer than San Francisco, and more compact than Los Angeles. But, you still get that laid-back California feel, with plenty of tasty food and beach views! 
Ready to Move?
Though the distance from LA to San Diego isn't too far, the journey is still considered a long distance move. Often, long distance moves are better handled by professionals. Reach out to Oz Moving & Storage in Los Angeles to get a free quote.