Moving from LA to Chicago is a change undertaken by thousands of people every year. Though they offer a different pace of life, both cities have plenty to offer young people, families and those simply looking to make a change in their life or career. Whoever you are, seasoned Los Angeles movers can help greatly in ensuring everything arrives at its destination.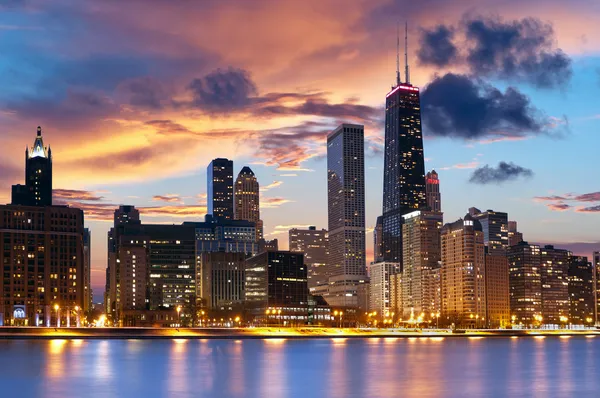 Though the two cities can seem quite different from afar, there are many similarities that can help you transition from one city to the other. For one, both cities are home to big theatre communities which is great for those hoping to break into sketch comedy or stand-up. Both cities are also home to plenty of fun music festivals. Every summer, Chicago hosts Lollapalooza in addition to tons of other events.
Moving from the West Coast to the Midwest? Here are some things you should know:
Climate Preparedness: Los Angeles has a milder, Mediterranean climate, while Chicago is known for its hot summers and very cold winters. Ensure you pack and move clothing and home essentials suitable for all four seasons, especially the snowy winters in Chicago.
Packing Essentials: Due to the differences in weather, it's crucial to pack your belongings to withstand the potential rough handling and temperature fluctuations during transit. Think about bubble wraps, sturdy boxes, and perhaps even climate-controlled moving services for sensitive items.
Cost of Living Adjustments: While both cities can be expensive, Chicago generally has a lower cost of living than LA. This might influence decisions about what to bring. For example, if you're renting a smaller space in Chicago due to budget constraints, you might need to downsize some of your belongings from LA.
Urban Layout and Transportation: Chicago's layout, especially its downtown, is quite different from LA. It's essential to familiarize yourself with the city's public transportation system, the "L", if you plan to rely on it. Also, consider the logistics of moving large furniture or items through Chicago's dense urban neighborhoods.
Permits and Parking: Chicago, like LA, has specific regulations regarding moving trucks. Research in advance about necessary permits for street parking, or if your new residence has specific moving-in times and policies to ensure a hassle-free move.
Chicago weather can get super COLD and super HOT
Those used to the sunny climate of Southern California may find themselves confused by the weather in the Windy City. Chicago winters are brutal and full of snow. The coldest month in Chicago is January where average high temperatures are 37 degrees, while average low temperatures go down to 22 degrees. Meanwhile, Chicago summers can get SWEATY. The hottest month in Chicago is July average temperatures ranging in the high 70s/ low 80s. Adjusting to this climate may be a challenge for those used to wearing shorts year-round.
Great public transportation
A huge benefit to living in Chicago is having access to their robust public transportation system, which can feel like a huge improvement for those coming from LA. The Chicago Transit Authority operates a widespread network of bus lines and train lines (known colloquially as the 'L'). A single ride will cost you $2.50, while a monthly pass goes for $105. 
When we were helping a client move from Los Angeles to Chicago, they expressed concerns about navigating the city. We told them, "A huge benefit to living in Chicago is having access to their robust public transportation system, which can feel like a huge improvement for those coming from LA. Just remember to research the connectivity of the neighborhoods while choosing a place, as some are better connected by the 'L' than others!"
Pretty Public Beaches
Few people move to Chicago for the beach, but the beaches in the city are actually quite the attraction. Many Chicago residents spend their summers on Lake Michigan, which surrounds much of the city. For those who don't have their own lakefront properties, dozens of the city beaches are open to the public and can be a whole lot of fun! Chicagoans enjoy going swimming at Promontory Point, as it is a safe option for those with kids (since there are plenty of lifeguards on duty!). 
Affordable Rent
Chicago is one of the more affordable big cities in the U.S (especially when compared to LA and New York). Though there are plenty of expensive luxury condos in the city, there are also more modest apartments that can be great for young people who are just moving out. If you take the time to browse through Zumper you'll be able to find studios for $600 a month or even a 2-bedroom for $650. The affordability of Chicago can be a huge benefit for those looking to save money on their move. 
Lower Cost of Living
The great part about moving to Chicago from Los Angeles is the improved quality of life that you may experience. According to Numbeo, the cost of living in Chicago is cheaper than in LA. They conclude, "You would need around 6,129.19$ in Los Angeles, CA to maintain the same standard of life that you can have with 5,600.00$ in Chicago, IL (assuming you rent in both cities)." Part of the lower cost of living has to do with the lower cost of Chicago rent!
Cool Neighborhoods
LA is not the only city with cool areas to hang out in! Chicago has plenty of fun spots to visit like Wicker Park, Bucktown and Logan Square which are full of bars, restaurants and music venues. If you hang out more in the center, be sure to visit the Art Institute of Chicago which hosts many cool exhibits throughout the year. There are also plenty of cool theatres in the Old Town area. Second City is one of the most famous comedy venues (and is where plenty of SNL stars got their start!) 
During a move from LA, one of our clients seemed nostalgic about leaving behind their favorite nightlife spots. We mentioned, "You know, Chicago's got its own charm... just head over to Lincoln Ave or Wrigleyville. You'll forget all about LA!"
Parks & Greenery
Chicago's parks are concentrated in certain parts of the city, which may be an inconvenience to those who are looking for some greenery and don't have a park nearby! If living by a park is important to you, do your research and see what neighborhoods offer green space! (We found that many of the parks are located in the Northern part of the city) These parks include: Lincoln Park, Millennium Park, Peterson Park (to name a few). There are also nice parks in the West Side of the city. 
Get a Sticker For Your Car
For those bringing a car to Chicago, you must purchase a Chicago Vehicle Sticker. Otherwise you will face various parking fines from the city. You must purchase the sticker within 30 days of moving to the city (or getting a new car). Go here to find out more about how much this costs and how you can get the sticker!
Great Bike Paths
If you don't want to bring a car to Chicago or don't want to deal with Rush Hour on the train, you will be pleased to know that Chicago is a very bikeable city. The Lakefront path that goes across the city (all the way up to Evanston) is great for biking. Many commuters in the city actually prefer to bike to work (except for the cold winter months, when the paths are icy and sludgy). 
Ready to Move?
A long distance move is not easy, but hiring professional movers can help! Be sure to inquire with local movers in your area to see if they will take your belongings to your new home in Chicago, Illinois. Get your quote today!
LIKE OUR FACEBOOK PAGE FOR MORE GREAT MOVING TIPS: