Moving from California to Texas
Should I move from California to Texas?
Due to the uncertainty sprung on us by the Covid Pandemic, many Americans have uprooted their lives and changed all of their plans. What do you do when you don't know what the future holds? You move somewhere and start a new chapter! (Or at least, that's what a ton of Americans have chosen to do!)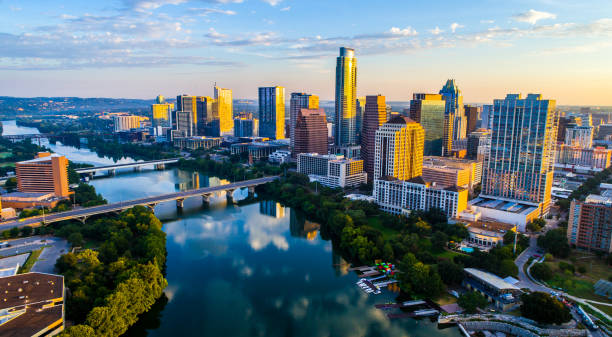 In the past year, lots of Americans have decided to relocate to other parts of the country. A number of Californians have picked Texas as their destination. While big city locales like New York City and San Francisco have experienced noticable outward migration, some smaller cities in the U.S have seen a net gain in population (when compared to last year). Interestingly enough, many of these smaller cities that have seen a boom in population are located in Texas: Katy, Richmond and Frisco (to name a few). 
There's plenty of fun stuff going on in Texas that may entice Californians looking for a change of scenery. Texas is full of energetic and culturally dynamic cities like Austin, San Antonio, Dallas and Houston. In recent years, Austin has become a popular destination for those in the tech and start up world. The new influx of youth in this area has fueled a boom in restaurants, bars and the music scene. Apparently, the food in Austin is delicious! 
Some see Texas as a monolith. But Texas is incredibly diverse. There are over 160 languages spoken in the state as well as some political distinctions; There are both Republican Trump supporters and liberally minded democrats coexisting all throughout the state. 
How much does it cost to move from California to Texas?
Unfortunately, long distance moves are expensive. A move from California to Texas will cost you upwards of $2000, and this price can grow even higher depending on how much stuff you have and if you want to request full packing services and/or storage solutions. Despite the hefty price tag some movers may charge, there are ways to save money on long distance moving, and general moving costs, like doing it yourself.  
Hiring a U-Haul moving truck can help you save some extra cash, but you may run into some trouble, especially if you have bulky items to move like a Piano or other delicate furniture. In some cases, it may be in your interest to splurge on professional movers to ensure that everything gets to your new home safe and sound.  
Is it better to live in Texas or California?
Texas is one of the most naturally beautiful states in the country. Like Southern California, Texas is a sunny and warm state full of both dry desert landscapes and freshwater lakes. 
The lifestyle in both states can be pretty similar. Both Texans and Californians like to spend a ton of time outside, as both states are rich in beaches and mountains.  
Although Texas has many big cities, none are quite as populous as LA. The biggest city in California (Los Angeles) has a population of almost 4 million, while the biggest city in Texas (Houston) has a population of 1.4 million. Moreover, though both states are home to several dense urban centers, most people in California and Texas tend to get around by cars rather than public transit. 
When it comes to raising a family, Texas is not a bad option! There are dozens of outstanding public school districts in Texas, known as 'ISDs' (Independent School Districts). Public schools in Texas, like the rest of the country, are funded by property taxes; the more expensive the neighborhood, the better the schools (usually). The three top rated school districts in Texas (of 2020) are in Caroll, Eanes and Highland Park.
Furthermore, like California, there are plenty of outstanding public universities in the state of Texas. The University of Texas system is funded by the Gov and is considered one of the best in the country. The University of Texas offers a number of excellent undergraduate and graduate programs like Engineering, Computer Science and Biology.
Is it more expensive to live in California or Texas?
Housing & Real Estate
Texas is by far more affordable than California. The housing costs in Texas are lower than the national average. The median home cost in Texas is $195k, while the median home cost in the rest of the country it is $231k. Meanwhile, real estate and general housing costs in California are very high. Average home prices in California hover around $600,000, with yearly housing costs ranging from $17,000-$27,000 for general up-keep and maintenance. These costs can be even higher in big cities like Los Angeles, San Francisco and San Diego. However, though California has pricer real estate, property taxes in Texas remain higher than in the Golden State.
Cost-of-Living
When it comes to cost of living, and everyday expenses, California has a higher cost of living. Californians have to pay more than Texans for monthly rent, restaurants, entertainment and groceries. However, this price differential can depend on the city you live in; some cities are more expensive than others. 
Income Tax
Another good barometer for comparing Texas and California is analyzing the income tax brackets in both states. Texas is notoriously 'tax-friendly; New residents who relocate to will be pleased to learn that Texans are charged no state income tax. Texas is one of the few U.S states with this tax policy. Meanwhile, the marginal income tax rate for Californian residents is 12.3%! 
Lower real estate prices, a lower cost of living and a non existent income tax are some of the huge benefits of moving to Texas from California.
READY TO MOVE?
Relocating from California to Texas is more than just hopping on a plane from LAX to Dallas-Fort Worth. Moving can take a lot of planning, preparing and saving. Be sure to reach out to local moving companies in your area to ask for a free quote. Living in Texas certainly has its upsides, particularly when it comes to affordability for a good quality of life. Moreover, some of the best cities in the U.S are located in Texas, so why not go discover what they have to offer!
LIKE OUR FACEBOOK PAGE FOR MORE GREAT MOVING TIPS