Los Angeles is a one-of-a-kind city. Located on the shores of the Pacific Ocean, LA life is pretty dream-like. The weather is unbeatable, the people are stylish and the opportunities are innumerable. But, LA is expensive and requires a lot of financial organization and planning to comfortably live there, especially if you aremoving to LA from somewhere far away. So to help you out, Oz has compiled a ton of tips, tricks and general research to help you understand just how much living in LA costs.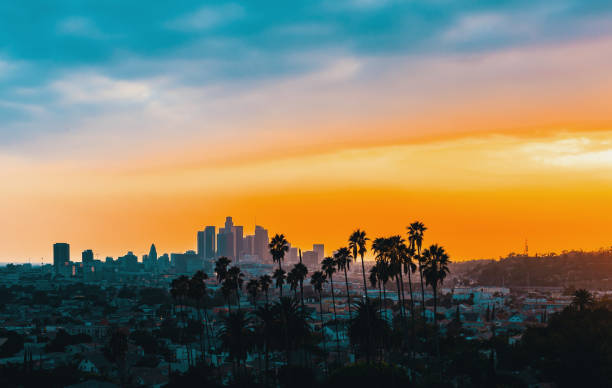 How much does it cost to live in LA? 
Here is a list of potential living expenses in Los Angeles ranging from monthly rent costs, to transportation costs to food costs. Of course, we are not financial experts so this is simply a guide to help you out! Only you know how much you are prone to spending. Moreover, the prices listed here are ballpark estimates so be sure to rely on other sources as well!
Rent/ Real Estate:
LA real estate is some of the most expensive in the country. Renters, however, are able to find deals especially when compared to other expensive cities along the East Coast or West Coast (like New York and San Francisco).
To save up for rent, it is generally recommended to have three times the proposed rent before you move in. This amount typically covers: first month's rent, last month's rent (which usually serves as a security deposit) and leaves some extra to cover any other expenses that may accrue with moving into a new place.
The median rent for a one bedroom apartment in LA is $1969 so keep that in mind when saving up for rent. The median rent for a studio apartment in LA is $1261. If you want to save money and split rent be sure to find some roommates on Facebook, craigslist or Roomi! 
West LA is more expensive than East LA; West LA encompasses Santa Monica, West Hollywood, DTLA (Downtown) and Beverly Hills. The East side of LA refers to any area east of Alameda Street like Lincoln Heights and Boyle Heights. Other popular (and pricey) areas that do not necessarily fit in this east/west dichotomy are Los Feliz, Silver Lake, Burbank and Glendale. 
To find a place in LA be sure to check out Craigslist, Trulia and Zillow!
GROCERIES:
The cost of groceries often depends on where you choose to shop. LA has tons of luxury health food stores like Erewhon and Whole Foods that can be pretty expensive to rely on for regular groceries. However, grocery stores in LA are more expensive than other parts in the country. In general it is recommended to put aside around $250 per person for monthly groceries, but due to higher prices in LA we may even suggest upping this budget to $500, especially if you plan on ordering take out occasionally. 
UTILITIES/INTERNET:
The cost of living in LA is generally high. For basic utilities (electricity, water, heat) you can expect to pay around $130 per month, and for the internet around $65 per month. Of course, this price can be lower if you choose to live with roommates who can help you split the cost. Fortunately, due to the warm climate in LA you won't be paying much for heat! 
CAR COSTS:
A new car in California can cost you around $22,000 a year due to monthly car payments, gasoline, insurance and the occasional parking tickets. A used car can be more affordable, but still can charge you a minimum of around $300-$500 a month depending on your insurance rates, commute time and distance. Moreover, gas prices in California are particularly expensive hovering at around $3 a gallon.
OTHER TRANSPORTATION COSTS:
A monthly pass on the LA metro costs $100; though this sounds like a steal, the LA metro leaves much of LA without a public transportation link and may not serve you. Be sure to check out the subway map first and see if you need a monthly pass or not. Another popular option for getting around LA is via rideshare apps like Uber and Lyft which can be costly depending on how far you are going. For some, relying on rideshare apps is still cheaper than owning a car. If you're not going far, be sure to check out Bird scooters as a way to get to work or visit friends!
Can I move to LA with no money? How much should I save?
Sure! If you're adventurous and confident, you can move anywhere with no money and figure it out yourself and a bit of luck. However, if you want to be better prepared, we recommend you have at least $5,000 saved up in your bank account before you arrive and to be sure that you don't max out any credit cards a week after you've landed at LAX. The $5,000 should cover your initial rent costs and leave some extra for furniture and food.
Though LA is seen as this glamorous and upscale city, there are millions of working class Angeleos in the area who live in LA on a smaller salary. It is certainly possible to make do if you do some research and budget well! 
To learn more about living in LA on a budget check out our blog: How to move to LA with no money for tips on finding a job, as well as where to get affordable furniture and groceries. Another great tool for LA living is the reddit thread: LAList (which serves as a classified board for anything LA). Also check out FrugalLA to learn more about how to live in LA on a budget.
Ready to move?
Angelenos love the city with their heart and soul; It's no wonder that so many young people dream of relocating to LA. If you are planning a move, be sure to contact Oz Moving & Storage in Los Angeles.
LIKE OUR FACEBOOK PAGE FOR MORE GREAT MOVING TIPS: