Moving to Westchester
Westchester is one of the loveliest places to live on the East Coast. With its proximity to New York City, Westchester is the perfect suburb. In just 30 minutes, you can be in Manhattan. And, in less than an hour, in Brooklyn. Westchester is idyllic; with its beautiful mansions, gorgeous lawns and quaint Main Streets, it's no surprise that more and more people are moving away from NYC and into Westchester (especially during the Covid Pandemic). Though there are plenty of nice suburbs in the tri-state area (think Connecticut, New Jersey and Long Island), Westchester remains one of the most popular due to its outstanding public school districts and low crime levels.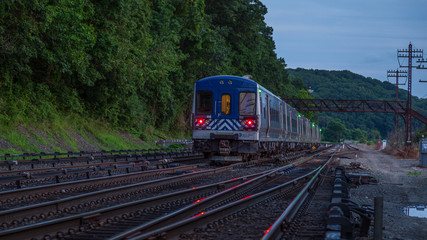 Costs of Westchester 
Westchester is generally an expensive place to live. However, Westchester county is expansive which means that each town has a different price point. Westchester stretches from Yonkers into North Salem, bordering Greenwich, Connecticut and Putnam County, New York State. The home prices in Westchester depend on the town you want to live in. In a town like Scarsdale, a typical single-family home will go for $1.4 million, while in White Plains, the same size home will go for $400,000. The median home cost in Westchester County is $599,000. 
Moreover, Westchester County collects some of the highest property taxes in the US, at around 8.1% of one's yearly income. Real estate and public school taxes in Westchester are generally quite high, so be sure to consider that into your budget before moving to Westchester.  
There are other added expenses of living in Westchester. Moreover, in Westchester, it is not uncommon to own several cars which can be another added expense (insurance payments, gasoline, maintenance).  
Choosing Neighborhoods of Westchester 
There are many Westchester towns to choose from. Some of the most famous ones include Scarsdale, Bronxville, Mamaroneck, Rye Brook, Larchmont, Pelham and Chappaqua. These towns are typically more affluent, boasting higher prices-- some of these towns have been listed as the top 30 wealthiest areas in the USA. These towns have cute main streets, lined with coffee shops, boutique shopping and other local businesses. 
Some other middle class towns in Westchester to consider are Mount Vernon, Eastchester, Tuckahoe, New Rochelle, and Port Chester. Though these towns are typically more economically diverse, with super wealthy areas and lower income areas. 
Some of the most beautiful neighborhoods in Westchester are located in the river towns, situated along the Hudson River. These towns include Dobbs Ferry, Irvington, Tarrytown, Hastings-on-Hudson, Briarcliff Manor, Ossining, and Croton-On-Hudson to name a few, and are typically quite affluent. These areas are good for both families, and elderly people, as well as artists who want to get away from the city, but still remain inspired by nature. River towns typically have a more artistic, crafty energy than some of the more in-land parts of Westchester. Don't be surprised to find cool home-made jewelry stores and other design boutiques. Moreover, There are plenty of beautiful hikes and nature trails throughout the area which can be a huge draw to those looking for some peace and serenity outside the city. 
There are also many smaller towns in Westchester which can be appealing to those looking for a community. These towns include Ardsley, Armonk, and Pleasantville which all have populations of under 8,000.
In Northern Westchester, which tends to be further from Manhattan, there are towns like Bedford, Mount Kisco and Yorktown, which are nice for those who want to be closer to nature, and less consumed by city life.
The best part about living in Westchester is the access to NYC via Metro North. From Scarsdale to Grand Central, the train ride takes only 34 minutes. From Bronxville to Grand Central, the train ride is only 29 minutes, even during peak hours! There are dozens of train stations in the area, including White Plains, Larchmont, Rye, Ossining and Dobbs Ferry to name a few.
Working in Westchester 
Though it is probably more common to live in Westchester and work in NYC than the other way around, there are instances in which workers commute into Westchester for their jobs. Westchester is conveniently located on the Metro-North line, which means that most commuters are able to take public transportation to their jobs. 
There are several prominent employment sectors in Westchester. One of which is in the assisted living and healthcare sector. There are many employment opportunities available in Westchester for those who work in these fields. Many commute into Westcheseter to work at one of the dozens of senior living homes in the area, or, who work as caretakers for the elderly in their homes. There are also many hospitals and medical facilities in Westchester, which means there are plenty of employment opportunities for therapists, nurses, veterinarians and medical technicians.   
Another huge employment sector in Westchester is the Education industry. There are hundreds of schools and summer camps in Westchester that offer positions for teachers, professors and other general educators. 
Schools in Westchester K - College
Westchester has some of the best public schools in the country. School districts like Scarsdale and Chappaqua consistently produce impressive AP and SAT score results, and send their students off to some of the best colleges in the country. Moreover, there are many private schools in the area like The Hackley School, The Masters School and Rye Country Day, so families living in Westchester have plenty of options to choose from. 
There are also many Colleges in Westchester like Sarah Lawrence and SUNY Purchase, both of which are known for their art programs. Sarah Lawrence has a great writing program, while SUNY Purchase is famous for visual art and music! 
When Moving From Manhattan to Westchester, be sure to inquire with local Westchester movers in your area. 
LIKE OUR FACEBOOK PAGE FOR MORE GREAT MOVING TIPS: