Is LA a good place to live?
Those dreaming of living in Los Angeles may want to learn more about this city; Is LA a good place to live? Los Angeles is home to far more than the Hollywood sign and the entertainment industry. A city of year round sun, gorgeous beaches and chic rooftop bars, LA is the place to be! There are dozens of reasons to move to LA: some may go for job opportunities, some for the laid back lifestyle and others for educational purposes (UCLA is one of the best schools in the United States!). So before you hop off a plane at LAX, read up on our mini guide to help you navigate life in the City of Angels!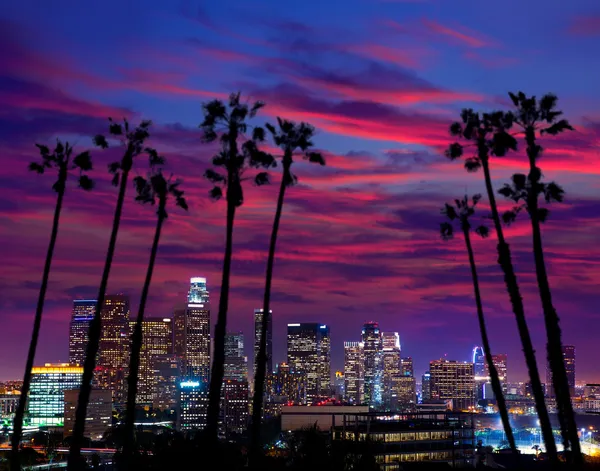 Things to do in LA
Aside from lounging around by a pool or playing volleyball on the beach, LA has tons of top-notch cultural activities. There are dozens of super cool local art galleries in the LA area that feature both local and already established artists. In terms of LA's well-known art museums, be sure to check out The Broad, LACMA and The Getty to see some world renowned art. 
If you're a foodie, you're in luck! LA is home to tons of ethnic enclaves like Koreatown, Chinatown and Thai town where you can eat delicious authentic asian dishes. LA is also well known for their Japanese restaurants like Sugarfish and the dozens of delicious taco stands in the Southern California area. 
Fashionistas won't grow bored in LA either. A popular activity in LA is to go window shopping in some of the more upscale areas of the Westside of the city. It's fun to go and check out the shops in Santa Monica and Beverly Hills. You can also check out The Grove (LA's famous shopping mall) or head to Melrose for some cool vintage finds. You don't have to buy anything, but looking doesn't hurt! 
Due to the warm weather and mountainous landscape of Southern California, lots of Angelenos love to go hiking! Celebs are always walking their dogs in Runyon Canyon and snapping sunset pics on their evening hikes. Another solid place for hiking is Griffith Park located at the edge of the Santa Monica Mountains, where you can get a view of the iconic Hollywood Sign. You can get access to the Griffith Park hiking routes from neighboring Los Feliz and Glendale. 
Another fun thing to do is check out one of the many flea markets in LA. Heading to the Melrose Trading Post on a warm Sunday can be a super fun activity to do with friends.
If you love to cook, LA is full of weekly farmer's markets where you can purchase fresh produce and baked goods from local farmers and bakers!
And, if you have time, be sure to catch a Dodger game and root for LA's favorite baseball team. Southern Californians especially love to cheer the Dodgers on when they play the SF Giants (the Bay Area rival team).
Nightlife in LA
For a fun night out in LA, there are plenty of options! If you're looking for a cool dive bar, you may want to head to Echo Park or Silver Lake, which are two of the more trendy young areas of LA. If you want to head to a more clubby environment, be sure to spend an evening in Culver City, Downtown LA or West Hollywood to go bar-hopping and drink some tasty cocktails. 
If you're not a huge partier, there are dozens of other nightlife destinations in LA that don't involve any alcohol! For instance, you can head to a bowling alley, or basketball game. Or, you can even catch a flick outdoors at the Hollywood Bowl. Whatever your preference, there is tons to do in LA after hours!
Is LA a safe place to live?
Like most big cities, there is always a chance that you can end up being a victim of theft or violent crime. Los Angeles has a crime rate that is 25% higher than the national average, but that does not mean that LA is a particularly dangerous city. In fact, LA is not featured on any list designating the top most dangerous cities in the U.S. 
Of course, the level of crime largely depends on the neighborhood, with certain areas of LA being designated more safe than others. However, generally LA is generally a safe place to live! Just be smart and aware of your surroundings (as you would anywhere else). 
Best neighbourhood to live in LA
LA is a big city that is super spread out. Unlike New York or San Francisco where the metro is the best way to get around, the public transportation in LA is not exactly reliable and can create difficulties for those who are commuting daily to work. This means that choosing the right neighborhood is one of the most important decisions to make upon moving to LA. You want to make sure you're by all of the things you love! There are tons of more suburban areas of the city which are perfect for raising kids due to their proximity to public schools and private schools like Pasadena, Burbank and The San Fernando Valley, often nicknamed "the valley". These neighborhoods can give off a more 'small town' community vibe because they are farther from central LA. 
A few other popular locales in the LA area are along the water! South Bay, Venice Beach and Long Beach are 3 famous oceanfront communities that are affluent and desirable. Families tend to flock to these areas due to the expansive ocean views and variety of kid-friendly boardwalk activities. 
Outside of LA County, many families may choose to move to Orange County due to the lower housing costs, better cost of living and more affordable real estate. Orange County is home to family-friendly activities like Disneyland and Knott's Berry Farm. The OC is also the place to go for surfers, who famously love to catch waves in Laguna Beach or Huntington Beach.
Ready to move?
Moving to Los Angeles can be the start of an exciting chapter. Be sure to inquire with local moving companies in your area for a free quote before you get to packing! Though moving can feel like a hassle, it is most definitely worth it, especially if your destination is the sunny city of LA. 
LIKE OUR FACEBOOK PAGE FOR MORE GREAT MOVING TIPS: