If it's been almost two years since the pandemic office closures began. Since March 2020, lots has changed in the employment sector, especially, in terms of office culture. With remote work as an option, your old office setup may not work anymore. Maybe you need to downsize or relocate to a new office space! It's also possible that due to the commercial real estate slump, your company can score a good deal on a new office lease.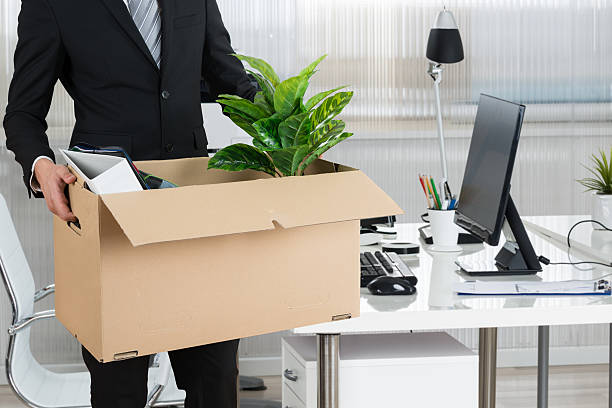 If you are seeking to move or shift your current workspace to a new location, read on!
it's possible that you don't need the same office space and form as you used to. Maybe, you need less space or a different layout. Perhaps, your company wants to move the office from Manhattan into Brooklyn. Either way, in order to get the office move going, you'll need to plan ahead. We've come up with a few tips and tricks that will help you complete your office move successfully.
What are the first steps to take before your move?
Step 1:Create a checklist to keep track of all the tasks that need to be completed during your office move. This includes managing utilities, old office equipment and personal belongings.
Step 2: You need to get everyone to move their personal belongings out. If your employees are allowed to leave any of their personal items in the office, notify them in advance to make sure that they can retrieve everything before the planned office move date. Announce a deadline by which everyone have to move their stuff. Be sure to keep your employees updated with every aspect of the move.
If need be, you may have to move your office in various sections. Some employees may have to stay behind at the old place while everything gets sorted. You also want to make sure that the lease end date of your current office aligns with the start date of your new one.
Step 3: Start compiling packing materials. It's possible that NYC office buildings may keep a stash of boxes in the basement. Talk to a superintendent to see if they can give you some.
Step 4: Delegate moving tasks amongst employees and managers. Who is responsible for packing what? Make an office move checklist to set yourself up for success on moving day.
Step 5: Once your employees and team members have vacated the office, you need to think about what to do with the original office furniture. You can either decide to keep it or donate it and purchase new furniture or simply add new pieces of furniture like conference tables or lounge chairs. The furniture should generally be in sync with the vibe of your office space. You may even want to hire an interior designer to develop a new floor plan for the office space. If you're looking for more information, read our post on selling, donating, or disposing of old furniture.
Step 6: Before you hand over the keys to your current office landlord, you'll want to verify all move out conditions in order to retrieve the security deposit. You may need to hire professional cleaning services and try and remove any scuff marks on the walls that may have occurred throughout your company's tenancy. You don't want to have your landlord notice any damages during the final walkthrough.
Step 7: Go through all your office supplies and get rid of old and broken printers, dried up white outs, recycle old business cards, broken staplers and so on. Go through the kitchen pantry and dispose of any expired food.
Step 8: Make sure your new contact information is updated in all of the appropriate places. Send an e-mail blast to notify all your colleagues and partners of your new address and phone number. Reach out to your phone and internet service providers as well as your office supply vendors to notify them of your address change. If there are any corporate delivery subscriptions your office has from companies like Amazon or Uber Eats or Poland Spring (or whoever your water supplier is), make sure that they know your office is moving to a new location.
Step 9: When it comes to furnishing and renovating the new space, you'll want to do all of this before your employees get to the office. Whether this means painting the walls, unpacking office supplies, installing new plumbing or setting up printers and copy machines, you want to make sure that everything is set up so that everyone can get to work immediately once the move is complete. You want to reduce downtime to avoid affecting your company's work flow and efficiency. We recommend you complete any necessary renovations before the furniture arrives.
How much does it cost to move an office space?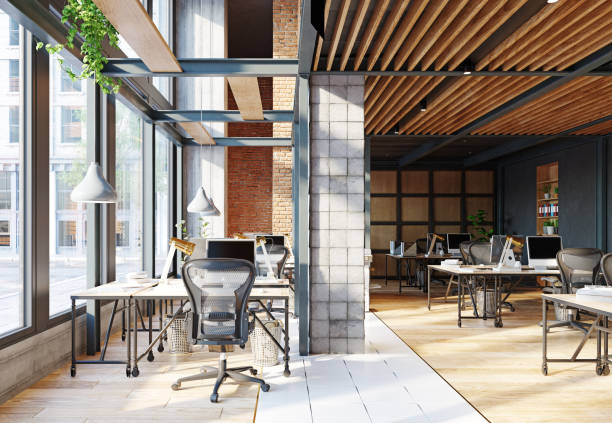 In NYC, moving an office space can cost anywhere from $1000-$4000. New York City offices can vary in size. Some offices take up entire floors, while others can take up a room or two. A moving team can offer you an estimate based on square footage and inventory. Don't wait until the last-minute! Office movers are well equipped to complete any sized job, but you want to make sure that they can fit you into their schedule.
We recommend you contact a moving company that specializes in commercial moving. Professional movers will be able to assist you with all aspects of the moving process to ease any burden and help get you into your new office.
Moving to a new office is an excellent opportunity to upgrade your company's culture and productivity. Whether that means ordering new furniture, or upgrading technology, moving services can help you with every step of the way!
LIKE OUR FACEBOOK PAGE FOR MORE GREAT MOVING TIPS: