Moving to a new office is stressful, whether your business has grown and you need a bigger office or just want to relocate somewhere more convenient for your customers.
Are you wondering how to plan an office move? Are you trying to figure out how to get your team ready for a big transition?
If so, this guide is for you.
Read on to learn everything you need to know about transferring your business to a new office space. 
What Do I Need to Know Before Moving an Office?
Before migrating to a new office, you need to pause and determine the answers to some basic questions. Here are some essential office relocation factors to consider:
Establish Your Moving Budget
The cost of moving can add up quickly, whether you're taking your business across town or across the country.
From buying packing supplies to hiring a moving team, your money can run out faster than you think. That's why it's crucial to establish a moving budget early.
Sit down and calculate how much you expect to pay for your move. Be sure to factor in the following expenses: 
Movers

Office furniture

Non-furniture items like coffee makers, kitchen appliances, new floor materials, etc.

Setup costs for telecom systems, IT equipment, furniture, appliance installation, etc.

Cleaning services

Interior design and other services
If you're renting your office and plan on breaking your current lease, consider the cost of doing so. Contact your current landlord or property manager and ask about this process so you can prepare and don't get hit with a colossal bill halfway through the move.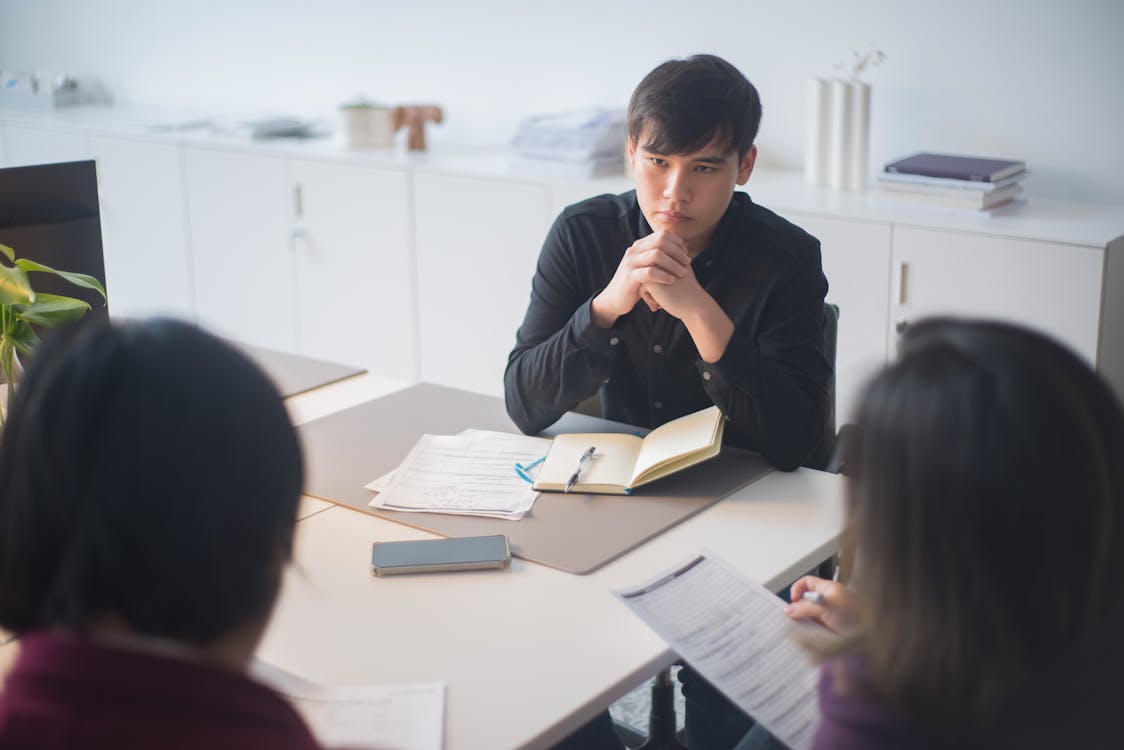 Clarify the Timeline
After finalizing your budget, move on to your moving timeline.
What is your ideal move date? Do you need to be out of your office by a specific date to avoid paying rent for another month? How soon can you get on-site and start moving into the new office?  
Be sure to give yourself and your team members sufficient time to pack up and transition to the new location. Moving is stressful enough without giving everyone a tight deadline to try and meet.
Decide Who's Moving with You
Are all of your employees coming along to the new location? Will some people stay behind at the current store while you move on and open another one? Will some of them be leaving altogether?
Establish who's going where early in the moving process. Doing so allows your team to plan ahead, figure out how much downtime they'll have, and avoid a last-minute rush. 
How Do You Organize an Office Move?
Good organization will make the moving process much easier and less stressful. As you get ready to move to a new location, implement these strategies:
Designate a Point Person
As a business owner, you have enough on your plate without trying to facilitate a move for your entire office. This transition is the perfect opportunity for you to flex your delegation muscles and designate a point person who can help you manage the move.
Your point person (or moving coordinator, moving czar, whatever you want to call them) should be an excellent organizer with an eye for detail. They could be your executive assistant, one of your top receptionists, or anyone else who's interested in the job.
The moving coordinator will handle key responsibilities like getting quotes from and hiring office movers, drafting a relocation plan, purchasing moving insurance, and establishing a moving timeframe for the entire office. 
Depending on the size of your company and the number of employees moving with you, you might need to go a step further and designate a moving team. Appointing a team spreads out the labor, so one person doesn't have to do everything.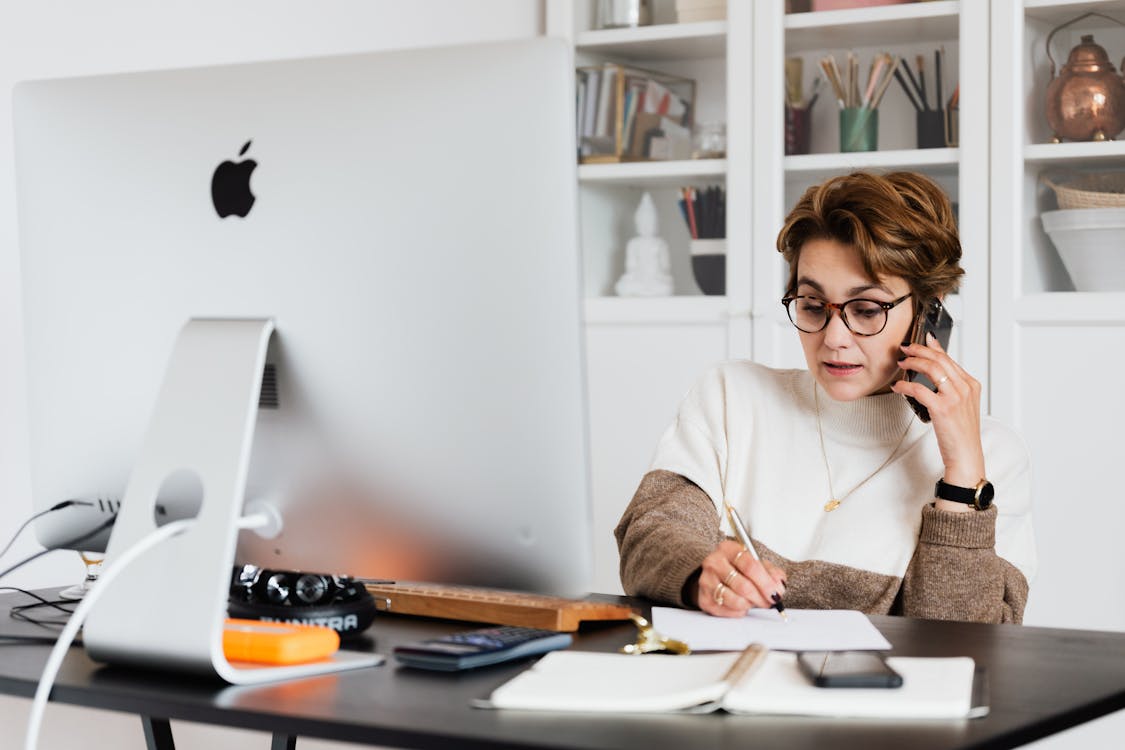 Assess Employee Needs & Office Layout
Check out your new office space early and get a feel for the floor plan. If possible, conduct a walk-through so you can clarify your employees' needs and figure out where everyone is going to set up shop.
Getting a sense of the office layout helps you address other vital questions, like which employees need new furniture, what kind of decor you'll put up in common areas, and even where you'll park the moving truck when it's time to haul all your boxes inside. 
Secure a Moving Company and Professional Movers
Your office is stocked with valuable and expensive equipment.
You might trust your employees to crunch numbers and make sales. However, do you trust them to move office equipment from one location to another without breaking anything? 
Working with a moving company  — preferably one that specializes in commercial and office moving — will give you peace of mind and increase the likelihood that everything will make it to your new office in one piece.
Commercial moving experts are especially helpful when it comes to transferring your IT department's equipment (computers, cabling, etc.) and setting it up in the new location.
Announce the Office Relocation to Employees
After you've got the ball rolling and connected with service providers who have previously handled a commercial move, it's time to announce the relocation to the rest of your employees. 
Be transparent about where you're going, why you're moving, and who will be coming with you. Share the move date, the new address, and potential changes to their routines (such as working from home for a couple of weeks) as well.
You should also prepare to answer questions, respond to concerns, and potentially receive some complaints. These are all part of the moving process. 
Remember, too, that it's better to announce your move sooner rather than later. Give people time to clean out their desks and update the phone numbers and addresses on their business cards.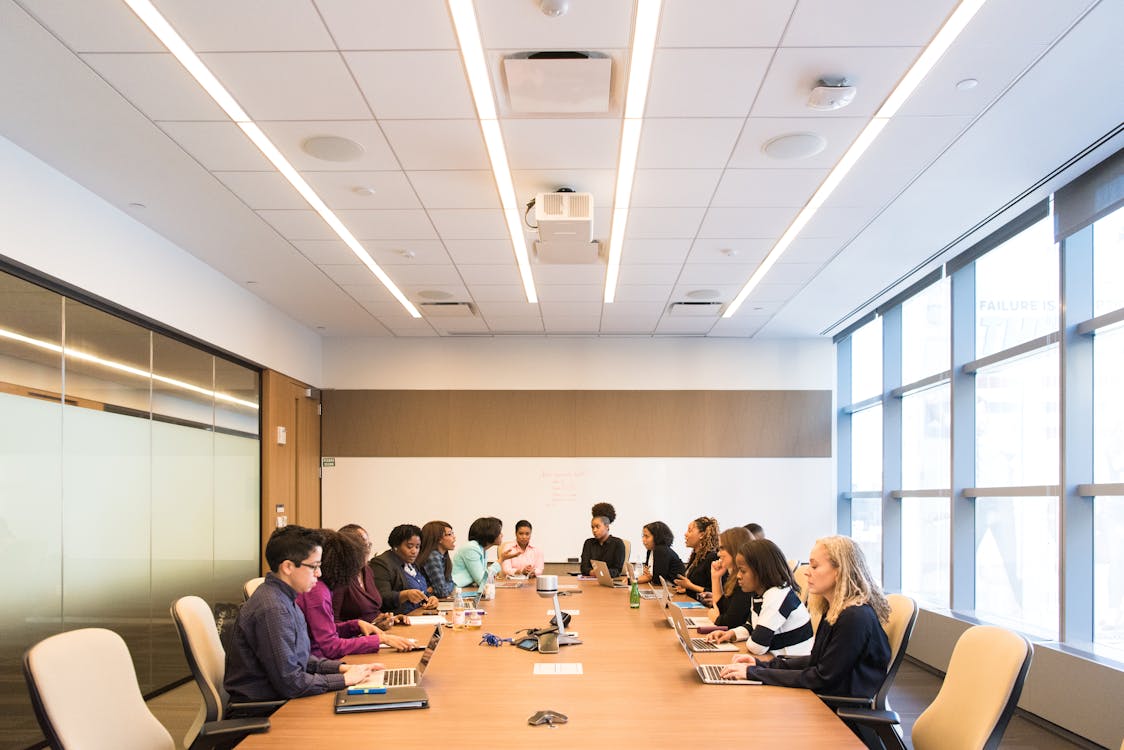 Packing and Preparing for Your Move
When you've finished organization, you'll be ready to start packing and preparing for moving day. Here is an office moving checklist to streamline your prep work:
Create a List of Inventory and Gather Important Documents
Losing items in a move — even low-value items — is incredibly frustrating. One way to combat this issue is to create an inventory list before you move.
Ask your moving coordinator to put together a document outlining everything in your office that will be coming with you to the new space.
Start gathering essential documents, too. Store them in a folder or binder so you can easily access them and don't have to waste time searching for them when you relocate. 
Arrange for Packing Supplies
You almost always need more boxes than you think when moving to a new place. Begin collecting boxes, bubble wrap, packing tape, and other moving supplies early. Buy plenty of markers, too, so you can label all your boxes.
Also, it might be useful to check our ultimate guide on how to pack for a move. 
Organize and Label the Moving Boxes
Speaking of labeling, make sure your moving coordinator has organizing and labeling moving boxes on their to-do list. 
A transparent organizational and labeling system makes it much easier for you and your team to unpack and settle in when you arrive at the new office.
All of the labeling and organizing might seem tedious initially, but they'll end up saving you a lot of time in the future.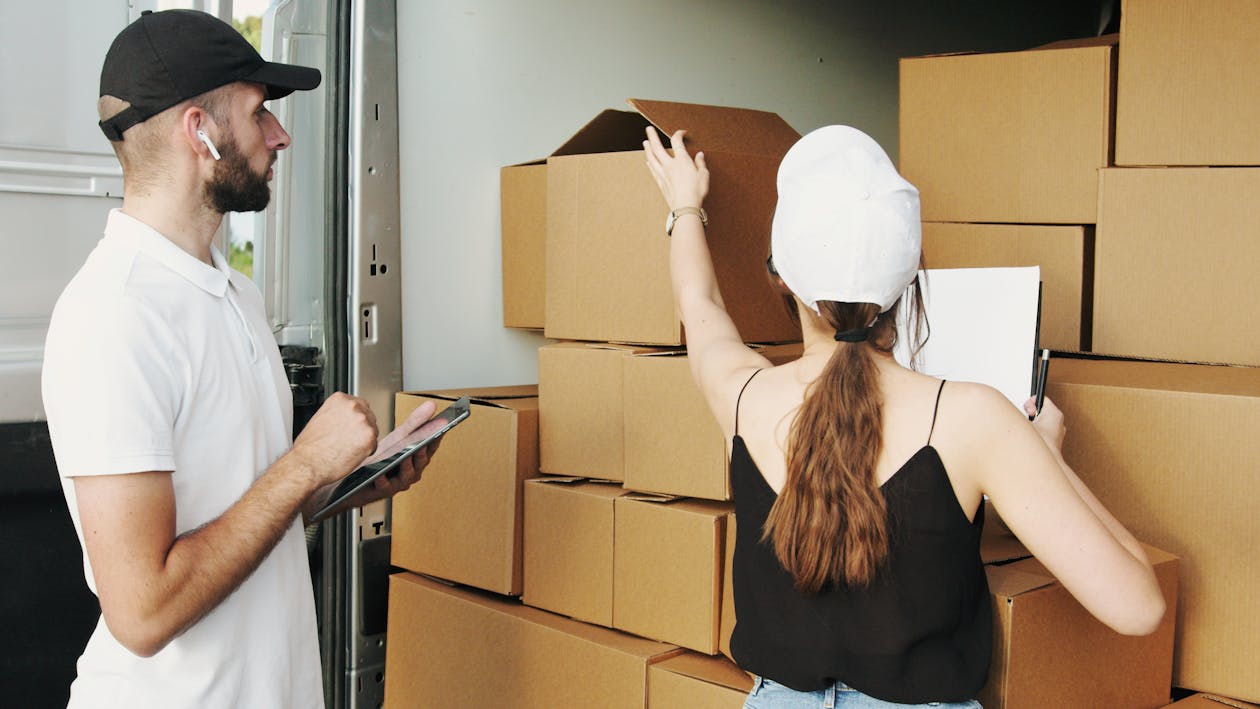 Contact the New Building Manager
In addition to touching base with your current landlord or building manager, reach out to the manager or owner of the new office. Find out when you can pick up the keys, move in, sign the final lease documents, etc.
Adding this step to your move plan will ensure you don't arrive at the new office with a truck full of boxes and find out you can't get in until the next day. 
How Do I Set Up a New Office?
The hard work of moving doesn't end just because you've left the current office and hauled all your boxes into the new workspace. You also need to create a plan for unpacking and organizing the new office location.
Be sure to do the following as you set up your new office:
Arrange Advance Installations
It's much easier to move into a new office when menial tasks like setting up the new internet service or installing the phone lines have been handled ahead of time. When possible, arrange for advance installations so you can move in and feel confident that everything is working.
Collect the Keys
If possible, get the keys to your office before the move-in day. If your employees need parking passes, collect those as well, so no one gets hit with a ticket on their first day at the new building.
Unpack and Move Items to the Correct Location
The movers will do the heavy lifting (literally) and help you haul all of your boxes into the office. However, you and your team will be responsible for unpacking and setting everything up in the proper place.
Give your employees sufficient time to handle this task. You might need to close the office for a day or ask them to come in on the weekend to set up the new space.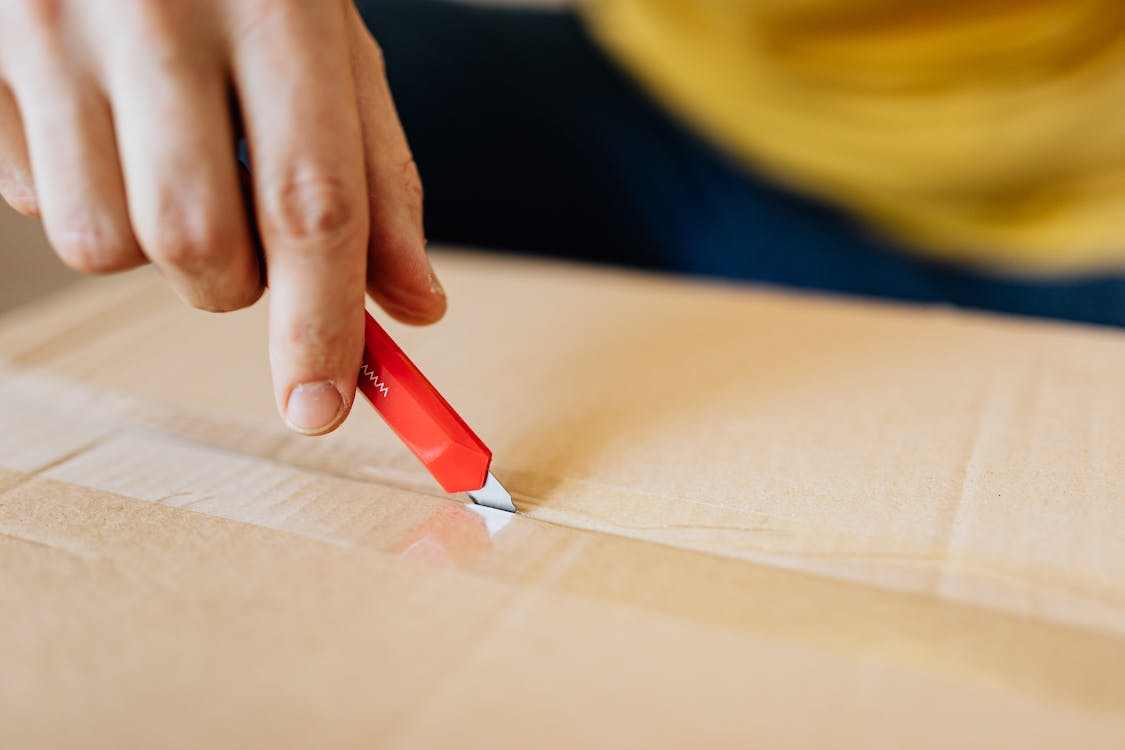 Ensure Everything Works
Do a walk-through when you arrive and check that everything works, including the light switches, HVAC system, bathroom and kitchen appliances, and all locks. If anything isn't working properly, reach out to your landlord or building manager immediately to fix it. 
Help Your Employees Get Settled
Wherever you can, lend a hand and help your employees get settled. If someone is struggling with moving a box or arranging their desk, step in and assist. It's a team effort to move into a new office, so don't hesitate to help out.
Remember to be patient when people have questions or need clarification, too. Relocating is a big task, and it's normal for your employees to be confused, frustrated, concerned, etc. 
Communicate Your New Office Address
While everyone is getting settled, be sure to spread the word and let everyone know you've moved. Try to make it as easy as possible for your customers to find you and celebrate the new office.
Update the company website and social media profiles, and change the address on any subscriptions, so items arrive at the right place. If you use a template for memos or other official documents, change the address featured on them as well.
Say Goodbye to Your Old Office, and Start Preparing for an Office Move
From hiring moving services to updating all your documents to reflect your new address, relocating to a new office is no small task.
If you follow the steps discussed in this guide, though, you'll have a much easier time transitioning to the new office and helping everyone get settled.
Remember, too, that planning an office move is much easier when you have professionals in your corner.
Are you looking for a reliable, experienced moving team? If so, Oz Moving & Storage is here for you.
Reach out and get a free quote today. 
LIKE OUR FACEBOOK PAGE FOR MORE GREAT MOVING TIPS: Oz Moving & Storage