The real estate and rental market in NYC is full of obstacles. New Yorkers are often required to submit application fees and broker fees when they are moving in, but are also required to complete a long list of duties upon move out. 
Navigating the move out process can be tricky and cumbersome. There are numerous tasks, deadlines and notices you may have to send when moving out of an NYC apartment. We once helped a client in Brooklyn, who was swamped with the maze of permits and elevator bookings. We stepped in, laid out the whole game plan, and showed them exactly what to do. In this blog, we'll do the same for you.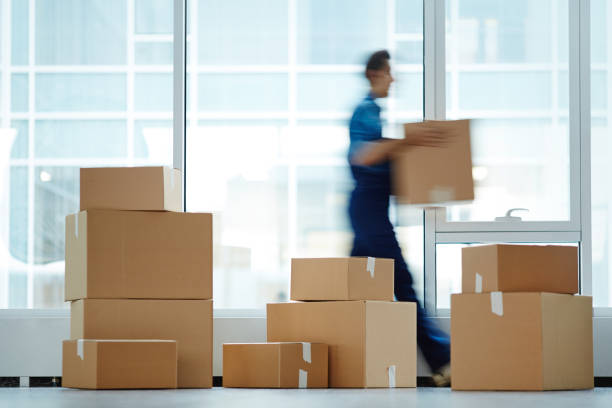 The first time I moved out of an NYC apartment; it felt like an intricate dance choreographed in the heart of urban chaos. From wrestling with permits to reserving elevators, the process was overwhelming. Yet, as daunting as it seemed, I soon learned the steps to make it manageable. Now, having relocated multiple times in the city, I've put together a comprehensive guide to simplify the process for others. Let me walk you through the essential steps to ensure your Big Apple move is as smooth as possible.
1. Give Proper Notice
Give notice to your landlord about when you plan to vacate the unit. Typically, you will receive a new rent contract outlining whether or not the building has increased your monthly rent. You will be given a short period of time where you can decide whether or not you want to renew your lease. If you choose not to resign your lease then you will notify the landlord and a date of which you intend to move out. 
2. Prepare Your Current Apartment for Moving
Start packing early and labeling your boxes as you go. You don't want to end up in your new home and not know what boxes contain what belongings. Create a checklist to help you stay organized and plan ahead. If you live in a large apartment building you will want to reserve the freight elevator in advance. If you are booking movers be sure to schedule them at least two weeks in advance. 
3. Avoid Charges When Moving Out of an Apartment
Getting your security deposit back is often harder than you think. Landlords and leasing agencies can charge you fees if you haven't cleaned the apartment properly or have scuffed the walls. In NYC Renters are obligated to pay a security deposit (equal to an entire month's rent) upon move in. Be sure to save up enough money before you move in so that you can afford the deposit!
Take all the necessary precautions to ensure you get your security deposit back. If you have stained the walls, try and repaint them. To make sure that you'll get your deposit back, hire a professional cleaning service to deep clean the kitchen and bathrooms. 
We once had a client in Chelsea who was nervous about losing their deposit due to some accidental wall marks. We advised them to invest in a thorough cleaning team, especially for the high-traffic areas. By splitting the cost with their roommates, they managed to get the place spotless and retrieved their full deposit.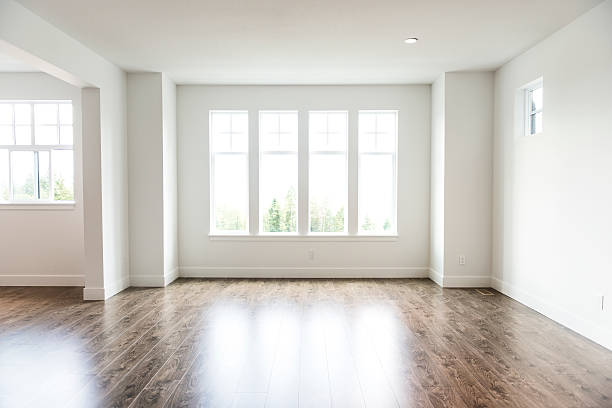 4. Understand How to Get Out of Your Lease Early
Getting out of your lease early can be quite difficult, especially in NYC. While there are technically numerous ways to do so, you may end up getting sent to court if you do so improperly. You cannot just stop paying your rent abruptly without any legal precedence. There are circumstances in which breaching a lease is possible and you should seek legal advice to make sure that lease breaches are viable in your situation. If the landlord has violated the terms of the lease you can try to get out of the lease early. 
5. Know What You Are Responsible for When Moving Out
The renter is responsible for vacating the unit on the day agreed upon by the renter and the landlord. With a rental apartment, the landlord usually has new tenants moving in soon after you move out. Therefore, you should notify the landlord 30 days before and return your keys.
6. Understand What happens if you leave an Apartment Dirty
If you leave an apartment dirty, it's possible that you will not receive your security deposit back. Consider what you would want if you were moving into a new apartment. Would you want the kitchen to be covered in weird food stains? Probably not. 
7. Know What Happens if You Leave Stuff Behind
Unless you were leasing or subleasing the apartment with furniture, you leave the apartment empty. If you were living in a sublet or a furnished apartment, then you leave all the furniture behind. However, in most cases, you should be required to the apartment as you found it upon move in, empty and clean. After you move out, the landlord will do a walk-through inspection and decide if you can get your deposit back.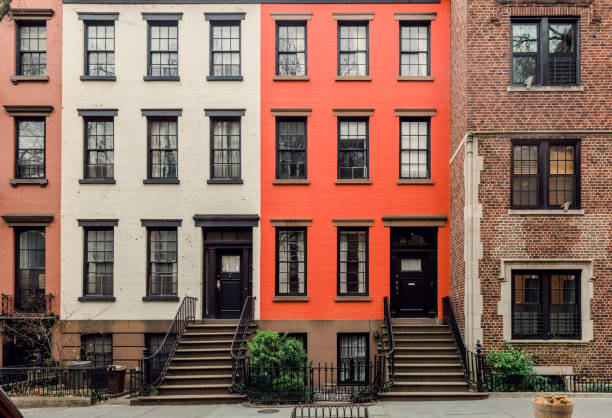 8. Declutter, Discard and Donate
Start downsizing your belongings and living space far in advance. You don't want to bring an old blender you never use all the way to your new apartment. Donate to nearby thrift stores or ask your neighbors if they'd like any of the stuff you no longer need.
9. Handle Utility Setup: Turn off Current & Setup New
Be sure to switch your utility payments and turn off your wifi network. You don't want to accidentally end up paying for the new tenant's electricity. Contact all of your providers before you move and change your address on Amazon and any other delivery services you use. 
10. Make Plans with Building Management
Moving out can take some coordination with the management company of your building. Be sure to reserve the elevator in advance if your building requires that. Coordinate with your new landlord to see what move in date works for them. 
We once assisted a client who almost overlooked elevator reservations in her high-rise. After syncing up with her new landlord and aligning our availability, we ensured a seamless transition. It's all about the details in this city!

If you are planning to move out of an apartment in New York, look into hiring our team of professional movers based in NYC!


  LIKE OUR FACEBOOK PAGE FOR MORE GREAT MOVING TIPS: