Connecticut is home to a number of wonderful treasures: loads of natural beauty, all four seasons, historic architecture and some of the most prestigious universities in the world!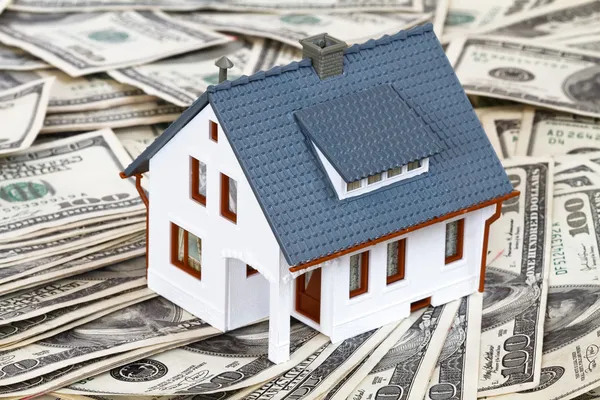 Ever since the pandemic ignited a moving boom, Connecticut has become a popular destination for Americans looking for some peaceful and relaxing scenery. For many, staying at home has been a reason to reconsider their current living situation and uproot their lives to go somewhere new. 
Connecticut is one of the most expensive states in the country and thus has a reputation for being a state for well-off families and retirees. However, Connecticut is a rather diverse state in terms of population and geography. There are plenty of working class families, students and young professionals who move to CT looking for a break from city life or to start University and/or graduate school. There are also plenty of employment opportunities in Broadcasting, Banking, Education, Engineering and Healthcare that attract newcomers to the state.
How much do movers cost in CT
Connecticut is generally an expensive state, and residents in the state have higher than average incomes. Therefore, moving in CT may cost you up to a few grand. Of course, these price ranges depend on several factors, which means you should inquire locally for a free quote to better understand how much this will cost you as prices may vary. Be sure to get a few quotes and see what your move will cost. 
Average moving costs in Connecticut can vary widely, ranging anywhere from $500 - $5000, which makes it challenging to provide an accurate ballpark estimate on a blog! Every moving job is different and needs to be appraised on its own terms. 
Local moves are generally far more affordable than cross-country or other long distance moves. To be specific, moving within the state of Connecticut should cost somewhere between $500-$2500. However, moving from another state to CT can cost upwards of $2500. For interstate moves, you may have to look into hiring van lines or a long distance moving company if a local company won't do it.
The Cost of Moving: The Basics
Some Greenwich moving companies may offer you a flat rate (a fixed price), while other movers will charge you by the hour and by the manpower (how many movers/trucks are needed for the job). 
Calculating a moving estimate can also factor in volume, weight, time, distance, and the additional services you may request like packing services, unpacking and so on. Moving costs grow incrementally depending on the size of your space; for instance, moving a studio apartment will be cheaper than moving a 3 bedroom house. Moving companies can offer a cost calculator to determine a cost estimate for your move, but a rule of thumb is: more stuff to move = more time to move it = more money. 
Another thing to consider when hiring movers, is that the estimate may not always be the final price. There are hiccups along the way like traffic or extra volume, that can add to the price. Also note that movers typically rely on tips as part of their income, so be sure to budget extra money for tipping/ general service charges. Tipping for movers is generally around 15-20% like most other services (restaurants/cabs/bars). 
If you're willing to do the heavy lifting yourself, the most affordable way to move may often be hiring a moving truck rental or U-haul and doing the move yourself. Those with years of experience in moving, may opt for this option. 
You can also rent the truck and hire movers on craigslist, which can also be better on your wallet. However, if this is your first move, you may want to stick with the professionals. Though you can find budget moving options, opting for a cheaper price can potentially make you vulnerable to scams, so be sure to vet the moving company before you hire them. Moreover, you don't want to lose or damage any of your belongings during the move so it's important to go with a company you can trust. 
If you are moving last minute, you can also opt for a storage unit as a short term solution. Most moving companies have storage units that can be used for several months while you get situated.
Typical moving expenses/Additional Costs in CT
Professional Connecticut Movers offer several kinds of moving services ranging from full-service moves and individual item pick-ups and drop offs. If you need to move a Piano or Pool Table or other bulky household goods, you can hire movers just for that single item. 
Moreover, depending on the Stamford moving company you choose, plenty of local movers and long distance movers can provide you with packing supplies beforehand which can be helpful especially if you are a last minute packer and cannot be bothered to assemble packing materials on your own. 
The moving process can be stressful and exhausting, which is why it is important to get a moving quote early on. It's important to be prepared, which means that you may want to create a budget and inventory list for any upcoming move. Most local moving companies offer estimates over the phone; they will typically ask for an approximate inventory of your belongings as well as general details on your move. Try to book your move in advance to ensure a more stress free experience. 
Best Towns to move in CT
The most popular destinations in CT are cities like Hartford, Norwalk, Stamford, Greenwich and New Haven. Smaller cities that are cute and quaint include Westport, Kent, Stratford, New Britain and Mystic. 
Connecticut real estate is on the pricier end; Property taxes and general day-to-day expenses are also above average for the United States, so be sure to keep that in mind when house hunting.
Researching CT towns is crucial to understand the layout of the state, the school districts and the pricing on housing. Another important aspect to consider is whether you want to live on the coast or more in-land, closer to New York City or further away. Plenty of CT residents commute to the city via public transport or their personal car.
Ready to move?
Connecticut is home to several urban areas, rural regions and suburban locales. If you're more of a city minded person, you can find a place in CT that suits your needs; if you're pining for more greenery, and a more typical country landscape, there are also parts of CT that can fit what you're looking for. 
Moving is one of the most exciting and simultaneously terrifying adventures that we embark upon.  But, moving is often the step that you need to arrive at the next chapter of your life. It's true that planning your next move can be stressful, so we advise that get started ASAP. The right Norwalk moving company can help you with the whole process. Your new home (and life) awaits!
LIKE OUR FACEBOOK PAGE FOR MORE GREAT MOVING TIPS: